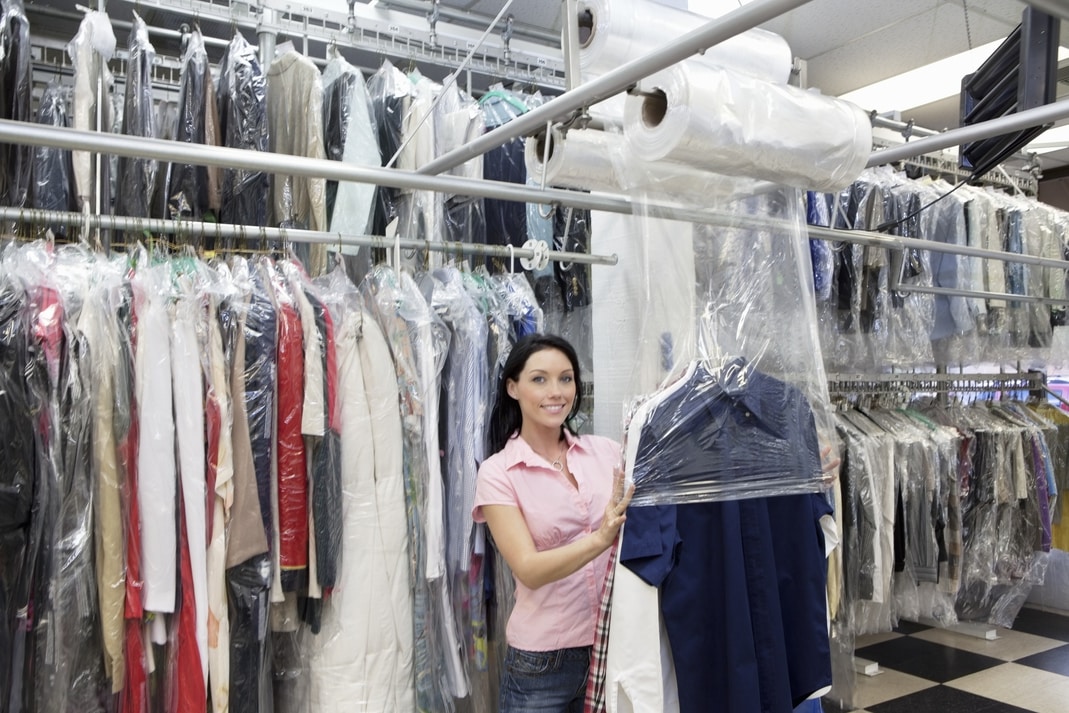 👇 Check all our resources on laundry shops 👇
Every business needs a financial model. Whether you want to understand what's your breakeven, your valuation or create a financial model for the business plan of your laundry shop business (laundromat or dry cleaning), you've come the right way.
In this article we'll explain you how to create powerful and accurate financial projections for a small laundry shop business with 6 stores. Note that the numbers, charts and financials presented in this article come from our financial model template for laundry shop businesses.
1. Forecast Stores and Customers
The first step of your laundry shop financial model is to forecast the number of customers over time. They are a function of the number of stores you plan to open.
The stores can be either:
Laundromats: revenue is a function of the number of customers and the price per wash. Yet revenue is also limited by the number of machines (washing machines and dryers)
Dry Cleaning: revenue is a function of the number of customers and the price per dry cleaning. Here instead, revenue is constrained by the number of dry cleaning employees (as they do most of the work)
For each store, we recommend you follow the same structure as shown in the screenshot below from our Laundry Shop financial model template. You must set:
Whether the shop is a laundromat or a dry cleaning store ;
When you plan to open the shop and do business ;
If laundromat: the number of machines (washers and dryers) as well as the percentage of customers who use the dryers ;
The average number of customers per day ;
The number of opening days per week.


That way, you will be able to forecast the number of customers over time: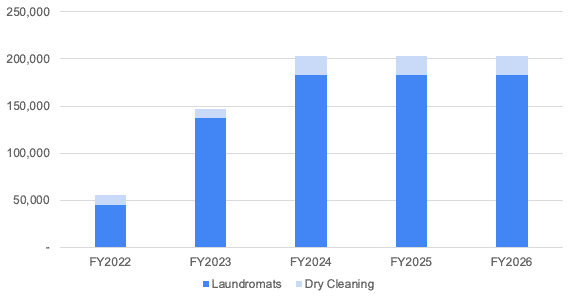 2. Forecast Revenue
Once we have projected the number of customers for each store, simply multiply the number of customers by the relevant service (washer, dryer or dry cleaning) and their respective pricing.
Pricing can be set with a simple table as shown below.

In our example earlier, we assume that:
Shop A (a laundromat) will receive 125 customers per day on average. These 125 customers will use a washer for $2.75 a wash, and 94 of these customers (75% of 125) will use a dryer too (for $2.75)
Shop B (a dry cleaning store) will receive 40 customers per day on average. They will pay $20 each
And so on…
By doing so, you will be able to forecast your revenue over time from all the stores you plan to open.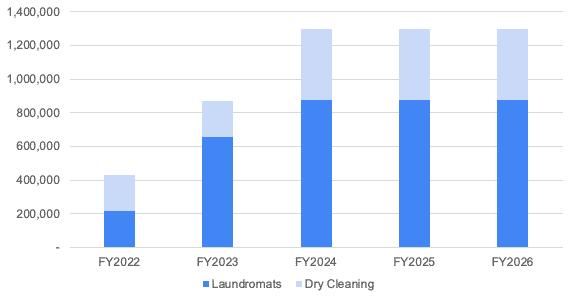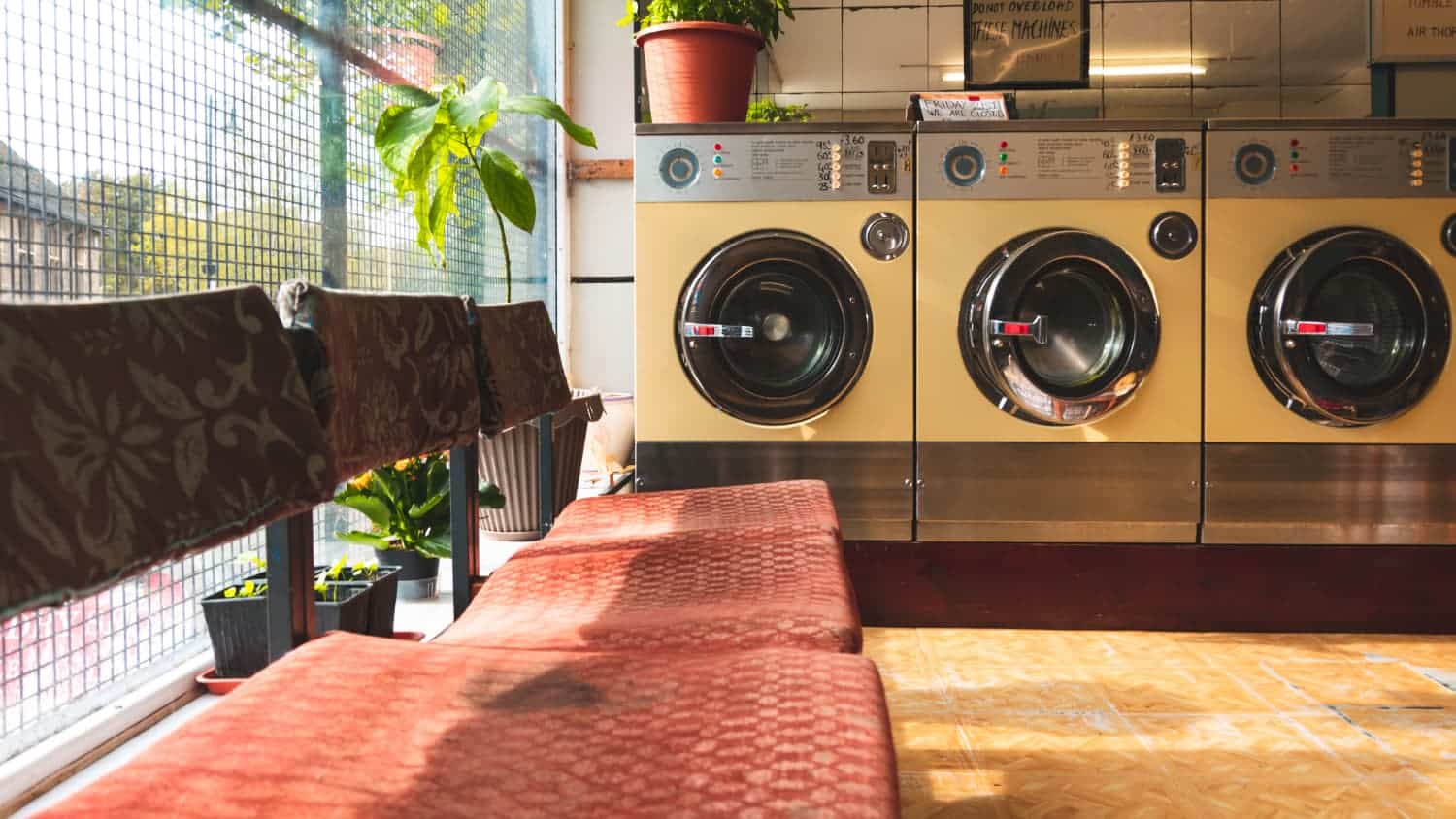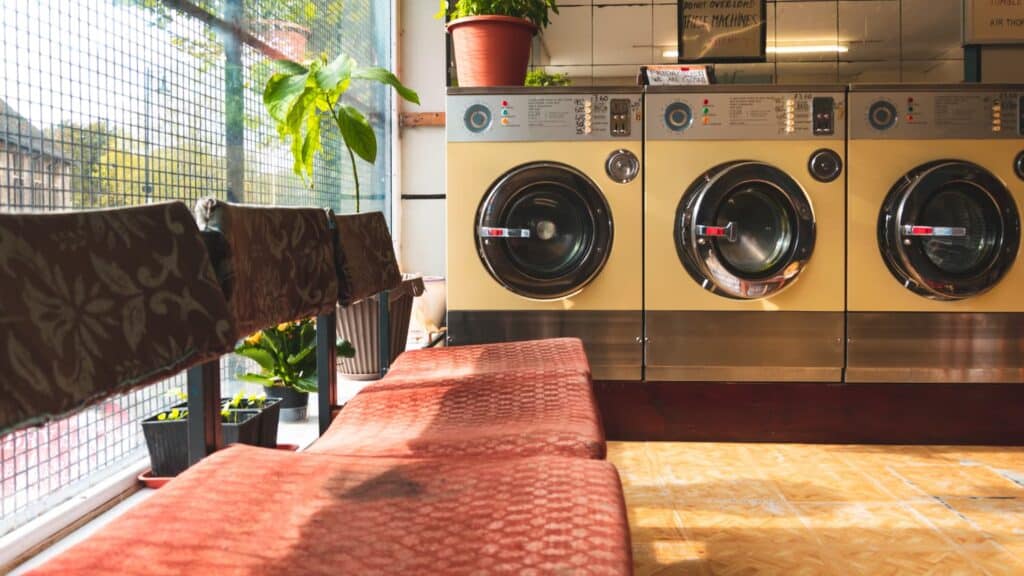 3. Forecast Expenses
In addition to the one-off startup costs discussed here, you must also budget for all the operating costs of running a laundry shop business.
To give you a clear idea of the expenses you must forecast, we are giving you below an example of the operating expenses for a standard 2,000 sq. ft. laundromat with 2 employees (7 days a week):
| Operating cost | Amount (per month) |
| --- | --- |
| Rent | $6,400 |
| Staff | $5,000 |
| Utility bills | $4,000 – $8,000 |
| Marketing | $500 – $1,000 |
| Supplies, insurance, software & other | $1,000 – $2,000 |
| Total | $16,900 – $22,400 |
Rent
In the United States, the typical laundromat occupies 2,170 square feet. However, some might be as large as 5,000 square feet, while smaller facilities can be as tiny as 1,000 square feet. For example, monthly rent for a 2,170 square foot space would be roughly $6,400.
Staff
In the US, 70% of laundromats have 2 employees or less. Also, a laundry worker's annual salary is $26,200 on average.
So assuming you have 2 full-time employees, you should expect to spend around $5,000 per month (including taxes & benefits).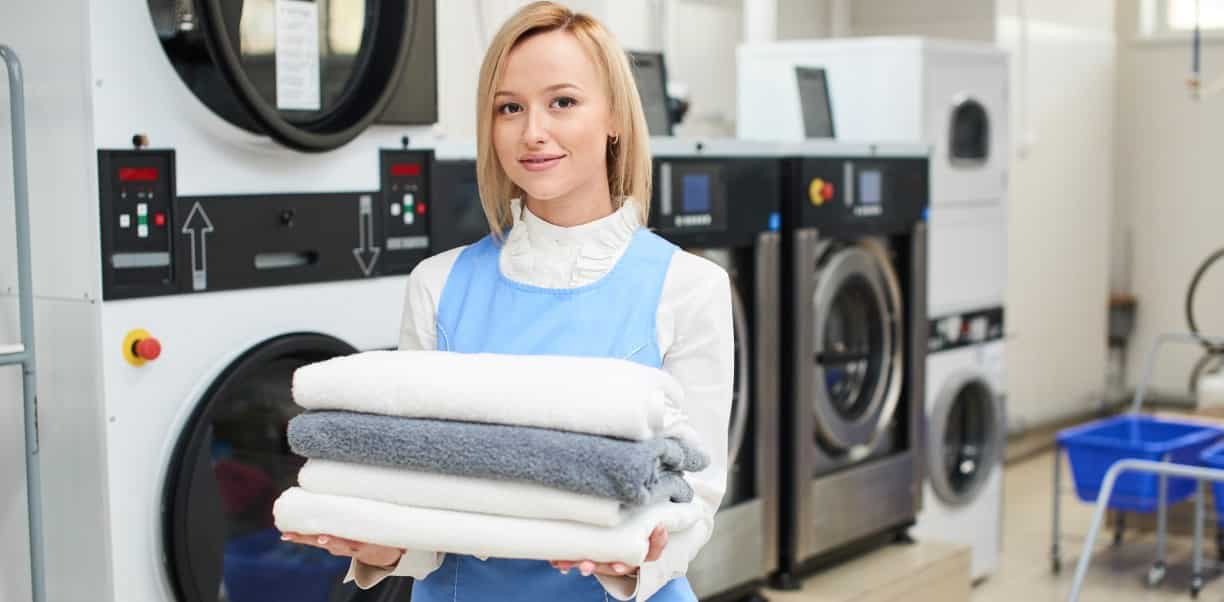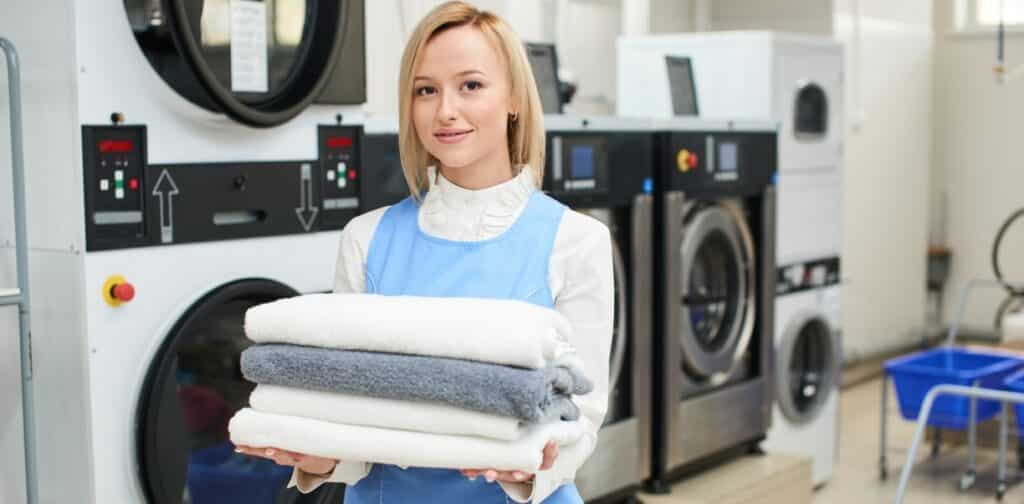 Utility Bills
Utility expenditures are one of the most significant operational costs associated with owning a laundry shop. Water, electricity, and gas are frequently expensive for laundromats.
When you think about it, in this type of business, washing machines and dryers operate nearly nonstop. As a rule of thumb, you should set aside 16% to 25% of your monthly revenue in utility bills.
According to the Coin Laundry Association, the average laundromat has annual revenues of around $300,000 per year, so $25,000 per month.
So assuming your laundromat earns $25,000 a month, you should incur anywhere from $4,000 to $8,000 in utility bills.
Marketing
The cost of marketing a laundry shop varies depending on whether you employ an agency or manage it yourself. There are numerous ways to promote your laundry business, ranging from more classic methods such as television, newspapers, magazines, and radio to more contemporary methods such as social media.
Additionally, public relations organizations may assist you in expanding your advertising channels and managing your social media accounts, but they are the most costly option.
The Small Business Administration (SBA) recommends spending between 2% and 3% of your revenue on marketing when you're just starting.
If you're pursuing larger brand awareness initiatives or working with an advertising agency, you can spend up to 10% -12% of total sales. Indeed, when you aim to win new consumers, you'll logically have to spend more in the first few months. With time, you should see organic growth (word-of-mouth) and be able to lower your marketing spend.
Assuming $25,000 monthly revenues, you can expect to spend around $500 to $1,000 in marketing expenses each month.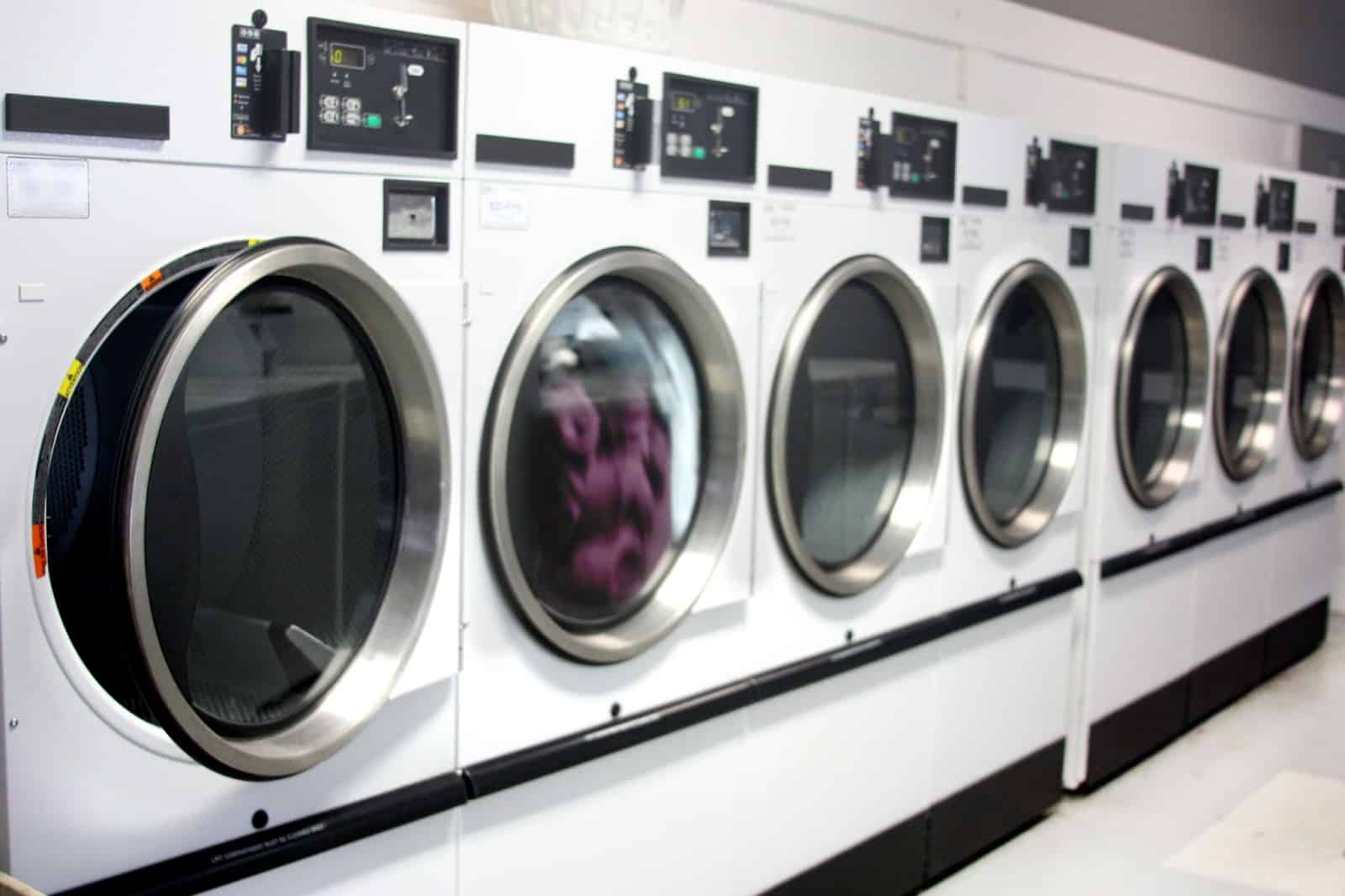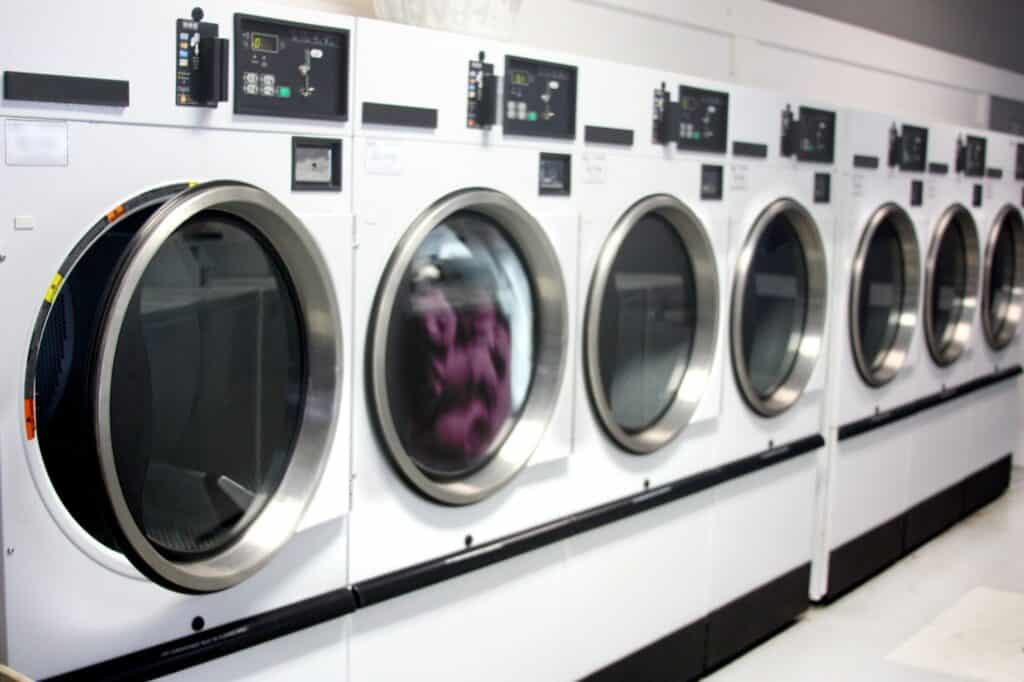 Supplies
As per H.K. Laundry, the average cost of supplies with a laundry shop with 20 washers would be around $450.
Insurance
To keep your premises and equipment protected and to keep you protected against any accidentals and liabilities, you will have to opt for insurance. The average laundromat in America spends between $350-$750 per year for $1 million in general liability coverage (as per this source).
Repairs
Since your business depends on the function of your equipment, you need to do timely repairs. Such expenses are a part of operating costs, and on average, a laundry shop with 20 washers can expect to spend $200 per month on such repairs, as per H.K. Laundry.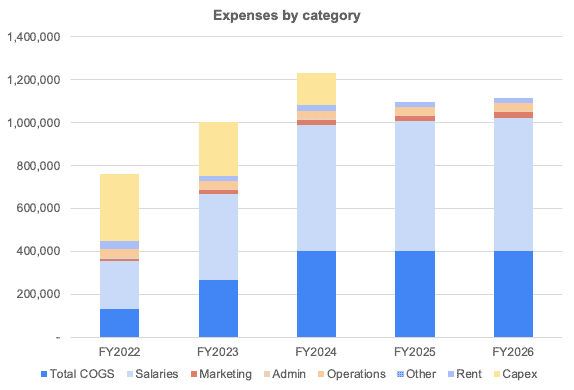 4. Build your P&L And Cash flow
Once we have forecasted revenues and expenses, we can easily build the profit-and-loss (P&L) from revenues down to net profit to understand your business profitability. This will help you to visualise key financial metrics such as Gross Profit or EBITDA margin as shown below: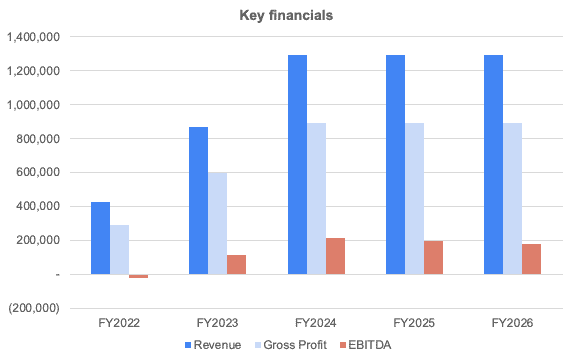 The cash flow statement, in comparison, needs to include all cash items from the P&L and other cash movements such as capital investments (also referred as "Capex"), fundraising, debt, etc.
Forecasting cash flow is vital as it will help you understand how much funding you should get, either from investors or the bank (SBA loan for example) to start and run your own laundry shop business, which we do in our financial model template with the use of funds chart (see below).