How to Write a Beauty Salon Business Plan: Complete Guide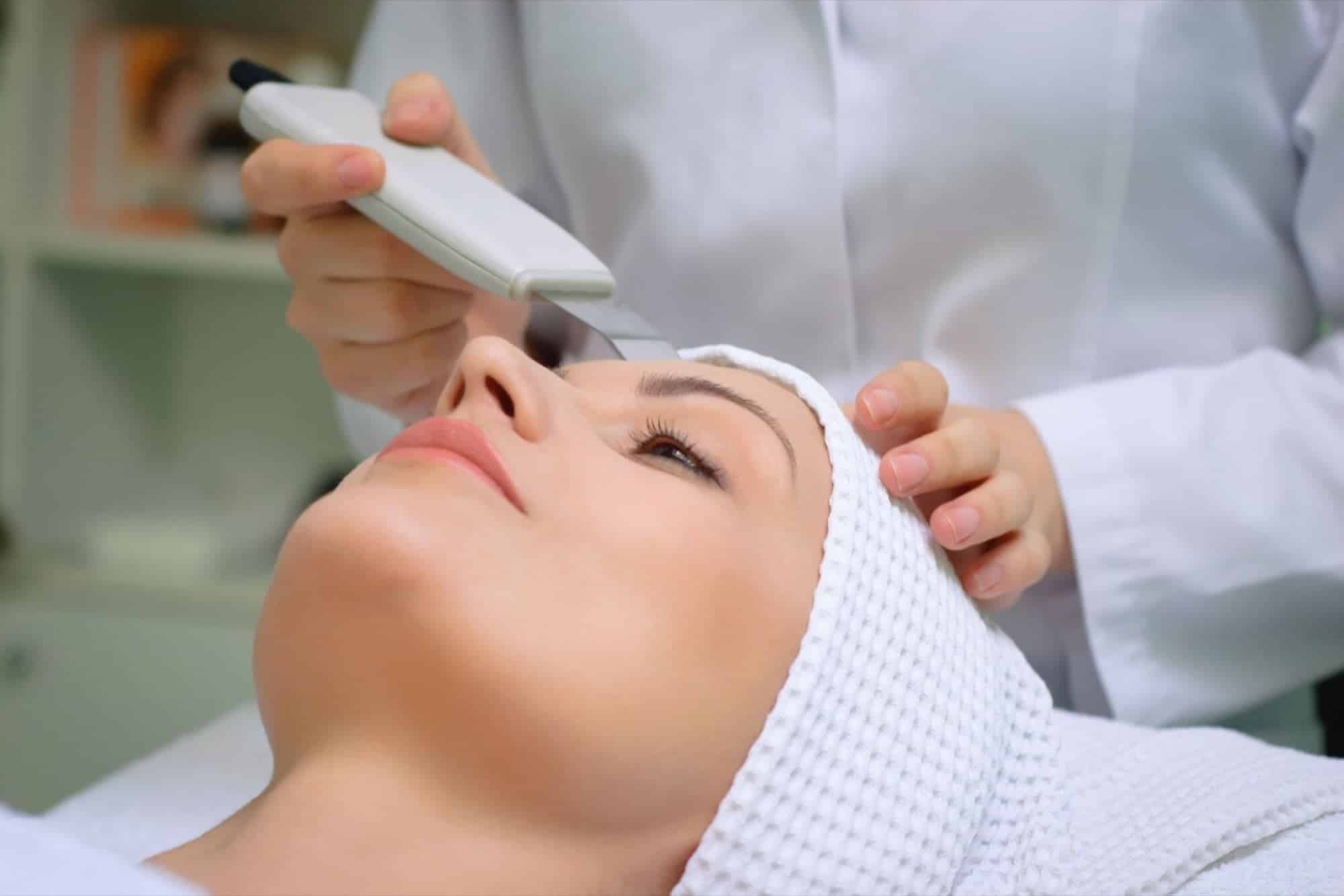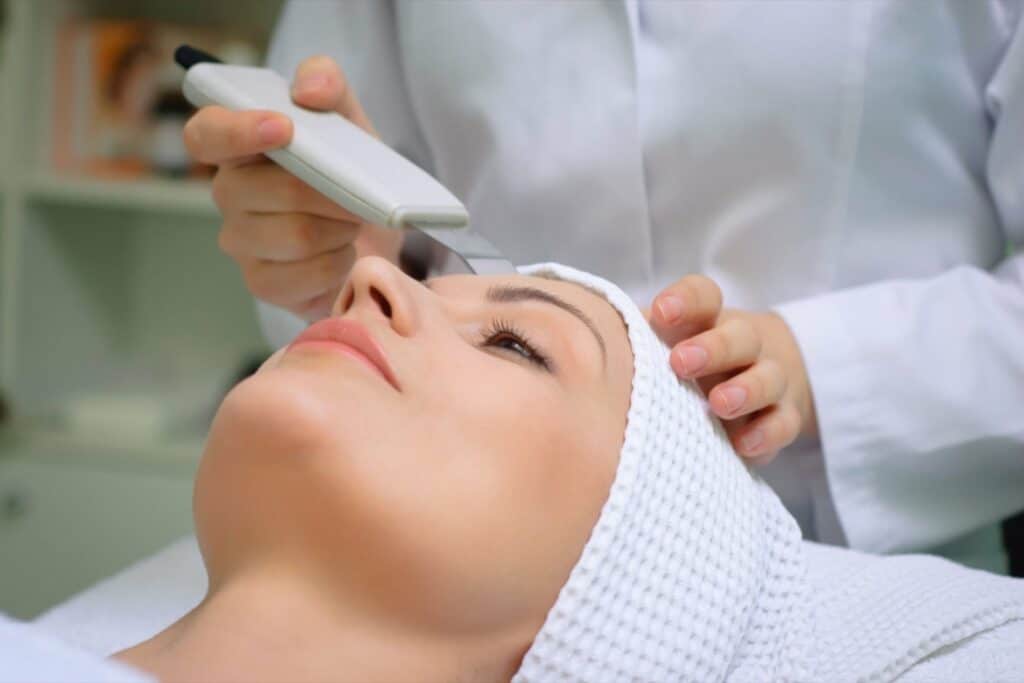 Whether you're looking to raise funding from private investors or to get a loan from a bank (like a SBA loan) for your beauty salon, you will need to prepare a solid business plan.
In this article we go through, step-by-step, all the different sections you need in your business plan for a beauty salon. Use this template to create a complete, clear and solid business plan that get you funded.
For more information on beauty salons, make sure to read our guides below:
How To Build a Financial Model For a Salon?
How To Open a Beauty Salon In 11 Steps
How Much Does it Cost to Start a Beauty Salon?
7 Strategies To Increase Your Beauty Salon Sales & Profits
10 Salon KPIs you Should Track and How to Calculate Them
1. Executive Summary
The executive summary of a business plan gives a sneak peek of the information about your business plan to lenders and/or investors.
If the information you provide here is not concise, informative, and scannable, potential lenders and investors will lose interest.
Though the executive summary is the first and the most important section, it should normally be the last section you write because it will have the summary of different sections included in the entire plan.
Why do you need a business plan for your beauty salon?
The purpose of a business plan is to secure funding through one of the following channels:
Obtain bank financing or secure a loan from other lenders (such as a SBA loan)
Obtain private investments from investment funds, angel investors, etc.
Obtain a public or a private grant
How to write your beauty salon's executive summary?
This section should not exceed 1 to 2 pages and provide a brief outline of the objectives and purpose of your business, market analysis & marketing strategies, company structure & key people, financial plan, and financial ask.
Here is an overview of the different points you must address in your executive summary:
Business Overview
Introduce your company and briefly describe your business model. For example, you may provide specialized beauty services only (such as skin care only, or manicure & pedicure only, etc.) or a full-service beauty salon (where you provide all types of possible services related to overall beauty including hair care, facial, skin care, manicure & pedicure, nail care & nail art, etc.).
Again, if you are offering a full-service beauty salon with a specific focus on something like skin care while the remaining services are auxiliary services, mention that, too. Also, provide a brief idea of what problem you are trying to solve.
Market Analysis
Provide a deep market analysis that backs your decision to open a beauty salon. The market analysis will include information like who your competitors are, your strengths and weaknesses, your target audience and their beauty needs, etc.
People & Management
Mention your key partners and why you have selected them along with their relevant industry experience. Also, speak about your staff requirements and the management hierarchy.
Financial Plan
How much profit and revenue do you expect in the next 5 years? When will you reach the break-even point and start making profits? It is ideal to include a chart depicting your key financials such as revenue, gross profits, and net profit
Funding Ask
What loan/investment/grant are you seeking? How much do you need? How long will this last?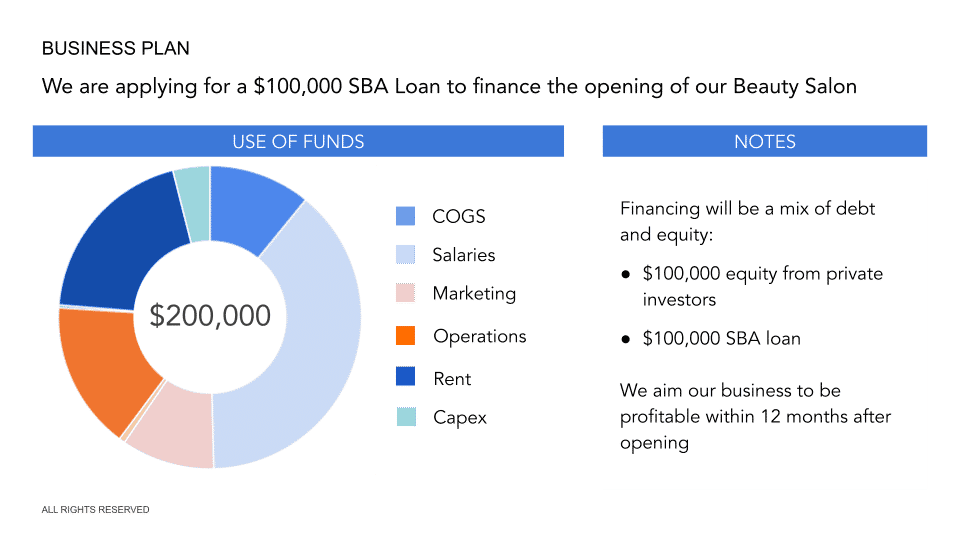 2. Beauty Salon Business Overview
This is the section where you will describe your beauty salon business in detail. Try to answer the following questions concisely:
Why do you want to open a beauty salon and what problem will your beauty salon solve?
How big will be the facility and how many appointments will you serve daily (approximate value)?
Will you have standard operating hours or extended business hours?
Where is the location and why did you select that location?
Will you provide only services, or will you sell products, too?
Include as many questions as possible to create a convincing overview to keep your potential investors and lenders hooked.
Let's now look at the different sub-sections that you must include:
a) History of the Project
If you are yet to open your first beauty salon business, you may not have a business history to share. However, you can share your training and past industry experiences. You can even demonstrate your passion and interest for the beauty or wellness industry.
This is also where you should explain why you decided to create this business today. Did you find a gap in the market? Is there a lot of demand for manicure and pedicure treatments but few salons to accommodate customers?
Or are you trying to open a new format of beauty salon, offering a unique experience and treatments to your customers, effectively differentiating yourself from your competitors in your area?
b) Beauty Salon Business Model
This section must include the following information:
Are you building your beauty salon from the ground up or are you purchasing an existing one?
Will you allow advanced bookings through channels like a website or a mobile app, or will you allow walk-in customers or both?
Will you focus only on services, or will you sell beauty products, too?
If you want to sell products, too, how do you intend to upsell them?
Will you offer home visits, and if so, what will be the area of operation for that?
Do you intend to extend your services into spa, bridal & wedding makeups, full body massage, etc?
Provide a thorough description of your business model so that the potential lenders and investors can make financial assessments and projections.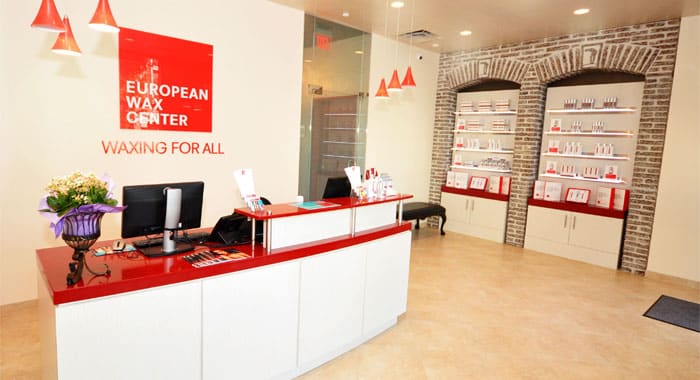 c) Target Audience
Give here an overview of your target audience. For example, answer the following questions:
Will it be a unisex beauty salon or a gender-specific beauty salon?
Is there a specific age group that you are targeting?
What is the average disposable income of your target audience?
How frequently do your target audience visit beauty salons?
How much do they spend per month / per year in beauty treatments on average?
d) Beauty Salon Products & Services
Your beauty salon will primarily be a service-oriented business. However, that doesn't mean you will not (or you cannot) sell related products. Outline your products and services in this section. Something like this will suffice:
| Haircare | Nails | Skin & Face | Products* |
| --- | --- | --- | --- |
| Colors | Sculptured nails | Body waxing | Makeup |
| Curling | Polish | Facials | Hair & skin oils |
| Cuts | Pedicures | Eyebrow shaping | Texturizers |
| Waving | Manicures | Eyelash perm | Skin |
| Shampoo | | Freckle bleaching | Moisturizing creams |
| Waving | | Acne treatment | Cleansers |
* merchandising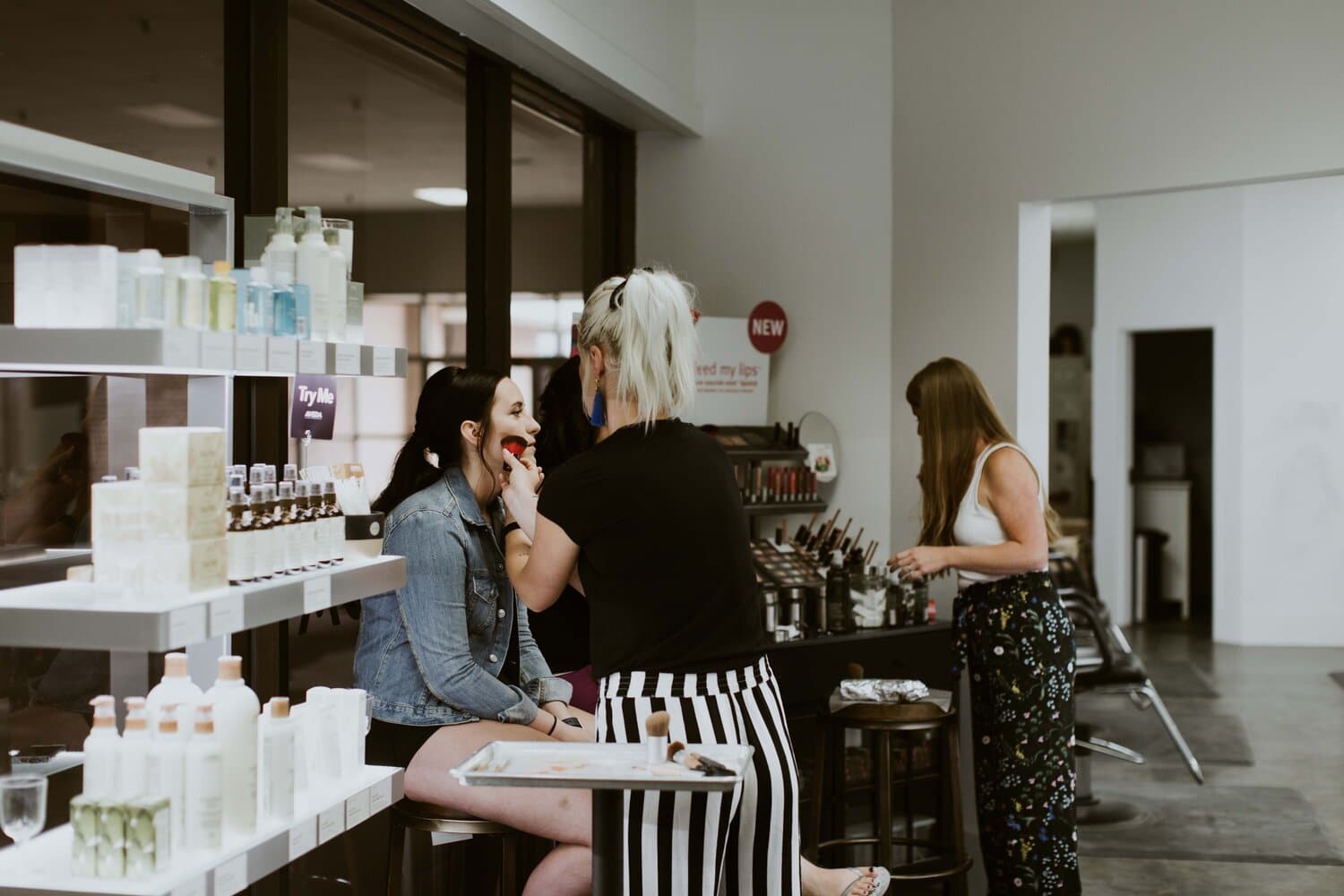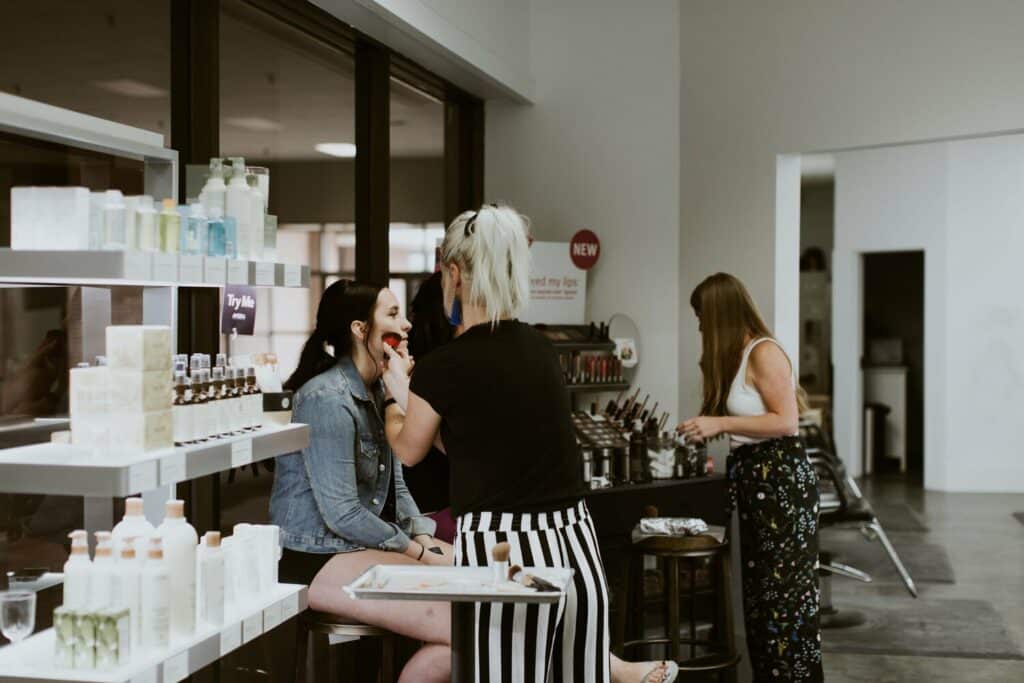 e) Legal structure
Finally, your business overview section should specify what type of business structure you want. Is this a corporation or a partnership (LLC)? Who are the investors? How much equity percentage do they own? Is there a Board of Directors? If so, whom? Do they have experience in the industry?
Get a rock-solid business plan with the 
Beauty salon financial model
5-year financial plan already built

20+ charts for your business plan

Video tutorial 🎥

5,900+ downloads
3. Beauty Salon Market Analysis
It is vital that you demonstrate a deep market knowledge to your potential investors and lenders. For example, if you are offering expensive haircare or skincare procedures in a low-income or middle-class area, you may run into losses.
Similarly, if you are not following the latest hairstyles and trends, or if you don't offer a wide range of facials, skincare services, you may find it difficult to attract customers.
a) Market Trends
If you are offering haircuts and hair makeup, you must be aware of the latest trends. Similarly, there may be new types of facials and acne treatments available that people may be looking for. Fashion is always a time-bound thing, and so is hairstyle.
For example, if you are offering skin care services like facials, you may want to offer services like:
LED light therapy (to deal with bruising & acne)
Intense pulsed light treatment (deal with facial pigmentation)
Hollywood lift (a non-surgical skin-tightening for sagging skin), etc.
b) Competitor Analysis
The objective of the competitive analysis of your business plan should establish that starting a beauty salon in your area makes sense.
For example, there might be few competitors despite a lot of demand. Or, for example, existing competitors might not be adapted to the latest customer trends, effectively losing business to newcomers.
In your competitive analysis, try to include the following information:
Number of competing beauty salons or full-service beauty salons in your area
Their target audience
The list of products and services they are offering
The number of stations each salon has
Their marketing strategy
Their strengths and weaknesses
Their reputation as a brand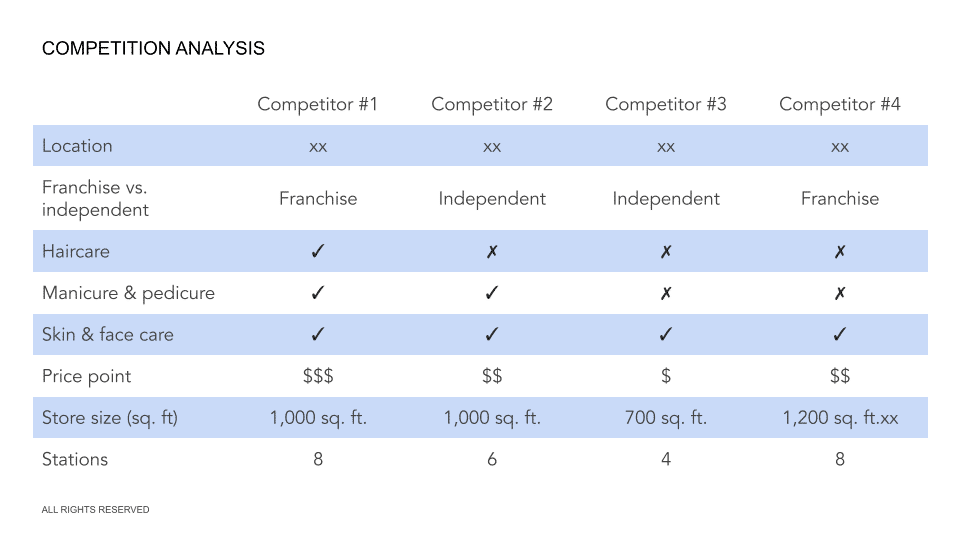 Beauty Salon SWOT Analysis
Along with the competitive analysis, you must also perform a SWOT analysis. SWOT stands for Strengths, Weaknesses, Opportunities, and Threats.
Here you must provide the following information:
Strengths: Examples – you may have years of industry experience, or you may be a celebrity hairstylist or aesthetician, or you may be offering unique services that no other competing beauty salon is offering
Weaknesses: Examples – you may not have enough experience with Millennials, or you may not have enough funds for sufficient inventory, etc.
Opportunities: Examples – unlike your competitors, you may be offering a full-service beauty salon experience with all services related to hair, skin, nails, and face under a single roof
Threats: Examples – the emergence of new beauty salons that can possibly take a slice of your potential customer base or existing beauty salons reducing their prices to counter your presence
Both competitive analysis and SWOT analysis can help you to come up with innovative marketing strategies that you can use to gain new customers and even chip off your competitor's customer base.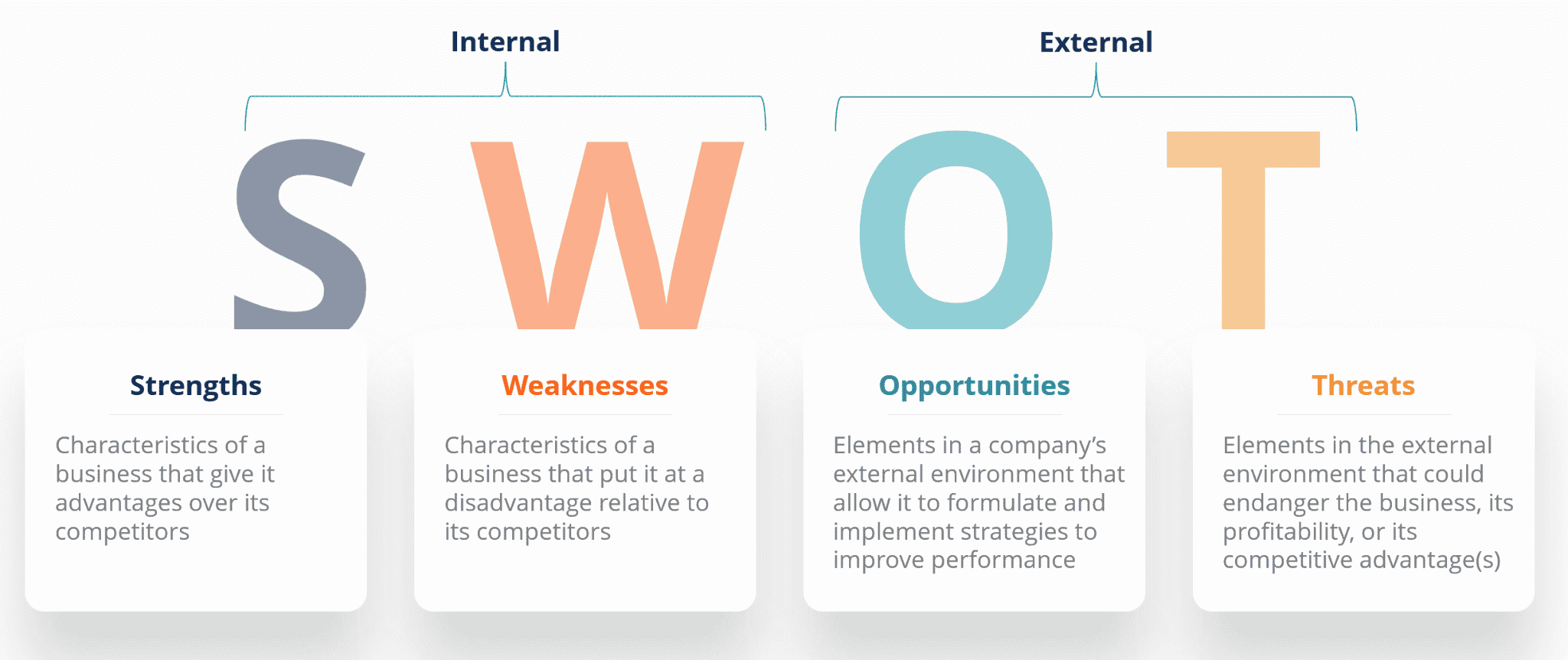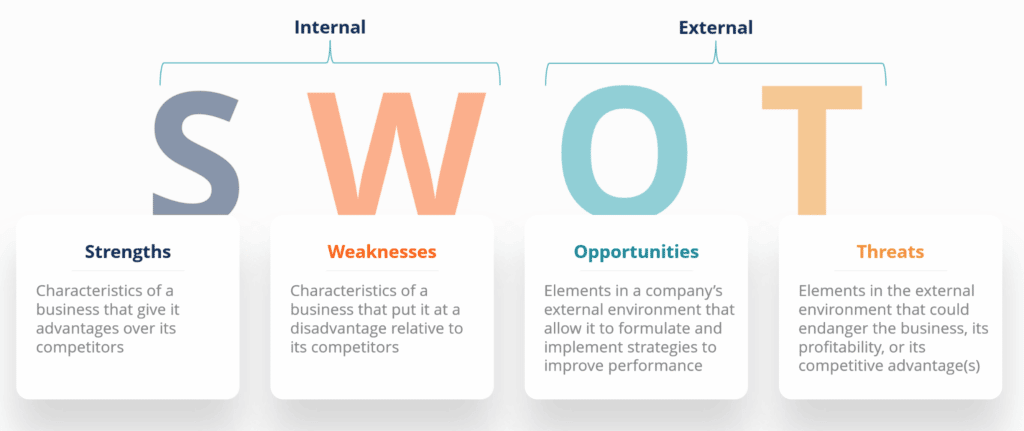 d) Customers
This is the segment where you provide a detailed analysis of your target audience. The analysis must include things like:
Demographic distribution of your target customers (you can find data at census.gov)
Average monthly family income (this will give you an idea of the spending capacity)
The frequency of beauty salon visits (this will give you a fair idea of the number of customers you can expect in a month)
Current hair, nail, & beauty trends in the location you want to operate in and the factors that influence those trends
What channels do the customers use to share the end results of their beauty salon visits? For example, people may post their new hairstyle or nail art on Instagram & Facebook, but share their salon interaction experience on Twitter
Things that your target audience like and dislike about the existing beauty salons (this will tell you what you must do and things you can do to improve their experience)
What is the average amount they spend per visit?
Do they engage in beauty-related activities at home? (This will tell you whether you can sell products such as hair oils, skin lightening creams, etc.)
Do they like to use coupons and gift cards? (If yes, you may open a separate revenue stream by offering such products)
You can add more questions if you need to complete your customer or target audience study. The best way to get the answers is to conduct direct surveys and interact with your potential customer base. However, you will also find some data from competitive analysis.
A complete understanding of your target audience can help you develop sales and marketing strategies that can beat your competitors and give you an edge.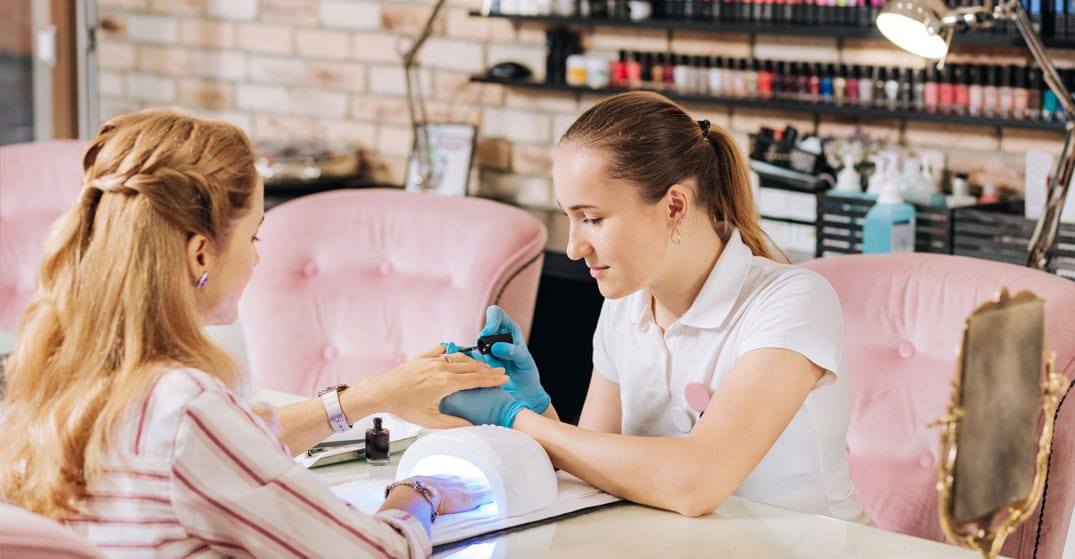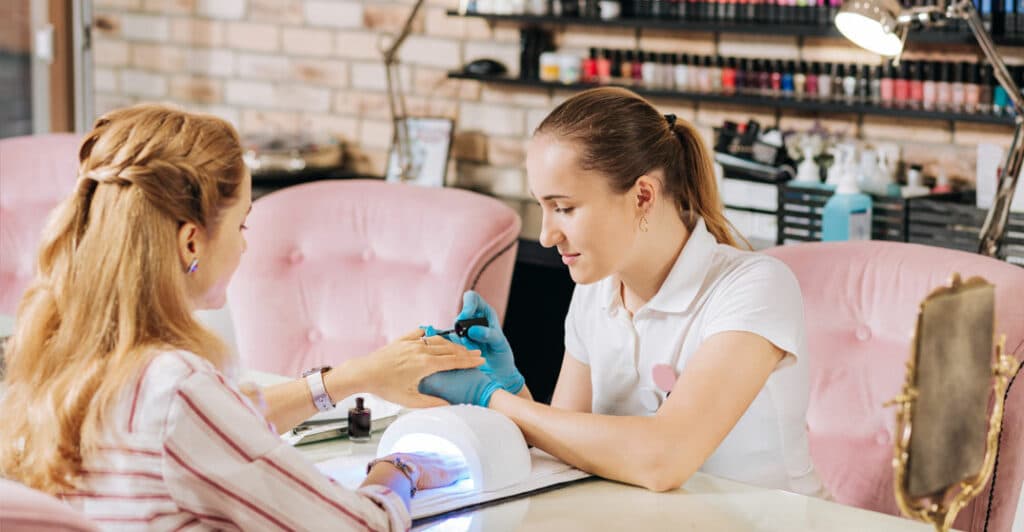 4. Beauty Salon Marketing Strategy
This is the section of your beauty salon business plan where you should outline your customer acquisition strategy: how do you plan to attract new customers?
Try to answer here the following questions:
What are your Unique Selling Points (USPs)?
What marketing channels will you use?
How do you intend to track the success of your marketing strategy?
What is your CAC or customer acquisition cost?
What is your marketing budget?
What introductory promos and offers do you intend to provide for attracting new customers?
Will you offer gift cards to open an upfront revenue stream?
Will you sell products? If yes, how do you intend to upsell them for revenue maximization?
Let's expand a bit on a few questions below:
What marketing channels do Beauty Salons use?
A few marketing channels that beauty salons typically use are:
Google My Business listing
PPC ads and social media ads
Social media promotions and user engagement on platforms like YouTube, Facebook, Instagram, Pinterest, Twitter, TikTok, etc.
Email marketing
Print ads, flyers, hoardings & billboards, etc.
You need to use all marketing channels. You can focus on a few (2 to 3 is more than enough). However, make sure that you include social media marketing as one of the options because it can help you to connect and continuously interact with your customers. In addition to that, social media can help you to go viral.
Also, do not forget to provide a fair and nearly accurate estimate of your marketing budget. Failure to display a well-planned and adequate cash flow for advertising and marketing can lead to investors losing confidence.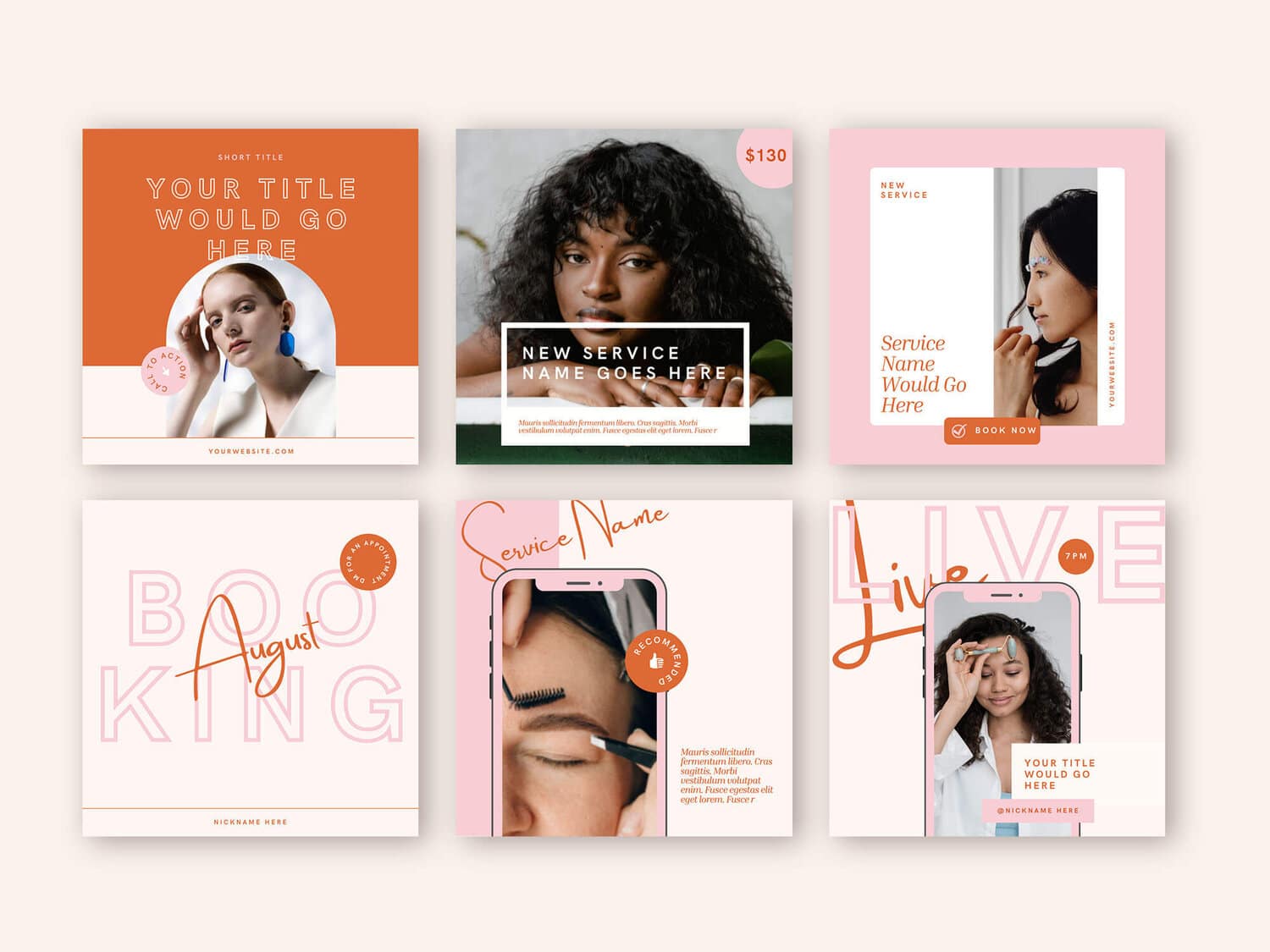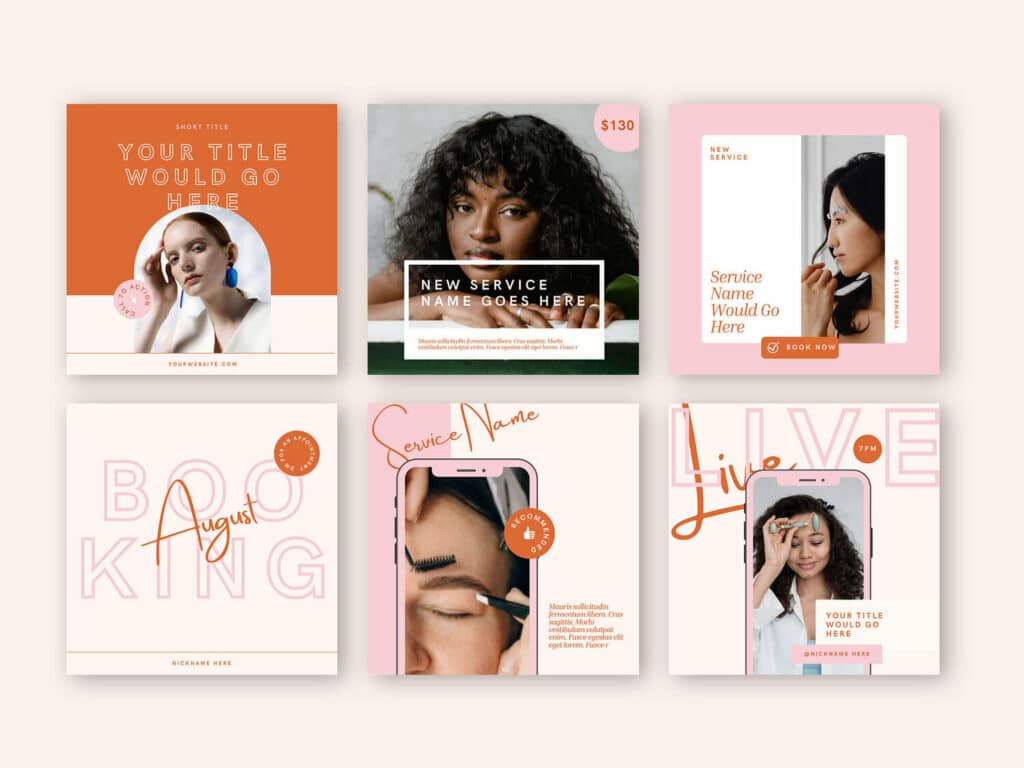 What are your Unique Selling Points (USPs)?
In other words, how do you differentiate yourself vs. competitors? This is very important as you might need to win customers from competitors.
A few examples of USPs are:
We are a full-service beauty salon offering services like haircare, bridal makeups, manicure & pedicure, skin treatments & facials, & body massage under a single roof because potential customers dislike the idea of hopping from one door to another to get all their needs fulfilled
We are a full-service beauty salon with a focus on manicure & pedicure treatments
We use only 100% organic and natural haircare products to prevent side effects usually caused by chemically heavy cosmetic beauty products
We will use our proprietary range of hair care and beauty products that will not be available with any other competing beauty salon
Get a rock-solid business plan with the 
Beauty salon financial model
5-year financial plan already built

20+ charts for your business plan

Video tutorial 🎥

5,900+ downloads
5. Management & People
You must address 2 things here:
The management team and their experience/track record
The organizational structure: what are the different teams and who reports to whom?
Management
Small businesses often fail because of managerial weaknesses. Thus, having a strong management team is vital. Highlight the experience and technical knowledge of salon managers that you intend to hire to oversee your beauty salon business.
Describe their duties, responsibilities, and roles. Also, highlight their previous experience and explain how they succeed in their previous roles.
It is also important that you explain how their experiences and qualifications help you in implementing the beauty salon services you are proposing.
Organizational Structure
Even if you haven't already hired anyone, it is important that you provide a chart of the organizational structure of your company. Typical roles for a beauty salon may include: salon managers, hair director, hairstylists, cosmetologists, pedicurist, aesthetician, massage therapist, electrologist, makeup artist, salon/shampoo assistants, receptionists, etc.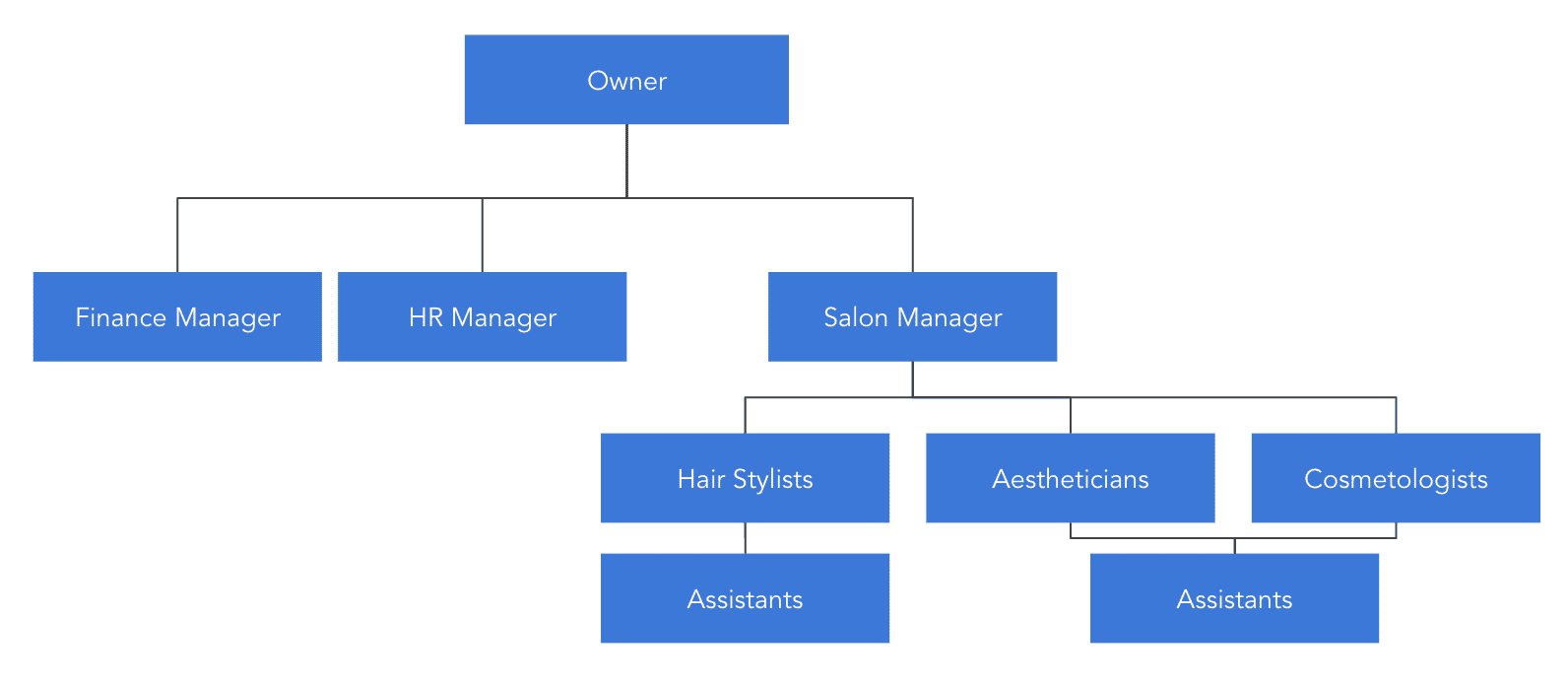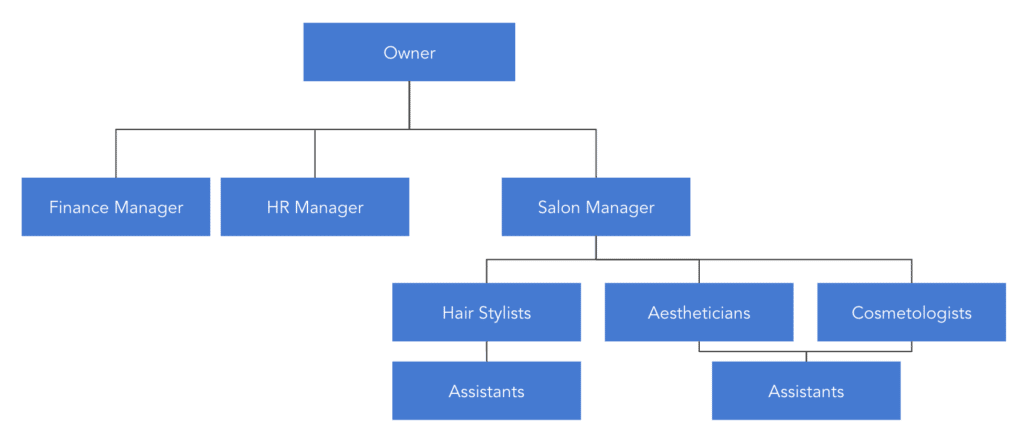 6. Beauty Salon Financial Plan
The financial plan is perhaps, with the executive summary, the most important section of any business plan.
Indeed, a solid financial plan tells lenders that your business is viable and can repay the loan you need from them. If you're looking to raise equity from private investors, a solid financial plan will prove them your beauty salon is an attractive investment.
There should be 3 sections to your financial plan section:
Your historical financials (only if you already operate the business and have financial accounts to show)
The startup costs of your project (if you plan to open a new salon, renovate your salon, etc.)
The 5-year financial projections
Historical Financials (if any)
In the scenario where you already have some historical financials (a few quarters or a few years), include them. A summary of your financial statements in the form of charts e.g. revenue, gross profit and net profit is enough, save the rest for the appendix.
If you don't have any, don't worry, most new businesses don't have any historical financials and that's ok. If so, jump to Startup Costs instead.
Beauty Salon Startup Costs
Before we expand on 5-year financial projections in the following section, it's always best practice to start with listing the startup costs of your project. For a beauty salon, startup costs are all the expenses you incur before you start to receive customers and make money.
Startup costs vary based on a number of factors such as the location and size of your salon, the quality of the equipment, design and furniture, whether you rent or buy the space, etc.
On average, beauty salons cost anywhere from $63,500 to $179,000 to start depending on whether you plan to lease the commercial space or buy it. Indeed, if the latter, you would have to take a loan and make a substantial deposit upfront instead.
| Startup cost | Amount |
| --- | --- |
| Lease Security Deposit or Loan Down Payment | $10,500 (leasing) – $100,000 (buying) |
| Building Improvements & Renovation | $5,000 – $25,000 |
| Beauty Salon Furniture & Equipment | $27,000 |
| Essential Supplies | $20,000 |
| Other (POS, licenses, etc.) | $1,000 – $7,000 |
| Total | $63,500 (leasing) – $179,000 (buying) |
Get a rock-solid business plan with the 
Beauty salon financial model
5-year financial plan already built

20+ charts for your business plan

Video tutorial 🎥

5,900+ downloads
Beauty Salon 5-Year Financial Projections
In addition to startup costs, you will now need to build a solid 5-year financial model as part of your business plan for your beauty salon.
Your financial projections should be built using a spreadsheet (e.g. Excel or Google Sheets) and presented in the form of tables and charts in your business plan.
As usual, keep it concise here and save details (for example detailed financial statements, financial metrics, key assumptions used for the projections) for the appendix instead.
Your financial projections should answer at least the following questions:
How much revenue do you expect to generate over the next 5 years?
When do you expect to break even?
How much cash will you burn until you get there?
What's the impact of a change in pricing (say 15%) on your margins?
What is your average customer acquisition cost?
You should include here your 3 financial statements (income statement, balance sheet and cash flow statement). This means you must forecast:
The number of customers over time ;
Your expected revenue ;
Operating costs to run the business ;
Any other cash flow items (e.g. capex, debt repayment, etc.).
When projecting your revenue, make sure to sensitize pricing and the number of customers as a small change in these assumptions will have a big impact on your revenues.
When it comes to the costs, consider both startup and operating costs. For more information on how much it costs to start and run a beauty salon in the US, read our complete guide here.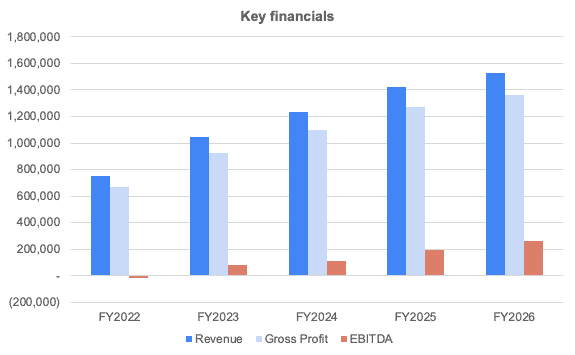 7. Funding Ask
This is the last section of the business plan of your beauty salon. Now that we have explained what your beauty salon is about, what's your strategy, where you go and how you get there, this section must answer the following questions:
How much funding do you need?
What financial instrument(s) do you need: is this equity or debt, or even a free-money public grant?
How long will this funding last?
Where else does the money come from? If you apply for a SBA loan for example, where does the other part of the investment come from (your own capital, private investors?)
If you raise debt:
If you raise equity
What percentage ownership are you selling as part of this funding round?
What is the corresponding valuation of your business?
Use of Funds
Any business plan should include a clear use of funds section. This is where you explain how the money will be spent.
Will you spend most of the loan / investment to buy the real estate and do the renovations and design of the salon? Or will it cover mostly the cost of the salaries the first few months?
Those are very important questions you should be able to answer in the blink of an eye. Don't worry, this should come straight from your financial projections. If you've built solid projections like in our beauty salon financial model template, you won't have any issues answering these questions.
For the use of funds, we recommend using a pie chart like the one we have in our financial model template where we outline the main expenses categories as shown below.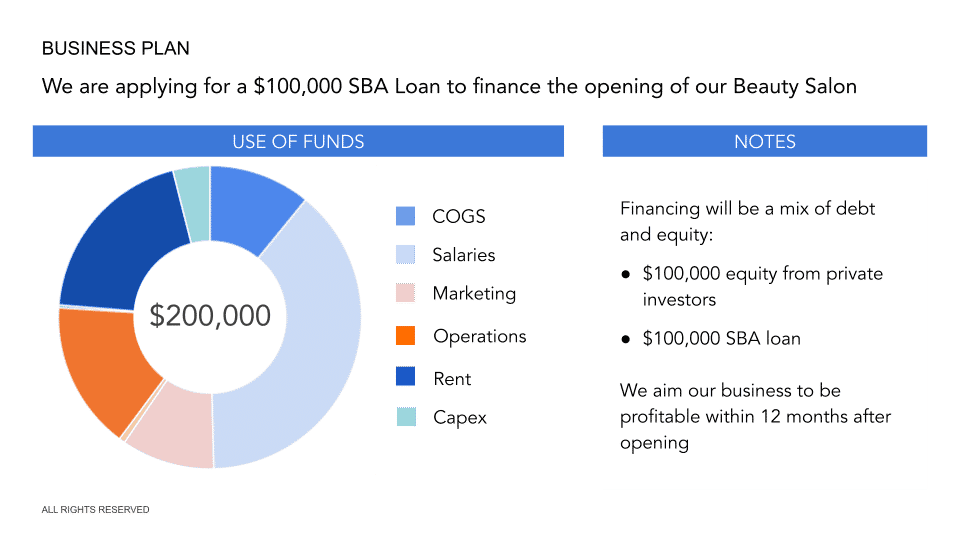 Get a rock-solid business plan with the 
Beauty salon financial model
5-year financial plan already built

20+ charts for your business plan

Video tutorial 🎥

5,900+ downloads