Whether you're looking to raise funding from private investors or to get a loan from a bank (like a SBA loan) for your cleaning business, you will need to prepare a solid business plan.
In this article we go through, step-by-step, all the different sections you need in the business plan of your cleaning business. Use this template to create a complete, clear and solid business plan that get you funded.
For more information on cleaning businesses, make sure to read our guides below:
How To Start a Cleaning Business In 8 Steps?
How Much Does It Cost to Start a Cleaning Business?
How to Build a Financial Model for a Cleaning Business
1. Executive Summary
The executive summary of a business plan gives a sneak peek of the information about your business plan to lenders and/or investors.
If the information you provide here is not concise, informative, and scannable, potential lenders and investors may lose interest.
Why do you need a business plan for a cleaning business?
The purpose of a business plan is to secure funding through one of the following channels:
Obtain bank financing or secure a loan from other lenders (such as a SBA loan)
Obtain private investments from investment funds, angel investors, etc.
Obtain a public or private grant
How to write an executive summary for a cleaning business?
Provide a precise and high-level summary of every section that you have included in the business plan for your cleaning business. The information and the data you include in this segment should grab the attention of potential investors and lenders immediately. Ensure that the executive summary doesn't exceed 2 pages in total.
The executive summary usually consists of the five major sub-sections that include:
Business overview: introduce what services your cleaning business offers (commercial vs. residential cleaning), what type of customers you focus on (individuals, businesses, factories, etc.), any specific cleaning service you focus on (e.g. carpet cleaning), your company structure and, more importantly, how and why you want to start such a business today
Market overview: the market overview section will contain an overview of the expected market size and growth of the cleaning industry in your area as well as your target customers. Another important part of any market overview is a clear and thorough analysis of your competitors
People: introduce your company's management and employee structure. Provide a brief (no more than a couple of sentences each) of the experience of the team. Also, speak about your hiring plans: who will you hire and who will report to whom?
Financial plan: how much profit and revenue do you expect in the next 5 years? When will you reach break-even point and start making profits? Include here your key financials such as revenue, gross profits, and net profit
Funding ask: what loan/investment/grant are you seeking? How much do you need? How long will this last?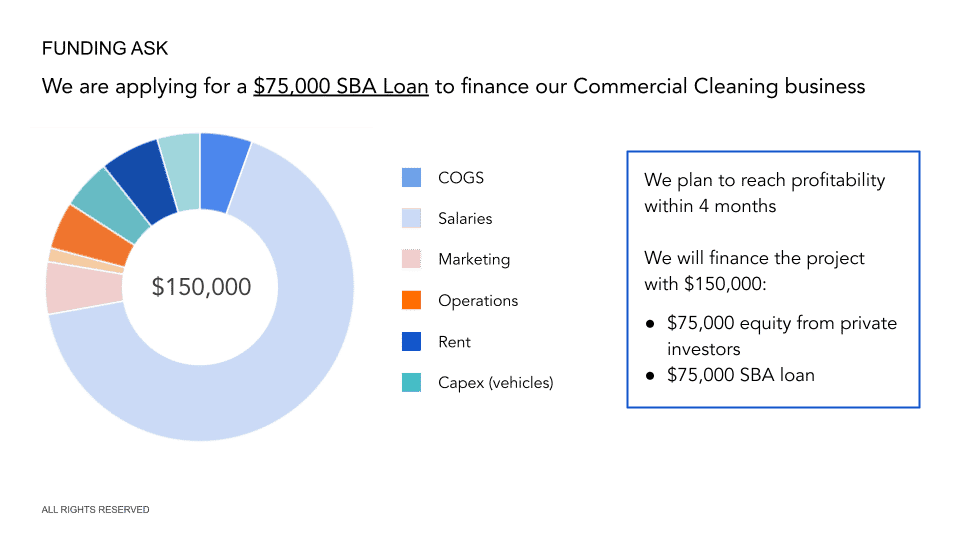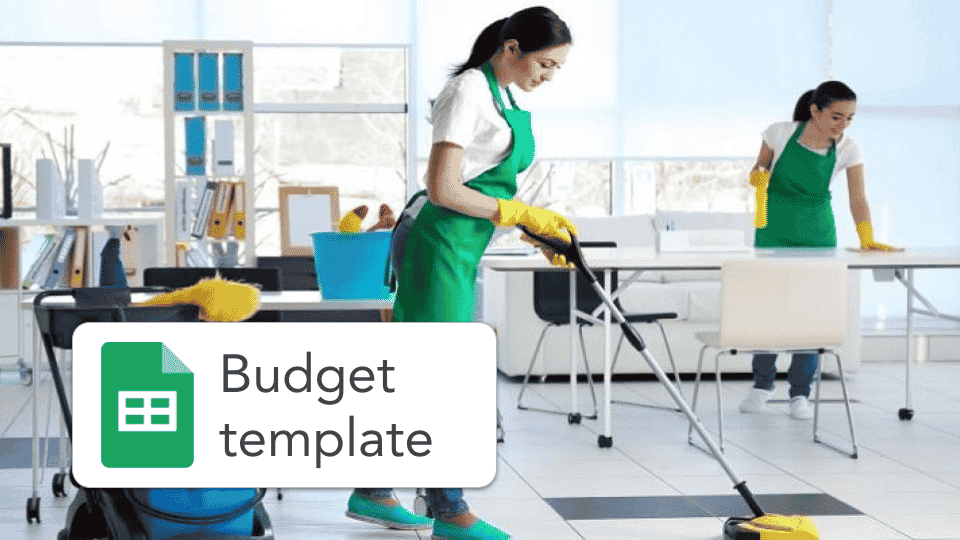 Download the Commercial Cleaning budget template
Lender & investor-friendly

Easy-to-use Excel template

CPA-developed financials

30+ charts and metrics
2. Business Overview
The business overview section is sometimes called the company description and is one of the most important parts of the cleaning business plan.
Here, you will want to provide crucial information about your cleaning business, including your services, pricing structure, customers, and company structure.
a) History of the Project
This is a brief description of your business, outlining its origin and your reasons for venturing into this field. As one would put it, it answers a major question about business; why a cleaning company?
When starting a cleaning business, you want to use all your best tools to show the lenders and investors that your passion is deeply built around the need to fill an existing market gap. For example, you would argue that many customers in your area need eco-friendly cleaning, tile and grout cleaning, or commercial kitchen cleaning services.
b) Business Model
You should be clear if you are opening an independent cleaning company or partnering. Also, make it clear if you are buying an existing franchise.
Franchising has an added advantage of simplicity, given an already established market base. However, every model has its risks and benefits. So, choose what's best for your target market and long-term goals.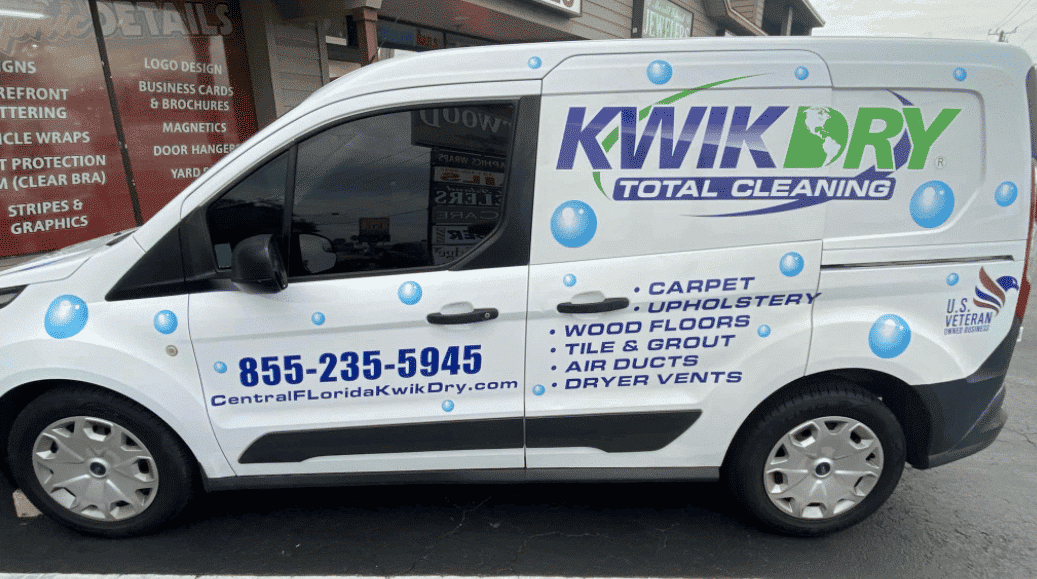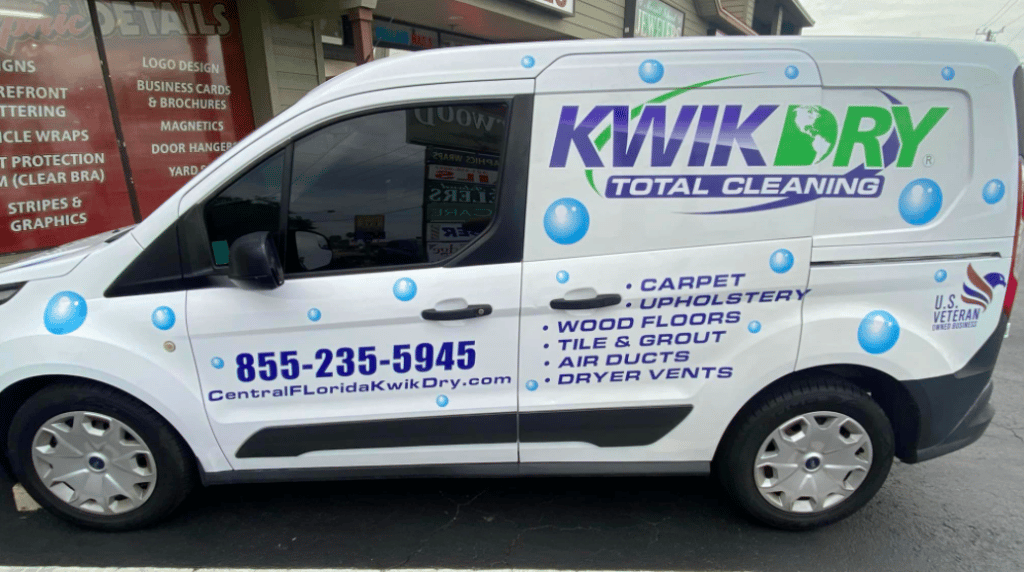 c) Services
Don't get it twisted. Cleaning companies offer a range of services to their consumers depending on the business location and demand. So, an important aspect of laying a solid foundation is to explain to your customers what they should expect from your business. In other words, what type of cleaning services do you intend to offer?
The 2 main categories of cleaning services are: residential and commercial cleaning.
Residential cleaning targets private residences and homes. If you choose this option, you can specialize in home maintenance, move-in and move-out cleaning, deep cleaning, green cleaning, and residential event cleanups.
On the other hand, commercial cleaning suits businesses and requires significant manpower, more space, and sophisticated equipment. You can't run this business in some regions without enough vehicles to transport your equipment.
If you plan to specialize in commercial cleaning, you can focus on general office cleaning tasks, large-scale specialized cleaning, construction cleanups, commercial kitchen cleaning, and hazardous waste cleaning.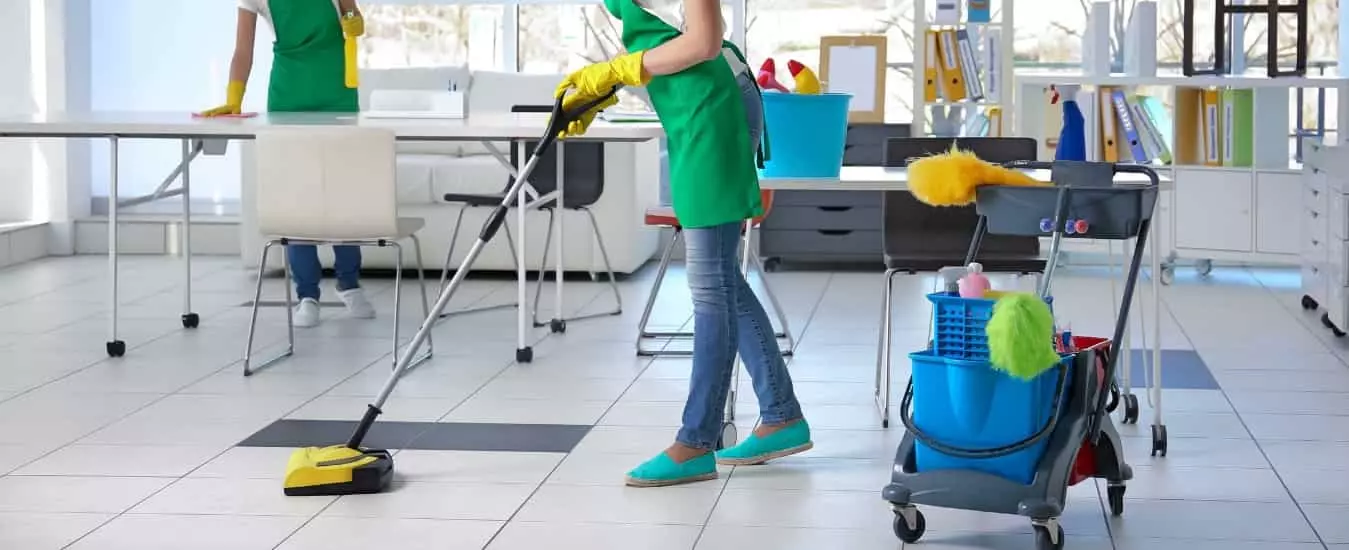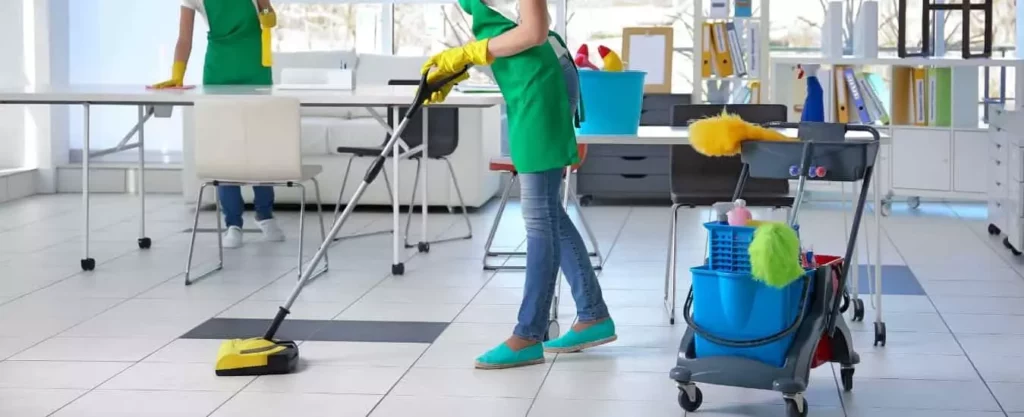 d) Pricing Strategy
Another important part of the business overview section is your pricing structure. It should be as clear as possible because investors will rely on it when assessing your financial need.
Most cleaning companies in the US set their rates per square foot, per room, per hour, or as a flat fee. And the standard national hourly cost of house cleaning services in the US ranges from $50 to $90 per hour per cleaner.
e) Target Customers
Who is your ideal customer? And which cleaning services do they need? You might have already identified your target market if you can answer these questions correctly.
For instance, if private residences and apartments dominate the region, many individuals will probably need residential cleaning services. Make sure you offer that.
Similarly, a busy city center with many offices and commercial properties will probably benefit from commercial cleaning services as mentioned above. Identifying your target market is one of the fastest ways to increase revenue potential after assessing the competition.
f) Legal Structure
Finally, your business overview section should specify what type of business structure you want. Is this a corporation or a partnership (LLC)? Who are the investors? How much equity percentage do they own? Is there a Board of Directors? If so, whom? Do they have experience in the industry?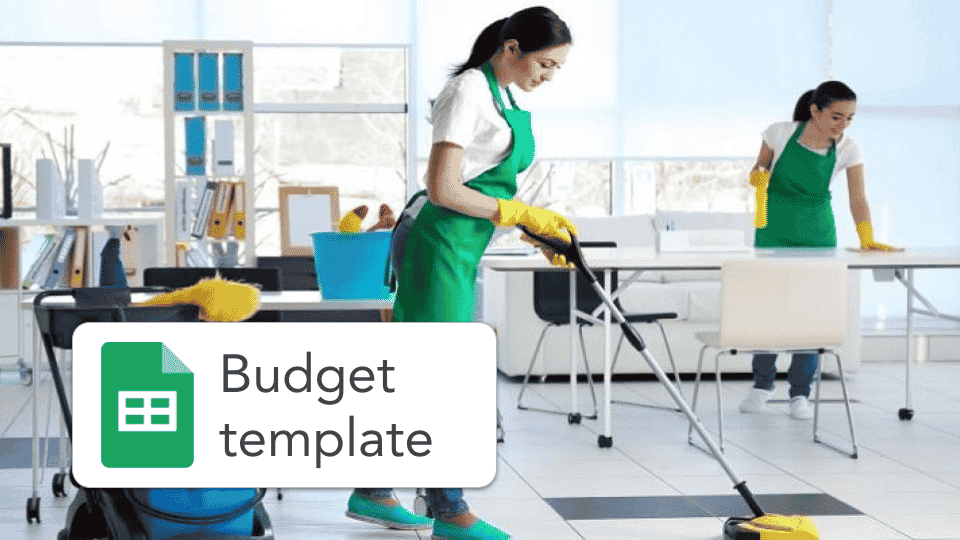 Download the Commercial Cleaning budget template
Lender & investor-friendly

Easy-to-use Excel template

CPA-developed financials

30+ charts and metrics
3. Market Overview
To run a successful business, you need all the facts that back your decision to start a cleaning company in the region at that time. Market analysis will help you identify the level of competition in the region and whether the investment is worth it.
For example, offering commercial cleaning services in a residential setup would make little sense. Similarly, overpricing your services when the dominant population is low to middle-income earners won't fast-track business growth.
a) Cleaning Business Industry Status Quo
This section should answer two obvious questions about your cleaning business;
What is the market size of the cleaning industry in your area?
How fast is the cleaning industry growing?
Both questions will help you set realistic expectations when getting into this field, having analyzed the market trends and size.
How big is the cleaning industry in the US?
It's always good to start any market overview by assessing the market size at a national level.
Of course, the figures may not represent the actual status of the cleaning business in your region, but they offer a solid foundation for building a thriving business. According to the latest statistics, the cleaning service industry in the US had a value of $97.6 billion in 2022.
The staggering need for cleaning services means that the commercial cleaning sector will likely grow at a steady rate of 5.4% up to 2025. Although this may be a good sign for setting up your cleaning business, you should also assess market growth in your area (see below).
How big is the cleaning industry in your area?
Getting the market data at the city level gives you a clearer picture of what to expect from the market. It may complicated, but you only need the total number of cleaning companies in your region and their services to assess your area's market size.
For example, let's assume you want to get into the carpet cleaning business. With close to 32,000 carpet cleaning businesses in the US, and a total market value of $4 billion (carpet cleaning US market), we can safely assume each carpet cleaning business generates $125,000 in sales per year on average.
Now, assuming there are 25 competitors in your area, the estimated market size of the carpet cleaning industry in your area is $3.1 million.


How fast is the cleaning industry growing in your area?
You may need to analyze multiple factors to determine the growth rate of the cleaning industry in your region. Sometimes, this involves a few calculations to get an actual figure when drawing your conclusion.
For example, if the region had 120 cleaning companies in 2020, which increased to 150 in 2022, you can assume that the industry is growing at a steady rate of 12% per year.
Pay attention to all factors that may directly impact the growth rate, including a population influx, increased demand, and increased income potential.
However, don't be shocked if you notice a successive drop in the demand for cleaning services in the region. This is possible even when the national statistics show otherwise. Its part and parcel of the business and could indicate that this isn't the right time to launch a cleaning company.
b) Cleaning Business Competitor Analysis
Another crucial step in the business plan of your cleaning company is to assess the existing competition. There are a couple of questions to guide you here, including;
How many cleaning companies are there in your region?
What services do they offer (residential, commercial cleaning, or both)?
What's the average price of hiring a cleaning company in the region?
What's the total number of individuals employed by a typical cleaning company in the region?
How many customers do they serve per week/month?
Why do you need a competitive analysis in the business plan of your cleaning business?
Assessing the competition in the area where you plan to start your cleaning business will allow to better understand whether there is sufficient demand, and whether you are well positioned to take market share from competitors.
For example, starting a new business would make perfect sense under the following circumstances;
There's a clear market gap that you can fill in the region (For example, offering a service that other companies might have missed, like eco-friendly/green cleaning)
There are no or inadequate cleaning companies in the region. This would present the perfect opportunity to tap into the market potential and grow a thriving business.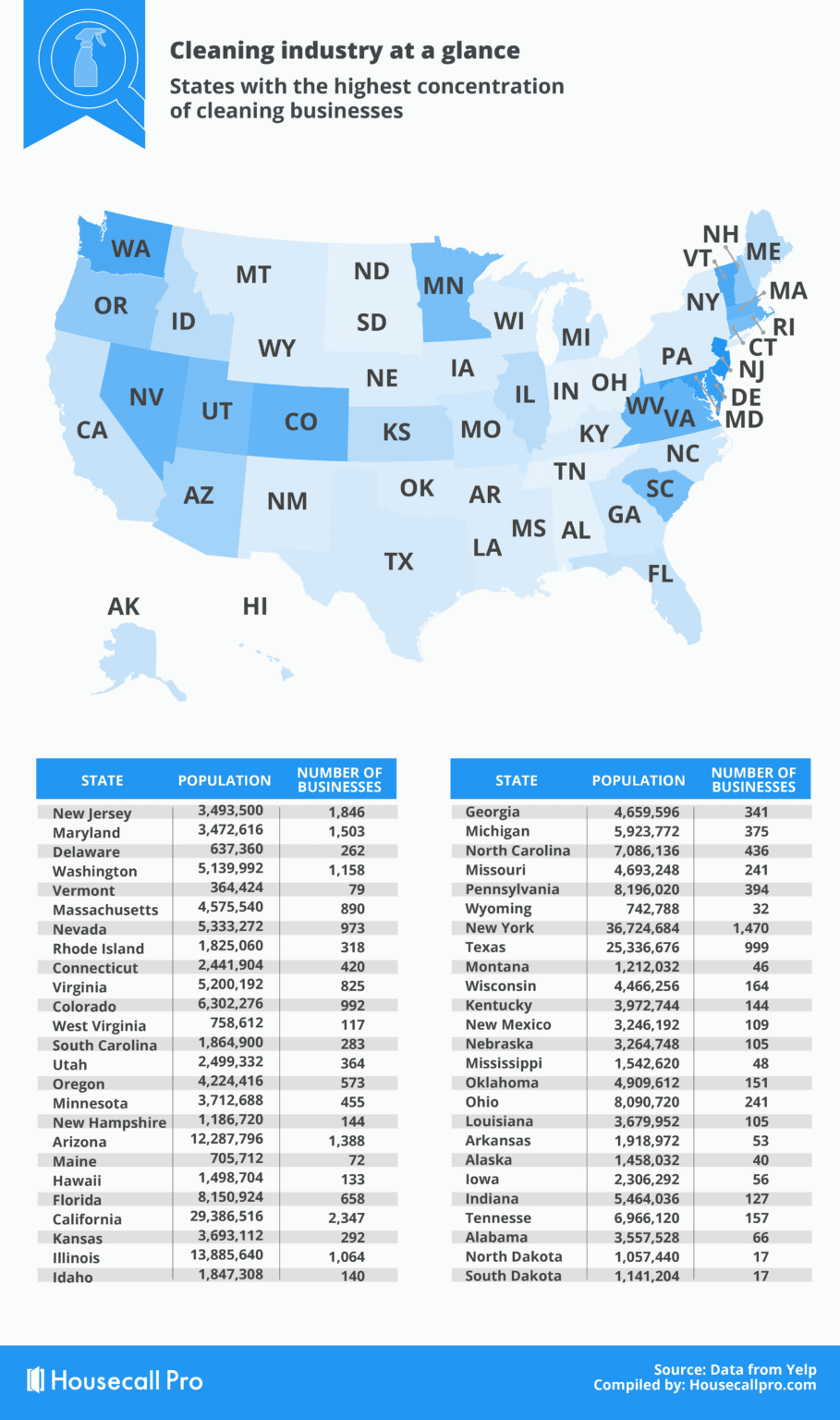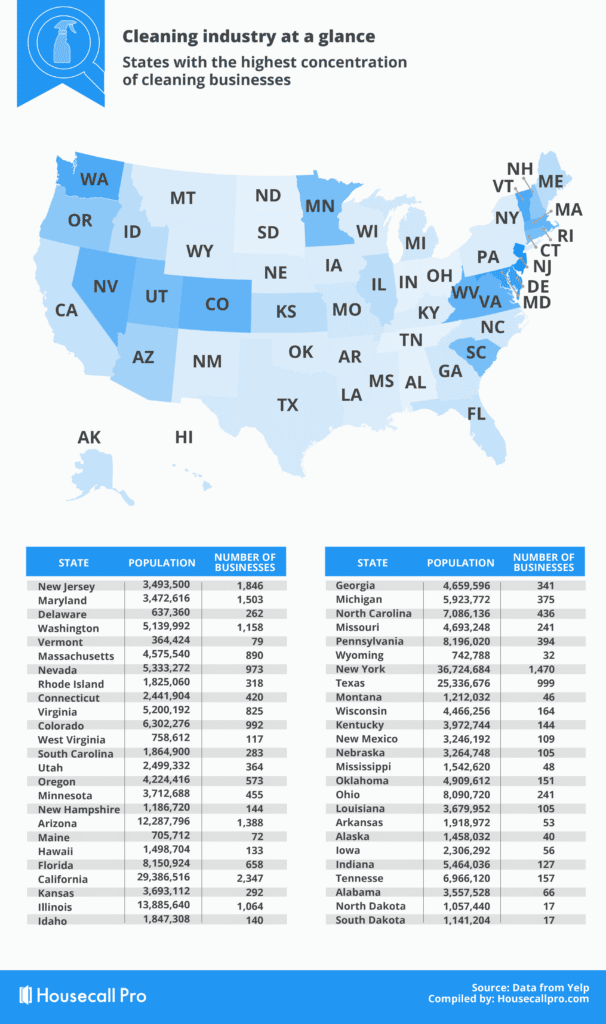 c) Cleaning Business Customer Analysis
The customer analysis section is almost similar to your target audience. However, this is your chance to prove to the lenders that your target market is real and available. You can use the following questions to analyze your client base;
Which individuals need cleaning services in the region?
What's the average income of the individuals in the region? (This is also important when determining your pricing structure)
Which cleaning services are they interested in?
How often do they need cleaning services? (daily, weekly, monthly)
Are they more likely to benefit from commercial or residential cleaning services?
Usually, the level of competition in the region also influences your customer analysis. So, that should be clear to help you determine the market demand or predict the success of your cleaning business.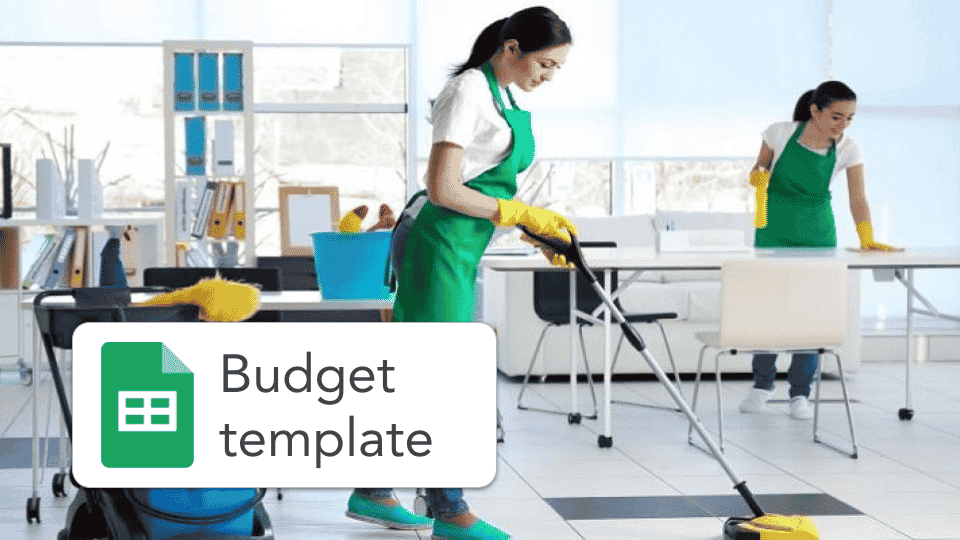 Download the Commercial Cleaning budget template
Lender & investor-friendly

Easy-to-use Excel template

CPA-developed financials

30+ charts and metrics
4. Sales & Marketing
The sales and marketing strategy sums up your plans for acquiring new clients. Here are a few helpful questions to guide you:
Which marketing channels are best suited to your business (online vs. offline marketing)?
Do you have a unique selling point? If so, what is it?
What is your marketing budget for the first months / year?
How can you track the success of your marketing strategy?
Do you plan to offer any promotions to attract new customers?
Cleaning Business Marketing Channels
You can use the following channels for marketing your cleaning business locally;
Pay-per-click campaigns (e.g. Google ads)
Email, SMS marketing
Social media content & ads
Word-of-mouth advertising
Billboards
TV and radio advertisement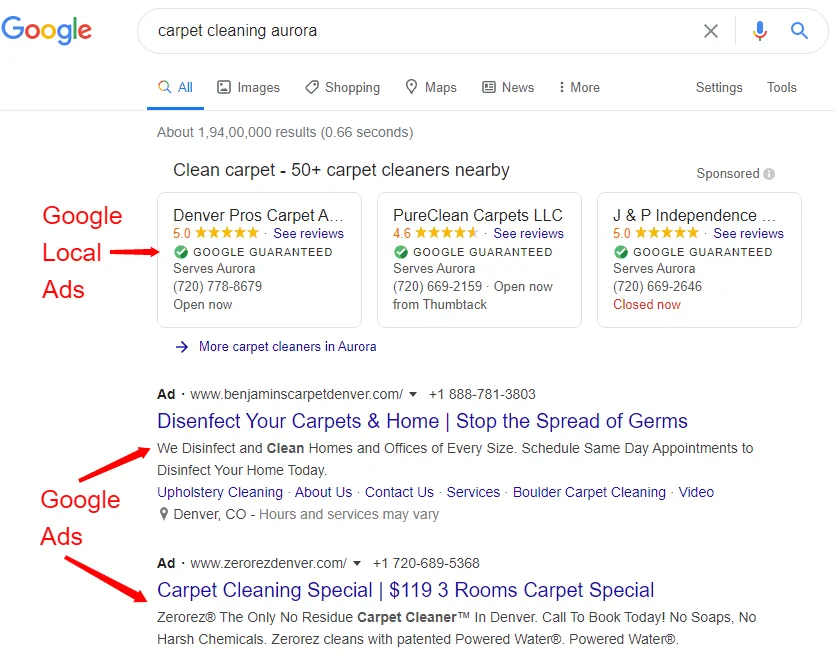 What are your Unique Selling Points (USPs)?
A unique selling point is what puts you ahead of the rest. It's no secret that you will face stiff competition from established cleaning companies in the field. So, how you set yourself apart matters. Some factors to consider include;
Price: Cheaper services than your competitors
Location: Your proximity to the target market gives you a slight edge over the rest
Quality: Stellar cleaning services with modern equipment will attract more clients
5. Management & People
You must address 2 things here:
The management team and their experience/track record
The organizational structure: different team members and who reports to whom?
a) Management
Small businesses often fail because of managerial weaknesses. Thus, having a strong management team is vital. Highlight the experience and education of senior managers that you intend to hire to oversee your commercial cleaning business.
Describe their duties, responsibilities, and roles. Also, highlight their previous experience and explain how they succeeded in their previous roles.
It is also important that you explain how their experiences and qualifications help you in offering the services you are proposing. If they have specialized training and education (such as carpet cleaning, industrial cleaning, etc.), add that information too.
b) Organizational Structure
Even if you haven't already hired a senior manager and any other relevant staff members, you must provide a flowchart of the organizational structure defining the hierarchy of reporting as shown below.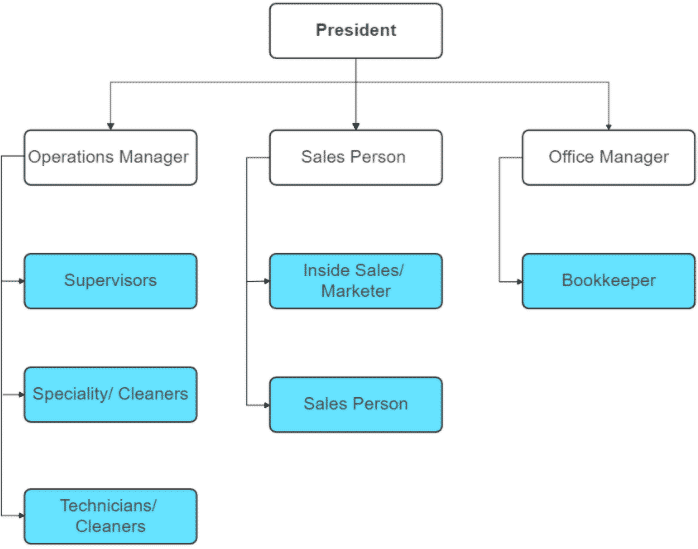 6. Financial Plan
The financial plan is perhaps, with the executive summary, the most important section of any business plan for a cleaning company.
Indeed, a solid financial plan tells lenders that your business is viable and can repay the loan you need from them. If you're looking to raise equity from private investors, a solid financial plan will prove them your cleaning business is an attractive investment.
There should be 3 sections to your financial plan section:
Your historical financials (only if you already operate the business and have financial accounts to show)
The startup costs of your project (if you plan to start a new cleaning business, purchase new equipment, etc.)
The 5-year financial projections
a) Historical Financials (if any)
In the scenario where you already have some historical financials (a few quarters or a few years), include them. A summary of your financial statements in the form of charts e.g. revenue, gross profit and net profit is enough, save the rest for the appendix.
If you don't have any, don't worry, most new businesses don't have any historical financials and that's ok. If so, jump to Startup Costs instead.
b) Startup Costs
Before we expand on 5-year financial projections in the following section, it's always best practice to start with listing the startup costs of your project.
For a cleaning business, startup costs are all the expenses you incur before you start making sales. Luckily, these expenses are rather low for cleaning companies and mostly include the cost to purchase equipment and the vehicle you will use to transport them.
As an example, it costs on average $73,500 – $167,500 to start a small commercial cleaning business with 2 vans and 4 employees. We have laid out below estimates for the key startup costs you can expect for a cleaning business.
Note that these costs are for illustrative purposes and may not be fully relevant for your business. For more information on how much it costs to start and run a cleaning business, read our article here.
| Startup cost | Amount |
| --- | --- |
| Office lease deposit | $15,000 |
| Cleaning equipment & machines | $40,000 |
| Vehicles | $10,000 (leasing) – $100,000 (buying) |
| Legal & licenses | $500 – $4,000 |
| Insurance | $8,000 – $12,000 (per year) |
| Total | $73,500 – $167,500 |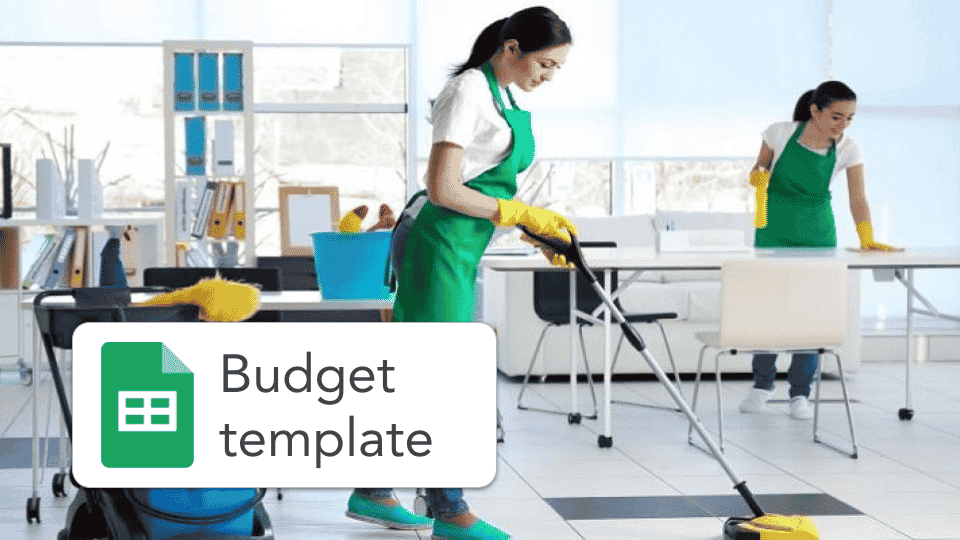 Download the Commercial Cleaning budget template
Lender & investor-friendly

Easy-to-use Excel template

CPA-developed financials

30+ charts and metrics
c) Financial Projections
In addition to startup costs, you will now need to build a solid 5-year financial model for your cleaning business.
Your financial projections should be built using a spreadsheet (e.g. Excel or Google Sheets) and presented in the form of tables and charts in the business plan of your cleaning business.
As usual, keep it concise here and save details (for example detailed financial statements, financial metrics, key assumptions used for the projections) for the appendix instead.
Your financial projections should answer at least the following questions:
How much revenue do you expect to generate over the next 5 years?
When do you expect to break even?
How much cash will you burn until you get there?
What's the impact of a change in pricing (say 20%) on your margins?
What is your average customer acquisition cost?
You should include here your 3 financial statements (income statement, balance sheet and cash flow statement). This means you must forecast:
The number of customers over time ;
Your expected revenue ;
Operating costs to run the business ;
Any other cash flow items (e.g. capex, debt repayment, etc.).
When projecting your revenue, make sure to sensitize pricing and the number of customers as a small change in these assumptions will have a big impact on your revenues.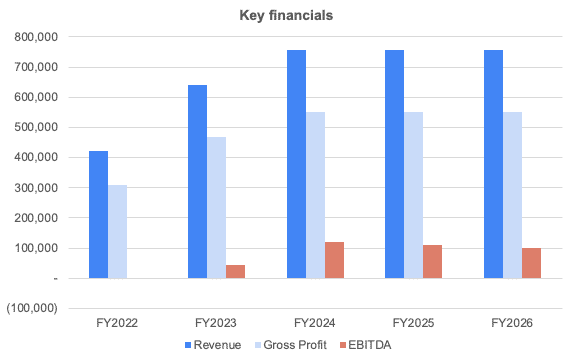 7. Funding Ask
This is the last section of the business plan of your cleaning business. Now that we have explained what your company is about, the services you offer and to whom, what's your strategy, where you go and how you get there, this section must answer the following questions:
How much funding do you need?
What financial instrument(s) do you need: is this equity or debt, or even a free-money public grant?
How long will this funding last?
Where else does the money come from? If you apply for a SBA loan for example, where does the other part of the investment come from (your own capital, private investors?)
If you raise debt:
If you raise equity
What percentage ownership are you selling as part of this funding round?
What is the corresponding valuation of your business?
Use of Funds
Any business plan should include a clear use of funds section. This is where you explain how the money will be spent.
Will you spend most of the loan / investment in paying your employees' salaries? Or will it cover mostly the cost for the lease deposit and the renovation?
Those are very important questions you should be able to answer in the blink of an eye. Don't worry, this should come straight from your financial projections. If you've built solid projections like in our Cleaning financial model template, you won't have any issues answering these questions.
For the use of funds, we also recommend using a pie chart like the one we have in our financial model template where we outline the main expenses categories as shown below.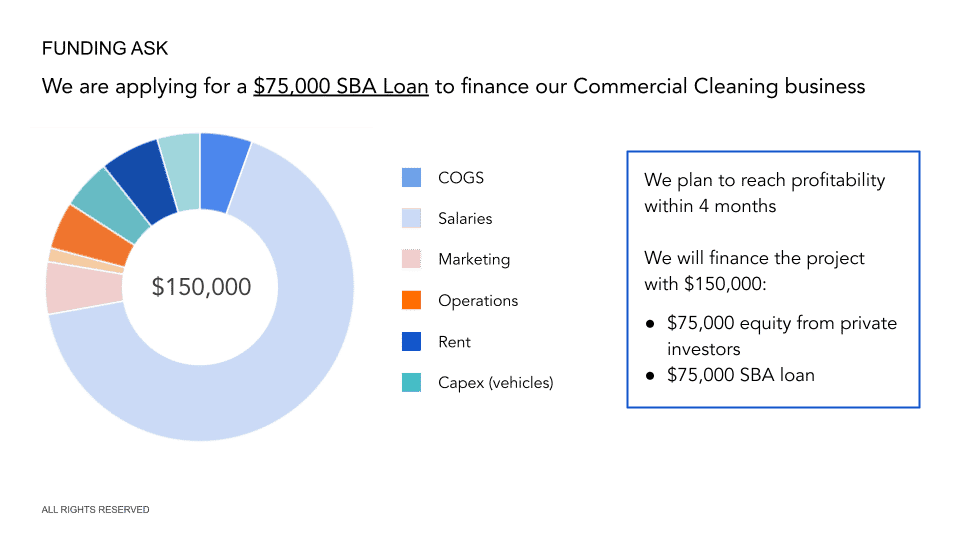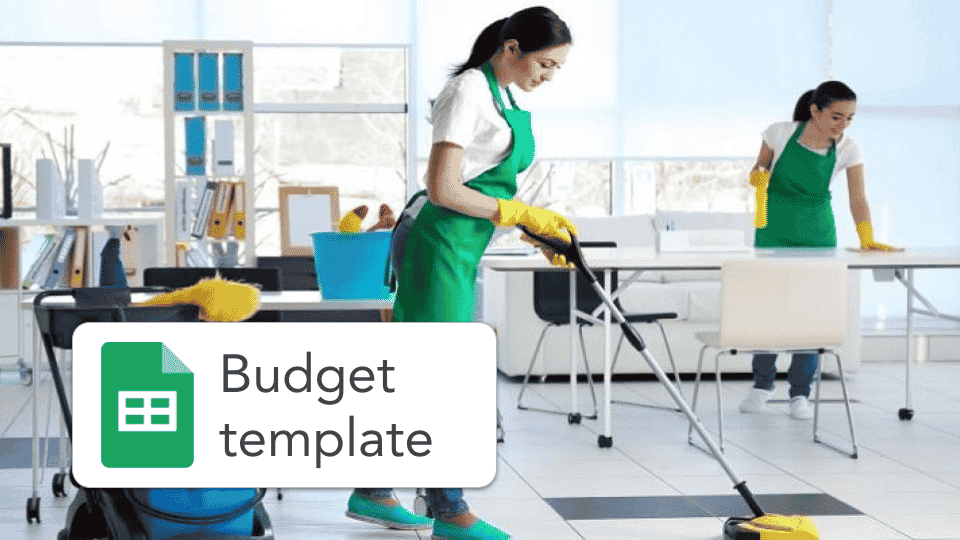 Download the Commercial Cleaning budget template
Lender & investor-friendly

Easy-to-use Excel template

CPA-developed financials

30+ charts and metrics