Massage Heights Franchise: Excellent 3Yrs Payback For $492K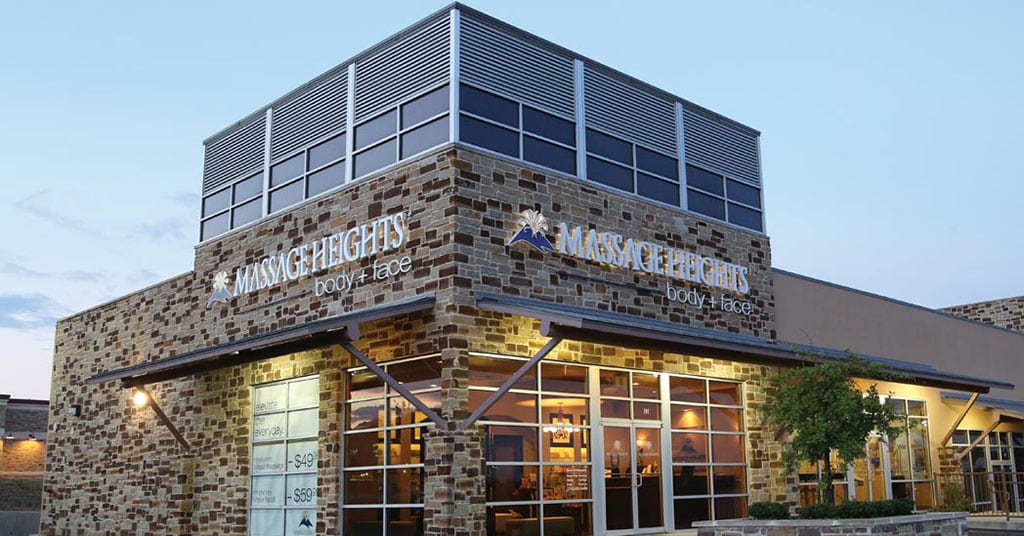 Among all massage and spa franchises, Massage Heights is undeniably one of our favorite franchise. And for a good reason: it has one of the best payback in the beauty and salon franchise industry (3-4 years).
Indeed, whilst you would invest on average $492,000 to open a new location, a Massage Heights makes on average $926,000 in revenue per year, impressive!
How much does it really cost to open a new Massage Heights franchise? How much profits can you realistically make with this business? For these questions and more, read our article below. Let's dive in!
Key stats
| | |
| --- | --- |
| Franchise fee | $49,500 |
| Royalty fee | 6.00% |
| Marketing fee | 6.00% |
| Investment (mid-point) | $492,000 |
| Revenue per unit | $926,000 |
| Revenue per sq. ft. | [franchise_value_revenue_per_sq_ft] |
| Sales to investment ratio | 1.9x |
| Payback period* | [franchise_value_investment_payback] |
| Minimum net worth | $400,000 |
| Minimum liquid capital | $175,000 |
* using 15% net profit margin
Find the best franchise
Compare Massage Heights vs. 1,000+ franchises on franchiseindx.com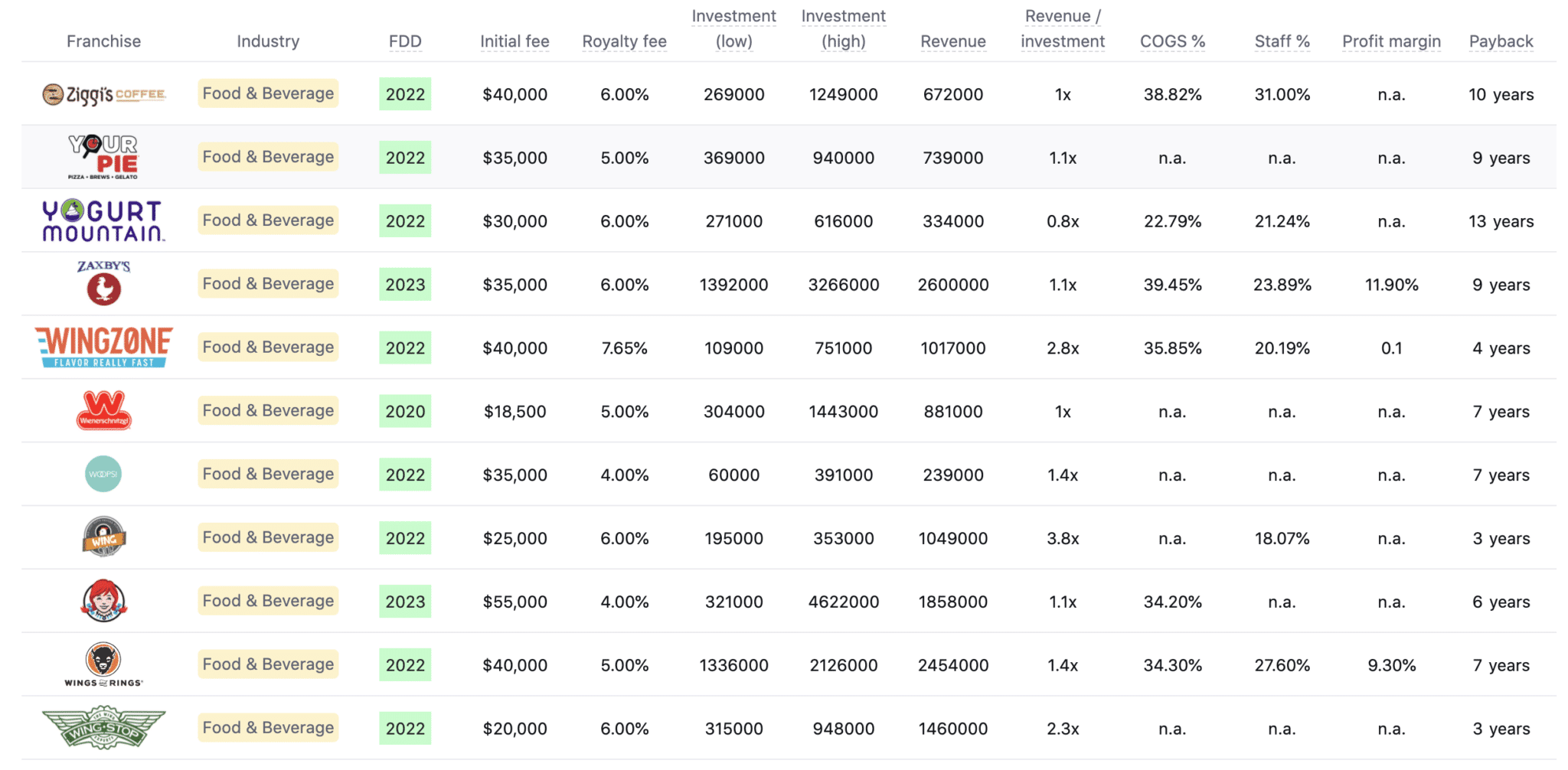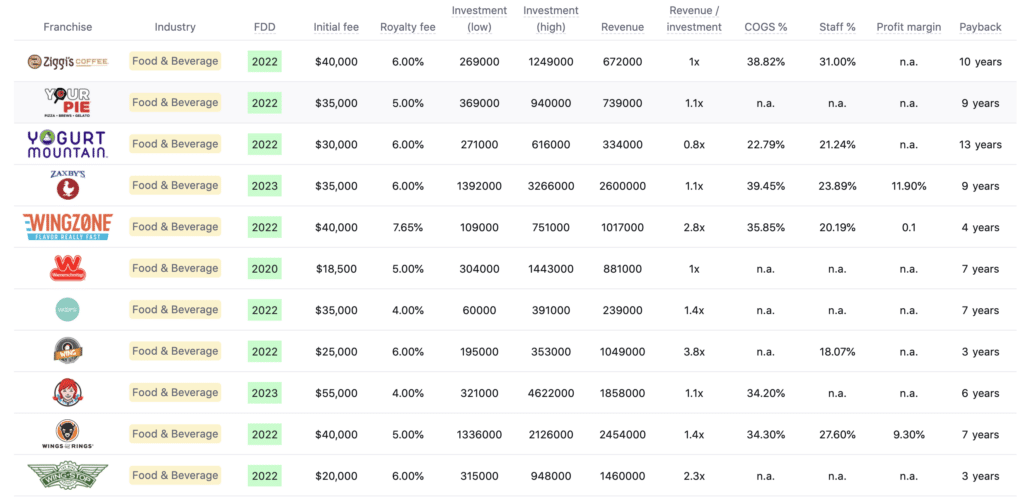 What is Massage Heights?
Massage Heights is a professional massage brand based in San Antonio, Texas.
It was founded in 2004 by Shane and Wayne Evans to provide professional and convenient massage services. The brand's franchisees offer professional therapeutic massage, facial services and personal care product sales.
Massage Heights began franchising in 2005 and currently has 118 company-owned locations with 105 franchises in the US.
Massage Heights franchise: pros and cons
Pros
Third-party financing: The brand works with third-party lenders to help franchisees with their SBA processing and financing for the franchise fee, startup costs, equipment, inventory, and ongoing costs.
Multiple income streams: The Massage Heights franchise presents its franchisees with several income streams that they can use to upsell and improve their bottom lines. These include the massage and facial services offered to the general public through membership plans and the sale of related products.
Exclusive territory protection: Massage Heights grants its franchisee the right to operate in an exclusive territory. As long as the franchisees comply with the franchise agreement, the franchisor does not authorize any other franchise or a competitive channel to operate in the agreed-upon area.
Comprehensive training: Massage Heights offers its franchisees detailed classroom and on-the-job training and education by training its franchisees about business concepts, products and services, cash management, customer service, advertising, promotions plus opening and closing procedures.
Marketing and promotions: Franchisees get access to proven marketing tools such as national media, a dedicated web page, email marketing, regional advertising, local salon campaign tools, social media and loyalty program apps.
Real estate and construction: The franchisor helps franchisees with site selection guidance, approval, designs, construction and lease negotiations to establish and build their salons at lower development costs.
Cons
Not a passive investment opportunity: The Massage franchise does not allow for absentee ownership. Franchisees must be actively involved in the decision-making and operations of the salons.
Not a part-time opportunity: The franchise cannot be operated on a part-time basis or as a side business. It requires franchisees to adhere to the parent company's working schedule.
Not home-based business: Massage Heights cannot be run from home or a mobile unit. Franchisees must have fixed office spaces, warehouses, or retail facilities to operate their salons from.
Competition: The franchise faces stiff competition from other massage franchises such as The NOW Massage and Massage Envy.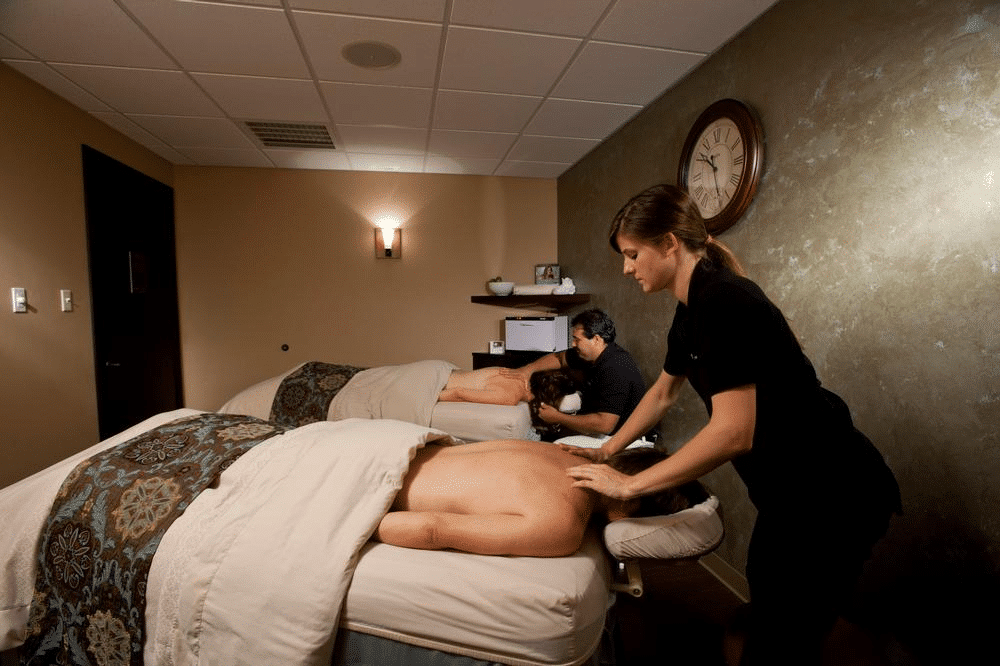 How much does a Massage Heights franchise cost?
On average, you would need to invest around $492,000 to open a Massage Heights franchise. Note that this amount is on the higher end compared to other salon franchises ($450,000 as per our benchmarks).
Massage Heights franchise startup costs
The investment amount is an average that depends on factors like the spa location, its size, etc. According to the latest FDD, the investment ranges between $453,000 and $532,000.
The investment covers all the startup costs you may need to start a massage spa. In the beginning, you must need to pay an initial franchise fee of $49,500 and an initial marketing fee of $25,000 to the franchisor. In addition to these initial fees, the investment also covers:
Development Package: furniture, fixture, millwork, interior signage, massage tables, massage chairs, sitting, retail displays, initial inventory, and massage equipment, etc.
Formation Costs: initial training, leasehold improvements, equipment, technology system, security & utility deposit, permits, business licenses, professional fees, etc.
Operating Costs: an additional fund for 3 months as working capital for payroll, utilities, social media management, initial inventory, rent, etc.
| Type of Expenditure | Low | High |
| --- | --- | --- |
| Initial Franchise Fee | $49,500 | $49,500 |
| Development Package | $112,813 | $128,541 |
| Formation Costs | $229,200 | $280,400 |
| Initial Marketing | $25,000 | $25,000 |
| Operating Costs | $35,930 | $48,780 |
| Total | $452,443 | $532,221 |
Source: Franchise Disclosure Document 2022
Find the best franchise
Compare Massage Heights vs. 1,000+ franchises on franchiseindx.com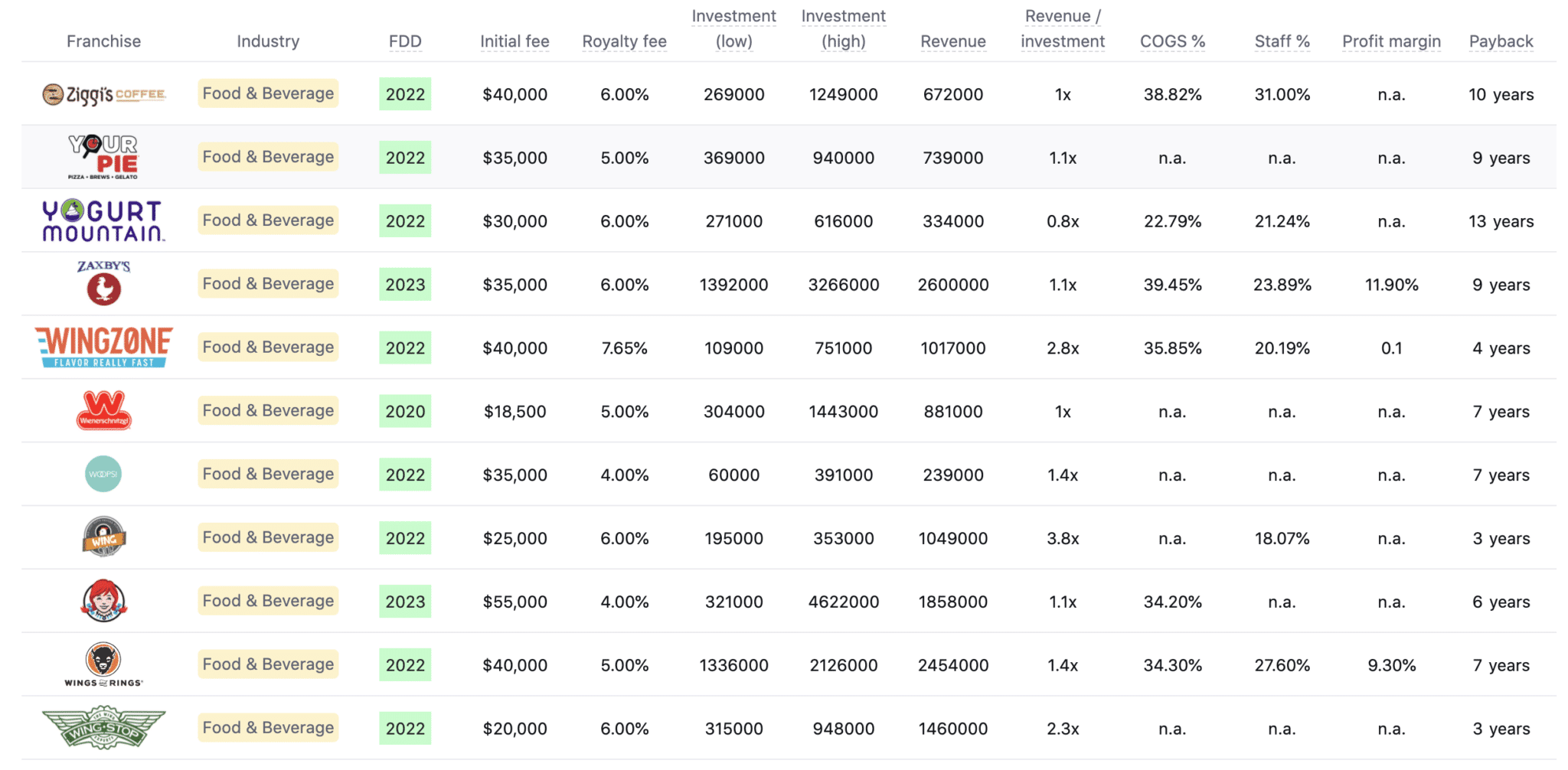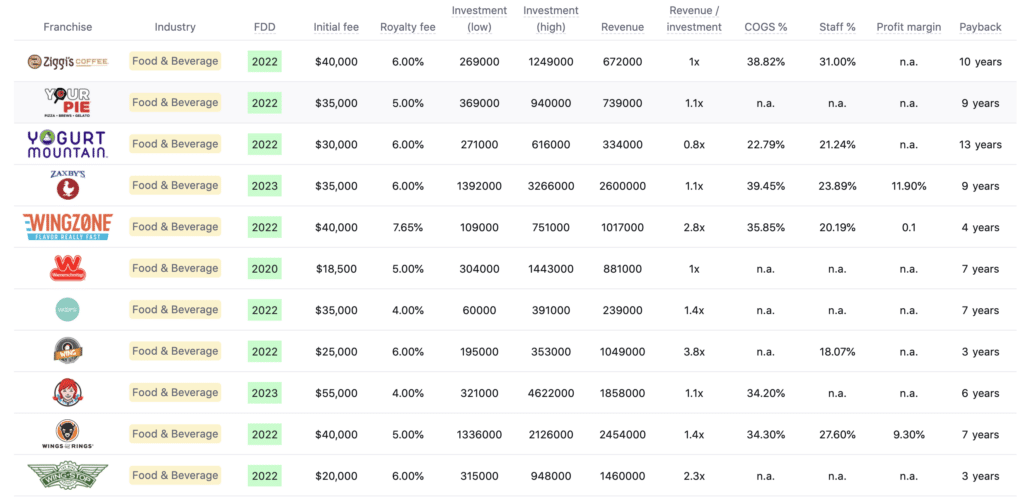 What's the turnover of a Massage Heights salon?
On average, a Massage Heights franchise generates $926,000 in revenue per year (or $403 in revenue per square foot).
This is the annual median sales of 104 franchised locations operating in 2021 as disclosed in the FDD.
Revenues were lower in 2020 vs. 2019 as many spa centers were closed or under some form of restrictions due to COVID. Although, sales have been recovering in 2021 already: +22% year-to-year revenue growth in 2021 vs. 2020.
How profitable is a Massage Heights franchise?
We estimate that a Massage Heights salon earns about $254,000 in profits per year.
That's a 27% EBITDA margin. This is in line with similar salons franchises (~25% industry average).
Note that Massage Heights does not disclose EBITDA information for their franchises. They only provide the royalty fee (6% sales), marketing fee (6%), and rent costs (~$98,000 per year).
Instead we had to use the industry average percentages of revenue for other costs. Also note that the actual EBITDA of your franchise may very well differ from what is presented here: there is no guarantee your business is perform as well.
| Profit and loss | Amount | % revenue | Source |
| --- | --- | --- | --- |
| Revenue | $926,160 | 100% | as per FDD |
| COGS | $(27,785) | 3% | industry average |
| Staff | $(370,464) | 40% | industry average |
| Rent | $(97,980) | 11% | as per FDD |
| Royalties | $(55,570) | 6% | as per FDD |
| Marketing* | $(55,570) | 6% | as per FDD |
| Other Opex | $(64,831) | 7% | industry average |
| EBITDA | $253,961 | 27% | |
*including marketing fee
Source: Franchise Disclosure Document 2022
Is Massage Heights a good franchise investment?
This is where Massage Heights really stands out: the franchise has a 3 to 4 years payback which is excellent for a salon franchise (the industry average is ~8 years).
That means that, as a franchisee, you would reimburse the initial investment within 3 to 4 years only. This is true whether you reimburse a loan to the bank or investors who invested alongside yourself.
That's why we do consider Massage Heights to be a great franchise investment. The reason for such an excellent payback is simple: the investment you would have to fund as the franchisee ($492,000 on average) is rather low vs. the expected annual turnover and profits ($926,000 at 27% EBITDA margin as discussed earlier).
Find the best franchise
Compare Massage Heights vs. 1,000+ franchises on franchiseindx.com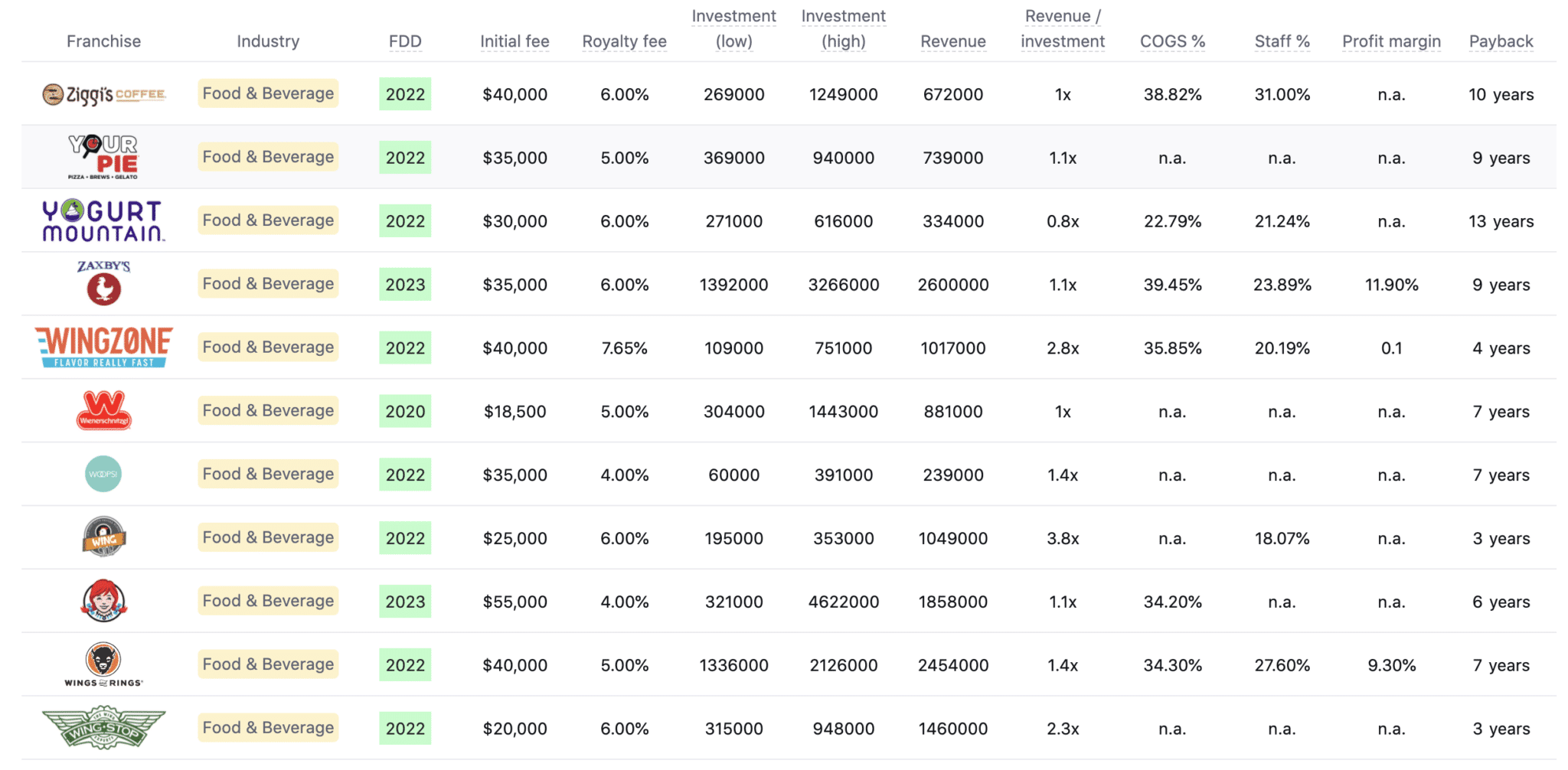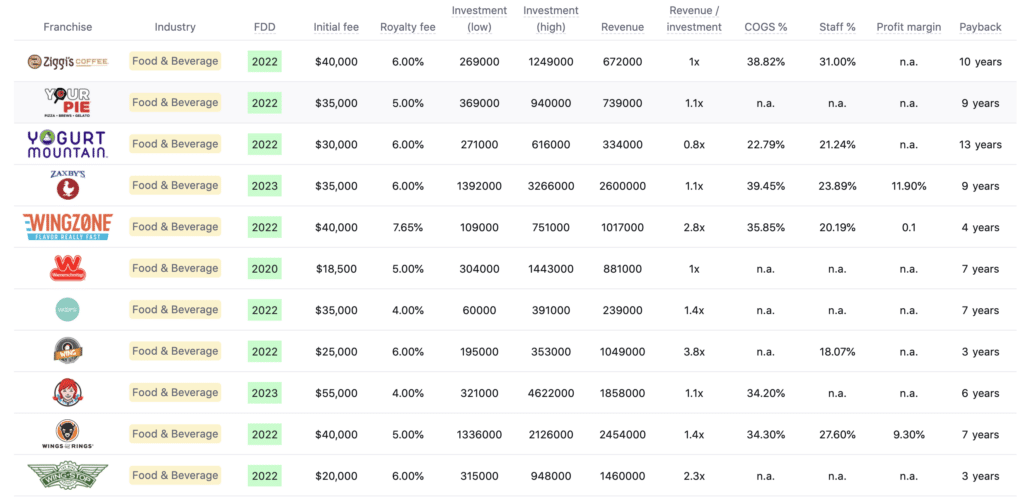 Disclaimer
Disclaimer: This content has been made for informational and educational purposes only. We do not make any representation or warranties with respect to the accuracy, applicability, fitness, or completeness of the information presented in the article. You should not construe any such information or other material as legal, tax, investment, financial, or other professional advice. Nothing contained in this article constitutes a solicitation, recommendation, endorsement, advertisement, or offer to buy or sell any franchises, securities, or other financial instruments in this or in any other jurisdiction in which such solicitation or offer would be unlawful under the franchise and/or securities laws of such jurisdiction.
All content in this article is information of a general nature and does not address the detailed circumstances of any particular individual or entity. Nothing in the article constitutes professional and/or financial and/or legal advice, nor does any information in the article constitute a comprehensive or complete statement of the matters discussed or the law relating thereto. You alone assume the sole responsibility of evaluating the merits and risks associated with the use of any information or other content in this article before making any decisions based on such information or other content.