Startup Pitch Deck: the Funding Ask [+ Examples]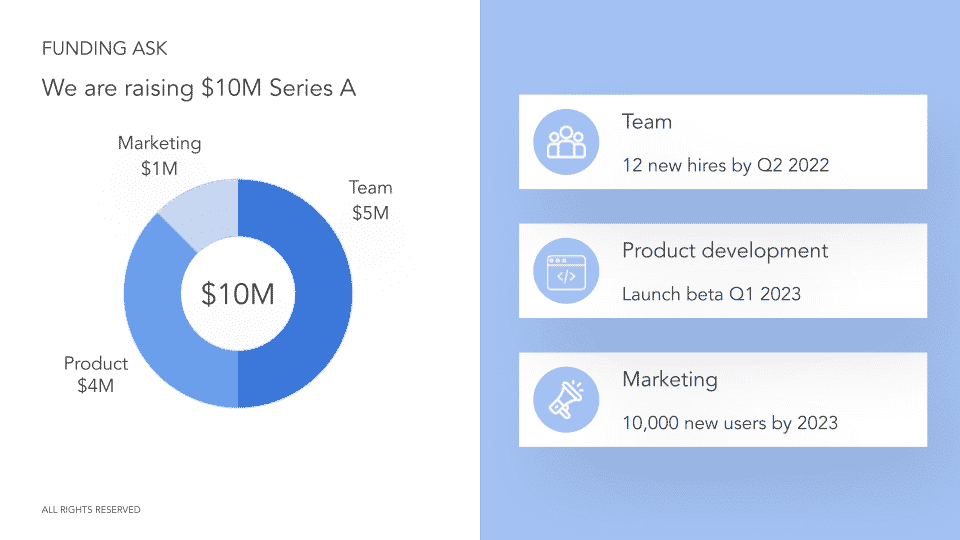 How much should you raise? Where will you spend your money? All of these questions need to be answered in the funding ask slide of your pitch deck. Let's see together what the funding ask slide is, and how to create a strong message for investors for them to invest in your business!
In this series of articles we show you how to create a stunning pitch deck for your startup.
The Funding Ask slide explained
All pitch decks have a clear goal: raising capital from investors. So your pitch deck should make it very clear what the ask actually is. There are a few questions you must answer here:
How much are you raising?
Make it clear how much you are asking investors.
While raising too little creates obvious problems, raising too much isn't necessarily better. To assess exactly how much you should raise, read our article here.
Where do you spend the money?
On top of the amount, a good practice is to include a pie chart of where you will spend that money over a given period (your runway).
Whilst forecasting the future isn't fully accurate for startups, you should have a pretty good idea of what you will invest into for the next few months.
Will you spend the bulk of it in product development to build your MVP? Or will you use a large portion in sales & marketing to commercialise your product and find product-market fit?
Our financial model templates all include a cash burn dashboard where you can easily assess how much you should raise, and where you will spend your money. We also included charts ready to be pasted onto your marketplace pitch deck. See how to use our cash burn dashboard here.
What are your terms?
Once you have stated how much you are raising, and where the money will be spent, you can include the key terms of the investment opportunity you are presenting investors.
The most common terms are:
Before you include any terms in your pitch deck, be careful to double check them with your lawyer(s) and/or existing investors and co-founders.
Important: it's sometimes best not to include any terms in your pitch deck if you are at the earliest stages of negotiation. Indeed, terms such as valuation is the result of negotiations with new investors and they might evolve as you go along. To avoid confusing messages and, worst, coming back on your promises, keep it for the voice over instead.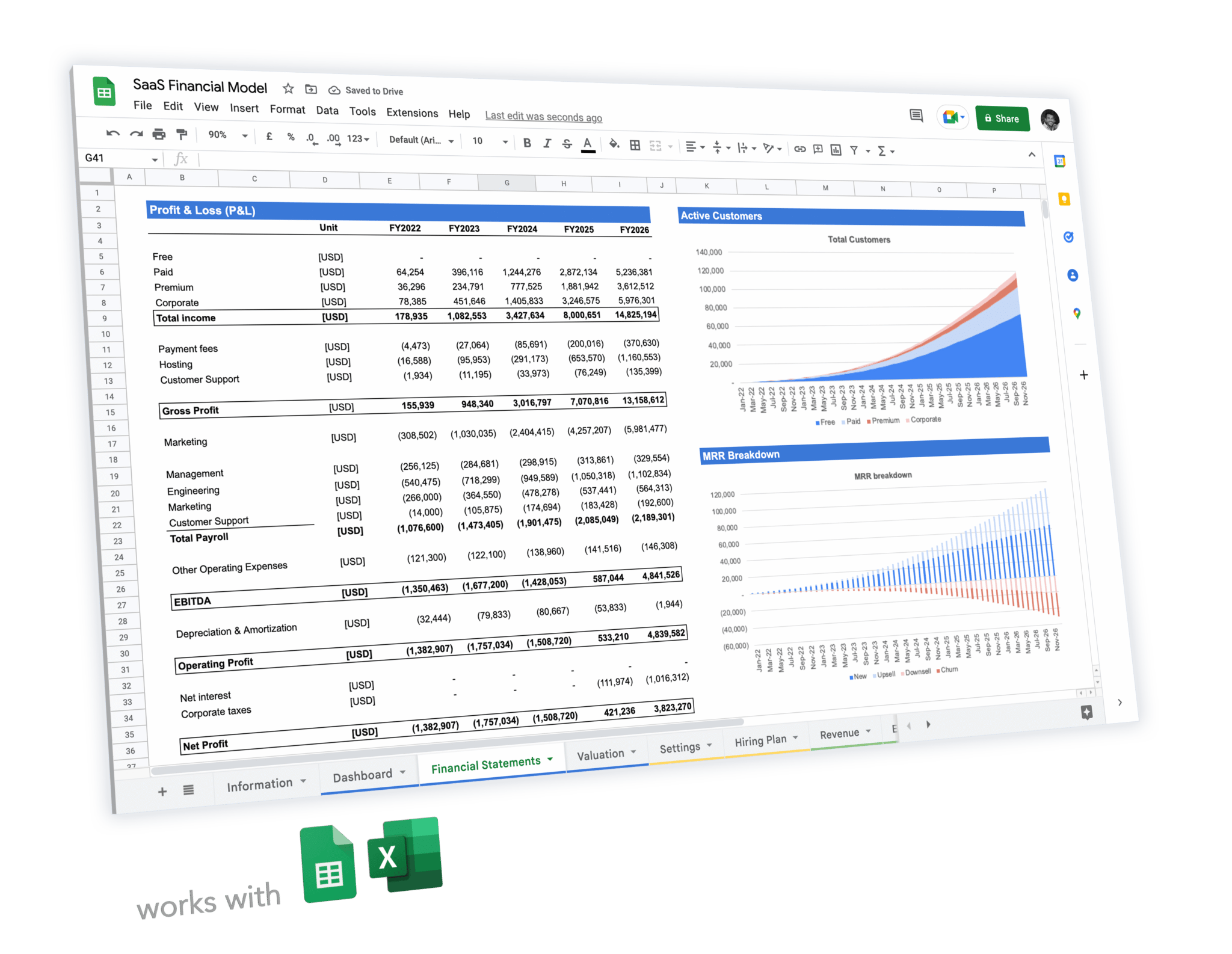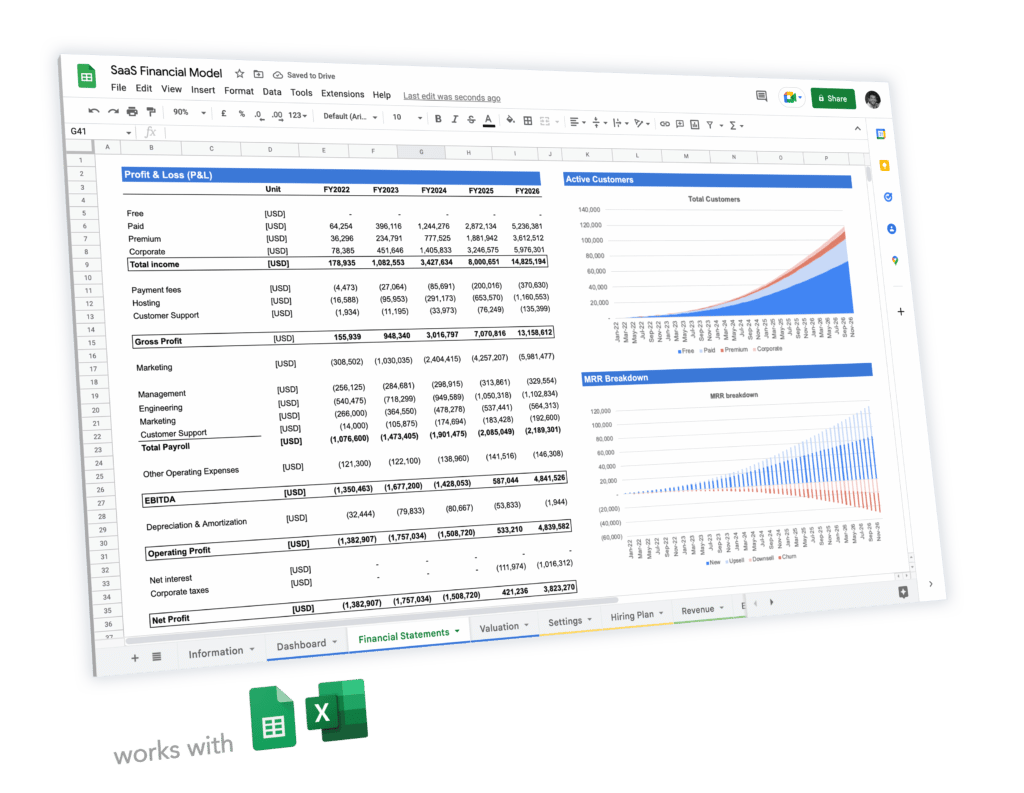 Expert-built financial model templates for tech startups
5-year pro forma financial model
20+ charts and business valuation
Free support
Pitch Deck Funding Ask slide examples