How to Write a Business Plan For a Retail Store: Complete Guide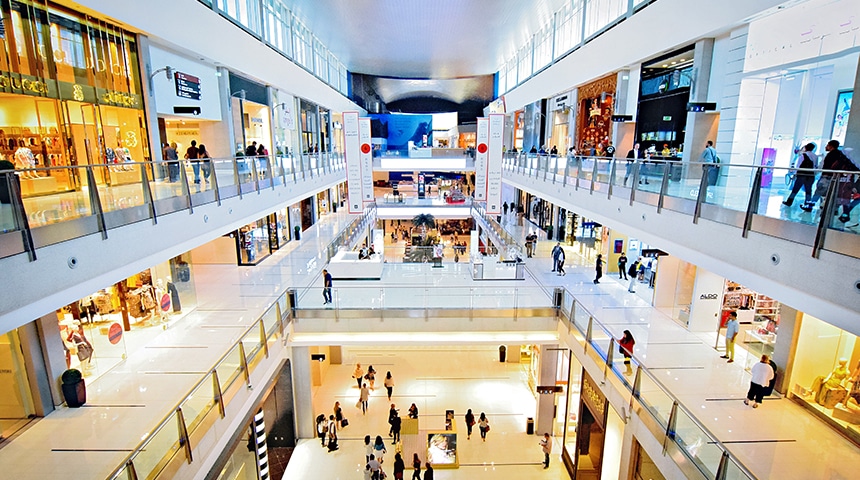 Whether you're looking to raise funding from private investors or to get a loan from a bank (like a SBA loan) for your retail store, you will need to prepare a solid business plan.
In this article we go through, step-by-step, all the different sections you need in your retail store business plan. Use this template to create a complete, clear and solid business plan that get you funded.
For more information on retail stores and other retail shop businesses, make sure to read our guides below:
How To Build a Financial Model For a Retail Shop
How to Open a Bike Shop Business in 9 Steps
How Much Does It Cost To Open a Bike Shop?
1. Executive Summary
The executive summary of a business plan gives a sneak peek of the information about your business plan to lenders and/or investors.
If the information you provide here is not concise, informative, and scannable, potential lenders and investors will lose interest.
Though the executive summary is the first and the most important section, it should normally be the last section you write because it will have the summary of different sections included in the entire plan.
Why do you need a business plan for a retail store?
The purpose of a business plan is to secure funding through one of the following channels:
Obtain bank financing or secure a loan from other lenders (such as a SBA loan)
Obtain private investments from investment funds, angel investors, etc.
Obtain a public or a private grant
How to write your retail store business plan's executive summary?
For any retail business, the following information must go into the executive summary:
Business overview: include your business name and model (independent retail store or franchise model), the products you intend to sell (and whether you want to expand with additional product offerings), the legal structure of your business, etc.
Market analysis: how many retail stores operate in your area and what do they sell? The estimated number of visitors your customers receive per week, target audience demography (the products you sell must fulfill their needs), purchasing power, etc. must also be included
People: organizational setup and the management hierarchy along with retail store experience of the key people in the management
Financial plan: how much profit and revenue do you expect in the next 5 years? When will you reach the break-even point and start making profits? It is ideal to include a chart depicting your key financials such as revenue, gross profits, and net profit
Financial ask: what loan/investment/grant are you seeking? How much do you need? How long will this last?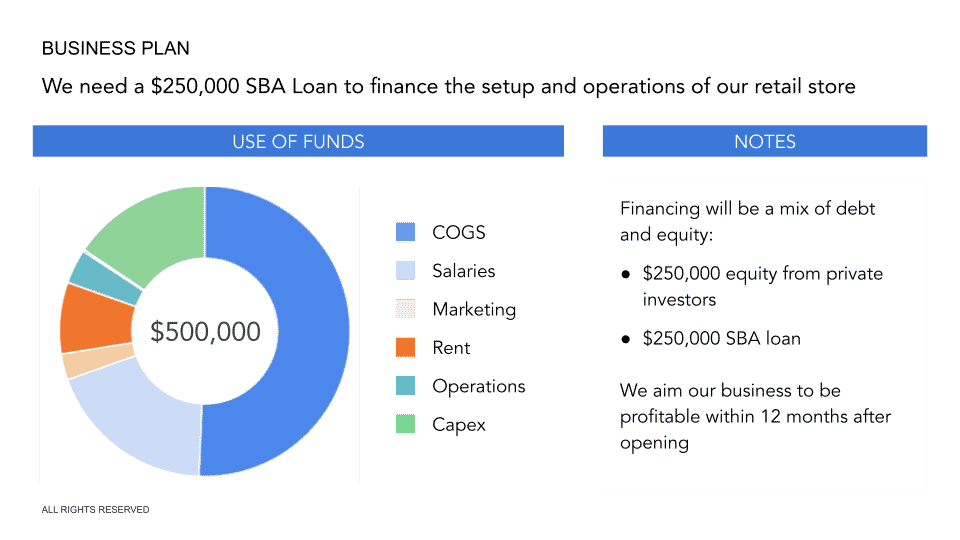 2. Business Overview
The business overview is essentially the company description. The second section of your business plan, it should cover the following for a retail store:
The products you will sell in your store
The price range of the products
The company structure
Target audience information
Let's look at different subsections that you must include:
a) History
Give a brief explanation of why you want to open a retail store. It must display two things:
Your passion & interest for this type of business
Feasibility of the business
There may be other retail stores in your area, but they don't fulfill certain needs of the potential customers. Your business may fill in that gap.
For example, there may not be any retail store in your area addressing the needs of cyclists. Even if there are competing retail stores, are they offering everything like electric bikes, mountain bikes, touring bikes, BMX, folding bikes, etc.? Do they offer spare parts and customizations?
b) Business Model
This is where you will explain the following:
Is your retail store independent?
Are you buying an existing retail store?
Are you settling for a franchise store of an established bike brand?
c) Products
Your retail store can sell various products. Lenders or investors must get a clear idea of the products you intend to sell. If you want to focus on one or two specific products, you must clarify that, too.
For instance, if you are opening a retail bicycle or bike store, do you intend to sell only assembled bikes or do you intend to sell spare parts, too? What about toolkits? Do you have plans to sell supporting products for cyclists such as helmets, pants, shorts, gloves, eyewear, etc.?
If you have plans to specialize in something (for example, mountain bikes with shock absorption, gears, disc brakes, etc.), mention that.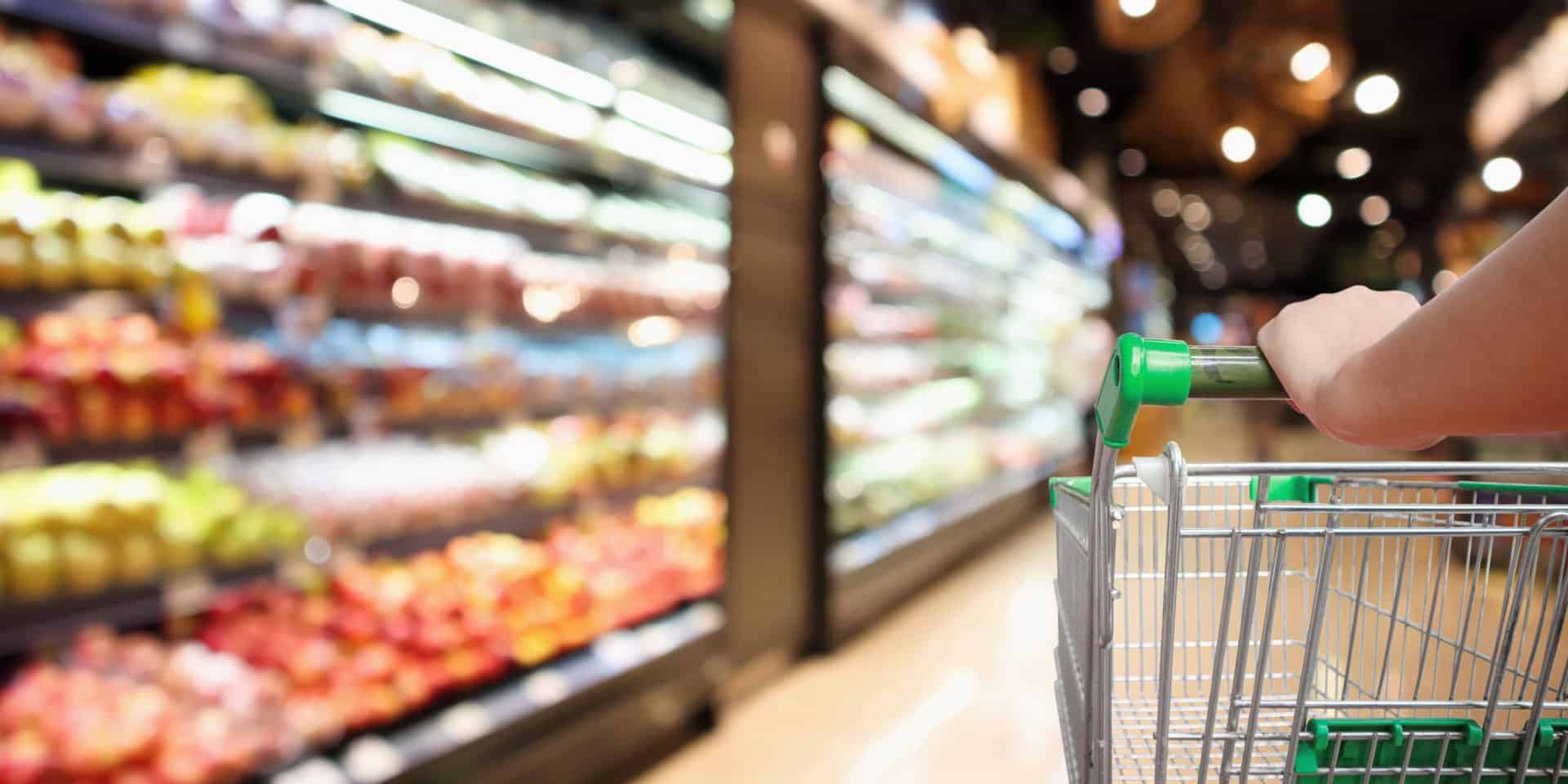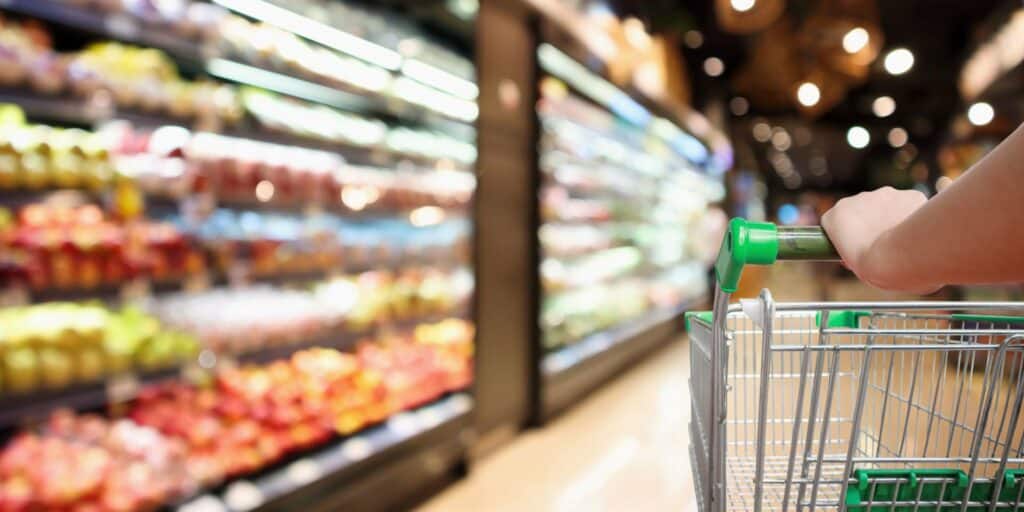 d) Pricing Strategy
It is important that you add a pricing list here. You don't need to go into extreme details. Just an average range will be more than enough.
For instance, mountain bikes can cost anywhere between $400 and $800. Depending on the components used, the average price can increase or decrease.
A pricing chart for all major products you are offering can help the investors or lenders to tie your pricing strategy with your financial projections.
e) Target Audience
Knowing your customers is very important. That will give you an edge over your competitors. For example, if you are opening a retail bicycle store, you must know whether your potential customers will be enthusiasts, hobbyists, or professionals.
Another important aspect is to understand the type of cyclists you will focus on. The products you sell will depend on that.
Knowing your customers well help in two things:
You can better retain your customers
Lenders or investors will be more confident about your business strategy
f) Legal Structure
Finally, your business overview section should specify what type of business structure you opt for. Is this a corporation or a partnership (LLC)? Who are the investors? How much equity percentage do they own? Is there a Board of Directors? If so, whom? Do they have experience in the industry?
Get a rock-solid business plan with the Retail store financial model
5-year financial plan already built

20+ charts for your business plan

Video tutorial 🎥

5,900+ downloads
3. Market Analysis
The market analysis is the next most important aspect of your retail store business plan. You must demonstrate to the potential investors that you know your market. Investors must be confident that the retail store you are trying to open (or you are already operating) makes sense.
For example, if you want to open a retail store specializing in mountain bikes, it'd be better if you're located in states like Utah, Arizona, Arkansas, Colorado, North Carolina, Michigan, etc., because these states have ideal mountain bike destinations. Similarly, Texas isn't really popular for mountain biking.
Again, you will never want to sell high-end bikes in a middle class neighborhood because they will most likely not be able to afford those items.
a) Retail Market Trends
You must also focus on the market size and growth opportunities. For example, if the location of your retail store doesn't have enough cyclists, your bicycle business will probably not make enough profits. Again, if there are way too many competitors, the growth opportunities may be stifled.
Find market data for your city / area
It is always a good idea to get city-level data to get a clearer picture of the market size in addition to any national-level data you are providing.
Getting city level data might not be an easy task. In fact, you may have to get out and collect the necessary data. You may have to do some math. For example, if there were 30 bicycle retailers in your city in 2019 and the number grew to 33 in 2020, the annual growth rate will be 10%.
You may want to investigate the factors leading to such growth. For instance, median income may have increased, there may be an influx of population, growing environmental consciousness, increased health awareness, etc., can be some of the factors.
However, you may actually notice a drop. In such a case, you must investigate the reasons. There can be varied factors like drop in income (and hence, sales that led to closure of businesses), decrease in population (may be younger popular moved out of the location), etc.
If there is a drop, you must explain the rationale behind opening a business, the industry of which is showing a gradual decline. It may also happen that the market may rebound back after a temporary decline.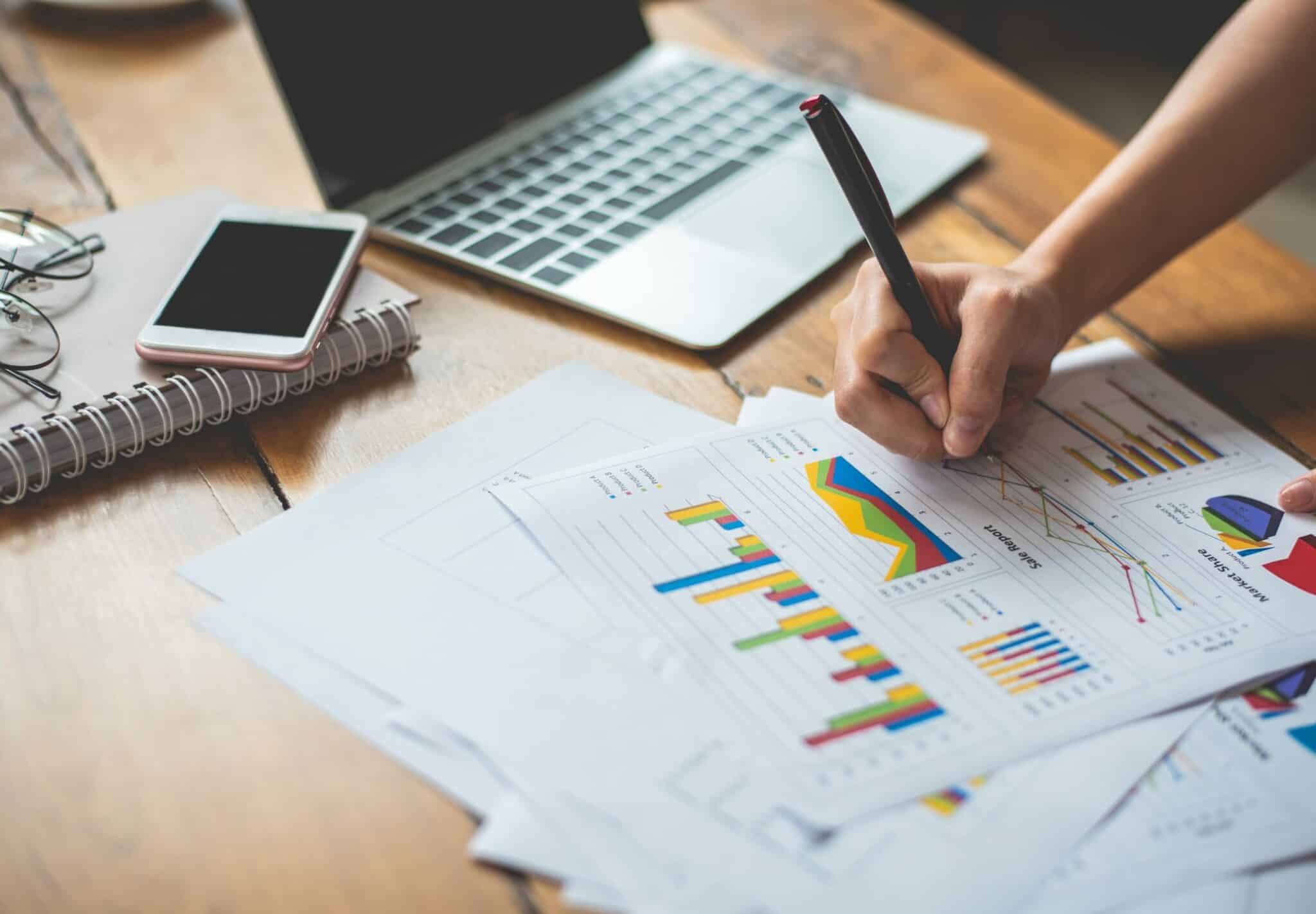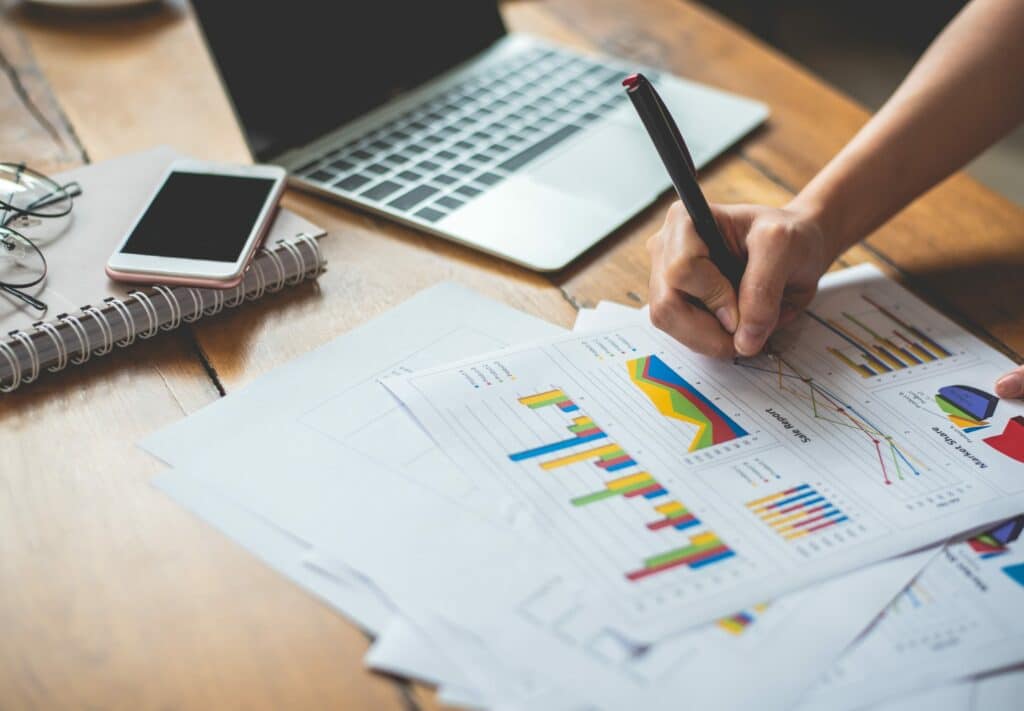 b) Competition
Your competitor analysis is very important. Here are a few questions that you must answer:
How many retail stores are there?
How many of those stores are your direct and indirect competitors?
What type of products do your competitors sell?
What is the price your competitors are charging for the same or similar product?
How many employees do your competitors have on an average?
How many customers do they receive per month?
Some of the answers will end in approximation of data. That's totally fine. For example, you may not be able to get the exact number of customers your competitors receive.
Draw a strong conclusion for your competitive analysis
Your competitive analysis must bring out the reasons why you are trying to open a retail store. For example (related to the retail bicycle store example):
There are no specialised mountain bike retailers in the area despite a high percentage of mountain bikers
Existing bike retailers offer only bikes and spares. No retailer offers clothing and protective gear
c) Customers
You already spoke about the target audience in the Business Overview section. Here, you must provide hard data that establishes the existence of your potential customers in the area.
This section must answer the following questions (with reference to the bike store example):
What is the age group of the cyclists in your area?
What percentage of the cyclists are women vs. males?
What type of bikes are they mostly interested in?
Do the customers also look for related accessories?
Do they prefer online shopping or offline shopping?
What is the average household income per month (and also their average disposable income)?
Much of this hard data will come from your competitor analysis. Also, the data must support your decision to open a retail store. For example, if people have a tendency to buy online, you may be better off opening an online retail store instead of a physical store.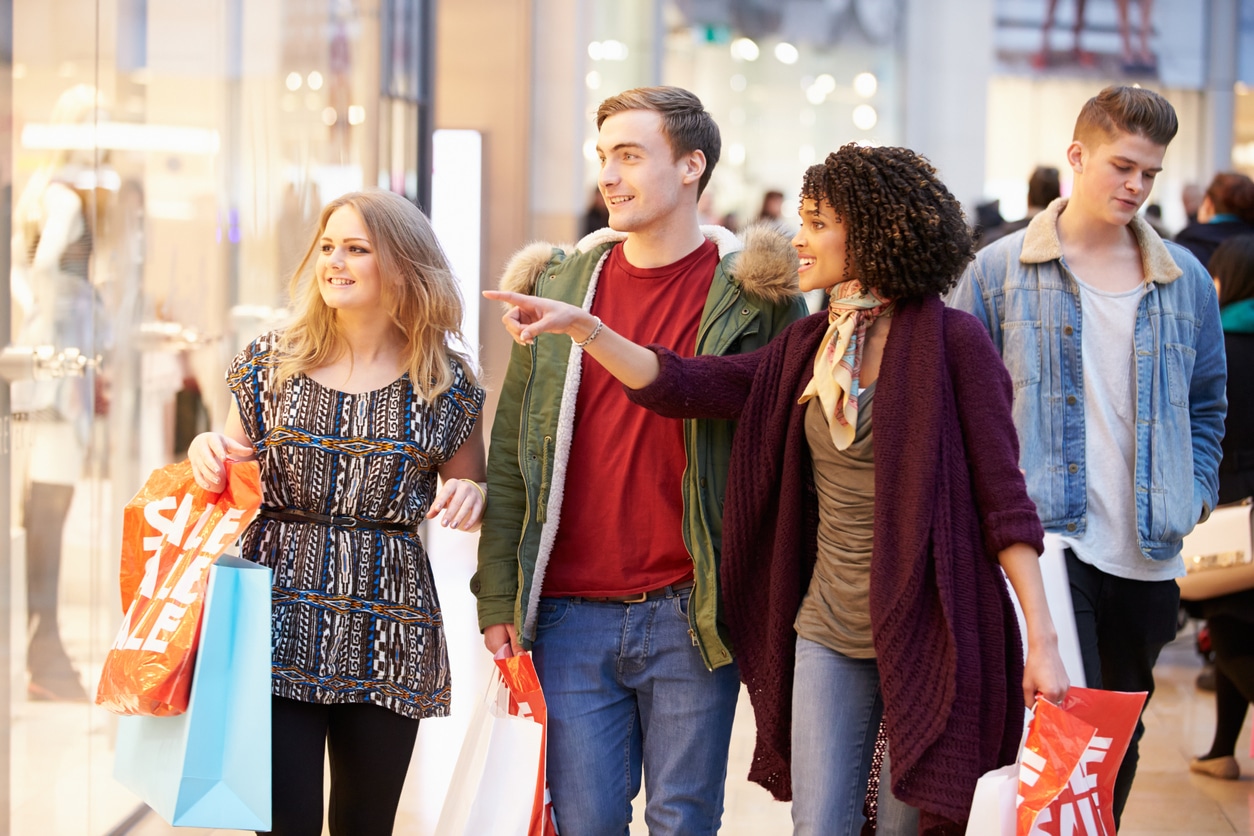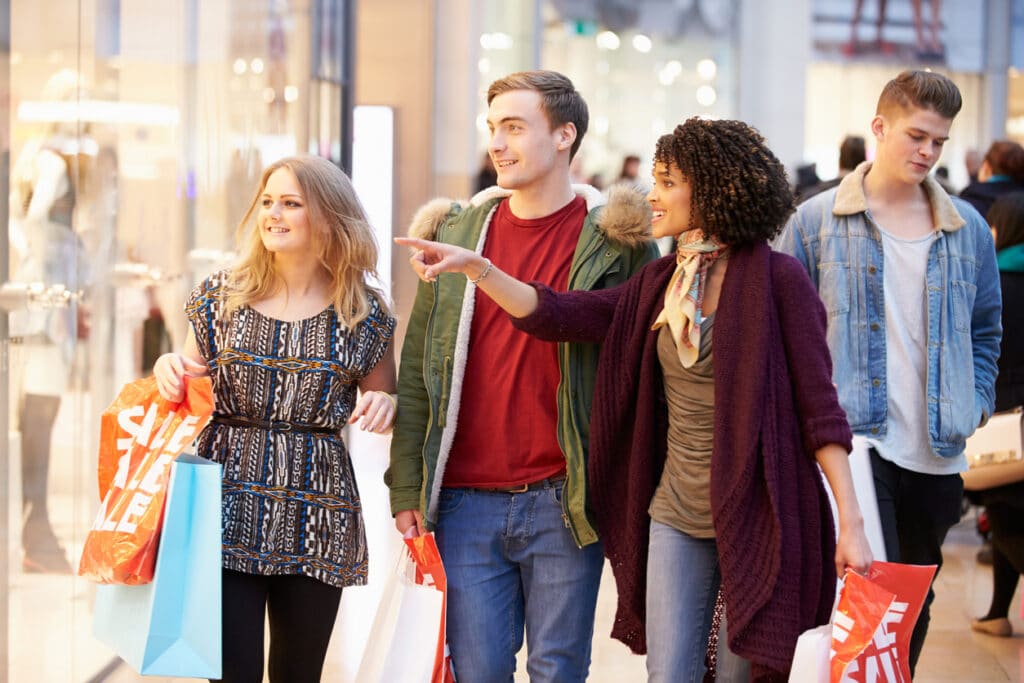 4. Sales & Marketing Strategy
The 4th section of your retail store business plan is where you outline your customer acquisition strategy. Try to answer the following questions:
What is your USP?
What marketing channels will you use (online or offline)?
Do the marketing channels aptly grab the attention of your target audience? For instance, young adults will most likely not pay attention to TV ads. Instead, use social media
How do you intend to track the success of your marketing strategy?
What is your CAC or customer acquisition cost?
What is your marketing budget?
What introductory promos and offers do you intend to provide for attracting new customers?
Let's expand a bit on a few questions below:
a) Marketing channels
A few marketing channels retail stores typically use are:
Email marketing
SMS marketing
Social media
Pay-per-click campaigns (e.g. Google Ads, Amazon Ads)
Partnerships (e.g. with companies to offer employees coupons, discounts, etc.)
Billboards
Radio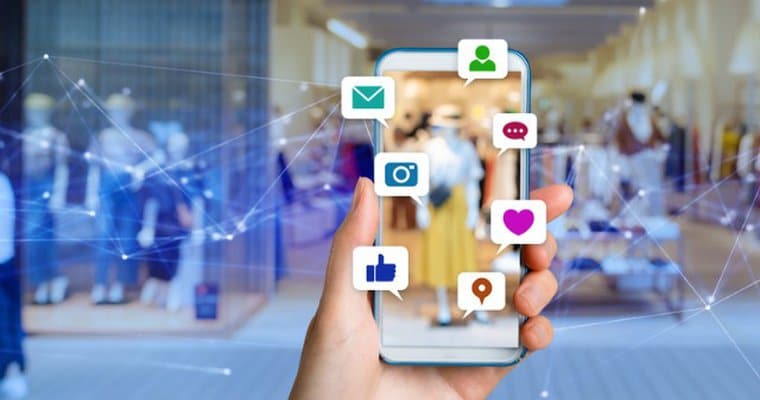 b) What is your unique selling proposition?
In other words, how do you differentiate yourself vs. competitors? This is very important as you might need to win customers from competitors.
A few examples of USPs are (with reference to retail bike store example):
Price: you may have cheaper prices than competitors
Specialization: you may be specializing in some specific product
Additional products: you sell additional accessories and safety gear that your competitors don't
Freebies: you may offer freebies like helmets or tail lights
Your USP will definitely depend on the products you are selling.
5. Management & Organizational Structure
You must address two things here:
The management team and their experience / track record
The organizational structure: what are the different teams and who reports to whom?
a) Management
Your store's management will vary depending on the business type and size. For instance, if you are opening a franchise store, you may have to give a lot more details compared to an independent store.
You may have co-founders and/or senior managers. You must explain their roles, too. Apart from that, you must also explain their industry experience and why they are suitable for those positions.
b) Organizational structure
Note that even if you have not already hired senior managers and other team members, you must include the details.
You must define their roles and the hierarchy of reporting. This will demonstrate to the potential lenders and investors the solid management plan you have in place to operate your business efficiently and successfully.
Create and attach an organizational chart for a visual understanding of your store's staff and their reporting lines.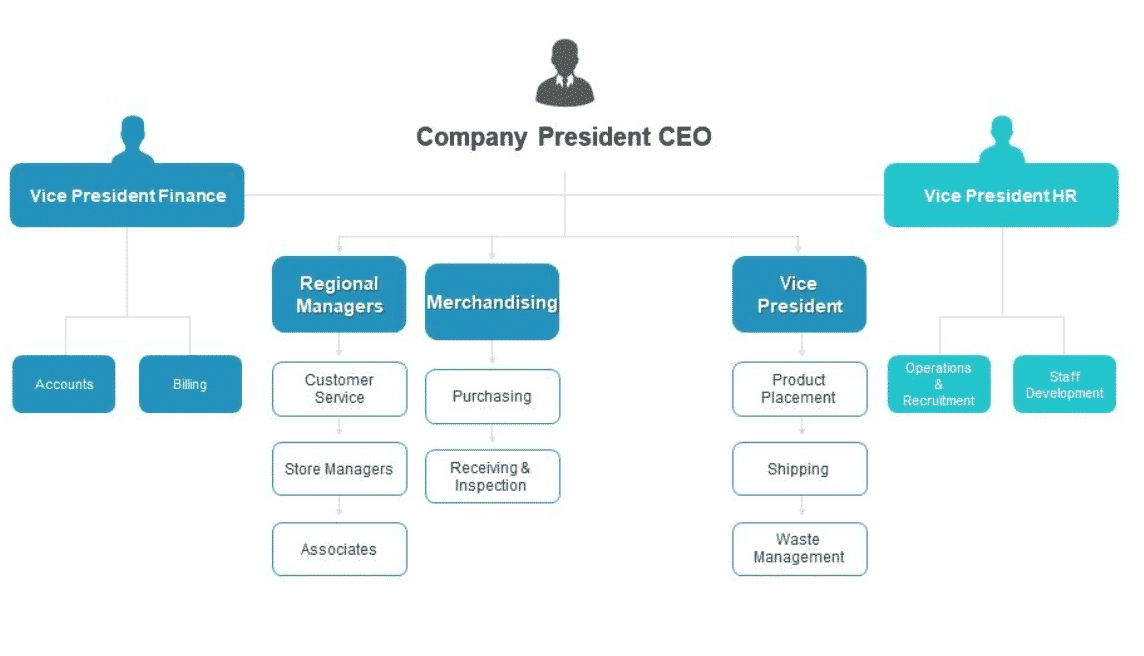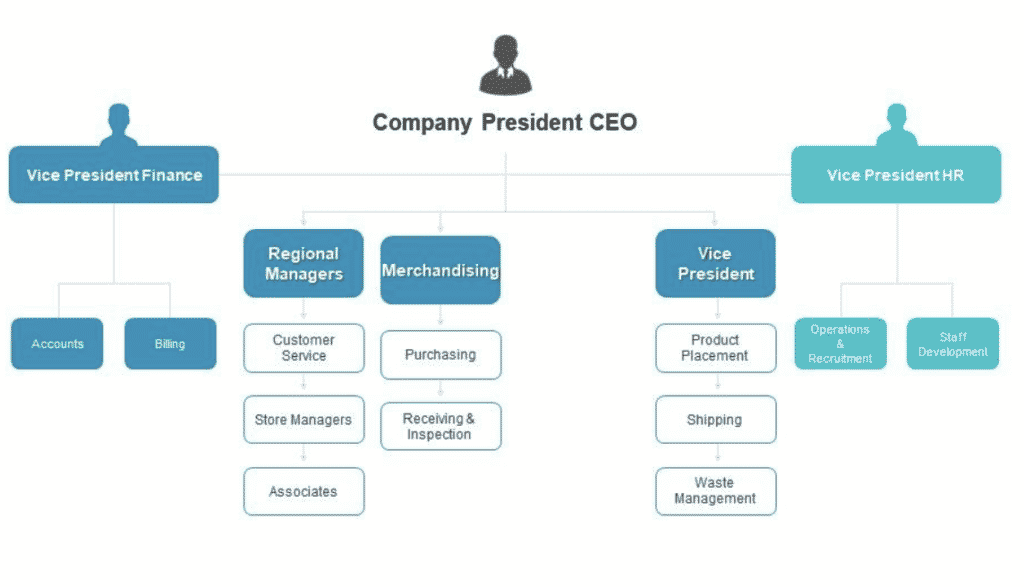 6. Financial Plan
The financial plan is perhaps, with the executive summary, the most important section of any retail store business plan.
Indeed, a solid financial plan tells lenders that your business is viable and can repay the loan you need from them. If you're looking to raise equity from private investors, a solid financial plan will prove them your retail store is an attractive investment.
There should be 3 sections to your financial plan section:
Your historical financials (only if you already operate the business and have financial accounts to show)
The startup costs of your project (if you plan to open a new retail store, renovate your store, etc.)
The 5-year financial projections
Historical Financials (if any)
In the scenario where you already have some historical financials (a few quarters or a few years), include them. A summary of your financial statements in the form of charts e.g. revenue, gross profit and net profit is enough, save the rest for the appendix.
If you don't have any, don't worry, most new businesses don't have any historical financials and that's ok. If so, jump to Startup Costs instead.
Startup Costs
Before we expand on 5-year financial projections in the following section, it's always best practice to start with listing the startup costs of your project. For a retail store, startup costs are all the expenses you incur before you open the space to your customers. These expenses typically are:
The lease deposit for the space you rent
The design and renovation of the existing facilities
The equipment and furniture
The total startup costs depend on a number of factors, such as the size of your store, the quality of the building (whether there is a lot or remodeling to do or not), the quality of the furniture, etc.
| Startup cost | Amount |
| --- | --- |
| Lease security deposit (or loan down payment) | $11,000 (rent) – $40,000 (buy) |
| Renovation & design | $0 – $100,000 |
| Upfront inventory | $25,000 – $75,000 |
| Permits and licenses | $1,500 |
| Equipment | $5,000 – $15,000 |
| Marketing and advertisement | $5,000 – $6,000 |
| Total | $47,500 – $237,500 |
Get a rock-solid business plan with the Retail store financial model
5-year financial plan already built

20+ charts for your business plan

Video tutorial 🎥

5,900+ downloads
Financial Projections
In addition to startup costs, you will now need to build a solid financial model over 5 years.
Your financial projections should be built using a spreadsheet (e.g. Excel or Google Sheets) and presented in the form of tables and charts in your business plan.
As usual, keep it concise here and save details (for example detailed financial statements, financial metrics, key assumptions used for the projections) for the appendix instead.
Your financial projections should answer at least the following questions:
How much revenue do you expect to generate over the next 5 years?
When do you expect to break even?
How much cash will you burn until you get there?
What's the impact of a change in pricing (say 5%) on your margins?
What is your average customer acquisition cost?
You should include here your 3 financial statements (income statement, balance sheet and cash flow statement). This means you must forecast:
The number of customers over time ;
Your expected revenue ;
Operating costs to run the business ;
Any other cash flow items (e.g. capex, debt repayment, etc.).
When projecting your revenue, make sure to sensitize pricing and the number of customers, sales as a small change in these assumptions will have a big impact on your revenues.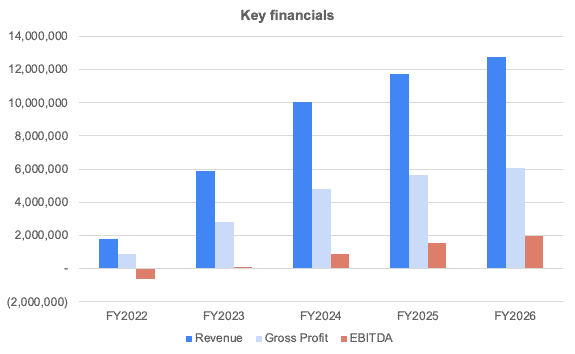 7. Use of Funds
This is the last section of your retail store business plan. Now that we have explained what your retail store sells and to whom, the industry, management and your marketing strategy, this section must answer the following questions:
How much funding do you need?
What financial instrument(s) do you need: is this equity or debt, or even a free-money public grant?
How long will this funding last?
Where else does the money come from? If you apply for a SBA loan for example, where does the other part of the investment come from (your own capital, private investors?)
If you raise debt:
If you raise equity
What percentage ownership are you selling as part of this funding round?
What is the corresponding valuation of your business?
Use of Funds
Any business plan should include a clear use of funds section. This is where you explain how the money will be spent.
Will you spend most of the loan / investment in paying your employees' salaries and the inventory? Or will it cover mostly the cost for the lease deposit and the renovation of the building?
Those are very important questions you should be able to answer in the blink of an eye. Don't worry, this should come straight from your financial projections. If you've built solid projections like in our retail store financial model template, you won't have any issues answering these questions.
For the use of funds, we recommend using a pie chart like the one we have in our financial model template where we outline the main expenses categories as shown below.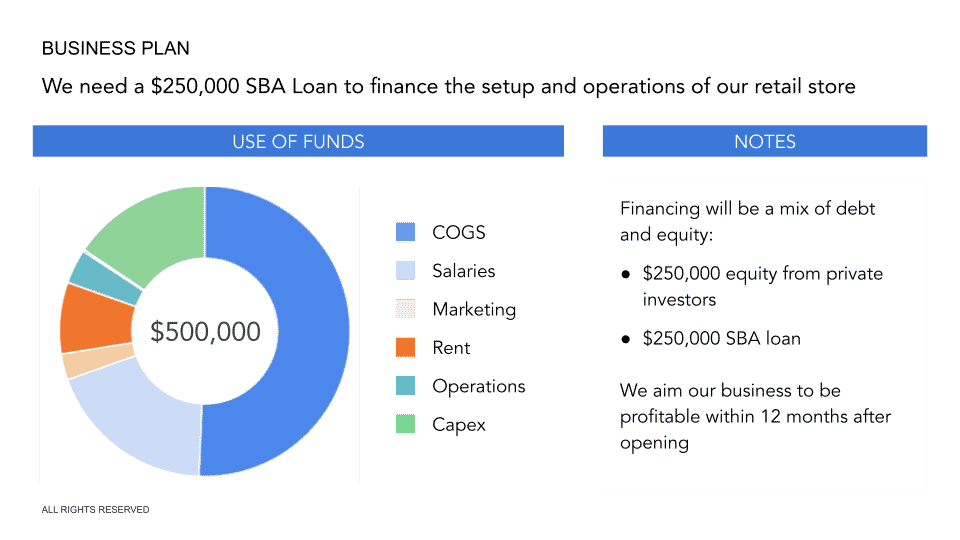 Get a rock-solid business plan with the Retail store financial model
5-year financial plan already built

20+ charts for your business plan

Video tutorial 🎥

5,900+ downloads