Opening a Gym Costs $93,000 to $159,000 on Average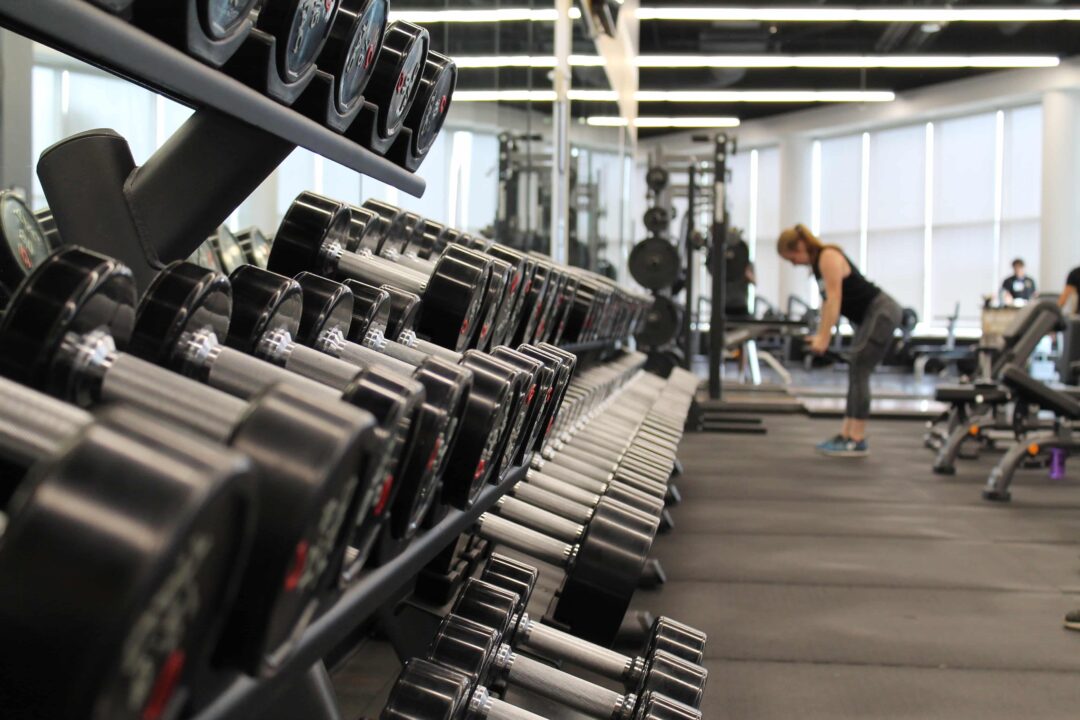 Are you looking to start your own gym and fitness club? As part of your business plan, make sure to budget for all the relevant costs to run fitness clubs, from rental expenses to marketing and salaries.
On average, it costs $93,000 – $159,000 to start a gym with 30 fitness machines (assuming you buy them instead of leasing). In addition, you should budget for $42,000 – $59,000 per month to run the business.
From the machines, equipment, the renovation and salaries, in this article we'll go through all the costs you can expect to start your own gym. Let's dive in!
For more information on gyms & fitness clubs, make sure to read our guides below:
How to Open a Gym or Fitness Club in 10 Steps?
How Much Does It Cost to Open a Gym?
8 Strategies to Increase your Gym Revenues
The Business Plan Template you Need for a Fitness Club
How Much Does It Cost to Start a Gym?
The average cost to start a fully-equipped fitness club in the US ranges between $200,000 and $1,000,000. The cost of starting a retail gym increases depending on the location, size, facility, and type of gym.
For example, it would cost you on average $93,000 to $159,000 to open a gym with 30 new machines. Here is a brief breakdown of the startup costs you can expect:
| Startup cost | Amount |
| --- | --- |
| Gym equipment costs | $90,000 – $150,000 * |
| Legal fees, Licenses & permits | $2,000 – $4,000 |
| Insurance | $1,500 – $5,000 |
| Total | $93,000 – $159,000 |
* assuming 30 machines at an average price of $3,000 to $5,000
Gym equipment costs
If you plan to launch a high-class gym, the equipment can cost anywhere $100,000 to $500,000. For smaller commercial gyms, the cost can be between $50,000 and $80,000.
Gym equipment can either be purchased, or most often, leased. For leasing, you'll have to pay a monthly fee to acquire the equipment over time, like a standard loan. Expect to pay anywhere from $60 to $100 per month per equipment to lease common gym machines like: treadmills, bikes, leg extension, etc.
If you decide to purchase instead, equipment typically ranges from $2,000 for standard equipment (e.g. mid-end price range bikes) to $8,000 for heavier, high-end machines.
Assuming you open a gym with 30 machines that you decide to purchase at an average price of $4,000 per machine, you'll be spending $120,000 in total for the equipment.
Gym licenses and permits costs
You can enroll in certification courses online or attend training at an accredited local college. Licenses and permits vary depending on the local authorities. Make sure to check about the licensing requirements in your state by visiting SBA's reference to state licenses and permits.
Legal fees
Opening up a fitness club comes with upfront legal costs, from drafting the rental agreement with the owner (if you aren't the owner of the building), the membership contracts, etc. Therefore, it is not unusual for co-working space startups to incur up anywhere from $2,000 to $4,000 in upfront legal fees.
Gym insurance costs
Fitness clubs need to have proper insurance in place before they do business. This includes a standard General Liability Insurance and a Professional Liability Insurance which shall protect you from property damage but also any medical costs that may arise if someone gets hurt in your premises.
Unsurprisingly, because of their business model, insurance premiums for gym and fitness clubs are relatively high vs. other businesses. Indeed, expect to pay anywhere from $1,500 to $5,000 a year for basic insurance policies.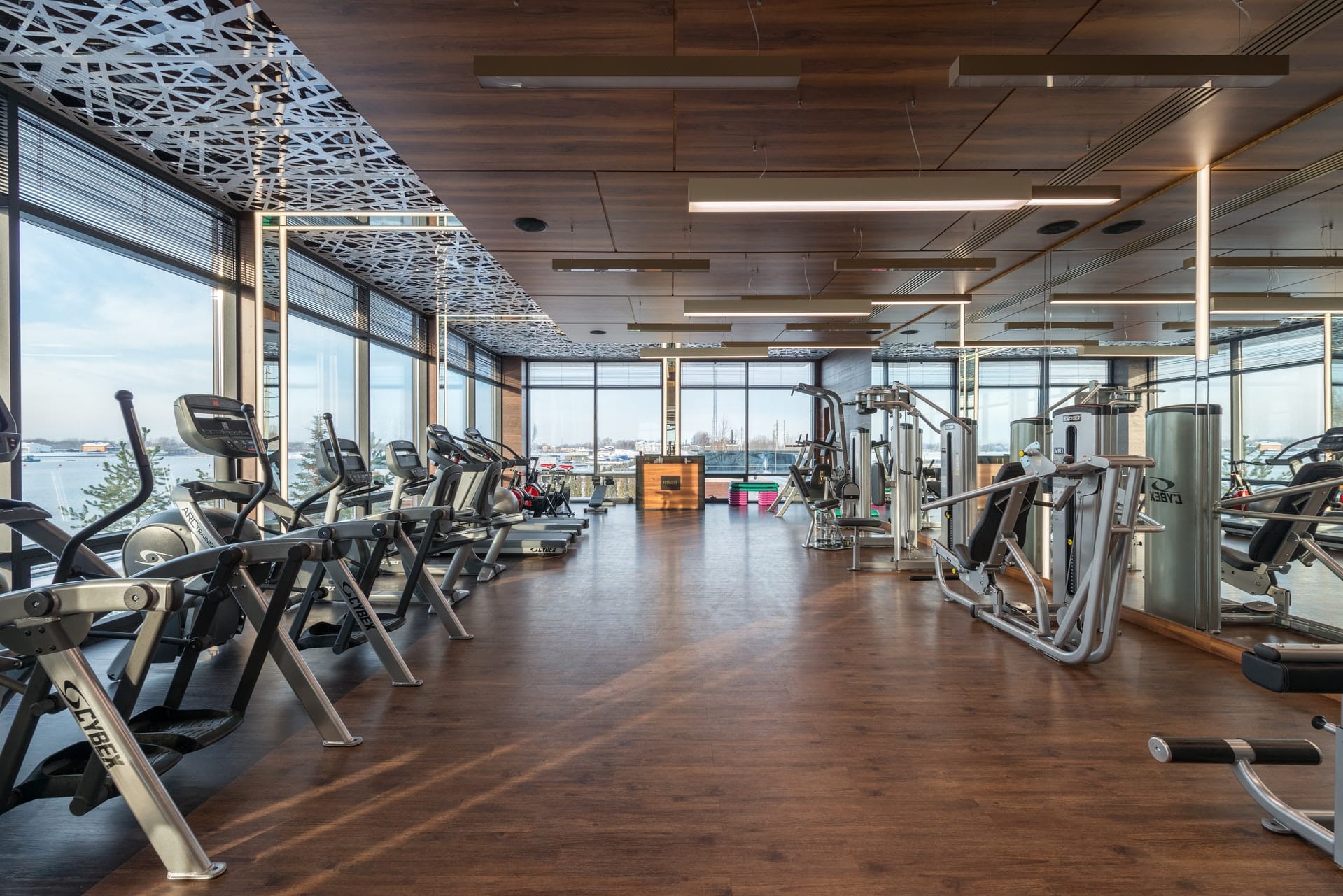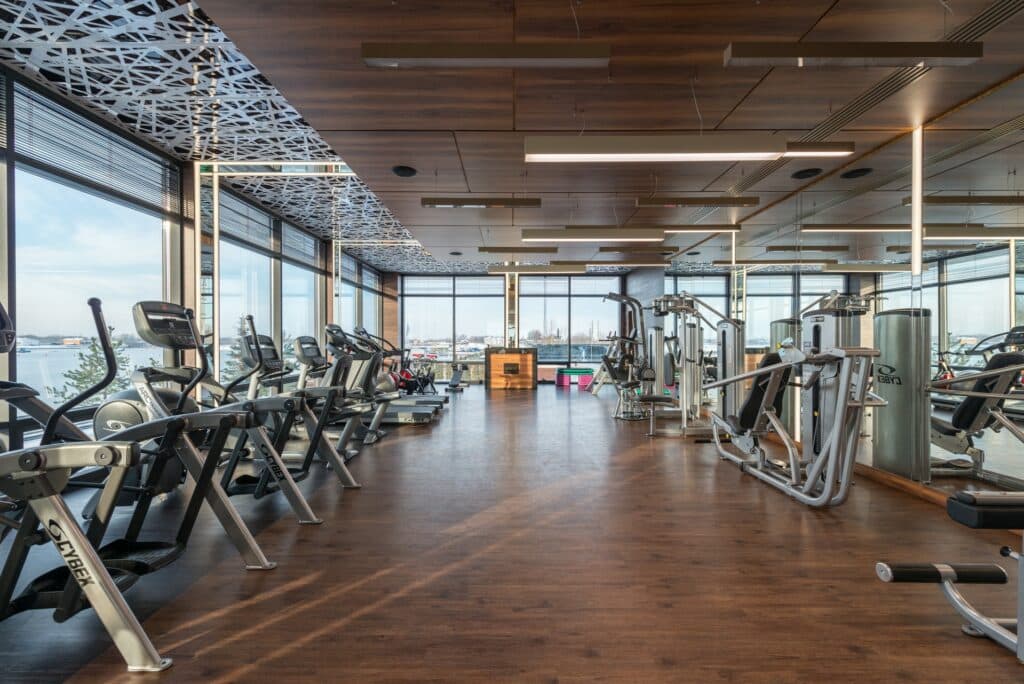 How Much Does it Cost to Run a Gym?
In addition to startup costs to launch your fitness club, there are a number of expenses you need to budget for to run the business. They depend on the size of your gym, whether you offer classes and/or personal training, and other factors.
On average, you would spend $42,000 to $59,000 for operating costs to run a gym with 12 employees (including 6 part-time trainers).
| Operating cost | Amount |
| --- | --- |
| Staff | $30,000 – $35,000 |
| Rent | $5,000 – $10,000 |
| Marketing | $1,000 – $4,000 |
| Utility, janitorial services | $5,000 – $7,000 |
| Bookkeeping, other | $1,000 – $3,000 |
| Total | $42,000 – $59,000 |
Gym staff costs
Unsurprisingly, monthly and hourly salaries are one of most important expenses you'll have to budget for to run a gym. From the trainers themselves (who are often paid with a mix of fixed salary and variable compensation), to the operations staff and receptionists, make sure you budget accordingly payroll expenses at the outset.
For example, you could need the following personnel to run a gym:
6 part-time trainers each earning $25,000 per year
3 receptionists earning $22,000 annual gross salary
1 VP operations earning $35,000 per year
1 part-time marketing manager (contractor) earning $20,000 per year
Owner salary of $50,000
All together, you would need to spend around $30,000 to $35,000 (including taxes & benefits) per month to pay for 12 staff salary costs.
Gym rental costs
If you don't own the building, you'll have to pay to rent the premises where you operate your gym.
Assuming you operate a 3,000 SF gym and you pay a $25 per SF rent, you'll be paying about $6,000 per month in rent alone.
Gym marketing costs
To maximise your gym revenue, you should invest in advertising and marketing. Typically, this includes online and offline marketing.
Typically, marketing will cost more in the first 6 to 12 months of operation. Indeed, as you're opening up the business, you'll need a significant budget to promote your fitness club before you can rely on organic growth (word-of-mouth).
Most often, online marketing for fitness clubs is a combination of paid ads (e.g. Google Ads, Facebook, Instagram) and influencers.
In addition to online marketing, offline marketing is also very effective as gyms are local businesses. Indeed, you can reach a large audience by advertising your gym on billboards for instance within a certain radius. In addition to billboards, you can create partnerships with company headquarters, coworking spaces, etc.
Utility bills & janitorial services
You will need to budget for utility bills (electricity & water) as well as janitorial services (e.g. cleaning). It goes without saying that ensuring cleanliness for your customers goes in hand with customer satisfaction and word-of-mouth.
Assuming you'd need to hire a third-party cleaning company every day for 4-5 hours, you could well look at $5,000 to $7,500 a month alone just for cleaning services.
Bookkeeping costs
Like all other businesses, coworking space business has to ensure proper bookkeeping. This means using a bookkeeping software (Quickbooks for example) as well as an accountant. Typically, you should expect to set aside $250 to $500 a month for bookkeeping.
Based on our own analysis, fitness clubs can reach profit margins of around 20% once they manage to reach full capacity, typically 12-24 months after opening.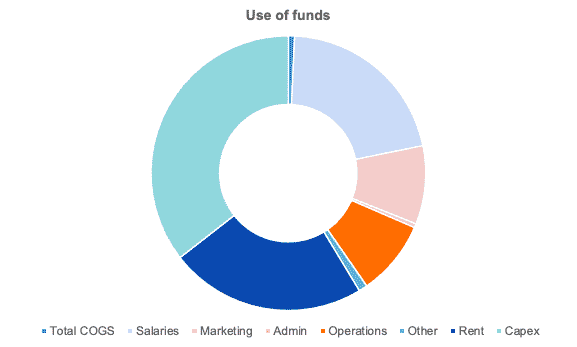 The expenses, expressed as a % of revenue, can be divided between:
Rent (20-30%) depending on the location and surface. Prime locations will likely spend 30% or more whilst tier 2 locations spend 20% or less
Salaries (25-35%). Salaries vary depending on the type of services you offer. For example, if you offer personal training sessions and group classes you'll likely have to hire additional trainers
Marketing (10-15%): online marketing (paid ads, social media) and

offline marketing strategies (e.g. partnerships, billboards, etc.)
Operations and other (10%): includes janitorial services, maintenance, etc.
Capex: these are capital investments incurred at the start of operations (e.g. refurbishment of the building, equipment and machines, etc.). Although significant, the amount varies a lot depending on the size of the gym and the quality of the machines.