Supercuts: Very Profitable Franchise Costing (Only) $222K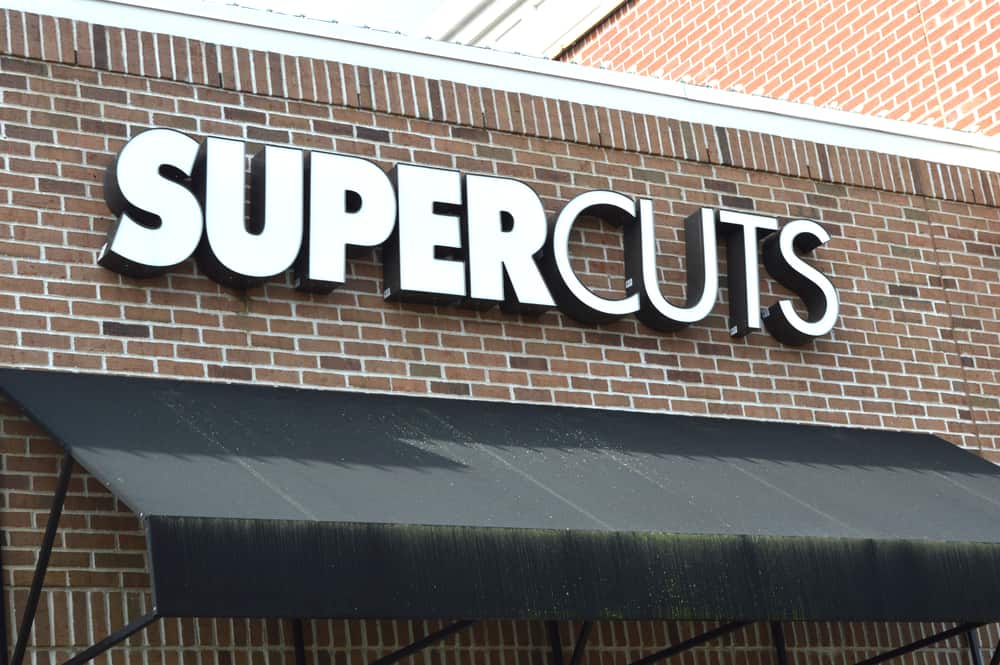 One of the leading hair salon franchises with more than 2,250 salons in the US alone, Supercuts is an obvious alternative if you're looking for to buy a solid franchise in the beauty industry.
But is this really a profitable business? How much would you need to invest as the franchisee to open a new location?
The good news is that, as per our analysis, Supercuts indeed is a great franchise investment: one salon makes $263,000 revenue per year on average, and yet it (only) costs $222,000 upfront.
Sounds interesting? In this article we're looking at Supercuts and its Franchise Disclosure Document to find out whether you should buy the franchise and why. Let's dive in!
Key stats
What is Supercuts?
Supercuts is an American franchise of hair salons headquartered in Minneapolis, Minnesota.
The chain was founded in 1975 by Geoffrey M. Rappaport and Frank E. Emmett in San Francisco.
Supercuts franchises offer a range of hair services, including men's haircuts, women's haircuts, kids' haircuts, color services, waxing and professional haircare products.
Its franchising journey began in 1976 and it now has 2,364 locations globally, with 2,252 franchises in the US. It is a subsidiary of Regis Corporation LLC, along with brands such as Roosters, Cost Cutters and SmartStyle.
Supercuts franchises pros and cons
The Pros:
Quality pre-opening training: Supercuts provides its franchisees with detailed training modules to equip them with the basics of the business and how to operate a successful salon. Franchisees are trained in business management, customer service and by recruiting the best managers and stylists.
Third-party financing: The brand offers its franchisees financing through third-party lenders for the franchise fee, startup costs, equipment, inventory and payroll.
Site selection and construction: The franchisor helps franchisees identify the best salon location concerning traffic and population demographics. In addition, it provides them assistance with design layouts, construction, maintenance, equipment acquisition and lease negotiation.
Multiple revenue channels: The brand provides franchisees with a variety of income streams to improve their bottom lines. This is through extended salon services and hair care product sales.
Extensive operational support: Supercuts offers its franchisees professional corporate support and ongoing mentorship to run their salons effectively. Franchisees get a proven business system, periodic franchise reviews, valuable growth strategies and timely procedural and service updates.
Solid marketing strategies: The brand offers its franchisees comprehensive marketing guidance and resources to help them attract and retain large customer traffic. Franchisees get cutting-edge digital and social media marketing techniques, traditional advertising, web development and personalized local salon marketing tools.
Customer convenience: The brand is known for its quick, innovative 20-minute haircuts for walk-in and appointment customers which makes them stand out from the competition.
The cons:
No exclusive territory protection: The brand does not allow franchisees the right to operate in a protected area. Franchisees may face rivalry from channels and affiliate brands granted or controlled by the parent company.
No absentee ownership: The franchise does not present a passive investment opportunity. Franchisees must be fully involved in the day-to-day operations of their salons.
Not a home-based business: A Supercuts franchise cannot be operated from home or a mobile unit. It requires franchisees to have an office space, retail facility, or warehouse to operate from.
Competition from other leading hair salon franchises like Great Clips & Fantastic Sam's.
How much does a Supercuts franchise cost?
You would need to invest around $222,000 to open a new Supercuts franchised salon on average. Note that Supercuts is a rather affordable franchise, indeed this amount is on the lower end compared to other salon franchises ($450,000 on average as per our own benchmarks).
Also note that the investment presented here is an average. It may vary depending on factors like the salon's location, size, etc. According to the latest Franchise Disclosure Document, the investment to open a Supercuts franchised salon ranges between $156,000 and $289,000.
Supercuts franchise startup costs
The investment covers all the startup costs you may need to start a hair salon. You must need to pay an initial franchise fee of $20,000 to the franchisor. In addition to this franchise fee, the investment also covers:
Formation Costs: franchise orientation training, hairstylists academy (HSA) training fees, leasehold improvements, equipment, furniture, computer system, POS system, security deposit, construction and design costs, professional fees, etc.
Initial Marketing: grand opening advertising expenses
Operating Costs: opening inventory, first month's rent, and working capital for the first 3 months, etc.
What's the turnover of a Supercuts salon?
A Supercuts franchise generates $263,000 in revenue per year on average.
This is the annual median sales of 1,938 franchised salons operating from March 2019 to February 2020, as disclosed in the FDD. Note that we used pre-pandemic revenue data as a significant number of salons were closed or under restriction due to COVID restrictions.
Since there are no updated numbers available yet, we used 2019 revenue numbers as we consider there are closer to what 2022 and 2022 revenue would be (vs. 2020 and 2021 that are exceptional years due to the pandemic).
In the 2020 fiscal year, the top third of the Supercuts salon made $409,000 in revenue whereas the lower third made around $167,000.
When it comes to revenue per sq. ft., an average Supercuts franchised salon makes $251 revenue per square foot.
How profitable is a Supercuts franchise?
We estimate that a Supercuts salon earns about $71,000 in profits per year. That's a 27% EBITDA margin.
This profit margin is on the lower end compared to similar franchises. (~30% industry average).
Note that Supercuts does not provide information regarding costs other than rent (12% sales), royalty (6%), and marketing fees (2%) for its franchises. In addition, you may need to pay additional costs for local marketing. So, we used the industry average to compute the EBITDA margin.
Also, please consider that the actual EBITDA from your business operation may differ depending on factors like your location, market size, market demand, salon size, etc.
Is Supercuts a good franchise investment?
So should you buy a Supercuts franchise and get into the hair salon franchise business? Well, if you're looking for a solid hair salon franchise, we think Supercuts is indeed a great option. Let us explain:
Supercuts has a payback of 5 to 6 years, which is better than the average salon franchise (8 years on average). This means that, on average, you would repay creditors (as in, banks) and investors (including yourself) within 5 to 6 years using the profits generated by the salon itself.
To estimate this number, we simply used the average revenue per year, to which we applied a 15% net profit margin. Then, we simply compared the initial investment of $222,000 to the net profits.
Therefore, from that perspective we can safely say that Supercuts is a great franchise investment as you would be able to quickly reimburse the upfront investment and make profits.
Yet, keep in mind this is based on the average performance of Supercuts franchises as disclosed in the Franchise Disclosure Document. There is no guarantee your franchise will perform as well.
Disclaimer: This content has been made for informational and educational purposes only. We do not make any representation or warranties with respect to the accuracy, applicability, fitness, or completeness of the information presented in the article. You should not construe any such information or other material as legal, tax, investment, financial, or other professional advice. Nothing contained in this article constitutes a solicitation, recommendation, endorsement, advertisement, or offer to buy or sell any franchises, securities, or other financial instruments in this or in any other jurisdiction in which such solicitation or offer would be unlawful under the franchise and/or securities laws of such jurisdiction.
All content in this article is information of a general nature and does not address the detailed circumstances of any particular individual or entity. Nothing in the article constitutes professional and/or financial and/or legal advice, nor does any information in the article constitute a comprehensive or complete statement of the matters discussed or the law relating thereto. You alone assume the sole responsibility of evaluating the merits and risks associated with the use of any information or other content in this article before making any decisions based on such information or other content.