Every business needs a financial model. Whether you want to understand what's your breakeven, your valuation or create a financial model for your auto repair business plan, you've come the right way.
In this article we'll explain you how to create powerful and accurate financial projections for an auto repair business.
For more information on auto repair and body shops, make sure to read our guides below:
How To Open an Auto Repair Shop: Complete Guide
How Much Does It Cost To Open An Auto Repair Shop?
8 Strategies To Increase Auto Repair Shops Sales & Profits
How Profitable Is an Auto Repair Shop?
How to Write an Auto Repair Business Plan: Complete Guide
1. Forecast customers
The first thing you'll need to do is to forecast the number of customers (or cars) you service per month. Before thinking about months, it's easier to think in terms of days: how many cars do you think you can realistically service per day the first month, the second, and a year from now?
Then, simply multiply the number by the number of openings days (30 if you open 7/7) to calculate the number of customers.
For example, this is how could look like your customers over the next five years. The number of cars serviced per day increase from ~11 the first year to ~40 in 2025 and stay flat thereafter (this is your maximum capacity)
2. Forecast revenue
Now that we have the number of customers, we can calculate revenue.
Yet, before we do so, we must break down the number of customers into the different car repair services you may offer. Indeed, you might focus more on scheduled maintenance vs. full-on body repair services. Both have very different unit economics (prices and profit margins) you need to forecast accurately. Let's see now how.
First, break down the services into a percentage of your total customers. For example, 40% of the repairs are scheduled maintenance, another 30% wheel balancing, 20% engine tune-up and the remaining are body repair services.
That way, you can now multiply the number of customers for each service by their respective price.
Now you can obtain your revenue projections broken down by auto repair service type.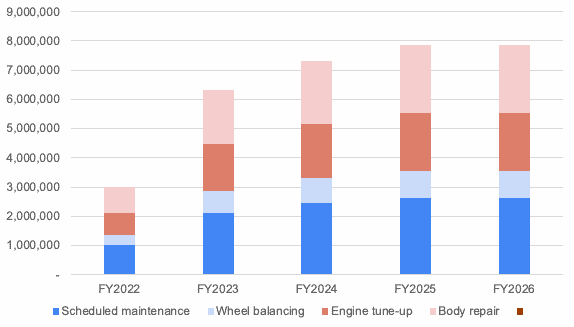 3. Forecast expenses
In addition to the one-off startup costs discussed here, you must also consider the total recurring cost of running an auto repair shop. Those expenses include:
Salaries
According to indeed.com, mechanics in New York earn a flat hourly rate of $29.07. This represents approximately $40,000 to $45,000 gross salary a year.
In addition to mechanics, depending on the size of the auto repair shop, you might have to hire receptionists as well as a supply/operations manager responsible for sourcing the parts if this isn't something you plan to do yourself.
Rent
Unless you own the space, you must pay the rent for the shop. The rental price will vary significantly based on the location and size of the shop.
Commercial rental prices vary anywhere from $5 up to $60 per SF per year for the priciest locations. Assuming $20 SF per year and a 5,000 SF auto repair shop, this represents a $10,000 monthly rent.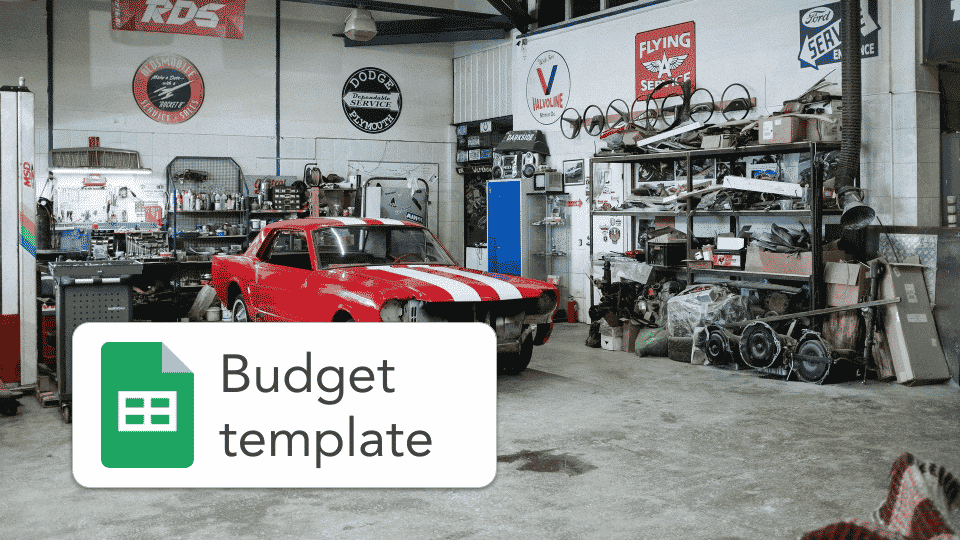 Download the Auto Repair Shop financial model template
Lender & investor-friendly

Easy-to-use Excel template

CPA-developed financials

30+ charts and metrics
Advertising Costs
You may be the most professional mechanic, but you may not attract customers until you consider proper advertising and marketing. The advertising cost will differ based on target locations and the medium used.
Auto Repair shops are local businesses, so it will mostly be offline marketing expenses (vs. online marketing) which can include billboards, posters, partnerships with companies, radio ads, etc.
Utility Bills
Electricity and water are essential in any car repair shop. You need to budget for the cost of electricity and water to stay connected.
Insurance
Auto repair shops, due to the nature of their business, must get a number of insurance policies before they do business. Especially they must get:
Garage Liability insurance protects you from damages caused to a customers or an employee in your garage when you are found guilty
Garagekeepers Legal Liability insurance protects you from damages caused to a customer's vehicle while it's in your custody
Bookkeeping fees
In addition to an accountant for the quarterly and annual reports, you can opt for an accounting software like Quickbooks which can cost anywhere between $12.50 a month to $90 a month depending on the plan you are selecting.
For example, this is what the breakdown of expenses could look like: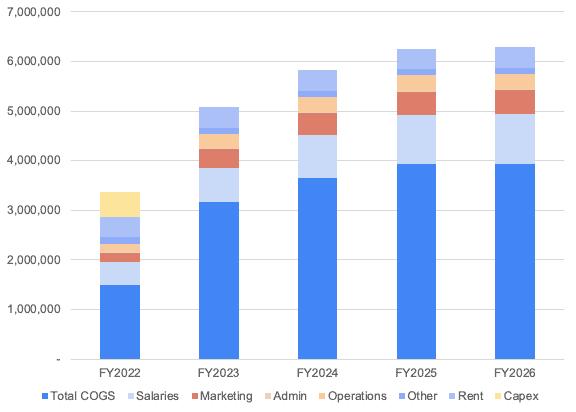 4. Build your P&L And Cash flow
Once we have forecasted revenues and expenses, we can easily build the profit-and-loss (P&L) from revenues down to net profit. This will help you to visualise key financial metrics such as Gross Profit or EBITDA margin as shown below: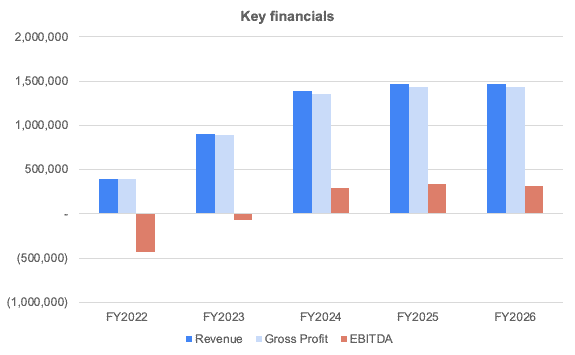 The cash flow statement, in comparison, needs to include all cash items from the P&L and other cash movements such as capital investments (also referred as "Capex"), fundraising, debt, etc.
Cash flow is vital as it will help you understand how much funding you should get, either from investors or the bank (SBA loan for example) to start and run your own auto repair shop.
In this chart below, we're showing you an example of a typical cost structure an auto repair business would incur. Unsurprisingly, the costs to source the parts (COGS), salaries and rent represent ~80% of total expenses.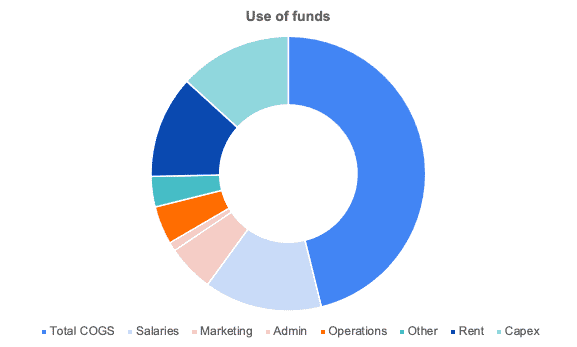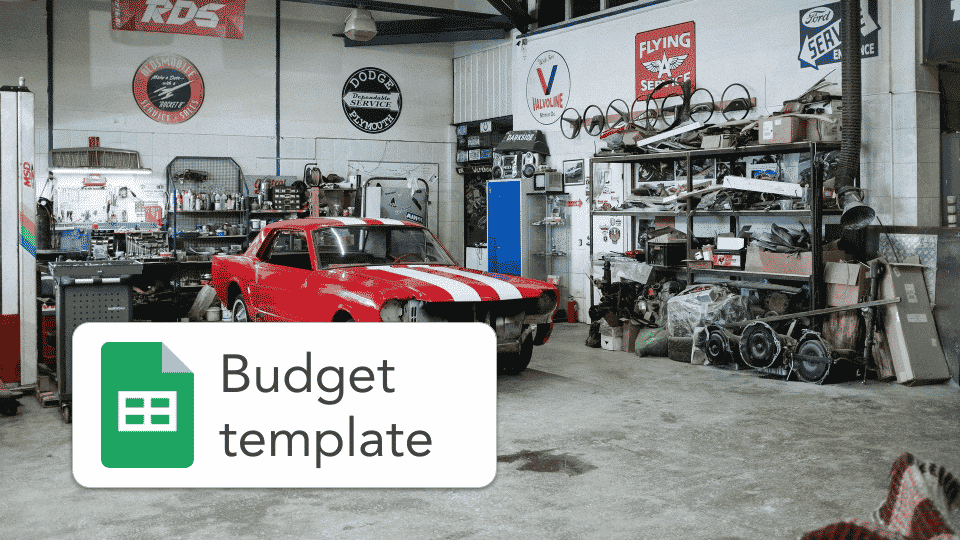 Download the Auto Repair Shop financial model template
Lender & investor-friendly

Easy-to-use Excel template

CPA-developed financials

30+ charts and metrics