SmartStyle Franchises Sales, Costs & Profits (2023)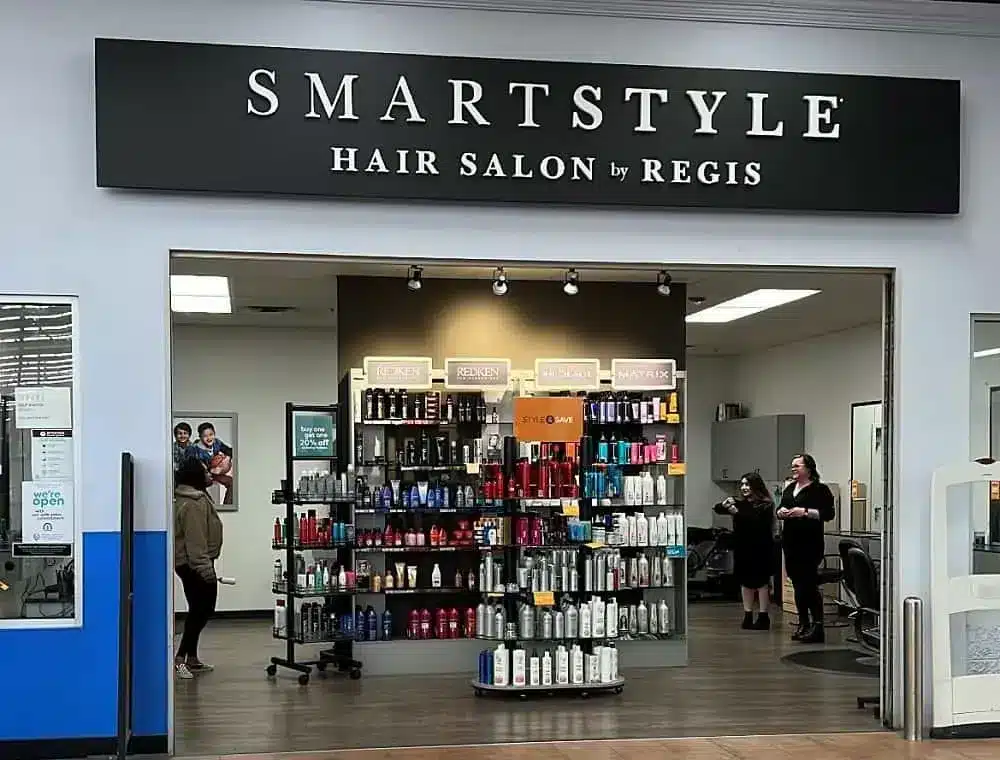 With 1,610 hair salons globally, of which the vast majority (1,477) are US franchised-owned, SmartStyle is undeniably one of the leading hair salon franchise with Great Clips and Sport Clips.
Even though franchising with one of the market leader is always a plus, it shouldn't be your most important considerations. Among all your decision factors, you should pay a lot of attention on financials.
In other words: how profitable is a SmartStyle franchise? Is it a good franchise investment?
The good news is that SmartStyle is a very affordable franchise ($221,000 investment). But what about revenue and profits? With a $153,000 average turnover per year and a 23% EBITDA margin, the answer isn't as obvious as you might think.
In this article we are analysing SmartStyle and its Franchise Disclosure Document to find out how much it really costs, how profitable is is and whether you should invest in it. Let's dive in!
Key stats
| | |
| --- | --- |
| Franchise fee | $20,000 |
| Royalty fee | 6.0% |
| Marketing fee | 2.0% |
| Investment (mid-point) | $221,000 |
| Revenue per unit | $153,000 |
| Revenue per sq. ft. | [franchise_value_revenue_per_sq_ft] |
| Sales to investment ratio | 0.7x |
| Payback period* | [franchise_value_investment_payback] |
| Minimum net worth | $1,000,000 |
| Minimum liquid capital | $150,000 |
* assuming 15% net profit margin
What is SmartStyle?
SmartStyle is a chain of professional hair salons located at convenient Walmart stores across the US, Canada and Puerto Rico.
Headquartered in Minnesota, the beauty brand provides a welcoming experience and a wide range of services, including women's haircuts, men's haircuts, perms, kid's haircuts, styling, waxing and color services.
Besides this it offers complimentary services such as scalp massage and premium hair care products.
Founded in 1996, the hair salon is proudly owned and managed by Regis Corporation and has been franchising since 2016.
Today, SmartStyle operates in over 1600 locations worldwide, with approximately 1400 successful studios franchised in the US.
SmartStyle franchise pros and cons
Pros
Multiple hours of classroom training: the support team shares their experience via 24 hours of classroom training to help franchisees understand crucial franchise operations.
Comprehensive business training: extensive business training covers stylist education, site approval, lease negotiation, professional marketing, promotion and advertising and other programs designed to help franchisees build a successful business.
Growth potential: the never-ending demand for professional hair care services makes this an attractive franchise opportunity relevant to every community and economic climate.
Recurring revenue model: back to back hair care services attract consistent, guaranteed income.
A tech-resistant business concept: professional hair care resists technological needs or outsourcing because every treatment must be done in person, from a physical location.
Financial assistance: SmartStyle has relationships with third-party funding sources to help franchise owners cater to equipment, startup costs, accounts receivable, trade fixtures and franchise fees.
Exclusive territory protection: exclusive territory rights to operate a franchise in a designated location without competition from other SmartStyle studios.
Convenient locations: franchises are strategically located in Walmart stores to drive traffic and increase revenue potential.
No mandatory experience needed: franchisees don't need a hair care background to own a SmartStyle franchise. Business owners can rely on the corporate team to recruit, train and build a dependable staff to handle everyday operations.
Cons
No absentee ownership: franchisees must be involved in everyday operations.
Not a part-time business: SmartStyle doesn't provide part-time investment opportunities.
Can't operate from home/as a mobile unit: the franchises must operate from physical stores such as offices, warehouses and retail facilities.
Competition: Great Clips, Sport Clips, Phenix Salon Suites & Sola Salon.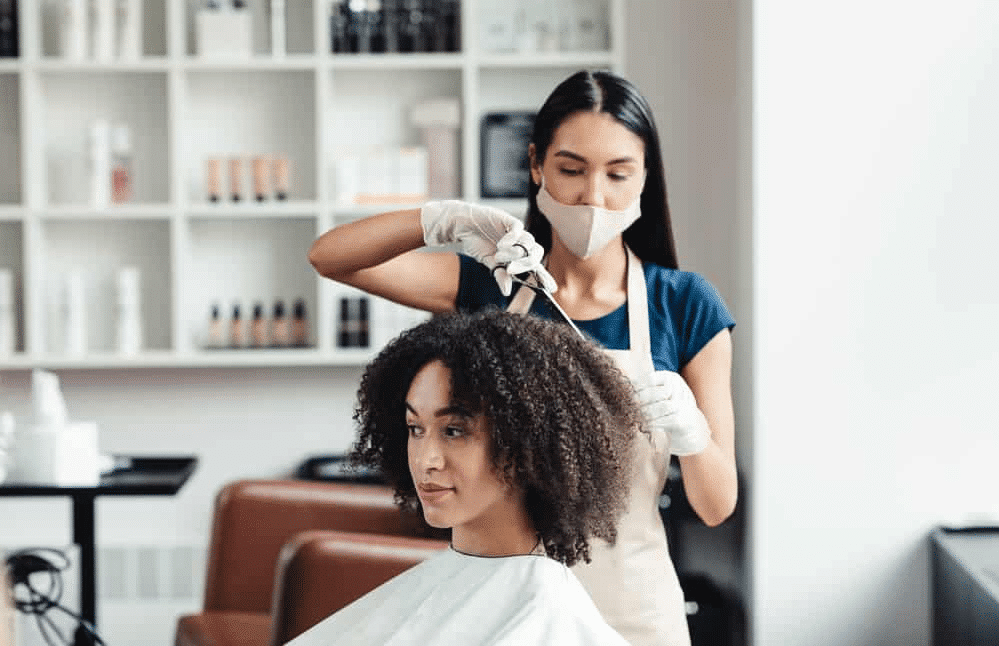 How much does a SmartStyle franchise cost?
On average, you would need to invest around $221,000 to open a SmartStyle franchised salon.
This amount is on the lower end compared to other salon franchises as per our benchmarks ($450,000).
The investment amount is an average. It depends on factors like the salon's location, size, etc. Indeed, the total investment may vary depending on those factors. According to the latest FDD, the investment ranges between $156,000 and $286,000.
SmartStyle Startup costs
The investment covers all the startup costs you may need to start a hair salon. You must need to pay an initial franchise fee of $20,000 to the franchisor. In addition to this franchise fee, the investment also covers:
Formation Costs: initial training, leasehold improvements, equipment, furniture, computer system, POS system, security deposit, construction and design costs, professional fees, etc.
Initial Marketing: grand opening advertising
Operating Costs: opening inventory, rent, working capital for the first 3 months, etc.
| Type of Expenditure | Low | High |
| --- | --- | --- |
| Initial Franchise Fee | $20,000 | $20,000 |
| Formation Costs | $104,966 | $210,458 |
| Initial Marketing | $5,000 | $5,000 |
| Operating Costs | $26,000 | $50,600 |
| Total | $155,966 | $286,058 |
Source: Franchise Disclosure Document 2022
How much revenues does a SmartStyle salon make?
A SmartStyle salon generates $153,000 in revenue per year on average.
This is the annual median sales of 1,108 franchised salons operating from July 2020 to June 2021 as disclosed in the FDD. Indeed, a significant number of salons were closed or operating at lower capacity throughout 2020 and 2021 due to COVID restrictions.
Of course, revenues varies between high and low-performing salons. For example, in 2021 the top third of SmartStyle franchised salons made $234,000 in revenues on average, whereas the lower third made around $82,000 instead.
When it comes to revenue per square foot, a SmartStyle franchised salon makes $186 revenue per square foot per year on average, slightly lower than salon franchises ($270).
How profitable is a SmartStyle franchise?
We estimate that a SmartStyle salon makes about $35,000 in profits per year. That's a 23% profit margin (EBITDA margin), in line with salon franchises (25% on average).
Note that, like most franchises, SmartStyle does not disclose EBITDA for its franchised-owned nor company-owned salons. They only provide cost data for rent (16% sales), royalty (6%) and marketing fee (2%). Moreover, you may need to pay additional costs for local marketing.
Instead, we had to make assumptions for other costs like staff, COGS and other operating costs as shown in the table below.
| Profit and loss | Amount | % revenue | Source |
| --- | --- | --- | --- |
| Revenue | $153,240 | 100% | as per FDD |
| COGS | $(4,597) | 3% | industry average |
| Staff | $(61,296) | 40% | industry average |
| Rent | $(24,518) | 16% | as per FDD |
| Royalties | $(9,194) | 6% | as per FDD |
| Marketing* | $(7,662) | 5% | industry average |
| Other operating costs | $(10,727) | 7% | industry average |
| EBITDA | $35,245 | 23% | |
*including marketing fee
Source: Franchise Disclosure Document 2022
Should you buy a SmartStyle franchise?
SmartStyle may be a profitable and affordable franchise, it's not necessarily the best investment either. Indeed, if we compare the initial investment of $221,000 vs. the future profits (assuming 15% of revenues), we found that SmartStyle has a 10 years payback on average.
Whilst not necessarily bad, it's not the best payback for a salon franchise (7 to 8 years on average). Think about it: it would take you 10 years on average to repay creditors (banks) and investors (including yourself) who initially invested in your SmartStyle franchise.
Yet note that this payback is calculated based on the average revenue performance of franchises as disclosed in the FDD ($153,000 revenue per year). If we were to calculate payback using the top 1/3 franchises, we would find it's a more profitable investment instead (6 years payback).
Disclaimer
Disclaimer: This content has been made for informational and educational purposes only. We do not make any representation or warranties with respect to the accuracy, applicability, fitness, or completeness of the information presented in the article. You should not construe any such information or other material as legal, tax, investment, financial, or other professional advice. Nothing contained in this article constitutes a solicitation, recommendation, endorsement, advertisement, or offer to buy or sell any franchises, securities, or other financial instruments in this or in any other jurisdiction in which such solicitation or offer would be unlawful under the franchise and/or securities laws of such jurisdiction.
All content in this article is information of a general nature and does not address the detailed circumstances of any particular individual or entity. Nothing in the article constitutes professional and/or financial and/or legal advice, nor does any information in the article constitute a comprehensive or complete statement of the matters discussed or the law relating thereto. You alone assume the sole responsibility of evaluating the merits and risks associated with the use of any information or other content in this article before making any decisions based on such information or other content.