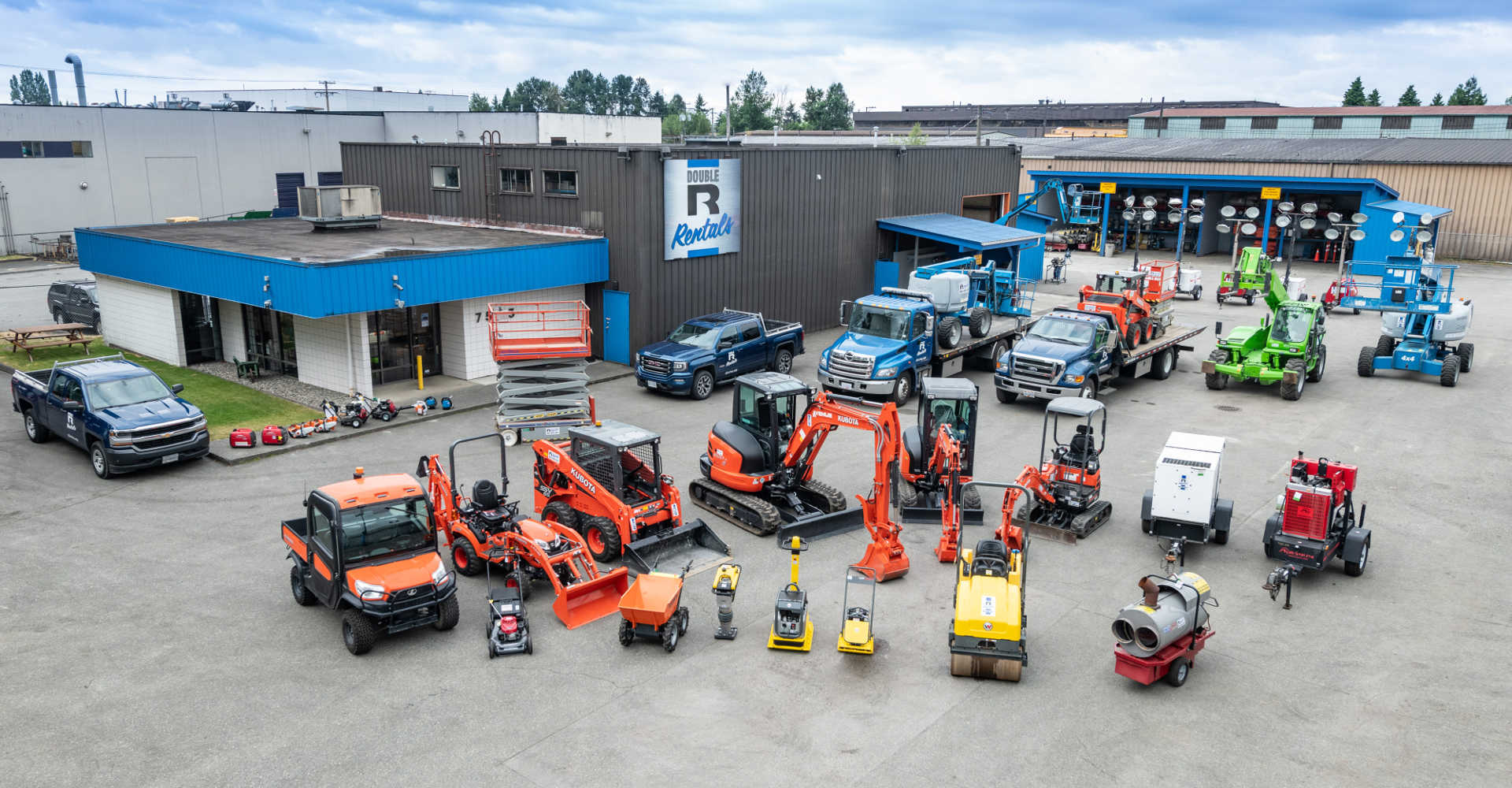 Whether you're looking to raise funding from private investors or to get a loan from a bank (like a SBA loan) for your equipment rental business, you will need to prepare a solid business plan.
In this article we go through, step-by-step, all the different sections you need in your business plan for an equipment rental company. Use this template to create a complete, clear and solid business plan that get you funded.
1. Executive Summary
The executive summary of a business plan gives a sneak peek of the information about your business plan to lenders and/or investors.
Though the executive summary is the first and the most important section, it should normally be the last section you write because it will have the summary of different sections included in the entire plan.
Why do you need a business plan?
The purpose of a business plan is to secure funding through one of the following channels:
Obtain bank financing or secure a loan from other lenders (such as a SBA loan)
Obtain private investments from investment funds, angel investors, etc.
Obtain a public or a private grant
How to write an executive summary for an equipment rental business?
The business plan of your equipment rental company must start with a high-level overview of every section: the executive summary.
The overview must be small, attention-grabbing, and focus on the concept, problems, solutions, target audience, financial targets, etc. Ideally, the executive summary must not exceed 1-2 pages.
The executive summary usually consists of 5 major sections:
Business overview: provide here details on your business e.g. what type of equipment or vehicles will you rent and to whom, where your store is located, your strengths, weaknesses, opportunities and threats (SWOT), etc.
Market analysis: provide a brief of your market understanding and provide a summary of the equipment rental industry trends, who are your competitors and your target audience, etc.
People: provide a summary of the key people involved. Provide a brief of their experience in the equipment rental industry. Also include here a chart of the different teams and their reporting lines.
Financial plan: how much profit and revenue do you expect in the next 5 years? When will you reach the break-even point and start making profits? Make sure to include here a simple chart with your financial projections (revenue, gross profit, net profit, cash flow)
Funding ask: what loan/investment/grant are you seeking? How much do you need? How long will this last? How do you intend to spend the money?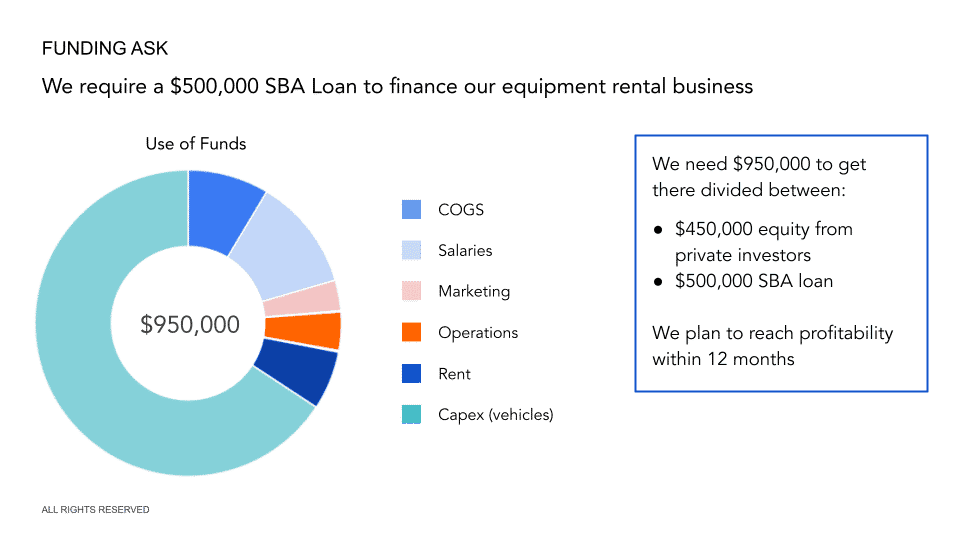 2. Equipment Rental Business Overview
This section should include the company description, and the following details should be covered for an equipment rental company:
The equipment/vehicles you will rent to your customers
The industry / target audience you are focusing on
The prices for the different vehicles
The legal structure of your company
Here are the important subsections of the business overview that you must include:
History of the project & mission
Start with a brief description of why you want to start the equipment rental company. The prime focus here should be:
Why do you decided to create this business today
Your business' mission
For example, explain that there are certain customer needs that your competitors are not able to fulfil today, and your business would offer such solutions. This might been what gave you the idea to start your own equipment rental business.
You also need to write a mission and vision statement. A company's business goals and strategy are all outlined in the mission statement.
Here, you can maybe explain that your rental business's mission statement and vision is to deliver high-quality construction equipment and vehicles for business customers that cannot afford such expensive machinery, and only need them periodically.
a) Business model
You should research the different business models available to you before launching a new venture. Try to respond to these questions:
Would you operate an established franchise rather than starting your own equipment rental business?
Will you focus on renting equipment to businesses, or will you instead serve individuals?
Do you plan to rent out equipment on a temporary or permanent basis?
Will you work with numerous brands or just one to rent their machinery, vehicles, or equipment?
b) Products
Your equipment rental company would offer equipment/vehicles for rent. Explain clearly what type of equipment and vehicles you would offer.
The investors or lenders reading your business plan should get here a clear idea about the equipments, tools or vehicles you offer. For construction equipment and vehicles, this could be for example: bulldozers, forklifts, excavators, etc.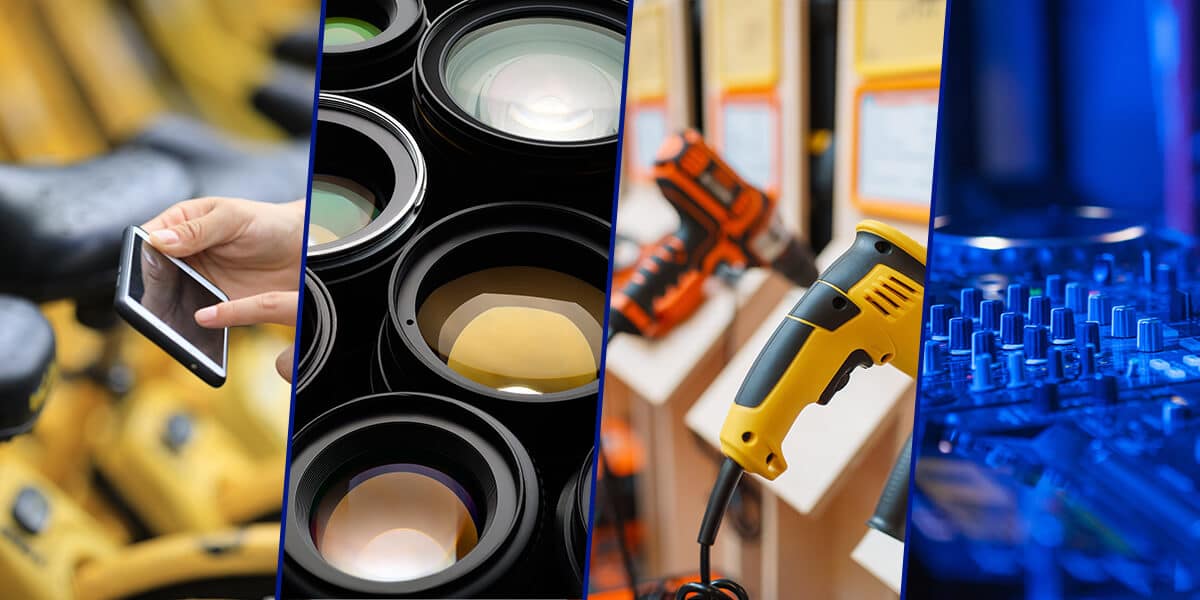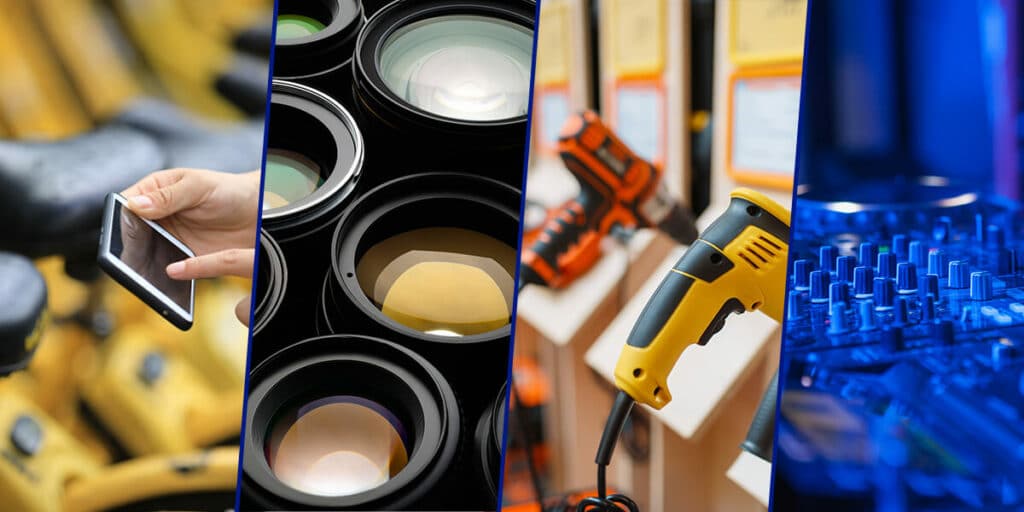 c) Pricing strategy
You should include a price list in this section. You don't have to go into a lot of details here, use price ranges instead. For instance, the rent for an excavator for the day could range from $400 to $600.
In addition to the daily rate, make sure to include monthly (or longer term rental rates) too.
A pricing table for each equipment/vehicles you plan to rent will make it easier for lenders or investors to connect your pricing strategy to your financial forecasts.
d) Target audience
Knowing your audience is crucial since it gives you a great competitive advantage.
For example, if you're starting an equipment rental company for the construction sector, you may choose to focus only on individuals for their small house renovation projects or large construction companies instead.
e) Equipment rental SWOT Analysis
You also need to perform a SWOT analysis for your business. It would give a clear idea about the profitability of your business to the investors. This shall include:
Strength: include here details such as favorable market conditions, large construction sites in the area, etc.
Weakness should include the factors that can hamper the growth of your company, such as your store location (far from busy roads) or your lack or brand recognition as a new small business
Opportunities should focus on the areas that are not yet exploited by the competitors. It can focus on a specific segment of customers, such as contractors, or simply small tools rental for individuals
Threats: should include the biggest threats your equipment rental company can face. It can be anything from macro risks (decrease in construction during a recession) to micro risks (aggressive pricing strategy from competitors)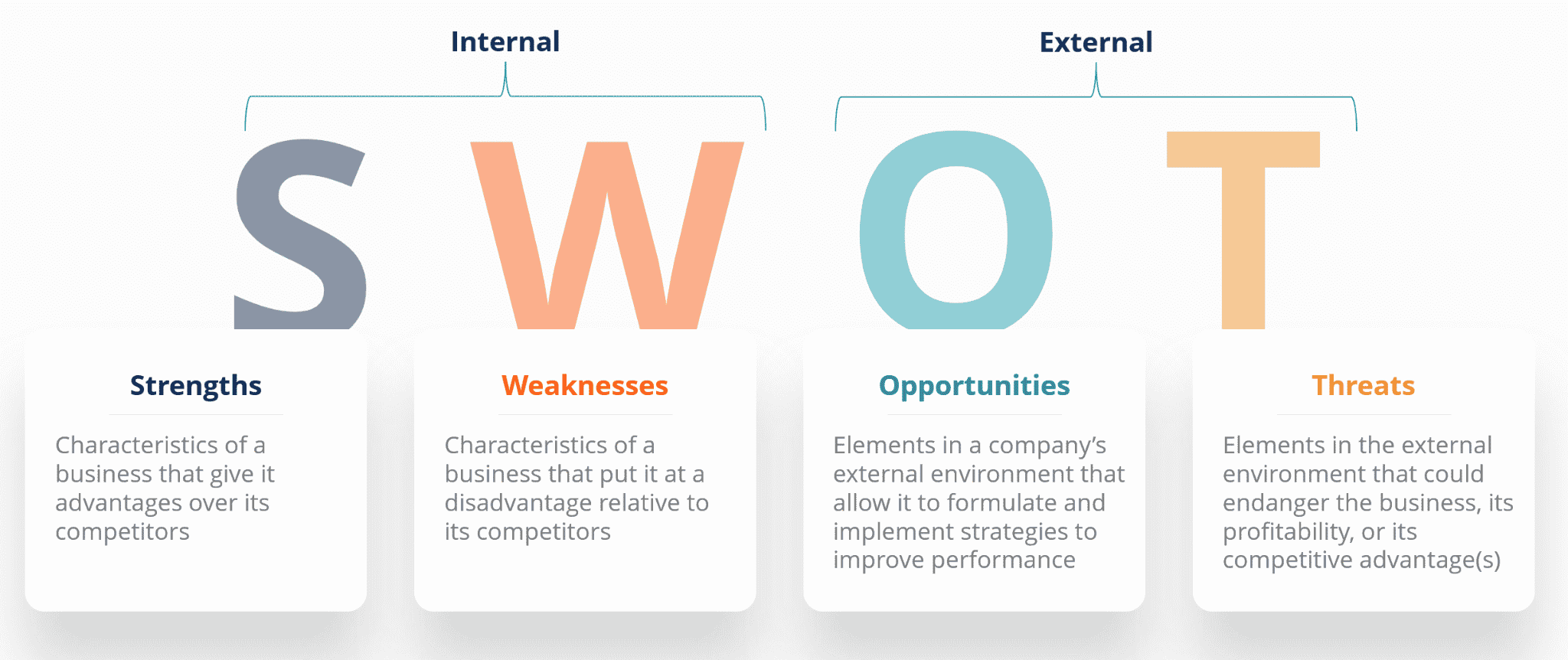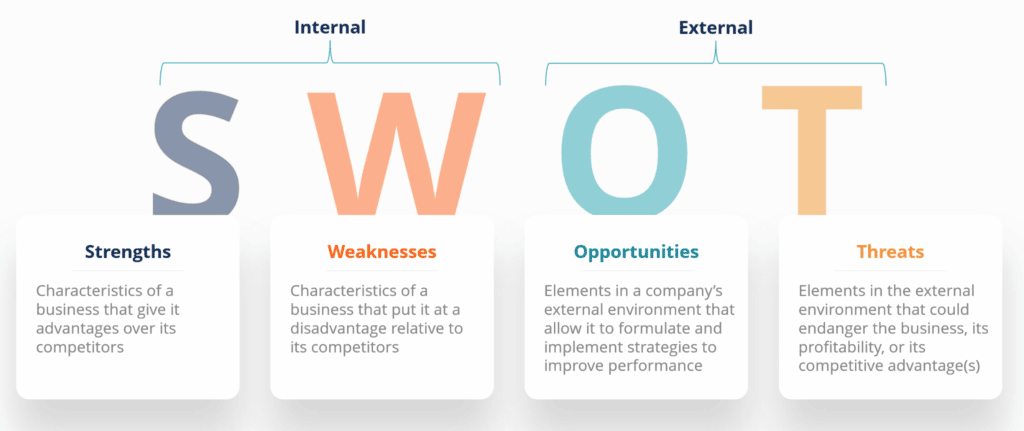 3. Equipment Rental Market Analysis
The second most crucial component of your equipment rental business plan is market analysis. You must show potential investors that you have the right market knowledge. Investors must have faith in the business acumen of the business you intend to start.
Here are some of the important points to address in this section:
a) Market Trends
This section should focus on the market size and the growth opportunities for your equipment rental business. Does the market have less competition? Is the construction growing in the city? Are there sufficient equipment rental companies in the locality to meet the demands?
Collect market data for your area
It is good to get a clear insight into the local data so that you can be sure of your business's success.
Do some research and include data such as the number of competitors in the locality, their growth, factors leading to growth, etc. Instead, if the market has contracted, you should also include the reasons behind this drop to make sure this isn't something that will affect your business in the future.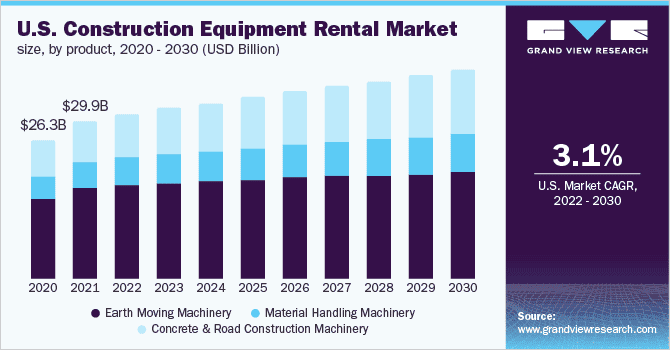 b) Equipment Rental Competitors
Before you launch your equipment rental company, be sure to research the number of nearby competitors operating in a similar market and the health of their operations.
Here are a few questions you should address in your competitor analysis:
The number of businesses leasing or selling the same equipment you do
The kind of equipment these businesses offer
Their rental rates (daily, weekly, and monthly)
If they provide any additional services
Business hours (the later you open, the more accommodating you are for contractors)
The sectors they focus on
Any affiliations they may have with other resellers or suppliers of equipment
Why do you need a competitive analysis in your business plan?
You need to bring out the reasons why you are opening an equipment rental company. For example, no competitors cater to the specific segment, such as roofers, or there is a lack of a wider selection of equipment that you plan to offer.
Consider how you may provide your clients with superior products or services at a lower cost.
Would you have a wider or better selection of equipment? Would you target a certain clientele, such as roofers, builders, or contractors? Will you give your consumers additional time to return equipment?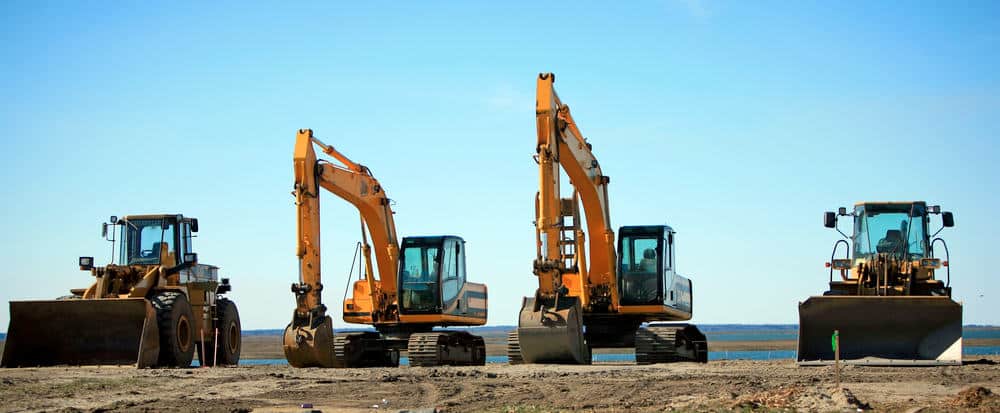 c) Customers
First, check sure there are people in your neighborhood who need the equipment you plan to rent out as a business. However, you may also rent trailers, portable restrooms, sizable tents for gatherings, and other items. The type of equipment is typically associated with construction (vehicles, heavy machinery, and other light tools).
To decide what kind of equipment you must provide, you must conduct thorough research on the precise requirements of your potential customers. Additionally, it would assist you in figuring out how much cash your equipment can produce and what rentals you can charge for it.
Your competitor analysis will provide a large portion of this data. Additionally, the information must back up your decision to open an equipment leasing business.
4. Sales & Marketing Strategy
The Sales & Marketing strategy section of your equipment rental business plan should outline precisely how you intend to acquire and retain customers. This can be divided into 2 sections:
What marketing channels will you use? Common marketing channels for equipment rental businesses can be billboards, email marketing, etc.
What are your Unique Selling Points? In other words, what makes your company and its products and services better vs. competitors?
a) Marketing Channels
If you want to start an equipment rental company, you should only target businesses that are in urgent need of tools and equipment or who require consulting services related to those needs.
Introduce your company to the target market in your area and city, along with any related services. You can deliver them pamphlets and do a presentation at their place of employment.
Never undervalue the influence of traditional media like newspapers and TV, as well as print media like magazines and newspapers. They will undoubtedly aid in spreading knowledge of your company around the area.
Utilize online resources and direct marketing strategies, such as a website, using social media, internet directories, as well as Google Ads.
b) Unique Selling Points (USPs)
What makes you stand out from the competition? In other words, how do you set yourself apart from your rivals? This is crucial since you might have to woo clients away from rival businesses especially in the early days of your business.
A few examples of USPs for equipment rental businesses are:
Price: You might provide more affordable prices than your rivals
Specialization: You might offer specific equipment or vehicle that competitors don't
Location: your store may be located closer to your customers than your competitors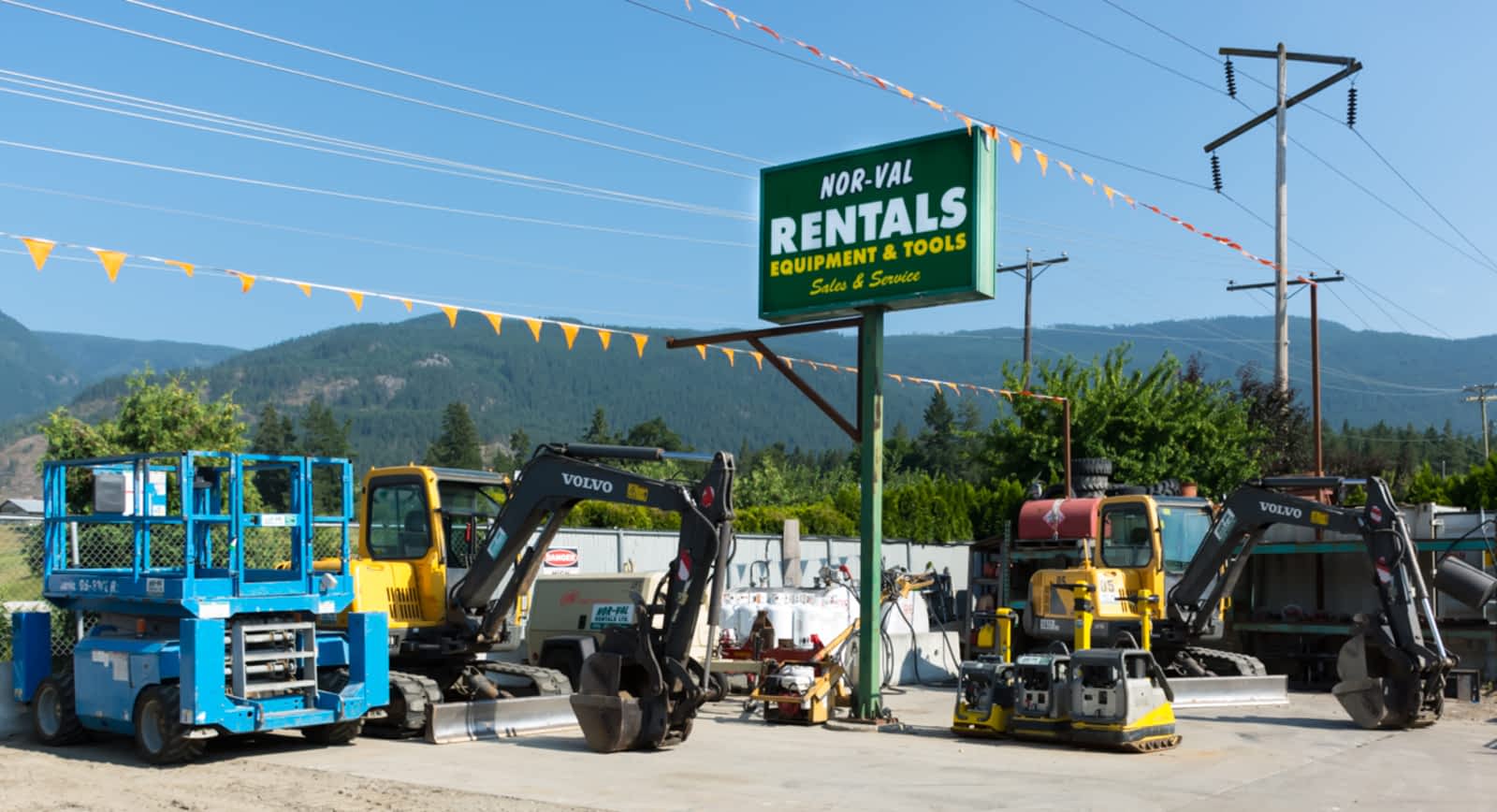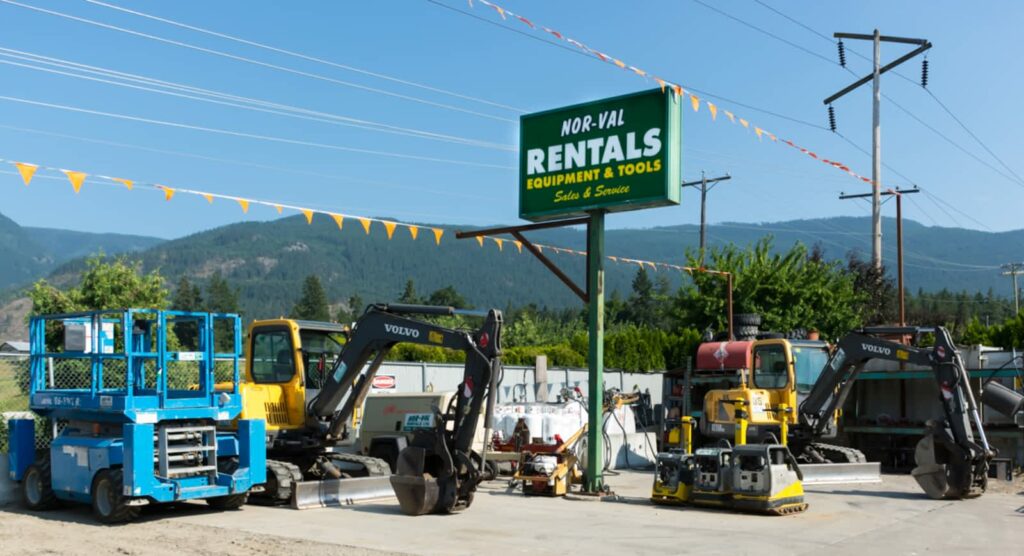 5. Management & Organizational Structure
The 5th section of your equipment rental business plan should be about people. It should include 2 main elements:
The management team and their experience / track record
The organizational structure: what are the different teams and who reports to whom?
a) Management
Here you should list all the management roles in your company.
Of course, the amount of details you need to include here varies depending on the size of your company. For example, a franchise business with a number of equipment rental offices would need more detail vs. an independent store.
If you plan on running your business independently, you may write a short paragraph explaining who are the co-founders and/or senior managers (if there are any in addition to yourself). It's important to highlight their experience in the industry and previous relevant professional experiences.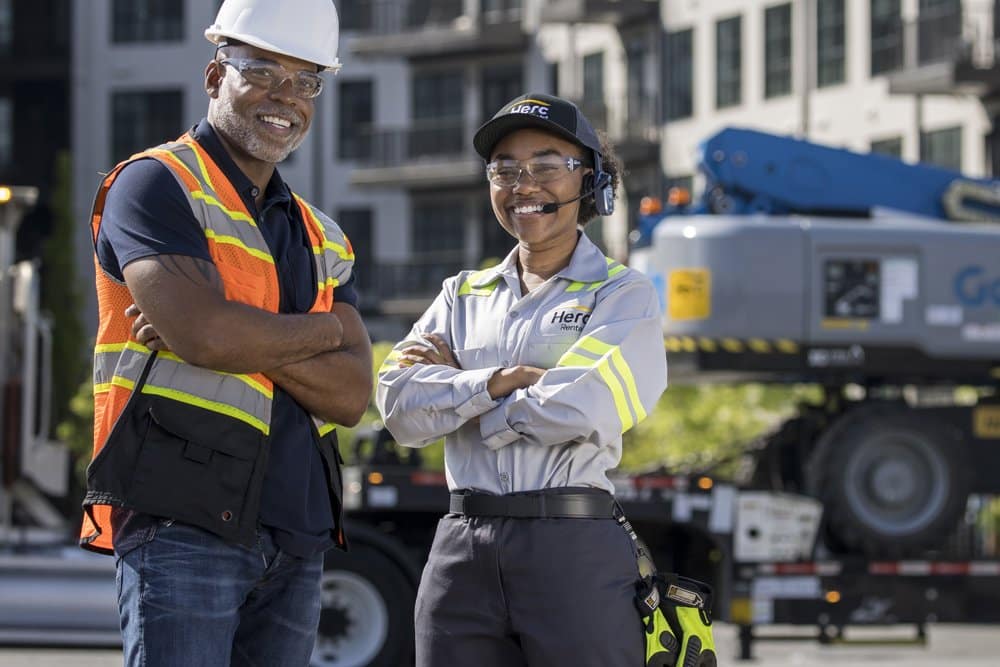 b) Organizational structure
No matter how many leadership roles there are, you should now explain how you intend to run the company from a management standpoint.
What are the different teams (management, sales, operations, mechanics, finance, etc.)? Note that you should include these details even if you haven't hired anyone yet. It will show lenders and investors that you have a solid hiring and management plan to run the business successfully.
A great addition here is to add an organizational chart that list all the roles, from Directors to managers, key supervisory roles, employees and contractors. Make sure to highlight with reporting lines who manages/supervises whom.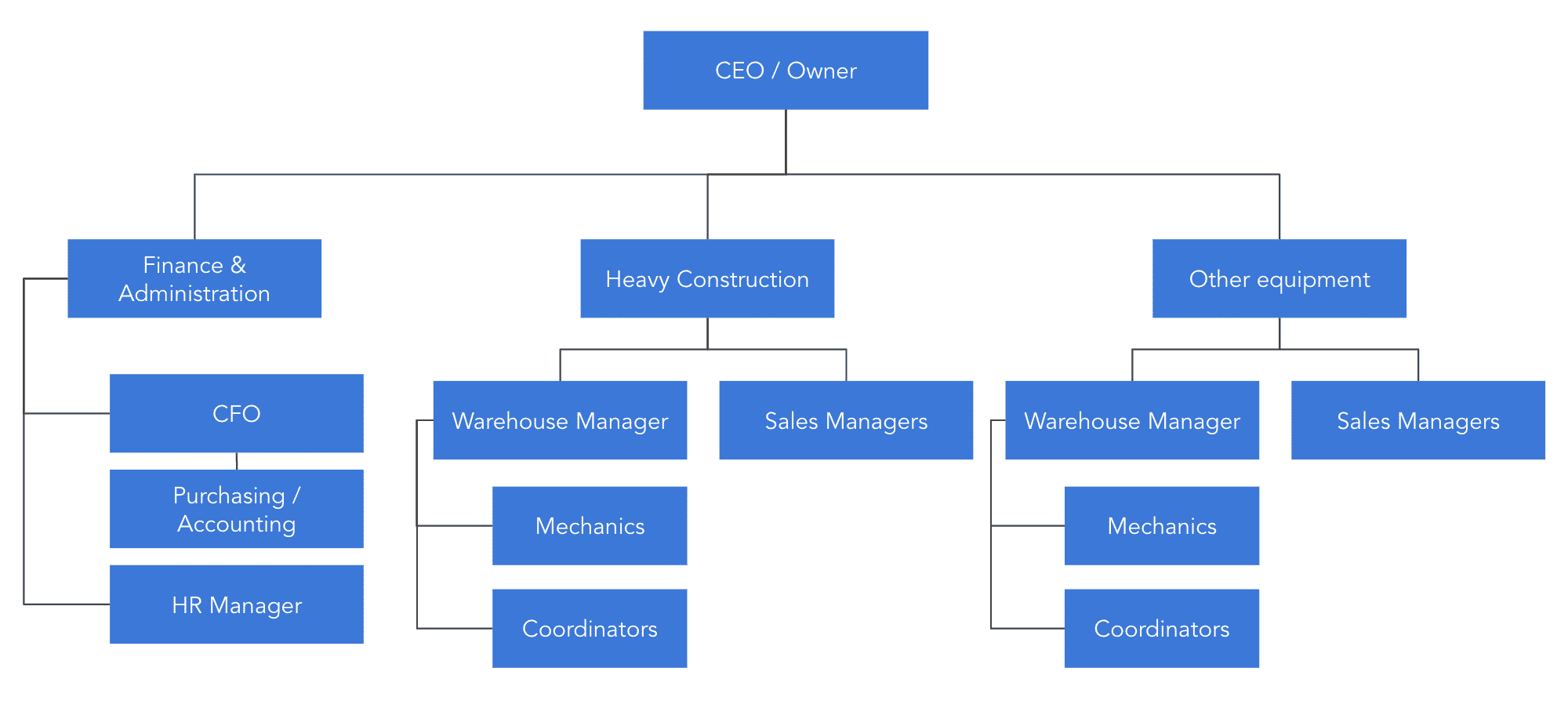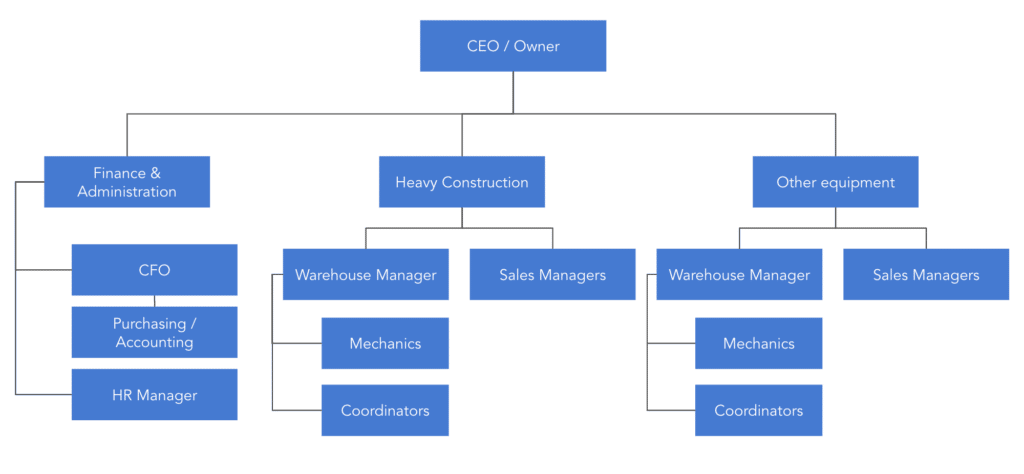 6. Financial Plan
The financial plan is perhaps, with the executive summary, the most important section of any business plan.
Indeed, a solid financial plan tells lenders that your business is viable and can repay the loan you need from them. If you're looking to raise equity from private investors instead, a solid financial plan will prove them your equipment rental business is an attractive investment.
There should be 3 sections to your financial plan section:
Your historical financials (only if you already operate the business and have financial accounts to show)
The startup costs of your project (if you start a new business, or if you plan to purchase new equipment and vehicles, etc.)
Your 5-year financial projections
Historical Financials (optional)
In the scenario where you already have some historical financials (a few quarters or a few years), include them. A summary of your financial statements in the form of charts e.g. revenue, gross profit and net profit is enough, save the rest for the appendix.
If you don't have any, don't worry, most new businesses don't have any historical financials and that's ok. If so, jump to Startup Costs instead.
Startup Costs
Unlike other businesses, the costs to start an equipment rental company vary significantly from one business to another.
On average, we found out it costs anywhere from $813,000 to $960,000 to start a heavy construction equipment business.
The actual cost depends heavily on:
The type of equipment (or vehicles) you rent ;
The number of units making up your fleet ;
Whether you plan to buy or lease the equipment ;
The loan downpayment if you take on debt to buy the equipment upfront, etc.
For example, let's assume you want to buy 15 heavy construction vehicles as a start for your construction equipment rental business, and you take on a loan where you need to put down 20% upfront. Now, assuming these vehicles cost $75,000 each on average, this means you must put down $225,000 yourself.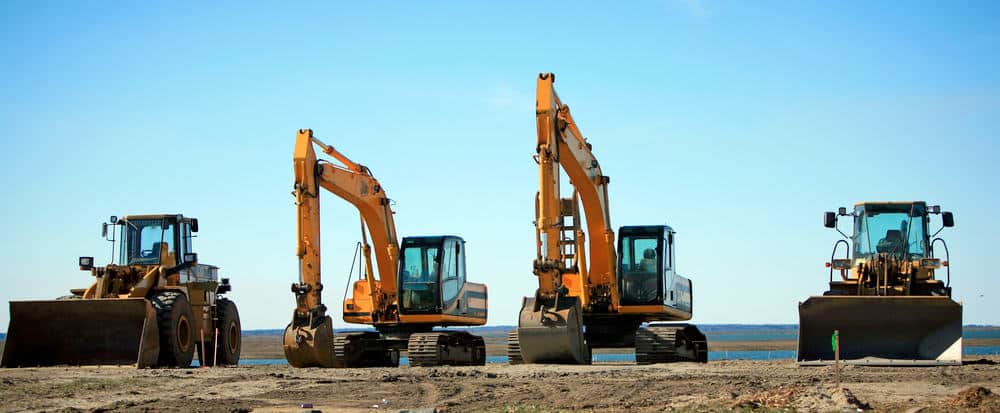 Equipment Rental 5-Year Financial Projections
In addition to startup costs, you will now need to build a solid 5-year financial model as part of your business plan for your equipment rental company.
Your financial projections should be built using a spreadsheet (e.g. Excel or Google Sheets) and presented in the form of tables and charts in your business plan.
As usual, keep it concise here and save details (for example detailed financial statements, financial metrics, key assumptions used for the projections) for the appendix instead.
Your financial projections should answer at least the following important financial questions:
How much revenue do you expect to generate over the next 5 years?
When do you expect to break even?
How much cash will you burn until you get there?
What's the impact of a change in pricing (say 20%) on your margins?
What is your average customer acquisition cost?
You should include here your 3 financial statements (income statement, balance sheet and cash flow statement). This means you must forecast:
The number of equipment you rent over time ;
Your expected revenue ;
Operating costs to run the business ;
Any other cash flow items (e.g. capex, debt repayment, etc.).
When projecting your revenue, make sure to sensitize pricing and the number of customers as a small change in these assumptions will have a big impact on your revenues.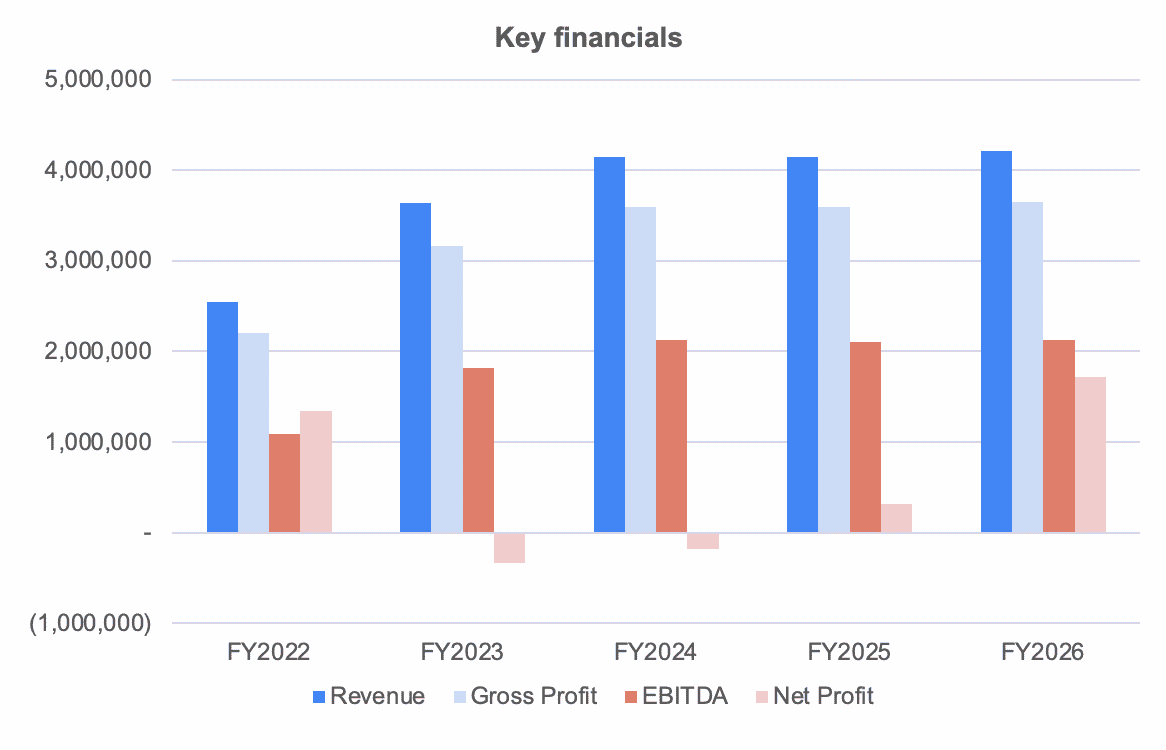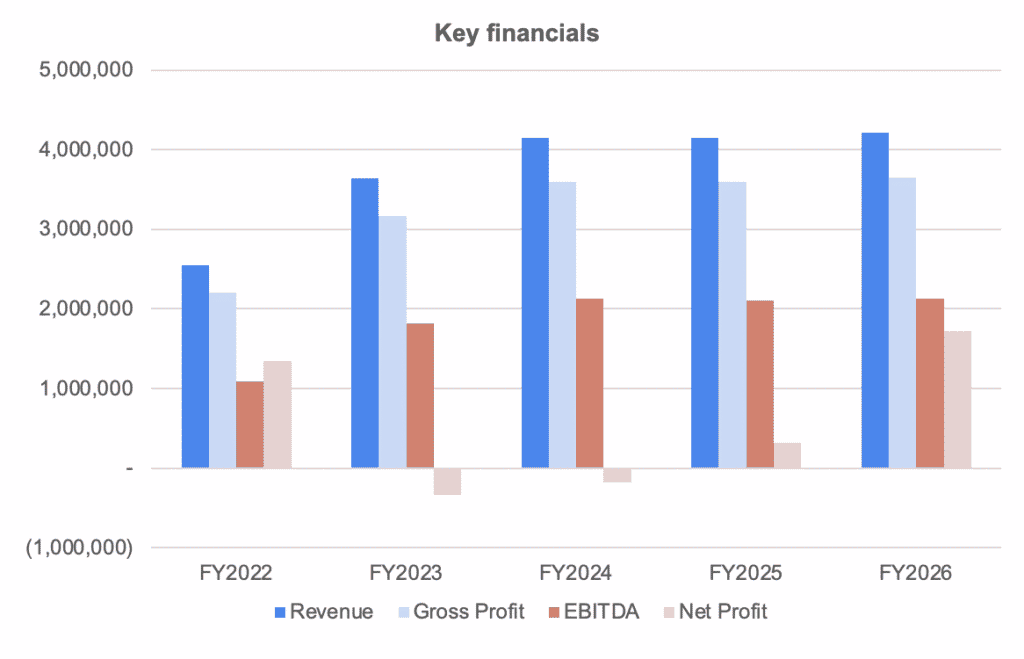 7. Funding Ask
This is the last section of the business plan of your equipment rental business. Now that we have explained what type of equipment your company rents, to whom, at what price, but also what's your marketing strategy, where you go and how you get there, this section must answer the following questions:
What financial instrument(s) do you need: is this equity or debt, or even a free-money public grant?
How long will this funding last?
Where else does the money come from? If you apply for a SBA loan for example, where does the other part of the investment come from (your own capital, private investors?)
If you raise debt:
If you raise equity
What percentage ownership are you selling as part of this funding round?
What is the corresponding valuation of your business?
Use of Funds
Any business plan should include a clear use of funds section. This is where you explain how the money will be spent.
Will you spend most of the loan / investment to acquire the cost for the equipment? Or will it cover mostly the cost of the salaries of your employees the first few months?
Those are very important questions you should be able to answer in the blink of an eye. Don't worry, this should come straight from your financial projections. If you've built solid projections like in our equipment rental financial model template, you won't have any issues answering these questions.
For the use of funds, we recommend using a pie chart like the one we have in our financial model template where we outline the main expenses categories as shown below.