Are you looking for capital and/or mentorship for your startup? Beyond funding, Estonia's startup accelerators and incubators also offer founders incredible valuable support for product development, sales and marketing.
Whether you are looking to find a co-founder, build your MVP and/or get the seed money you need to scale up, accelerators and incubators are the way to go.
In this article we have listed our top picks for Estonia's best startup accelerators and incubators. So, if you haven't yet started to apply, here is a good place to start learning about them.
This article is part of a series where we present you the top startup incubators and accelerators across Europe. For Eastern Europe, check out our rankings for Ukraine, Romania, Hungary, Slovakia, Lithuania, Estonia, Czech Republic and Poland.
Estonia's Top 5 Startup Accelerators & Incubators
Here's a summary of our top 5 picks for the best startup accelerators and incubators in Estonia (in alphabetical order):
| Name | Accelerator or incubator? | Program length | Investment size | Sector focus |
| --- | --- | --- | --- | --- |
| Ajujaht | Incubator (prize competition) | Undisclosed | €150,000 | Sector agnostic |
| Prototron | Accelerator | 10 weeks | €35,000 – €60,000 | Sector agnostic |
| Startup Wise Guys | Accelerator | 5 months | €90,000 – €300,000 | SaaS |
| Superangel | Accelerator | 12 months | €50,000 – €300,000 | AI, Robotics, Mobility Logistics, Fintech, SaaS |
| Tallinn Creative Incubator | Incubator | 24 months | Undisclosed | Design and Technology |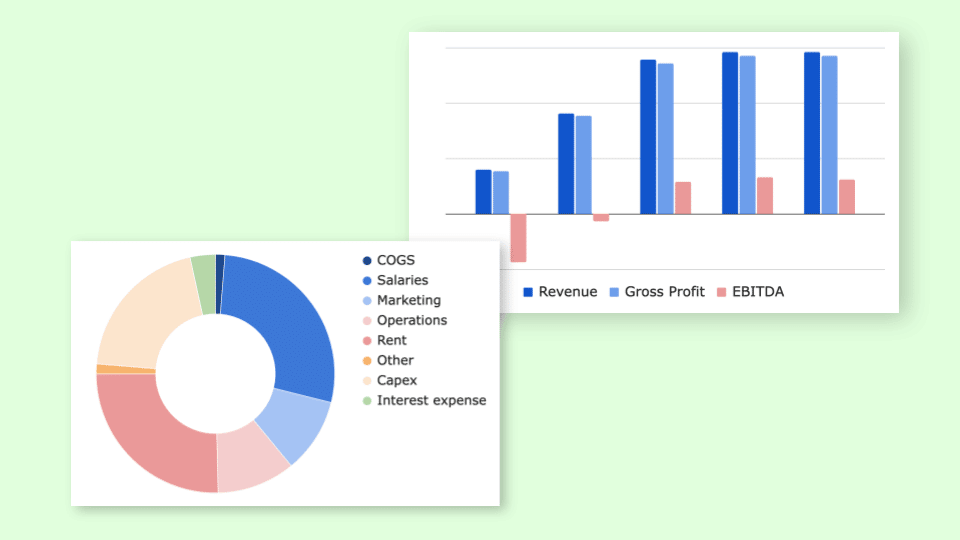 Expert-built templates for tech startups
Investor-friendly

Easy-to-use Excel & PPT templates

CPA-developed financials

30+ charts and metrics

Ajujaht is the largest competition of business ideas in Estonia that was initiated by Enterprise Estonia in 2007.
It is an opportunity for people to challenge themselves in trying to start a business in a highly supportive environment. The pool of funding of the competition is 150 000 €.

Prototron is one of Estonia's best startup accelerators. Indeed, since 2017 Prototron has accelerated over 30 startups.
Prototron typically assists early-stage firms to finance R&D. Therefore, funding is only allocated to research and development, to eventually result in a prototype that can be tested, and eventually commercialized.
The 10 weeks accelerator program offers founders between €35,000 to €60,000 in funding.

Startup Wise Guys is a famous B2B SaaS accelerator program located in various countries across Europe.
Their 5 months accelerator program in Estonia offers startups €90,000 to €300,000 in funding to develop their SaaS product and scale.
In addition to funding, the program also offers founders office space and access to experts and mentorship. As one of the start-ups who participated in their acceleration program, you'll also get the chance to become a part of their 220+ alumni community from over 40 countries and get invited to exclusive business development, fundraising and experience sharing events.

Superangel is a 12 months incubation program that offers startups €50,000 to €300,000 in funding, mentoring sessions and hands-on support.
Moreover, Superangel also organizes a 72-hour hackathon (Base Camp) as well as a 1 week bootcamp (Science Base Camp) designed for university-led deep tech startups.

Founded in 2006, Tallinn Creative Incubator is a 24 months incubator program that support startups in the Design and Technology industries. Since 2006, Tallin Creative Incubator has incubated over 350 startups.
Founders typically benefit from training sessions, as well as different events ranging from afternoon discussions to collaborative marketing schemes. There are also practical workshops, networking seminars and educational field trips.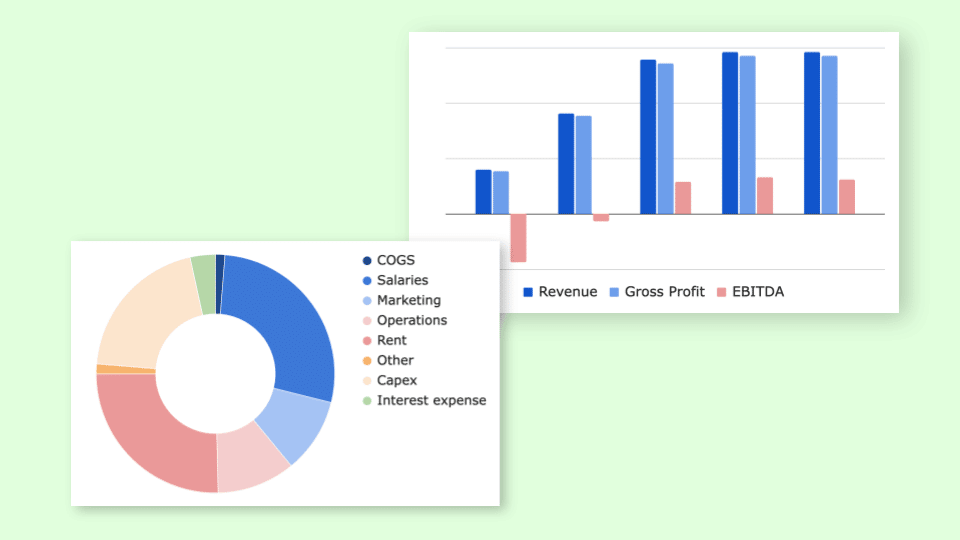 Expert-built templates for tech startups
Investor-friendly

Easy-to-use Excel & PPT templates

CPA-developed financials

30+ charts and metrics