Are you looking for capital and/or mentorship for your startup in Minneapolis, Minnesota? Beyond funding, Minneapolis' startup accelerators and incubators also offer founders incredible valuable support for product development, sales and marketing.
Whether you are looking to find a co-founder, build your MVP and/or get the seed money you need to scale up, accelerators and incubators are the way to go!
In this article we have listed our top picks for the best startup accelerators and incubators in Minneapolis, Minnesota. So, if you haven't yet started to apply, here is a good place to start learning about them.
This article is part of a series where we present you the top incubators and accelerators across the US. For the Mid West, check out our rankings for Chicago, Indianapolis, Columbus, Detroit, Louisville, Charlotte and Milwaukee.
Looking for Minneapolis' top startup venture capital firms instead? Check out our ranking here.
Minneapolis' Top 16 Startup Accelerators & Incubators
Here's a summary of our top 16 picks for Minneapolis' best startup accelerators and incubators (in alphabetical order):
| | | | | |
| --- | --- | --- | --- | --- |
| Name | Accelerator or incubator? | Program length | Investment size | Sector focus |
| 301 Inc | Accelerator | N/A | Undisclosed | Food Brands |
| Beta | Accelerator | 9 months | Undisclosed | Sector agnostic |
| Bunker Labs | Incubator and Accelerator | 12 months | Undisclosed | Military, veteran-led businesses |
| FINNOVATION Fellowship | Incubator | 9 months | $53,000 | Social & Environment |
| Founder Institute | Accelerator | N/A | Undisclosed | Sector agnostic |
| gBETA | Accelerator | 7 weeks | Undisclosed | Med Tech |
| Impact Hub | Accelerator | N/A | Undisclosed | Sector agnostic |
| Impact SKU | Accelerator | 12 weeks | Undisclosed | Consumer Product Goods (CPG) |
| Invenshure | Accelerator | N/A | Undisclosed | Science |
| OnRamp Insurance | Accelerator | 3 months | $100,000 | Insuretech |
| RetailXelerator | Accelerator | N/A | Undisclosed | Sector agnostic |
| Spring2market | Accelerator | N/A | Undisclosed | Sector agnostic |
| Target Accelerators | Accelerator | N/A | Undisclosed | Sector agnostic |
| Techstars | Accelerator | 3 months | Undisclosed | Technology, Sports and Entertainment |
| TinySeed | Accelerator | 12 months | $160,000 | SaaS |
| Twin Ignition | Incubator | N/A | Undisclosed | Software |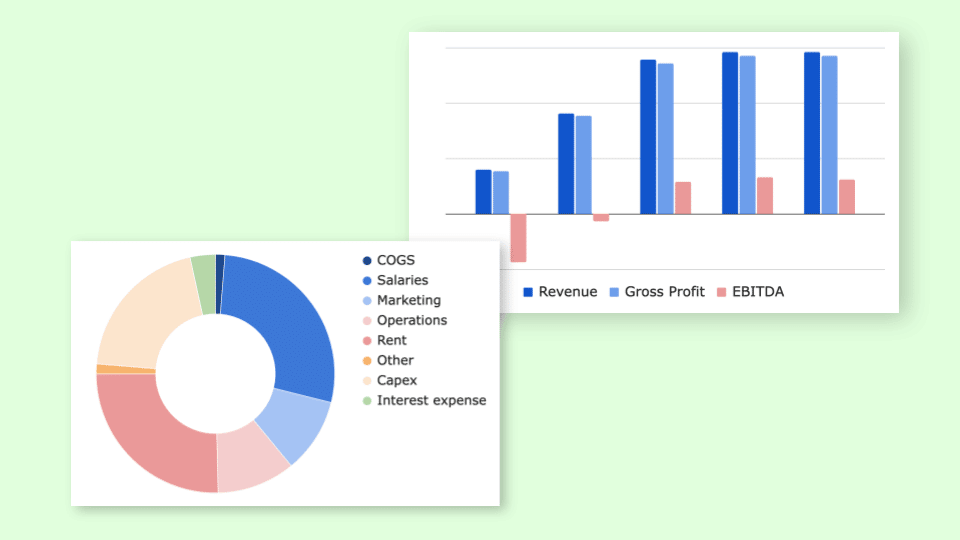 Expert-built templates for tech startups
Investor-friendly

Easy-to-use Excel & PPT templates

CPA-developed financials

30+ charts and metrics
301 INC is a startup accelerator for food-focused brands. The program presents startups with an energetic and enthusiastic team that collaborates with emerging food brands to create compelling products and achieve breakthrough innovations.
The accelerator focuses on helping startups through product development and the supply chain. Therefore, the participating brands have access to tried and true technical tools to help them design products and package their goods to the next level.
Besides, 301 INC enables participating brands to access a world-class supply chain. In that regard, the participating startups receive mentorship, providing them with a wealth of resources across all product categories and channels.
BETA is undeniably one of Minneapolis' top startup accelerators. The 5 months program teaches entrepreneurs on topics helping their companies have a firm foundation and are ready for the next growth stage.
Founders have access to the resources and the relationships they require to achieve significant milestones. The entrepreneurs undergo weekly training and an optional workshop to apply what they have learned.
Additional benefits include access to peers from diverse backgrounds. Therefore, the founders chat and exchange ideas while supporting each other to achieve different goals. Besides, the founders participate in the BETA showcase, where they demonstrate their products and services to 500+ attendees.
Bunker Labs is a startup accelerator for active-duty military, veterans, and military spouses. The sector-agnostic accelerator targets founders and business executives of companies with significant revenue,
The accelerator includes virtual monthly meetings with quarterly travel for in-person meetings. Besides, the participants undergo training tailored to help them scale.
The 12 months program creates opportunities for entrepreneurs to learn from industry peers. Therefore, entrepreneurs achieve their business goals through peer-to-peer learning and one-on-one advisor opportunities.
To participate, startup founders should fill out an application form indicating their interest. Participants' vetting follows industry-specific success metrics to ensure they qualify for the program.
FINNOVATION Fellowship is an incubator program. Supported by the Bush Foundation, FINNOVATION Fellowship targets early-stage founders committed to making a huge social and environmental change.
The nine months incubator program prepares early-stage entrepreneurs to lead and launch sustainable social enterprises. Besides, the incubator program focuses on developing leadership capacity and building social entrepreneurial skills.
Entrepreneurs undergo a curriculum designed to help and develop leadership skills to propel their social enterprises forward. In addition, the entrepreneurs have access to an entrepreneurial community comprising of advisors and mentors with relevant expertise.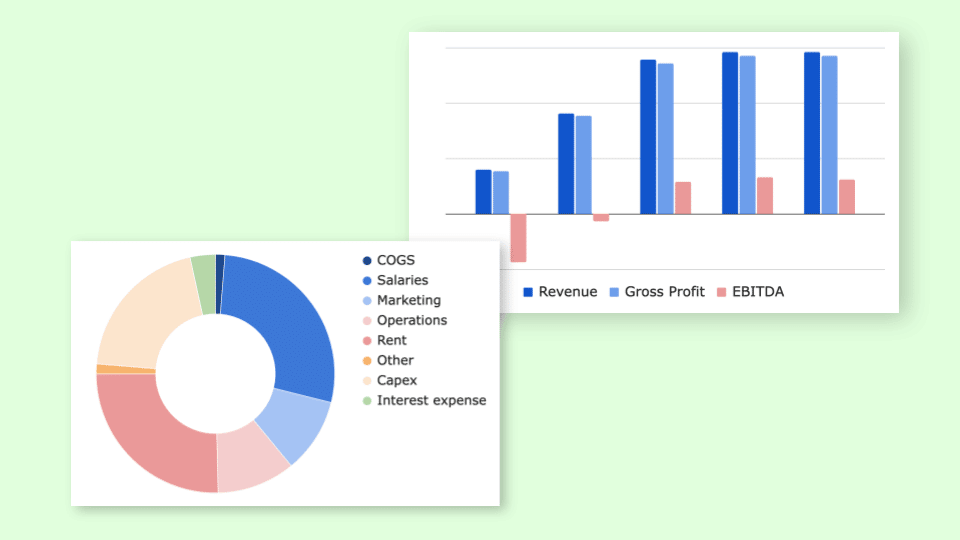 Expert-built templates for tech startups
Investor-friendly

Easy-to-use Excel & PPT templates

CPA-developed financials

30+ charts and metrics

Founder Institute one of the world's leading startup accelerators with over 200 chapters globally. The early-stage accelerator offers entrepreneurs access to mentorship programs and networking opportunities.
Founder Institute provides potential entrepreneurs and teams with the support network they need to achieve traction. Finally, the entrepreneurs have access to funding opportunities, enabling them to build products that matter.
Like any other chapter worldwide, Founder Institute's accelerator program in Minneapolis runs for 4 months and targets businesses in all sectors.
gBETA is an accelerator with multiple locations in the US. Their chapter in Minneapolis is dedicated to entrepreneurs in medical technology businesses. The program targets up to five companies that participate in the 7 weeks program.
Mentorship features team meetings where the founders receive individualized coaching from the gBETA team.
The portfolio companies also undergo weekly "lunch and learn" featuring topics relevant to startups. The training focuses on helping the entrepreneurs understand the market size, choose a revenue model, and set financing goals and milestones.
In addition, the entrepreneurs participate in the "Mentor Swarms", a speed-dating style in meetings involving five mentors each week.
Impact HUB is an accelerator program that aims at inspiring, connecting, and empowering entrepreneurs who are committed to solving social problems. A member of the Impact Hub Global Network, the accelerator focuses on being a part of a thriving local social impact ecosystem of entrepreneurs, students, investors, community organizations and leaders.
Therefore, Impact Hub curates learning experiences that build economic participation, and provides welcoming spaces. Besides, the program fosters collaboration, unlocks creativity, and creates innovative solutions to greatest issues facing the world.
The Impact Hub offers participants book clubs, lunch and learns and communities of practice based on personal interests.
Impact SKU is an accelerator program partner with FINNOVATION Lab (see more on that above). The Impact SKU targets brands that have woven social impact into their business model. They choose entrepreneurs based on the UN sustainable goals and help them to build a purpose-driven company.
The 12 weeks accelerator program features a weekly curriculum that seeks to prepare the participating startups for the next growth stage.
The accelerator focuses on entrepreneurs that seek to achieve social impact. Moreover, the program supports startups whose founders that know their long-term growth depends on their business practices.
Impact SKU surrounds founders with talented industry experts, seasoned investors, and serial entrepreneurs.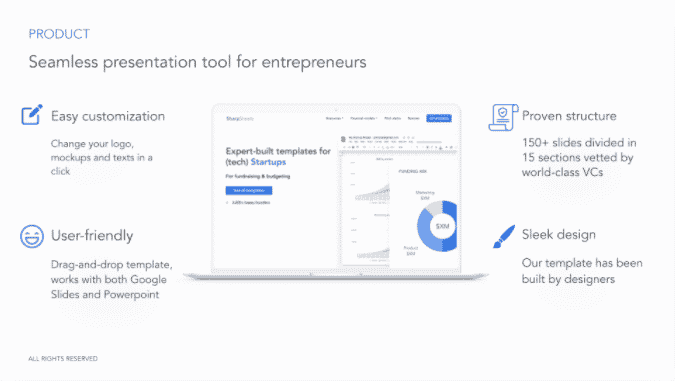 Need a Pitch Deck?
Ivenshure is a startup accelerator focusing on nurturing ideas and inventions into powerful products and services.
The startup accelerator program applies proven expertise and networks to translate scientific discoveries into commercial reality. Indeed, Ivenshure in-house scientists and engineers help startups build on their original IP to launch and accelerate new products and services.
OnRamp Insurance is an accelerator program targeting startups that develop innovative products for the insurance sector. OnRamp Insurance selects cohorts of five insurtech startups who participate in three months program.
The participating startups receive a cash investment of up to $100,000. Besides, the portfolio companies have access to free office space. In addition, the founders receive over $1,000,000 in deals and perks from vendors like Microsoft, PayPal, Zendesk, Rackspace, and IBM Cloud.
During the 3 months program, portfolio companies undergo customized business coaching and mentorship led by experienced teams from Allianz Life and Securian Financial.
RetailXelerator is a startup accelerator program focusing on coaching innovators. The program seeks to curate and connect innovators with the right channels, retailers, carriers, utilities, and service providers in order to reach customers and create value for their businesses.
Therefore, RetailXelerator works with their clients to identify program goals and to define the sourcing thesis. RX leverages its experience and extensive networks to source innovative startups that align with the sourcing thesis.
RetailXelator provides the selected startup's readiness training where mentors teach the participants how to engage with their clients. Finally, startups participate in a rehearsal day where RX and client coaches provide feedback ahead of the pitch day.
Spring2Market is a strategic accelerator program for retailers. Spring partners with entrepreneurs and helps them to accelerate their go-to-market processes. Therefore, the program features training curated to assist brands in positioning innovative products and brands for success.
Spring2Market focuses on understanding the retailer needs and matching to the consumer touchpoints to ensure high confidence of success. Therefore, they can build a product, launch, and grow the sales volume by providing retailers focus on meeting consumer needs.
During the program, Spring engages the partners in proprietary retail boot camp. The core purpose is to ensure the business is built for scalable and sustainable success. They help brands launch products at the right time and provide advice to ensure the proper decision-making throughout.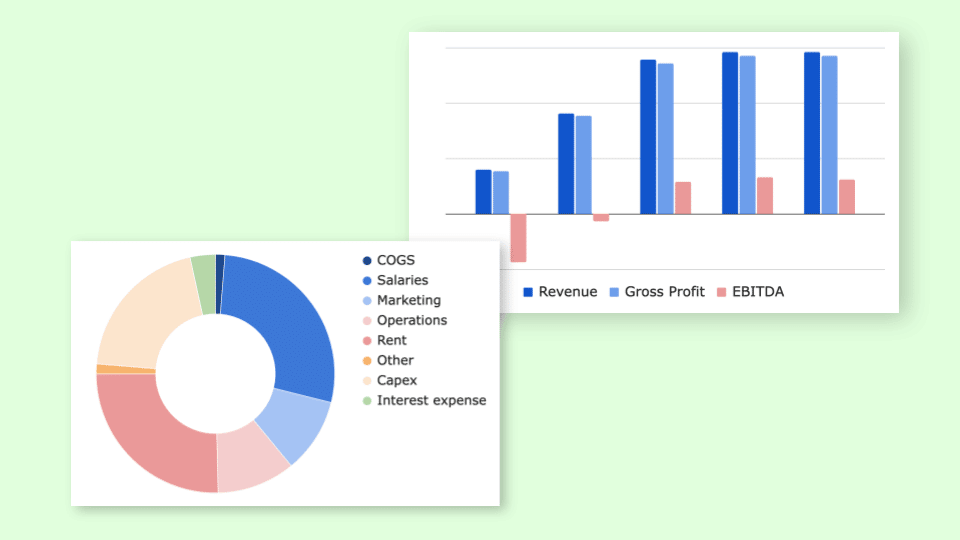 Expert-built templates for tech startups
Investor-friendly

Easy-to-use Excel & PPT templates

CPA-developed financials

30+ charts and metrics
Target Accelerators is a program for mature technology-driven companies with the potential for scaling their businesses. The accelerator program seeks to build relationships with startups to develop and test their solutions.
Therefore, selected founders work with target mentors and subject matter experts to learn the business intricacies and validate their specific use cases in real-time.
In addition, during the program, startups will have networking opportunities to meet like-minded entrepreneurs and mentors. Besides, the startup founders have opportunities to showcase their products and services.
Post the program, portfolio companies gain market access and opportunities to network with the global startup ecosystem.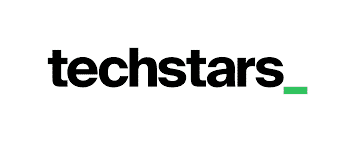 Techstars is one of Minneapolis' top startup accelerators. Its program runs for 3 months and provides startups access to capital funding, mentorship, and a network of experts. The applications to the accelerator program open six times a year and feature virtual programs, hybrid programs, and in-person training.
Techstars invests up to $120,000 and provides hands-on training sessions. The participants have also access to the Techstars Network for life. The network includes finance, logistics, aerospace, and various industries professionals.
Companies and the founders also have access to over 300 perks valued at over $1 million thanks to Techstars' network of partners and service offerings.
TinySeed is a startup accelerator focusing on SaaS-focused startups. The program aims at enabling SaaS startups to grow into capital-efficient ventures. Their program runs for 12 months and seeks to support businesses and enable them to build a profitable business for the long term.
The TinySeed mentorship program connects the entrepreneurs to the right people, and at the right time. Besides, the mentorships involve a one-on-one meeting with the mentors. Therefore, the founders have the opportunity to seek advice on the unique challenges they face in the course of business.
TinySeed invests $120,000 for the first founder, $60,000 for the second, and $40,000 for the third founder. The founders can take the investment as salary or choose to re-invest in marketing, design, and contracting.
Twin Ignition is a startup incubator targeting B2B software companies. The incubator aims at supporting the thriving technology startups by providing the startups with the support structure to meet their unique needs.
Besides, the incubator program provides startups access to a network of entrepreneurs. The strategic networks enable the startup founders to learn from peers and mentors. In addition, the startups have access to a 6,000 square feet facility. The facility features co-working spaces and private working desks where founders can nurture their business idea.
Finally, the portfolio companies receive funding either directly or through the group of Twin Ignition-affiliated investors.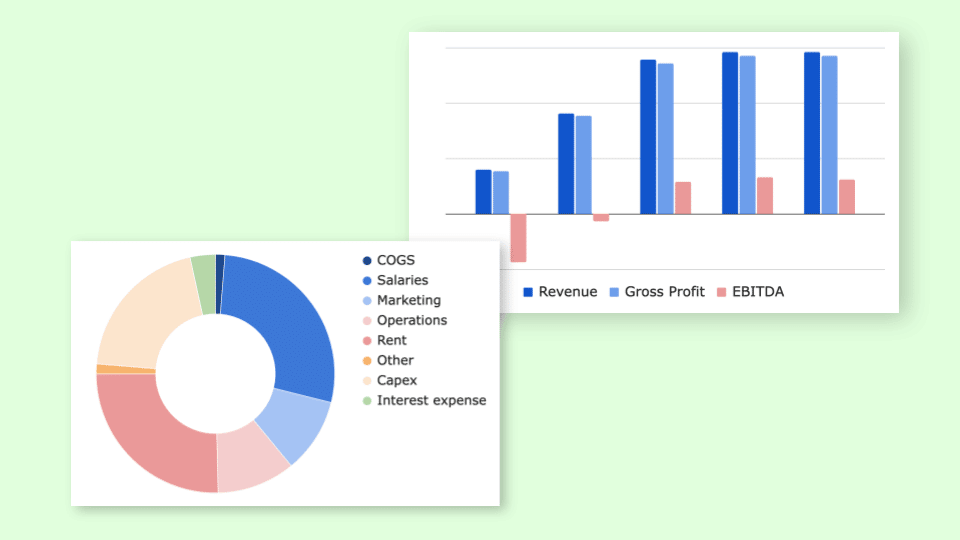 Expert-built templates for tech startups
Investor-friendly

Easy-to-use Excel & PPT templates

CPA-developed financials

30+ charts and metrics