Sweden's Top 15 Venture Capital Firms [2023]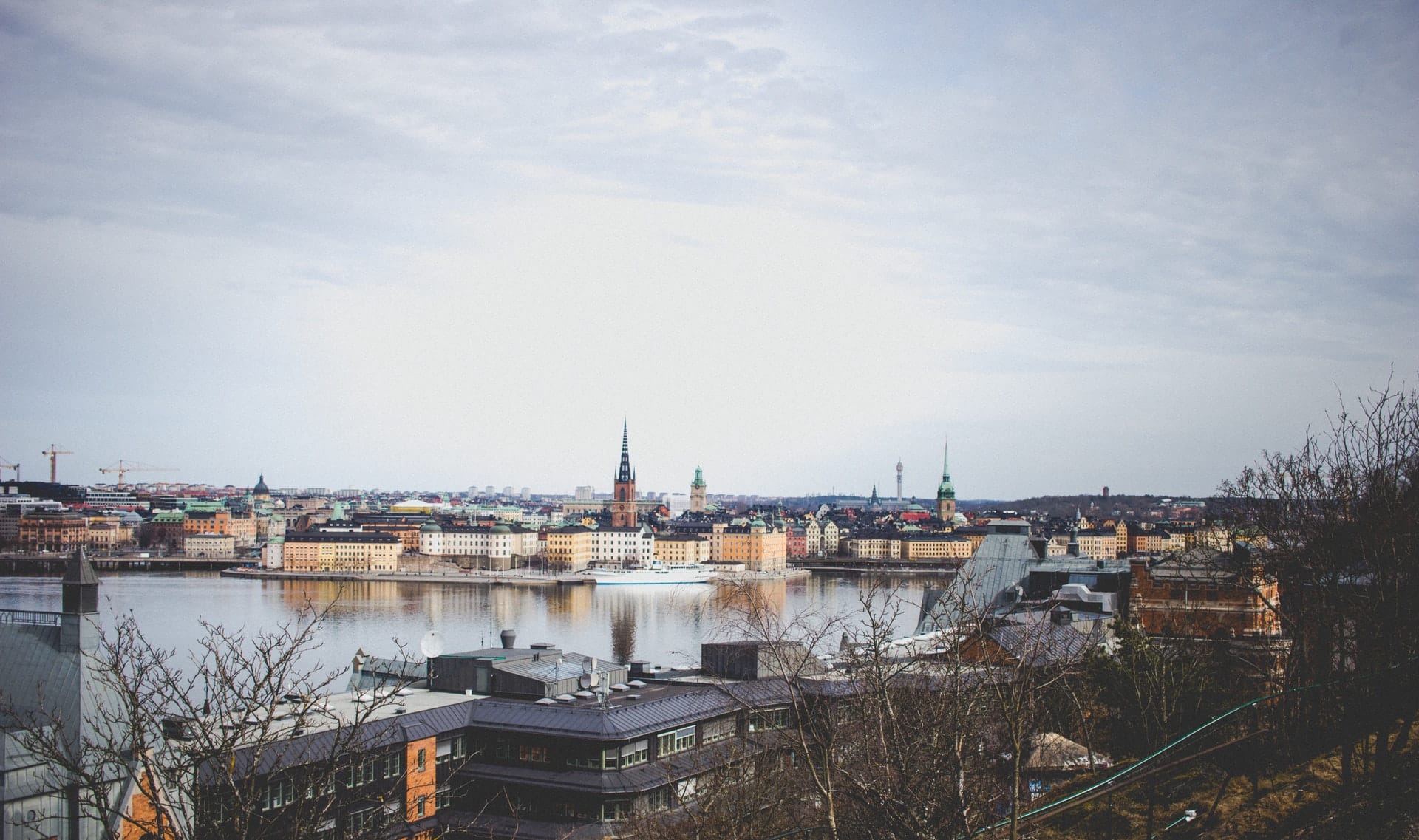 Sweden's is one of Europe's top destinations for tech startups. Indeed, in 2021 alone Sweden's VCs and its venture capital ecosystem together have invested in total a whopping €6.7 billion, more than 2x more what they invested in 2020 (€2.8bn)..!
In addition to funding, Sweden's VCs often also offer founders valuable support for hiring, product development, sales and marketing.
In this article we have listed our top picks for the best Venture Capital funds (VCs) in Sweden. So, if you haven't yet started to reach out, here is a good place to start learning about them.
This article is part of a series where we present you the top Venture Capital firms across the world. For Europe, check out our rankings for Amsterdam, Austria, Belgium, Berlin, Denmark, France, Ireland, Italy, Norway, Spain, Switzerland and the UK.
Looking for Sweden's top startup incubators and accelerators instead? Check out our ranking here.
Top 15 Venture Capital Firms In Sweden
Here's a summary of our top 15 picks for Sweden's best VCs for tech startups (in alphabetical order):
| Name | Sector focus | Round | Investment size | Investments |
| --- | --- | --- | --- | --- |
| Alfvén & Didrikson | Technology | Stage Agnostic | Undisclosed | 25 |
| Almi Invest | Tech, Life Science, Industry, Cleantech. | Stage Agnostic | SEK 1M-10M | 379 |
| Brightly Ventures | Technology | Seed, Series A | Undisclosed | 18 |
| CREANDUM | Technology | Stage Agnostic | Undisclosed | 196 |
| Endeit Capital BV | Technology | Series A, B | Undisclosed | 39 |
| Inbox Capital | B2B SaaS, Deep Social Networks, E-sports, Fintech and Medtech. | Seed, Series A, B, C | Undisclosed | 32 |
| Industrifonden | Technology, Life Sciences | Seed, Series A | SEK 10M-50M | 162 |
| Inventure | Technology | Seed, Series A | Undisclosed | 116 |
| Luminar Ventures | Technology | pre-seed to Seed-stage | Undisclosed | 35 |
| Monterro | Software | Stage B and C | Undisclosed | 17 |
| NFT Ventures | Fintech | Stage A, B, and C | Undisclosed | 50 |
| Northzone | Consumer, Crypto, Enterprise, Gaming, Healthcare | Seed, Series A, and B | Undisclosed | 241 |
| Peak | SaaS, Marketplace | Seed, Series A | €250k – €4M | 37 |
| Spintop Ventures | Technology | Seed, Series A | Undisclosed | 38 |
| Standout Capital | Technology | Series B and C | SEK 50-150M | 7 |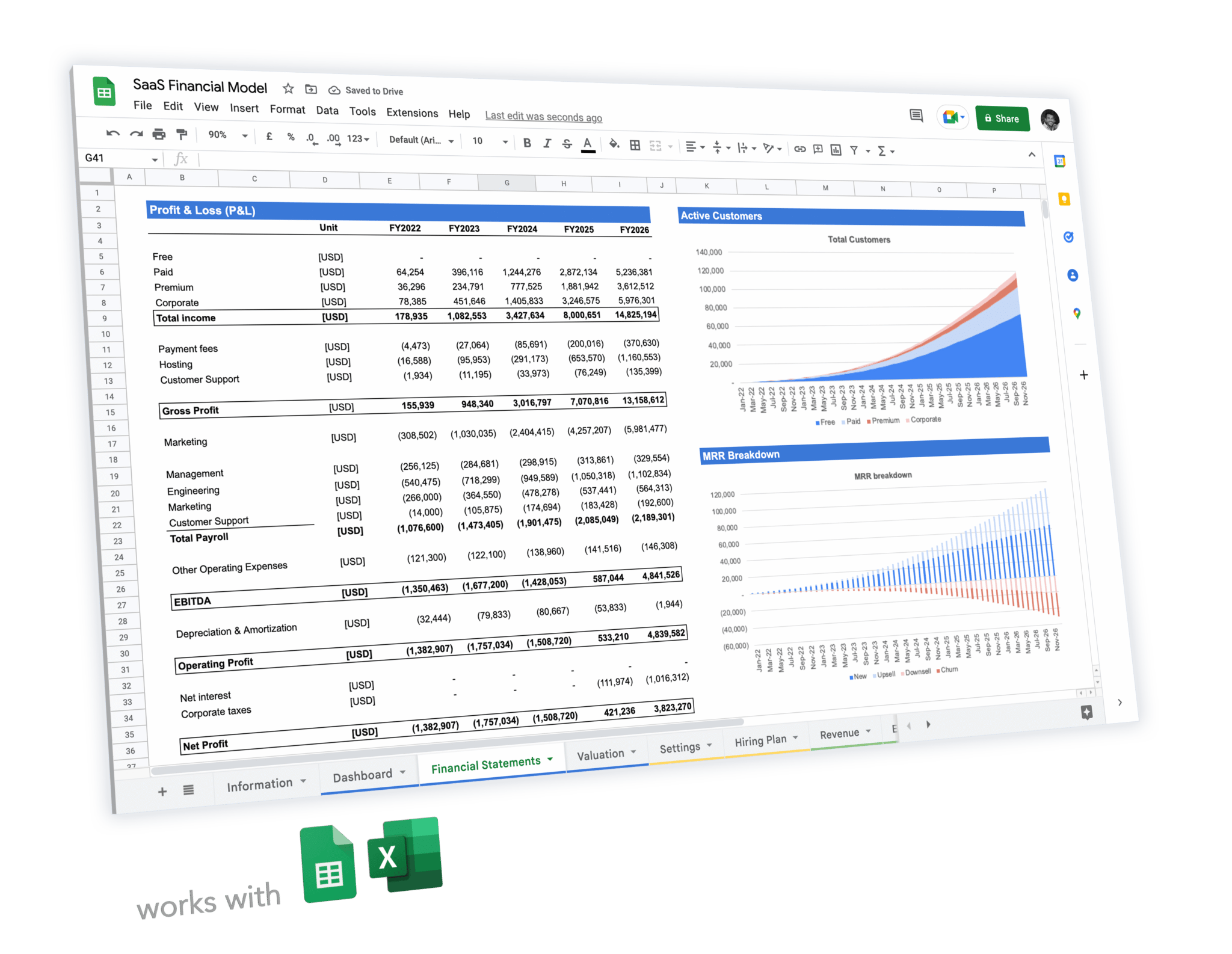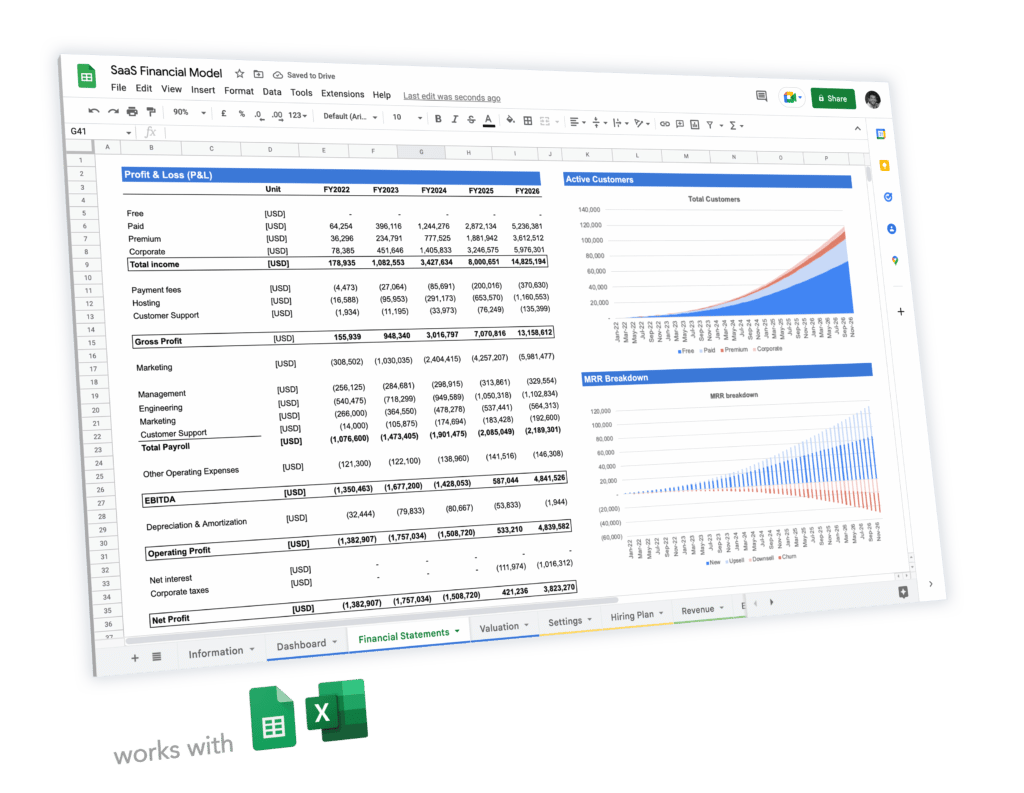 Expert-built financial model templates for tech startups
5-year pro forma financial model
20+ charts and business valuation
Free support
Alfvén & Didrikson is an active and long-term VC firm investing in innovative founders. The VC firm collaborates with founders of technology-focused companies in building products or solutions that last.
Whether it's innovative health solutions or technologies that improve how we transact, alfvén & Didrikson is ready to support the venture. The VC firm strives to build respectful relationships with fellow investment partners, investee companies, and management teams.
Alfvén & Didrikson works alongside the management teams of their portfolio companies. They remain engaged and practice an open-minded approach to making decisions.
Almi Invest is a venture capital company investing in technology, life science, industry, and cleantech startups.
With over 370 investments to date, Almi Invest is one of Sweden's most active early stage VCs. It looks for unique and innovative Swedish startups that can take a position on the global market. Besides, they look for companies represented by teams with a good mix of skills, behavioral styles, and experience. The VC firm considers companies with scalable business models and investing in unique technologies or niches.
Since its inception, Almi Invest has invested in more than 700 startups and managed a portfolio of approximately SEK 3.5 Billion.
Almi Invest investments range between SEK 1M and SEK 10M per company.
Brightly Ventures invests in technology startups led by innovative founders who are on a mission to transform industries and change the world. Targeting early-stage companies, the VC firm ensures a hands-on approach supporting high-potential ideas and bringing them to the global market.
Brightly supports portfolio companies with more than money. They draw upon their network and company-building experience to help portfolio companies through their business growth journey. As a former technology entrepreneur, Brightly Ventures understands technology startups' challenges. They bring resources and networks to support portfolio companies' attain their' ambitions.
With 200+ investments to date, Creandum is undeniably one of Sweden's top VCs. It is a venture capital investing in technology companies. The VC firm prefers to invest in seed early-stage and later-stage companies providing innovative technologies that will shape the future. The firm has over 120 million Euros under management and has made over 200 investments since its inception.
Creandum believes that software will disrupt entrepreneurship, and businesses will become more global. Therefore, the only way to make a difference between success and failure is by investing in the right technology companies. In that regard, the VC firm remains committed to supporting the firms developing technologies that will shape the future.
Endeit Capital invests in early-stage and growth-stage companies in the technology sector. The VC firm focuses on supporting the entrepreneurs who drive the change and shape the future.
Since its inception, Endeit Capital BV has helped great founders through the challenging journey of building great companies. In addition, Endeit Capital BV stimulates various initiatives that encourage and foster entrepreneurship in multiple ways.
Their commitment to helping technology companies has resulted in numerous portfolio companies acquired successfully by publicly quoted buyers.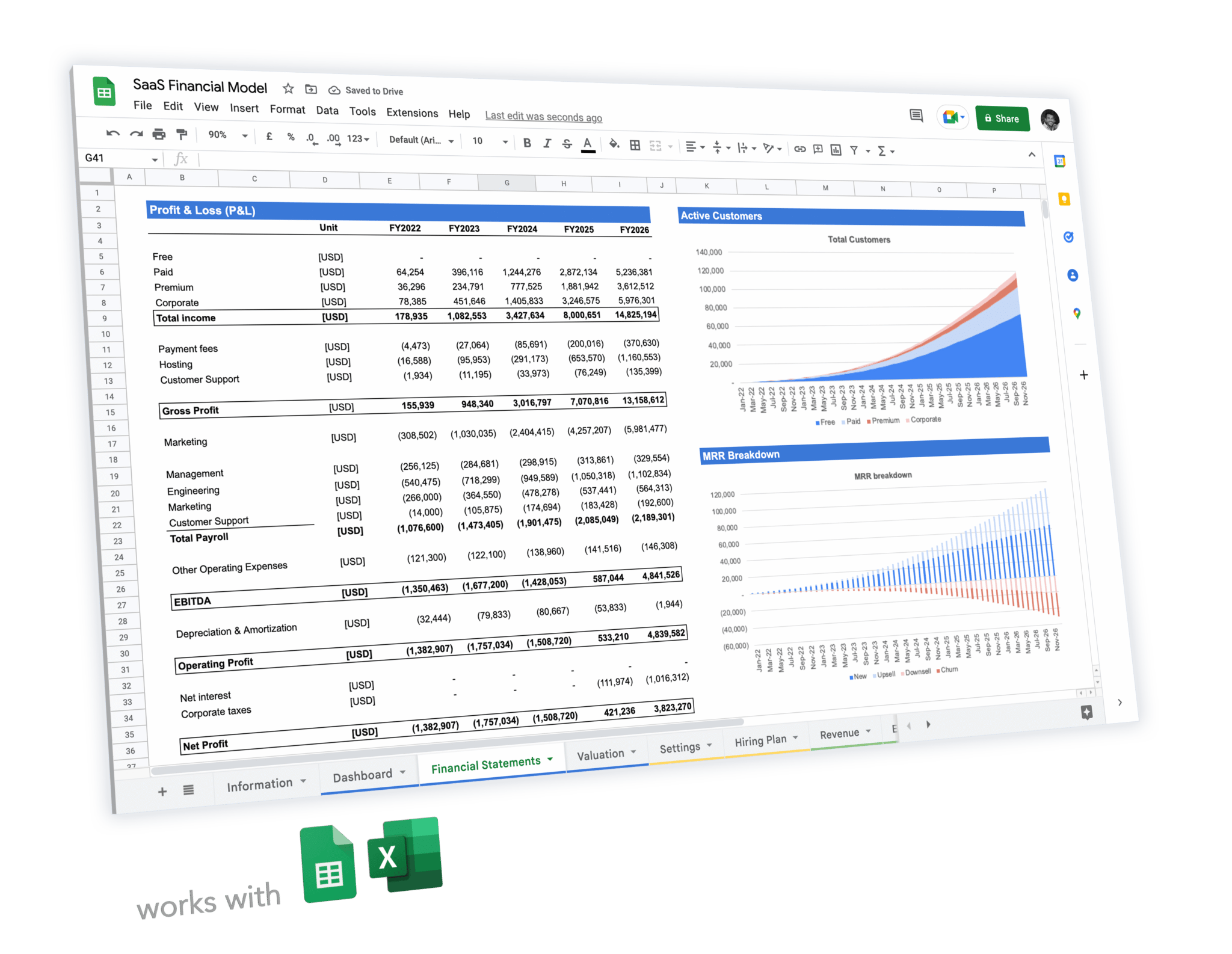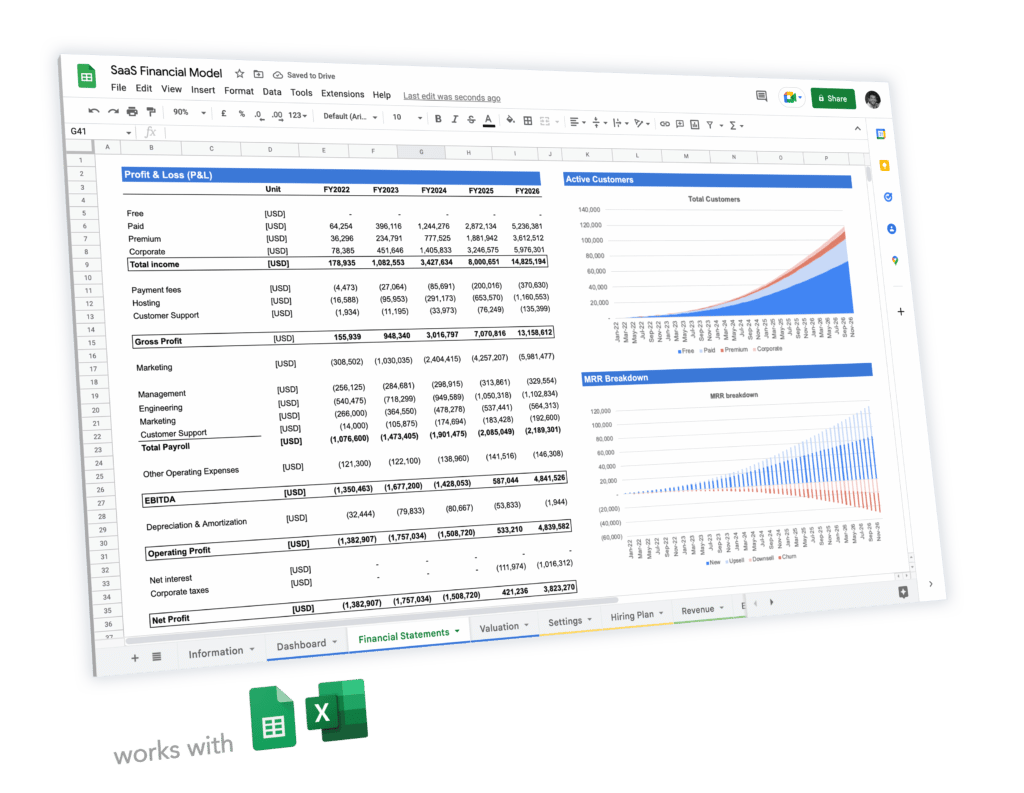 Expert-built financial model templates for tech startups
5-year pro forma financial model
20+ charts and business valuation
Free support
Inbox capital is a Stockholm-based VC firm investing in entrepreneurs and founders who champion disruptive technologies. The family-owned investor focuses on verticals like Fintech, Medtech, E-Sports, B2B SaaS, and Deep Social Networks. They look for companies with a proven business model and reached an impressive sales or KPI growth level.
The team at Inbox Capital has solid experience from founding to growing global businesses. They apply their expertise in helping founders build successful technology companies. Besides, the portfolio companies have access to a network of like-minded entrepreneurs and investors who help them shape their decision-making processes.
Industrifonden is an early-stage venture capital firm. The VC firm looks for founders and startups focusing on transformative ventures that define the future. Their core areas of expertise include life sciences, deep tech, and transformative technologies.
Since its inception, the VC firm has remained focused on supporting entrepreneurs that create solutions to support the shift to the new techno-economic paradigms. Industrifonden targets startups seeking to fund their pre-seed, seed-stage, and Series A companies. Their typical investments fall from SEK10M to SEK 50 Million. However, Industrifonden has the will and abilities to invest considerably more during their holding period.
Inventure is a Nordic VC firm targeting early-stage technology startups. Investing in Seed stage and Series A startups, the VC firm aims to become the investor of choice for entrepreneurs raising their first round. Since its inception in 2005, Inventure has invested in over 115 startups, making it one of Sweden's top VCs. They strive to partner with portfolio companies, help them overcome the daily operational challenges, and raise funding.
As proactive investors, Inventure focuses on supporting the management of portfolio companies. They help in staffing, making decisions, identifying markets, and new growth opportunities.
Luminar Ventures is a pre-seed and seed-stage VC fund targeting Nordic technology startups. The former founders and angel investors bring invaluable experiences to the portfolio companies. Besides, they link early-stage entrepreneurs to top-tier networks to help guide and support the founders through their journey of hypergrowth.
Focused relentlessly on startups growth, Luminar Ventures helps founders develop products that fit their target market. Besides, they help founders hire talented staff and find the right customers. More importantly, Luminar Ventures remains involved in helping firms with more crucial decision-making processes.
Monterro is a hands-on growth investor targeting software-focused entrepreneurs. They look for B2B software companies with excellent growth potential and provide the proper support to help them reach the founder's dream. For every portfolio company they are bringing on board, Monterro seeks significant ownership and board representation.
Monterro helps portfolio companies tackle challenges, determine company positioning, and identify the competitive advantage by taking center stage. Besides, they work with the management and deliver support that helps the leaders in business planning, sales, and marketing.
Investing in and developing software companies, Monterro has helped companies unlock the critical factors and scale by giving them the correct input.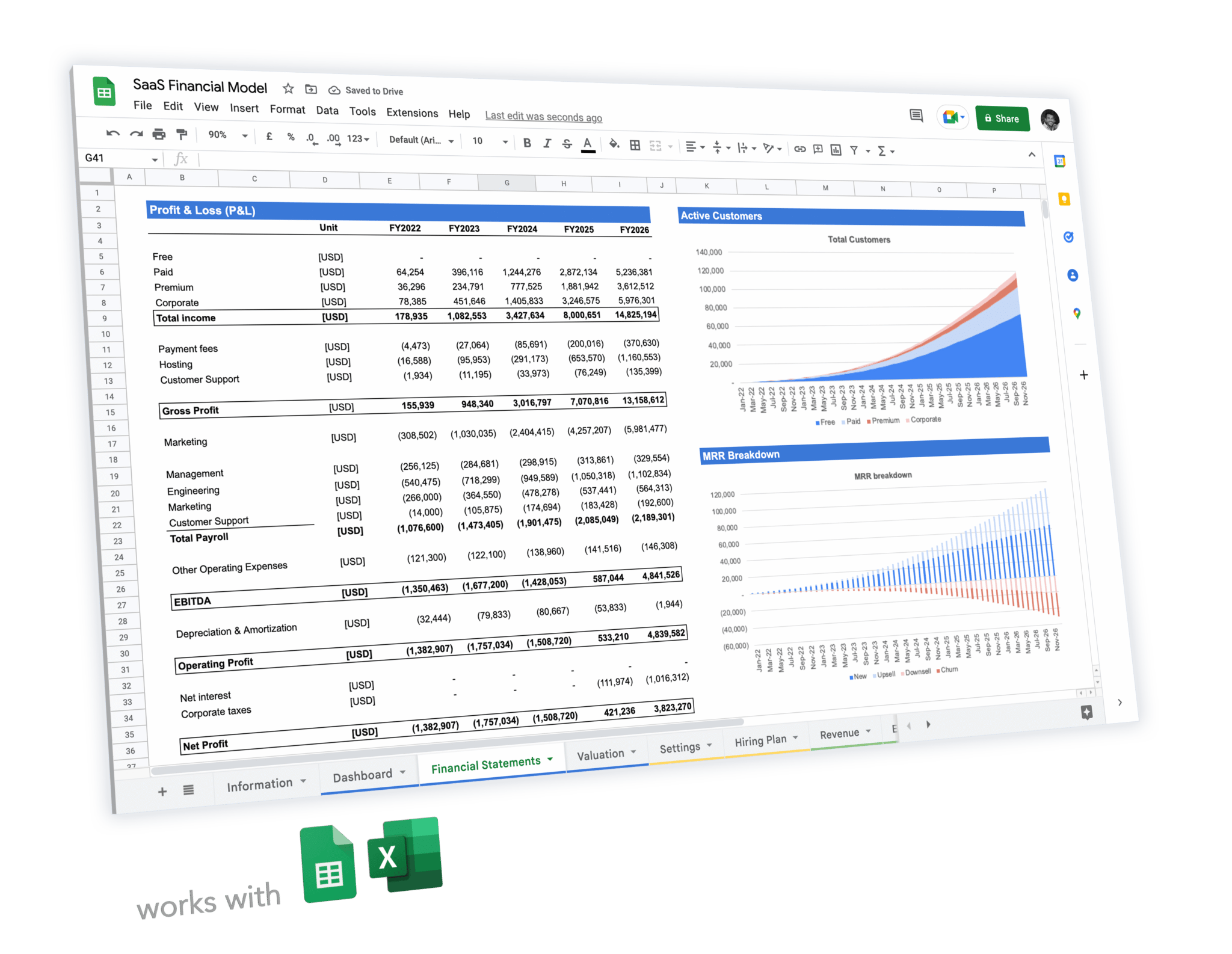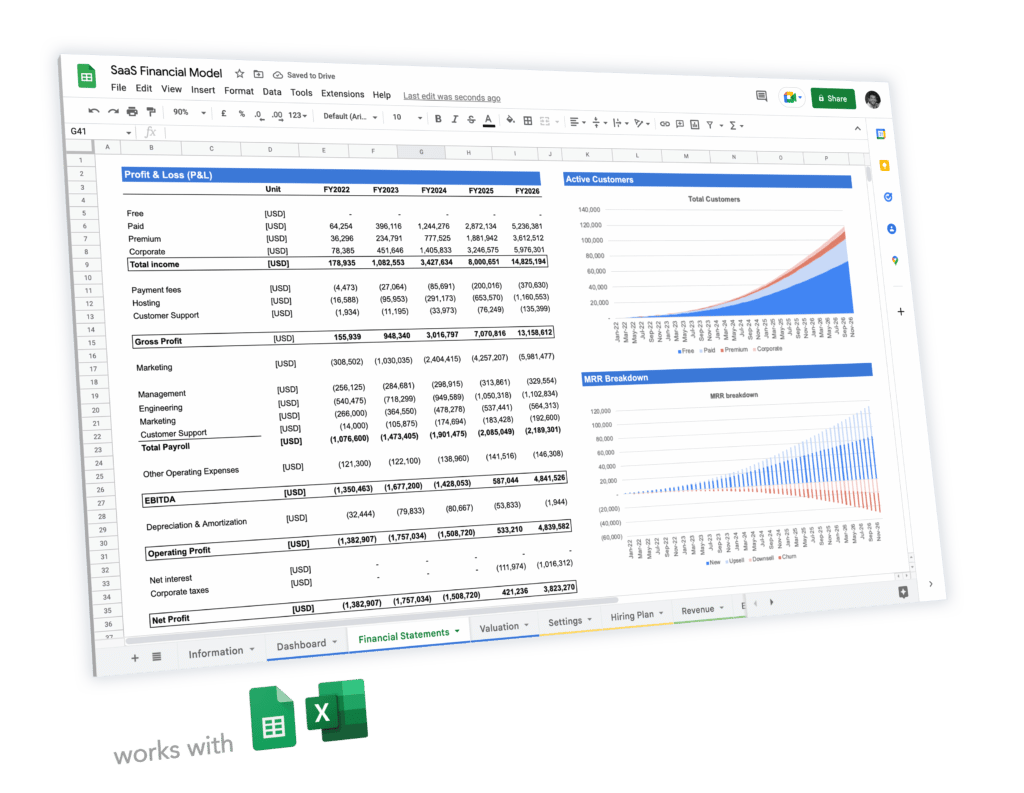 Expert-built financial model templates for tech startups
5-year pro forma financial model
20+ charts and business valuation
Free support
NFT Ventures backs Fintech-focused entrepreneurs and founders, helping them build world-class businesses. Investing in Stage A, B, and C companies, NFT ventures remain focused on capitalizing on transformation in the banking and financial services sector.
They support established startups with a clear growth plan and scalable concepts. Ideally, they look for entrepreneurs dedicated to scaling up their businesses and maximizing growth to become sector leaders.
NFT ventures have become a natural part of the finance ecosystem for years. Over the years, they have gained knowledge and experience in the finance segment, and they seek to apply the invaluable expertise to help portfolio companies grow.
With over 240 investments to date, Northzone is undeniably one of Sweden's top VCs. Northzone is an early-stage venture capital fund partnering with seed stage, series A, and series b founders. The VC firm targets seed-stage founders and helps them understand what they need to achieve their growth targets. Northzone looks for early-stage companies with a product and targets a significant market opportunity. Their typical investments at Series A and B are typically between $1M to $25M.
Apart from funding, Northzone helps portfolio companies through the decision-making paths. They have decades of investments and invaluable operational experience, making the VC firm an excellent entrepreneur resource.
Peak Capital is an early-stage VC firm targeting entrepreneurs who build SaaS and marketplace platforms. The VC firm seeks to be the lead investor, and for each deal, they invest between €250K and €4Million, to help founders realize their visions quicker. They look for teams with clear investment plans and those ready to scale.
Peak reserves the majority of their fund for follow-on rounds. They also support their portfolio founders in raising later rounds. They have built a robust network of investors who have the conviction and will to continue supporting founders from pre-seed to Series B and beyond.
Spintop Ventures is an early-stage venture capital firm targeting technology companies. The VC firm has shown an exceptional commitment to helping startup founders achieve their mission. They focused on creating solutions that drive transformation for long-term social sustainability. Their teams partner with portfolio companies and establish a strong partnership that guarantees enterprise success.
Spintop Ventures invests early when the portfolio company has launched an initial version of their product and gained traction. The VC firm looks to become the catalyst accelerating growth and business expansion.
Standout Capital is an entrepreneurial investor who seeks to support outstanding technology companies' growth. The VC firm looks for companies with an established business with proven profitability. They like startups with scalable business models and good development enabled by technology. However, Standout Capital does not invest in early-stage sectors like Biotech, Cleantech, or Gambling.
Their typical investment size is between SEK 50Million and SEK 150 Million. Apart from financial investments, they are active shareholders and take positions on the board. Finally, Standout Capital helps innovative companies grow and succeed by partnering with founders and other owners.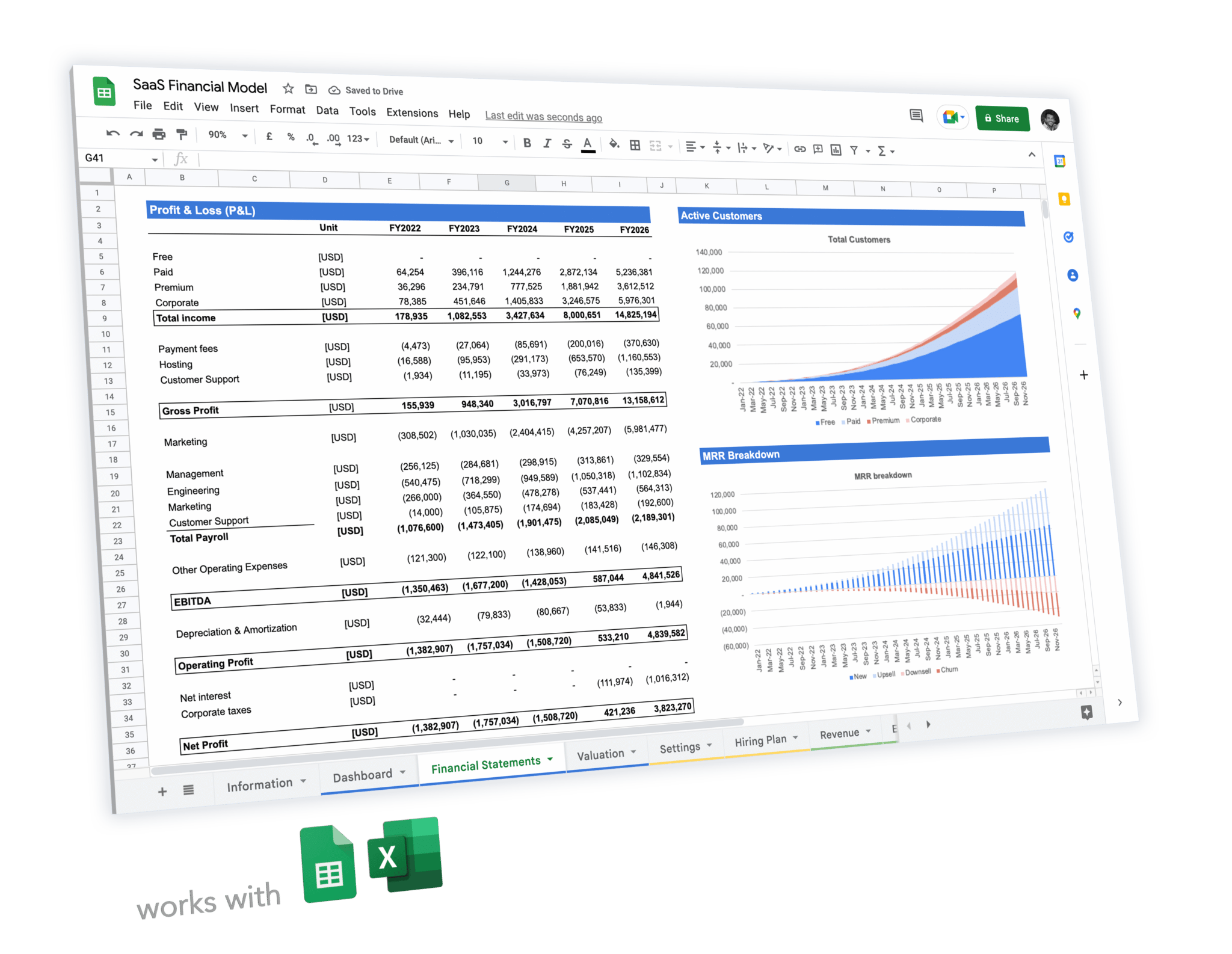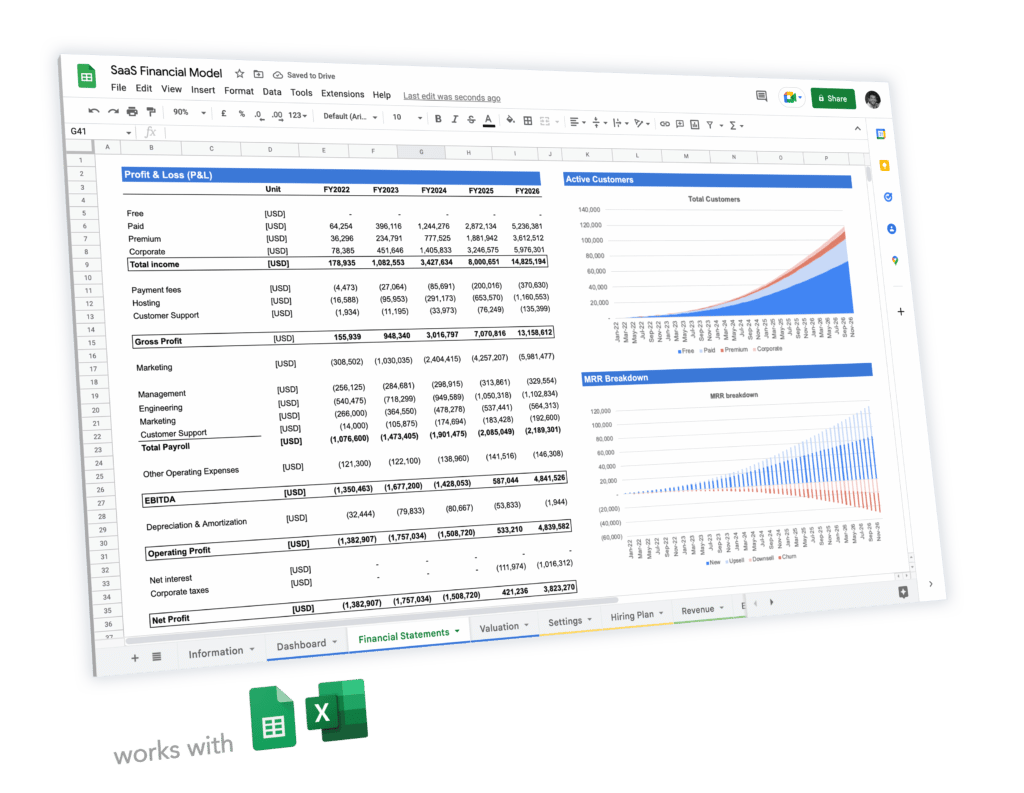 Expert-built financial model templates for tech startups
5-year pro forma financial model
20+ charts and business valuation
Free support