Switzerland's Top 11 Startup Accelerators & Incubators [2023]
Are you looking for capital and/or mentorship for your startup? Switzerland has some of Europe's best startup accelerators and incubators. Beyond funding, Switzerland's startup accelerators and incubators also offer entrepreneurs and founders incredible valuable support for product development, sales and marketing.
Whether you are looking to find a co-founder, build your MVP and/or get the seed money you need to scale up, accelerators and incubators are the way to go!
In this article we have listed our top 11 accelerator programs in Switzerland. So, if you haven't yet started to apply, here is a good place to start learning about them. Let's dive in!
This article is part of a series where we present you the top startup incubators and accelerators across Europe. Check out our rankings for the UK, France, Germany, Netherlands, Denmark, Ireland, Italy, Norway, Austria, Spain, Sweden and Finland.
Looking for Switzerland's top startup venture capital firms instead? Check out our ranking here.
Accelerator vs. Incubator: What's The Difference?
Using the terms "accelerator" and "incubator" interchangeably is a common mistake. Whilst they are similar and sometimes can be found under the same roof (organisation), they are very different.
Startup Incubators
As the name suggests, startup incubators are tailored more to startups still in their incubation period for their ideas. As such, incubators help startup founders turn their ideas into early working prototype versions of a product or service.
Joining an incubator comes with many perks for early stage businesses. For example, incubators will typically let you use office spaces for twelve months, and in some cases every several years.
Yet, not all incubators are equal. Some might be specialised on a specific industry, and others on a specific expertise: do you want to work on your Minimal Viable Product (MVP), or are you looking for help to kick-start your sales and marketing efforts?
Therefore, if you're interested in joining an incubator program, you should first ask for feedback from founders who are currently in the program. You should find out how long they've been with the program and what growth they have achieved with its help.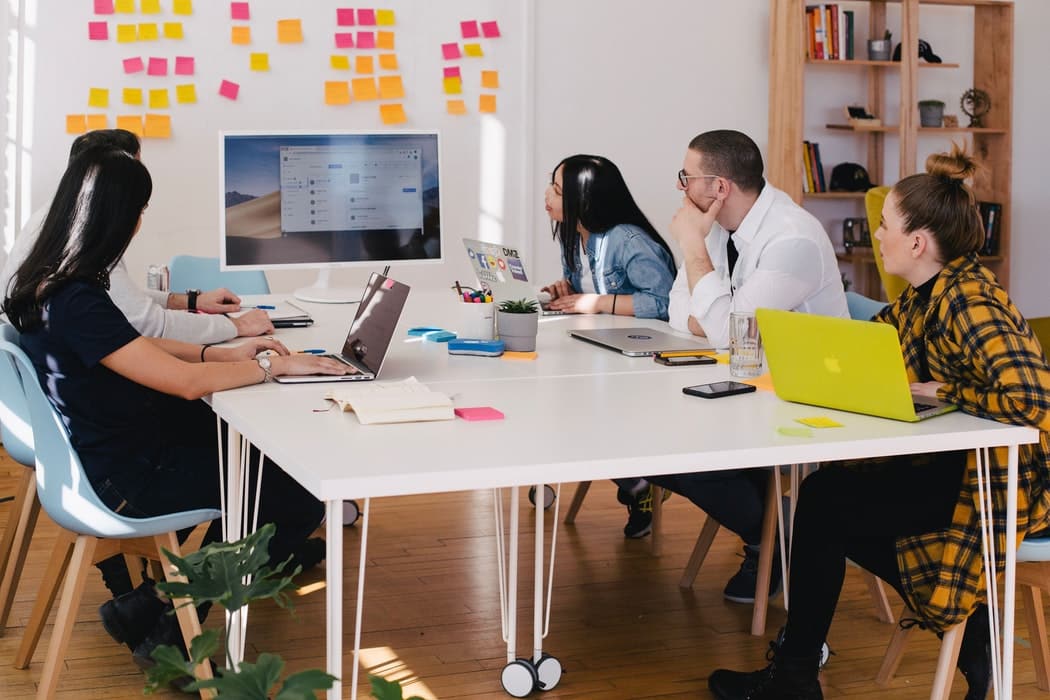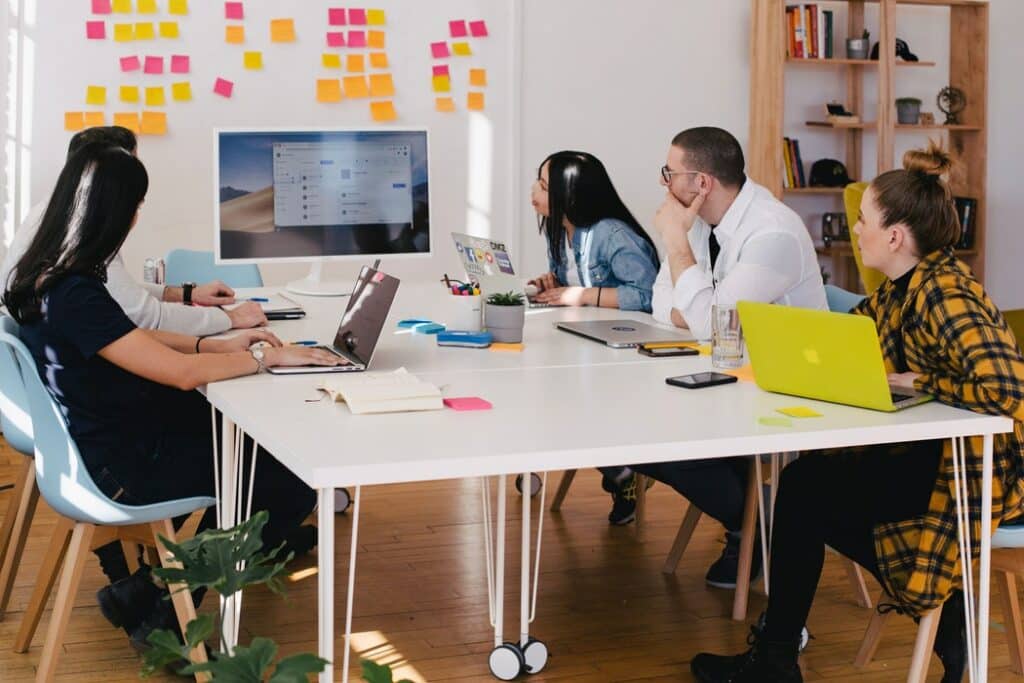 Startup Accelerators
In contrast, startup accelerators are ideal for startups that have already gathered some momentum. That's why startup accelerators are best for startups with a complete cofounding team, a MVP, and that are looking to accelerate their growth (commercialise their product / service).
Accelerator programs usually take place between a few weeks to a couple of months. In that time, they'll give you access to their network, connections, knowledge, and a relatively small amount of funding for your startup.
When looking for an accelerator program, it is crucial to do your research. Identify the program's list of alumni. Who among their startups experienced success? How many failed? Who are in their list of mentors, and what accomplishments do these people have that you think would help you succeed in your business?
Taking the time to find the best-fit startup accelerator for your business is essential. After all, you'll be trusting these people to help your business succeed.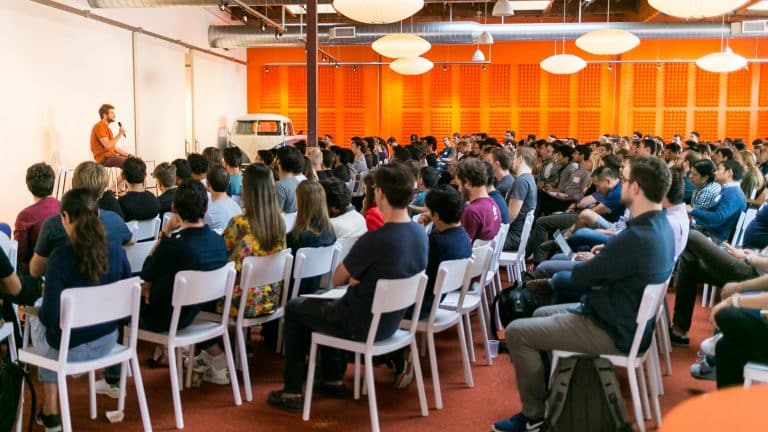 Switzerland's Top 10 Startup Accelerators & Incubators
Here's a summary table of the top 11 startup accelerators and incubators in Switzerland (in alphabetical order):
| Name | Accelerator or incubator? | Program length | Investment size | Sector focus |
| --- | --- | --- | --- | --- |
| Axelra | Accelerator | 2-10 weeks | Undisclosed | Sector agnostic |
| Base Launch | Accelerator | N/A | €500,000 | Biotech |
| Bluelion | Incubator | 10 weeks | None * | Sector agnostic |
| DART Labs | Accelerator | 12 months | CHF 200,000 – 500,000 | Deep tech |
| DayOne | Accelerator | N/A | CHF 50,000 | Health tech |
| Fongit | Incubator | 3 years | CHF 50,000 – 400,000 | ICT, Engineering, Life Sciences |
| Innopeaks | Accelerator | 3 months | CHF 20,000 – 300,000 | Health tech, Insurtech |
| Kickstart | Accelerator | 2 months | CHF 10,000 | Sector agnostic |
| MassChallenge | Accelerator | 4 months | Up to CHF 1 million | Sector agnostic |
| Swiss Startup Factory | Accelerator | 10-16 weeks | CHF 15,000 | Sector agnostic |
| Venture Kick | Incubator | 3 – 9 months | Up to CHF 1 million | Sector agnostic |
* The accelerator does not fund directly the startups. Instead, startups get the opportunity to raise funding from external investors at Demo Day at the end of the program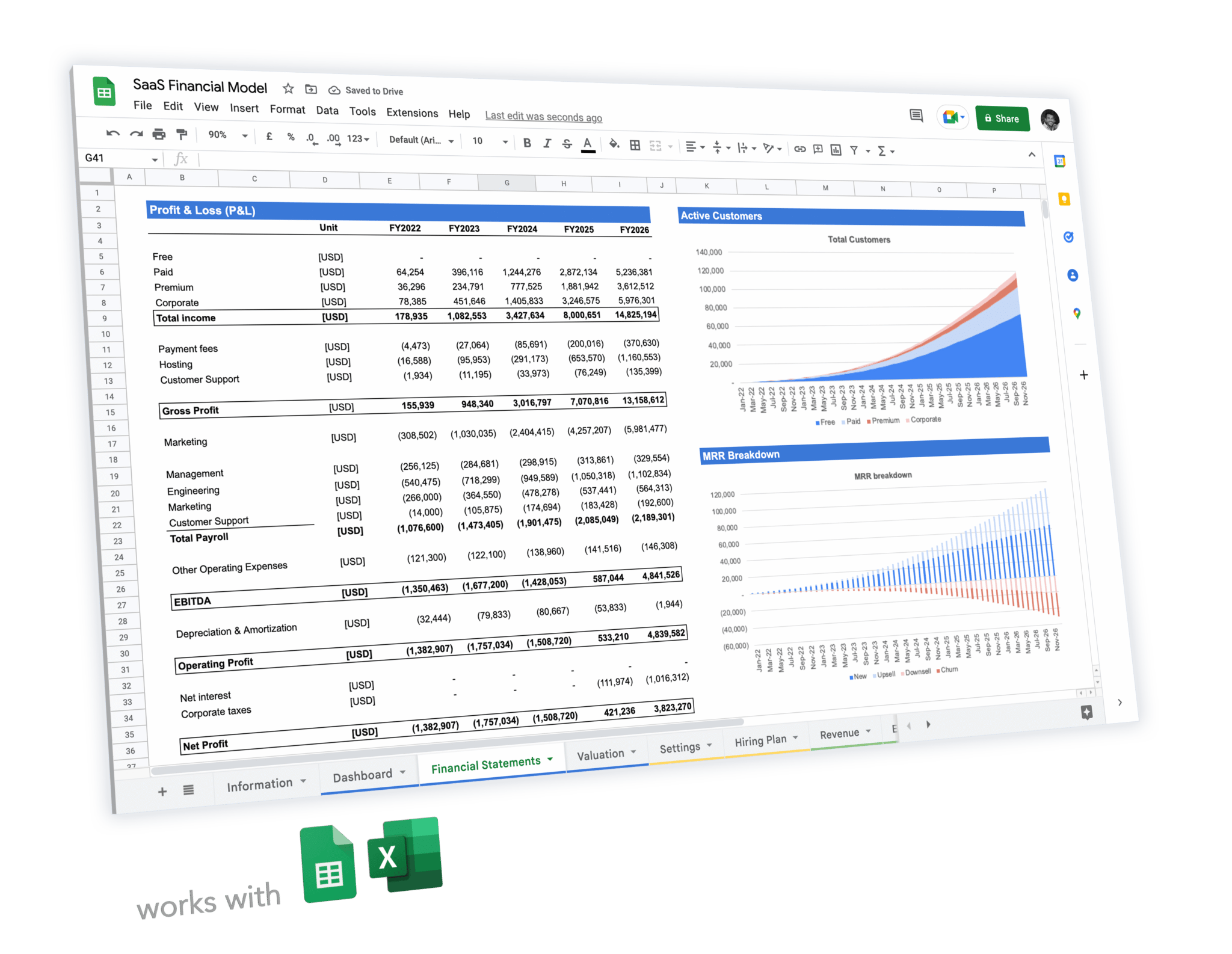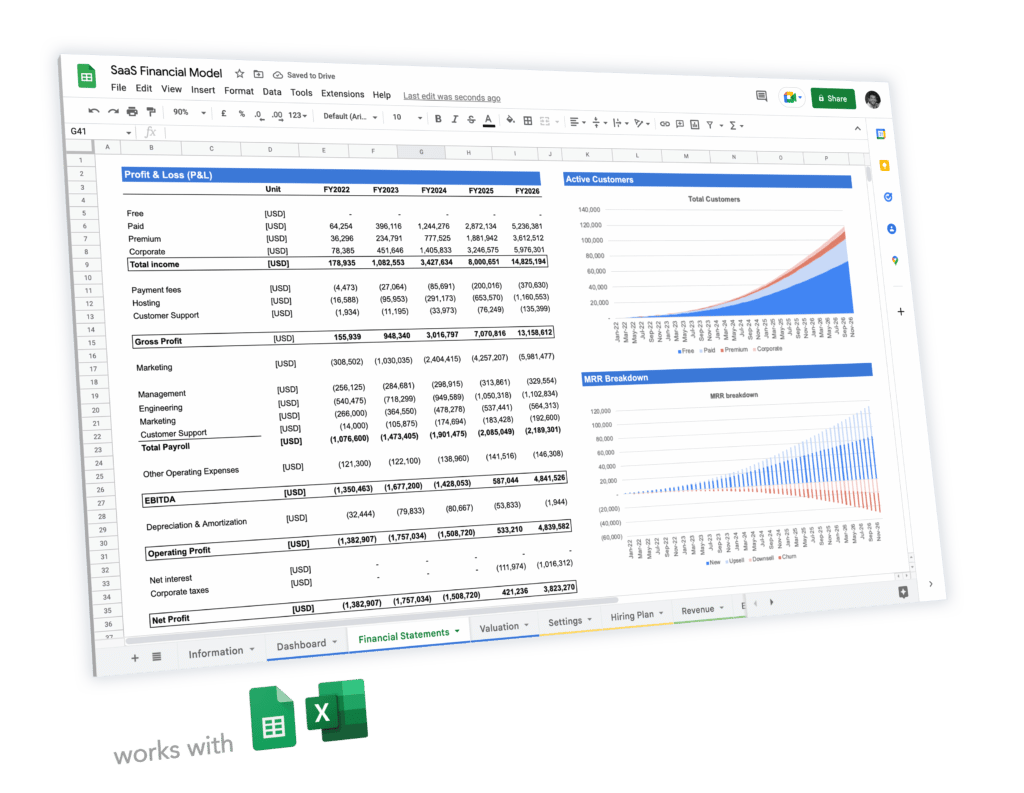 Expert-built financial model templates for tech startups
5-year pro forma financial model
20+ charts and business valuation
Free support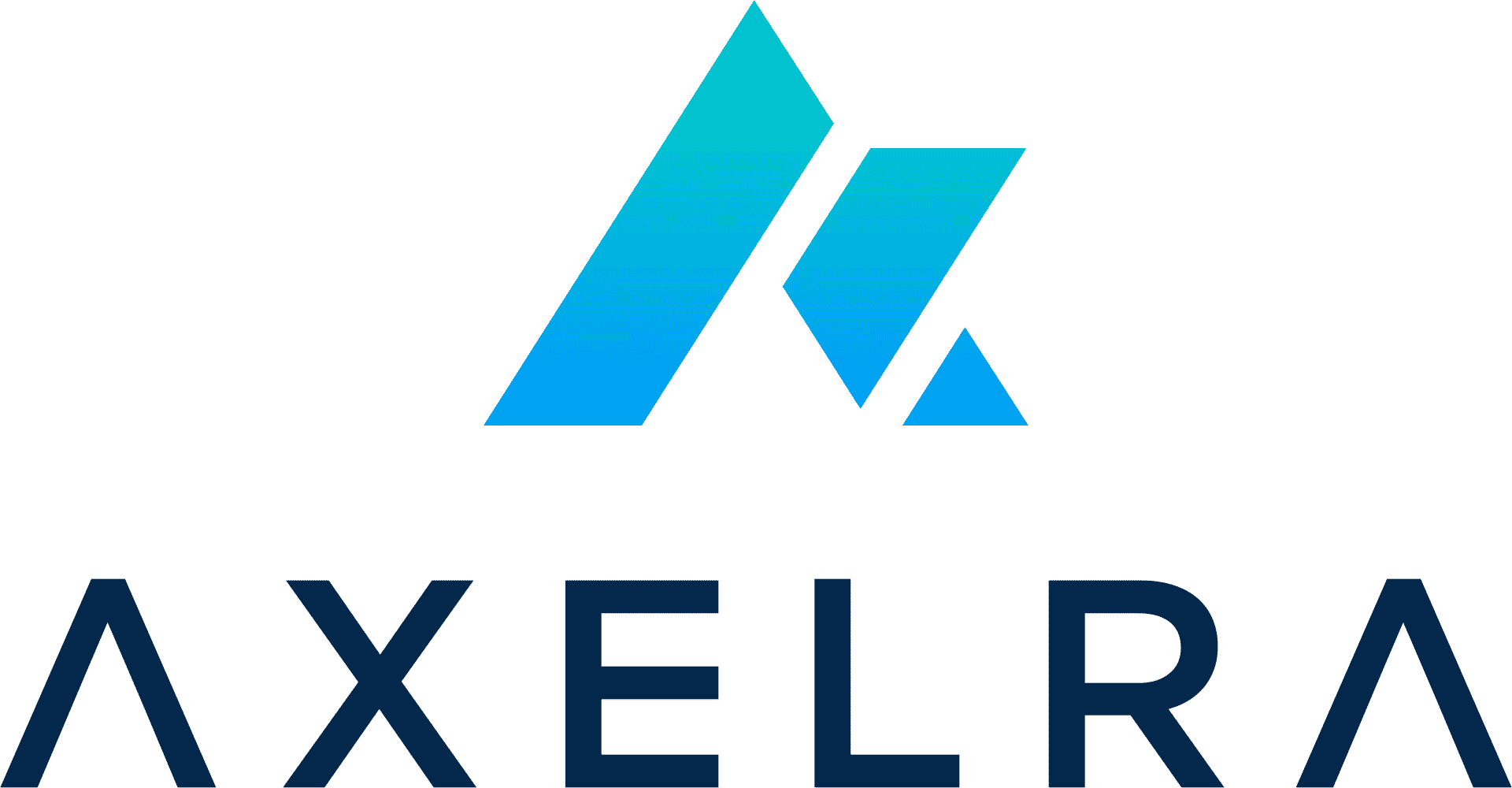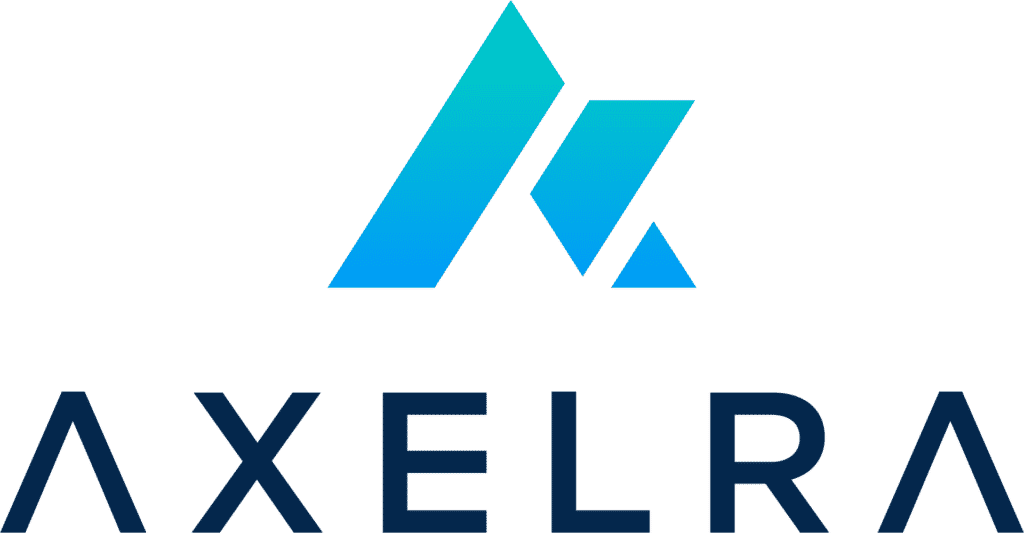 Axelra is a one-of-a-kind startup accelerator based in Zurich. They're actually more of a "venture builder" that offers founders different programs, from 1-day ideation hackatons, 2-4 weeks incubation for prototype testing to a full blow 10 weeks acceleration program.
For every project, Axelra mobilises a team of 3-5 people that works with the founding team to build and scale a product. In addition to this, Axelra also invests capital and technology resources from its own network of partners (amount varies per project).
BaseLaunch is a top of the line biotech accelerator that primarily welcomes start-up companies working on therapeutic ventures.
Since its founding back in 2018, BaseLaunch has incubated and accelerated 13 companies with next-generation biotech solutions with a total of $200+ million worth of funding.
Any early stage companies, researchers, scientists and entrepreneurs can apply for their grant and grow their companies in 3-year's time, then get catapulted to the wider Swiss market.
BlueLion is a non-profit startup incubator based in Zurich. They offer different services to startups: a co-founder match-making and a 10-week incubation program among others.
If you have a great business idea and need support to build your startup, then schedule a checkup with them to be considered for the incubator program.
Once you're admitted to the program, then you'll get free access to their extensive network of experts, mentors, and investors, and personal coaching.
Yet, note that the incubator program doesn't necessarily mean they will invest in your business. Instead, you will have the opportunity to pitch investors and VCs at Demo Day at the end of the program.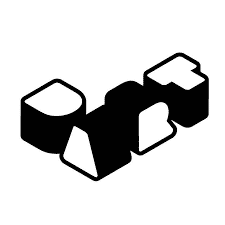 DART Labs is one of Switzerland's top startup accelerators that focuses on impact and sustainable businesses across different sub-industries such as, among others, Artificial Intelligence (AI) and deep tech.
Their 12-month tailor-made program is run in 2 locations: Zurich and San Francisco. That way, they welcome both European and US startups.
As part of their program, they offer founders access to investors, strategic partners, office space, mentorship as well as support for certain operations (hiring, PR, etc.) and funding.
Indeed, they typically invest between CHF 200,000 to CHF 500,000 in each of the companies participating to their accelerator program.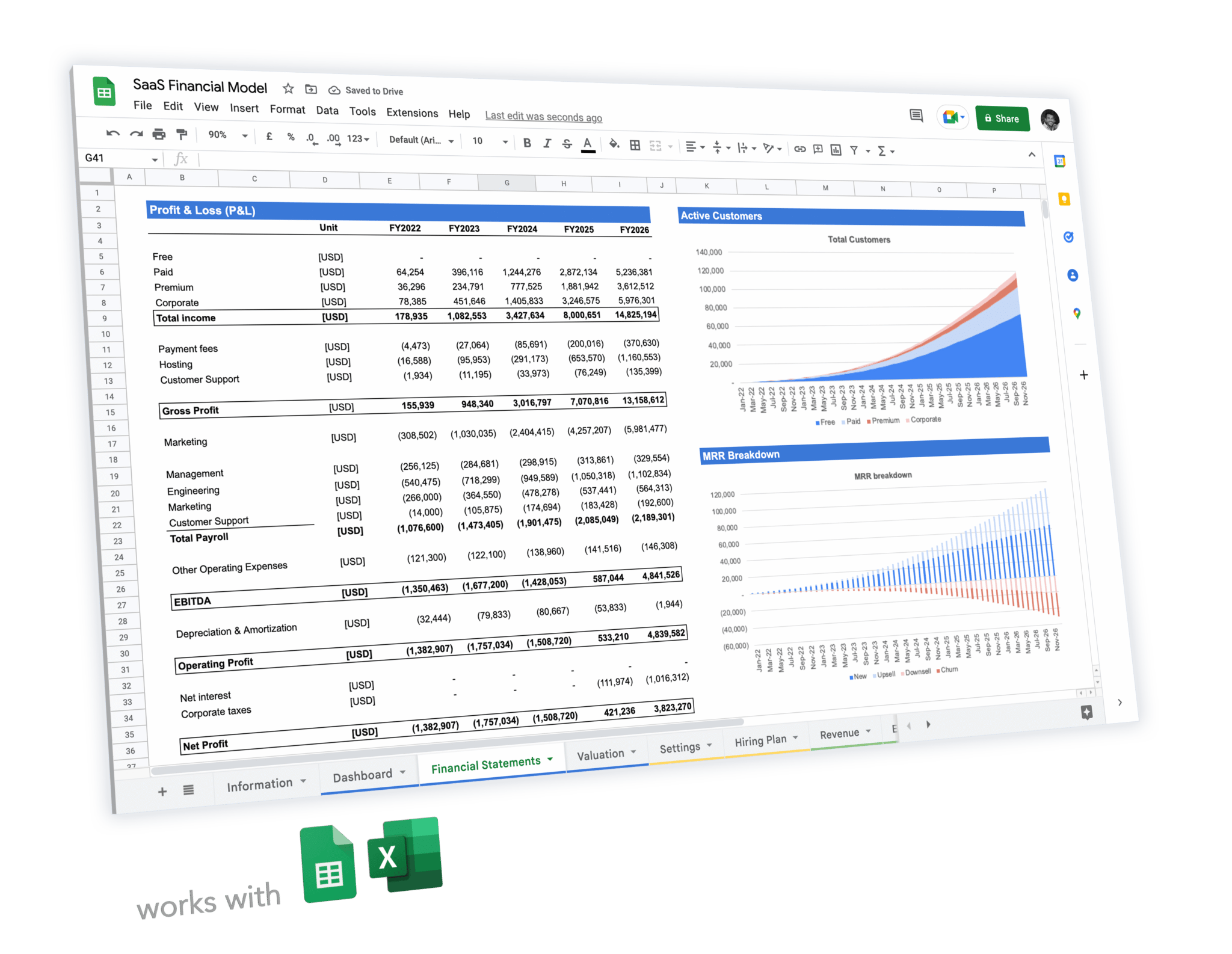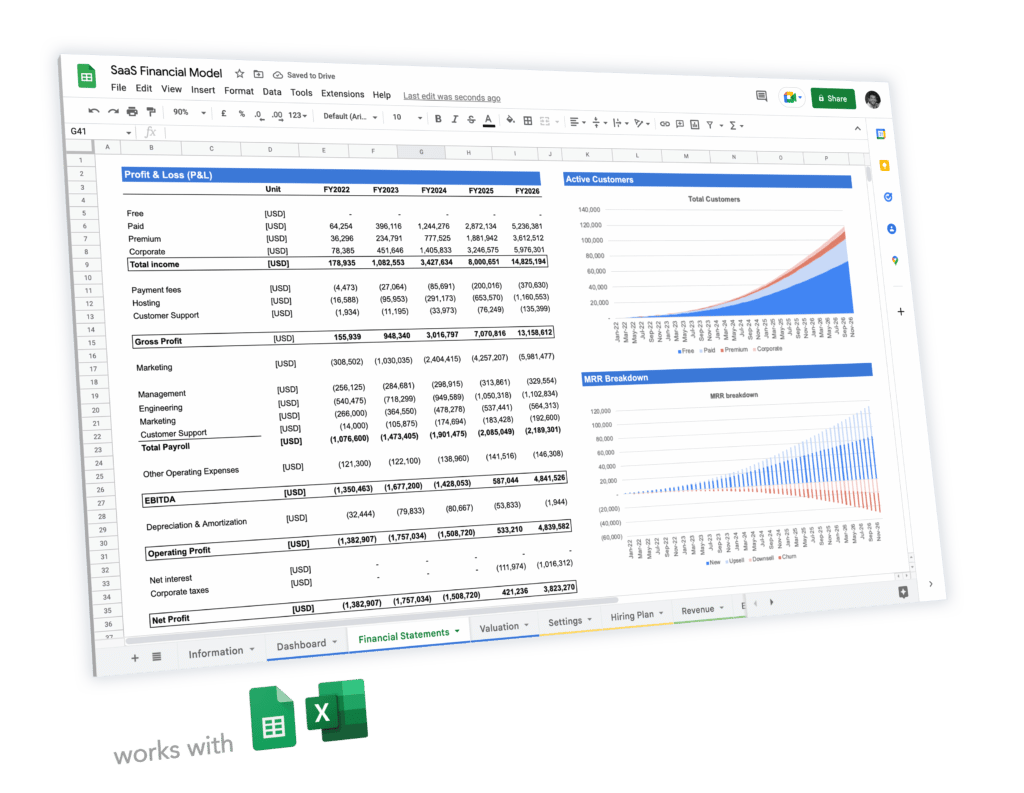 Expert-built financial model templates for tech startups
5-year pro forma financial model
20+ charts and business valuation
Free support
DayOne is a unique start-up accelerator that provides financial and mentoring assistance to early stage companies.
If you are a healthcare innovator, then you will find a special place at DayOne to develop your ideas into marketable products and become one of Europe's leading healthcare and life sciences companies.
As a health tech accelerator, DayOne especially welcomes physicians, researchers and other healthcare professionals.
Also note that each startup participating to the program benefits from CHF 50,000 funding.

Fongit is Switzerland's premier startup incubator that focuses on developing ICT, Engineering and Life Sciences startup companies in Geneva.
Created in 1991, Fongit has incubated over 100 companies in which they invested more than CHF 300 million to date.
As part of the program companies also receive one of 3 different types of funding. These are:
CHF 50,000 grant for early-stage startups; or
CHF 100,000 seed loan for companies with a Proof-of-Concept; or
CHF 400,000 "growth loan" for scale-ups
Yet, the incubation program lasts for 3 years, during which they will provide further mentorship and professional guidance as you carry along and operate in the Swiss market.

Innopeaks is the leading Swiss Health Insurance company Groupe Mutuel's own accelerator program. Since its inception in 2018, Innopeaks has accelerated 20 startups to date.
Because Groupe Mutuel's main lines of business are occupational pension benefits and life insurance, Innopeaks only accepts startups in the health tech and insurtech industries.
Successful applicants receive CHF 20,000 worth of accommodation and travel costs to cover for living expenses during the 3-month program, as well as perks and partner deals worth more than CHF 300k.


Kickstart's is arguably Switzerland's largest startup accelerator.
Since its inception in 2015, Kickstart helped 270+ startups across 40+ countries raised more than CHF 1.5 billion!
The accelerator focuses on a number of industries to deliver the most tailored mentorship and expertise to startups. The industries are: Edtech, Fintech, Healthtech, Food tech, Circular economy and Smart city.
Kickstart focuses mostly on later stage startups that are ready to partner with key partners and companies to commercialize their product(s). As such, it isn't an incubator nor a pre-seed accelerator program.
Beyond mentorship, Kickstart offers startups an unparalleled network of VCs and partner companies and offers a CHF 10,000 allowance to cover for business expenses during the program.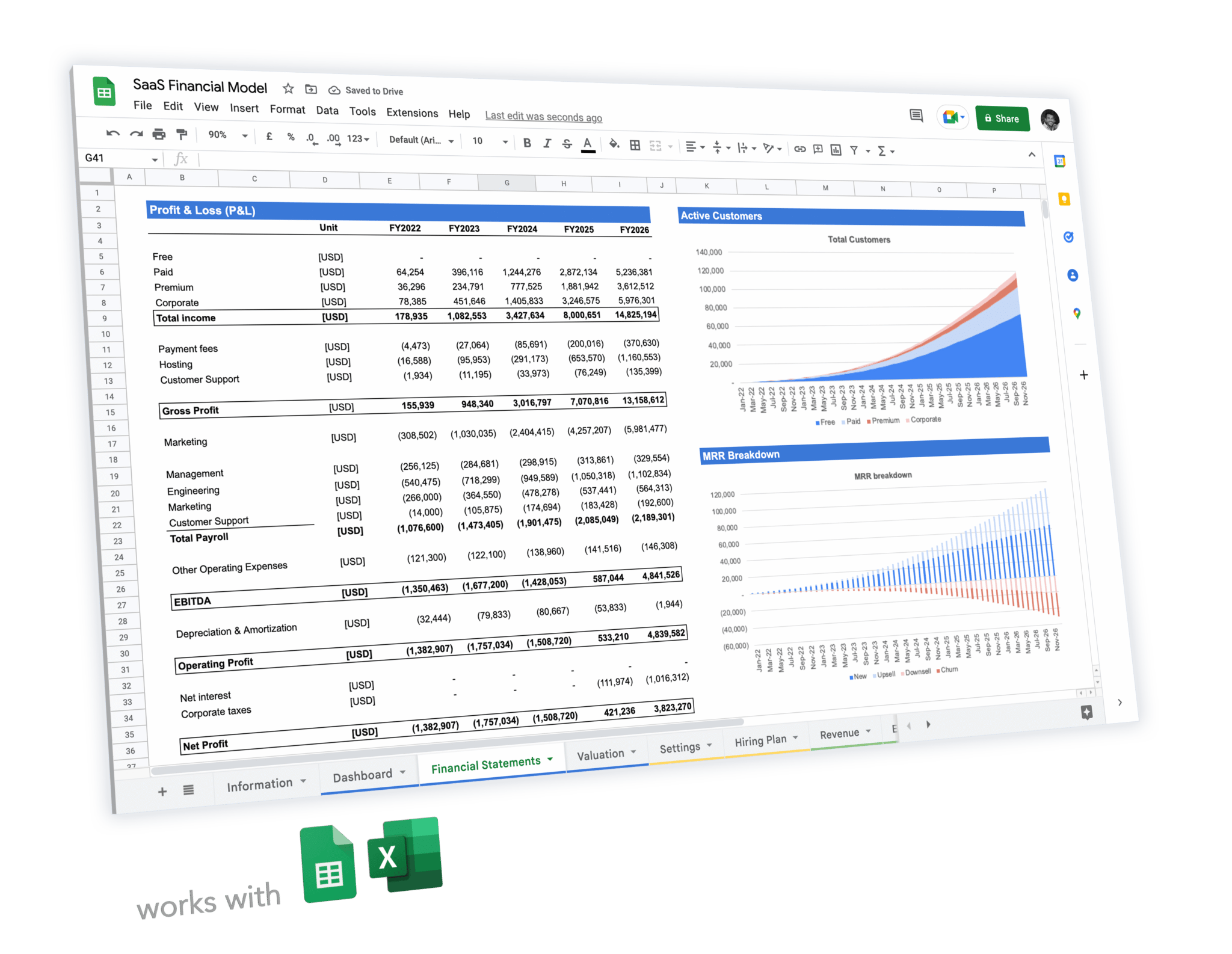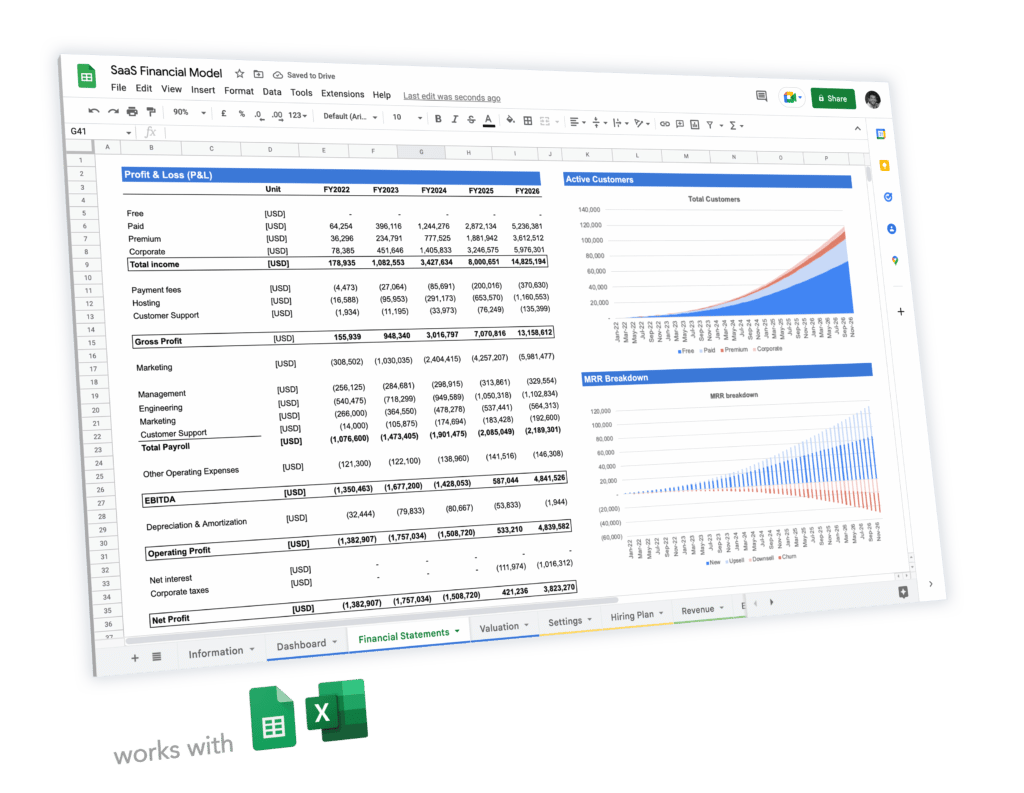 Expert-built financial model templates for tech startups
5-year pro forma financial model
20+ charts and business valuation
Free support

MassChallenge is one of Switzerland's fastest-growing startup accelerators. Indeed, since 2015 they quickly grown to establish 6 branches in different locations around the world.
Also, MassChallenge has already helped 492 startups to date!
Their program in Switzerland, founded in 2016, lasts 4 months during which they provide companies and founders with learning tools and materials and coaching and mentorship thanks to their network of over 400 experts.
Also, what's great about MassChallenge is that startups also compete to receive a non-dilutive grant of up to CHF 1 million during the program..! Yet, don't worry if you don't make it: 65% of graduates still raise funds during or immediately after the program.
Finally, the accelerator also offers startups access to an unparalleled network of corporate partners totalling 260 billion in revenue, among others: Nestlé, General Mills, Südzucker, Ricola, and more.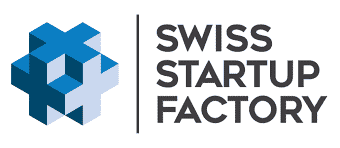 Founded in 2014, Swiss Startup Factory is a Zurich-based accelerator constantly looking for digital entrepreneurs with a revolutionary idea that will dramatically change the Swiss economic landscape.
Join their 10 to 16-week long accelerator program and enjoy benefits such as coaching, mentoring, office space as well as a network of seasoned entrepreneurs that will guide and help you from the start of the accelerator program and onwards.
Also note that startups get CHF 15,000 in seed funding as part of the program.

Founded in 2007, Venture Kick is another of Switzerland's top startup accelerators. Indeed, they have incubated over 600+ companies since then. And they are growing fast too: in 2021 alone they invested in 163 startups..!
Their program offers each company up to CHF 150,000 in 3 stages: startups must present to a jury to go to the next round with a 50% chance of selection.
Finally, finalists may receive up to CHF 850,000 from Venture Kick's own fund, representing CHF 1 million in total for the most successful companies.
More Free Resources For Swiss Startups
Have a look at our articles below: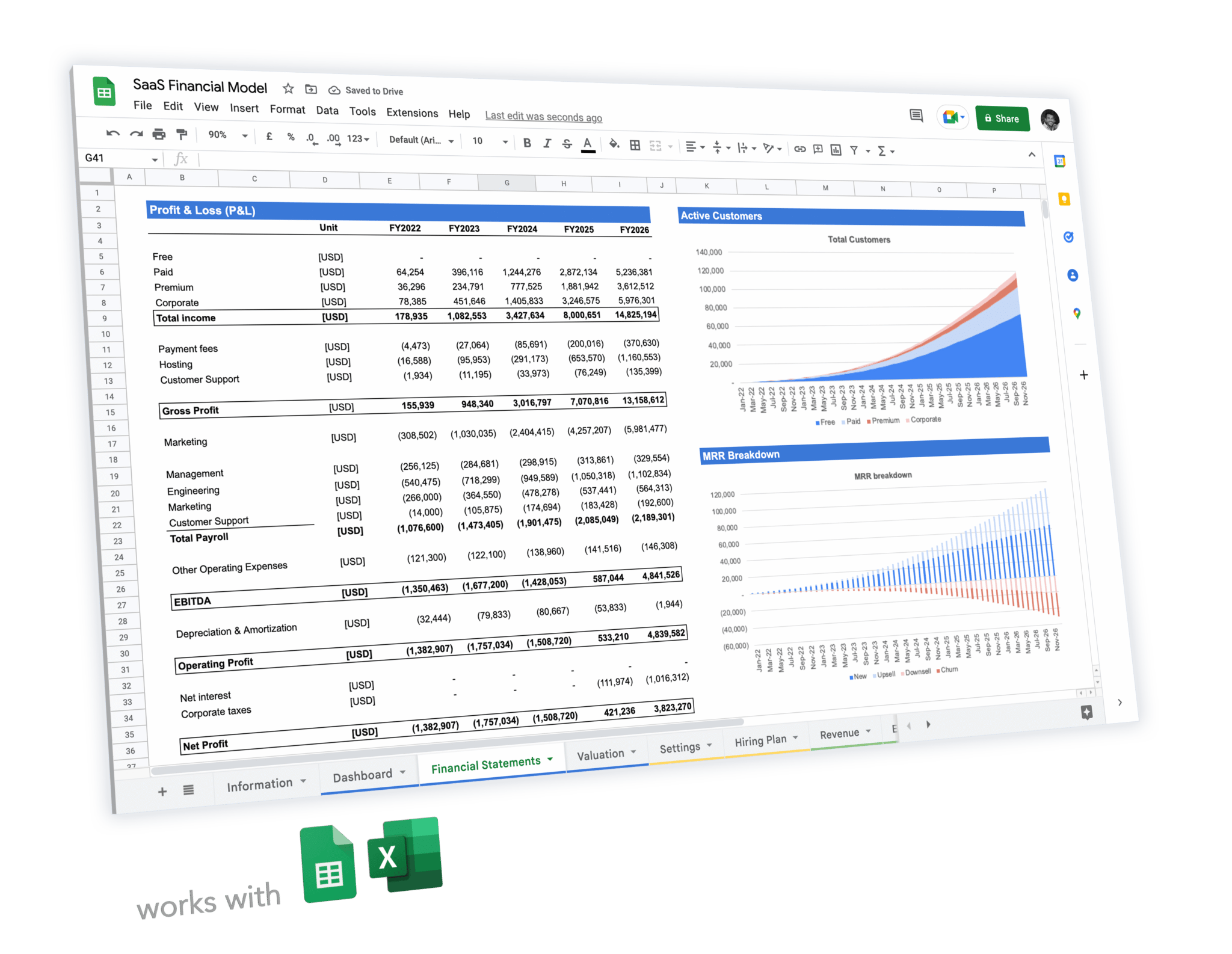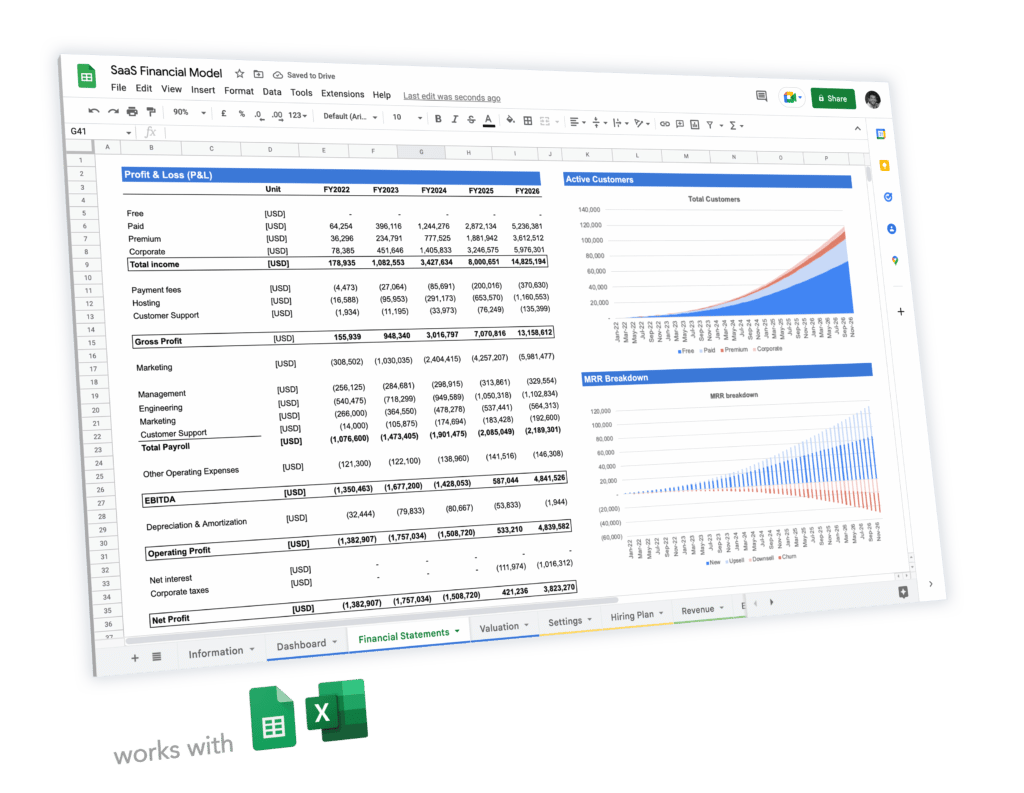 Expert-built financial model templates for tech startups
5-year pro forma financial model
20+ charts and business valuation
Free support