Top 50 CEE Startup Accelerators & Incubators [2023]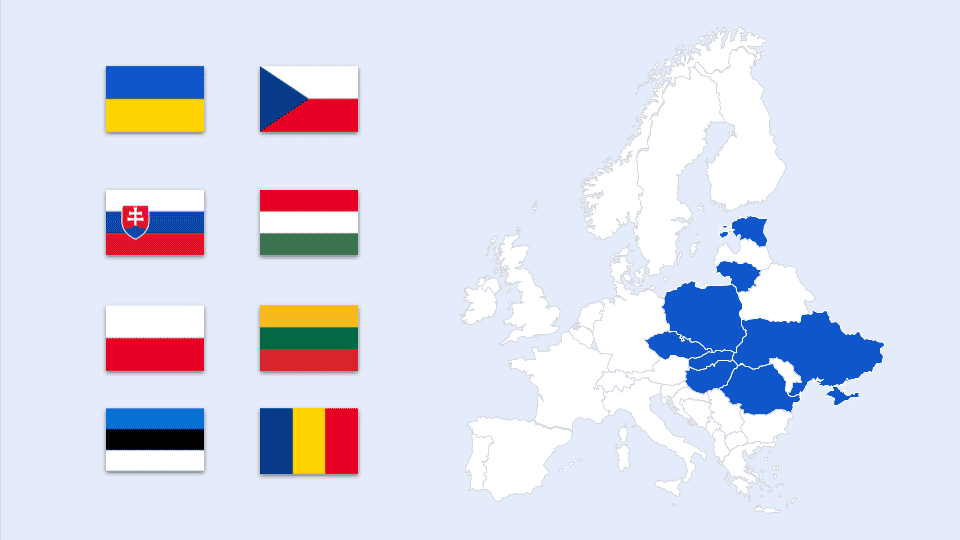 Are you looking for capital and/or mentorship for your startup? Startup accelerators and incubators in Central Eastern Europe (CEE) are a great place to start. Beyond funding, they also offer entrepreneurs and founders incredible valuable support for product development, sales and marketing.
Whether you are looking for a free money competition prize or a place to find a co-founder and get the seed money you need to get started, accelerators and incubators are your best pick.
Therefore, we have listed in this article the top 50 startup accelerators in Central Eastern Europe (CEE). So, if you haven't yet started to apply, here is a good place to start learning about them. Let's dive in!
Our Top Startup Accelerators & Incubators in CEE
Here's a summary of our top 50 startup accelerator and incubators in CEE (in alphabetical order):
Accelerators
Name
Country
Program length
Investment size
70v
Lithuania
8 – 12 months
Up to €400,000
Accelpoint
Poland
1 – 3 months
€65,000 – €130,000
AHa!BrainStore
Hungary
Undisclosed
Up to €200,000
Akcelerátor VŠEM
Czech Republic
3 months
N/A
Baltic Sandbox
Lithuania
8 weeks
€20,000 – €200,000
CEU iLab
Hungary
6 months
None *
Challenger
Slovakia
3 months
€4,000 – €10,000
Czech Invest
Czech Republic
7 months
CZK 800,000
Early Game
Romania
4 – 6 weeks
€200,000 – €3.5 million
Founder Institute
Czech Republic
4 months
None
HealthCare Lab
Slovakia
4 months
Up to €5 million
Impact Hub
Romania
3 months
€300,000
Innovation Labs
Romania
7 months
N/A
Intellitext
Hungary
2 – 4 months
Up to €300,000
Katalista Ventures
Lithuania
3 months
€50,000
Launcher
Slovakia
Undisclosed
Undisclosed
MIT Enterprise Forum CEE
Poland
6 months
€50,000
NaktechLab
Hungary
3 months
€500,000
NextGrid
Poland
3 months
Up to $500,000
OTP Startup
Hungary
3 – 6 months
Undisclosed
Prototron
Estonia
10 weeks
€35,000 – €60,000
Reaktor X
Poland
10 weeks
N/A
Risky Business
Romania
N/A
Up to €100,000
Space3ac
Poland
12 weeks
€65,000
Spherik Accelerator
Romania
3 months
€150,000 – €1M
Startup Wise Guys
Lithuania
5 months
€55,000
Startup Yard
Czech Republic
3 months
€20,000
StepFwd
Romania
8 weeks
N/A
Superangel
Estonia
12 months
€50,000 – €300,000
Techcelerator
Romania
3 – 6 months
€80,000
(in average)
Uplift
Slovakia
4 months
Up to €200,000
Applying to an Accelerator?
Get a rock-solid pitch deck and financial projections with our templates!
Incubators
Accelerator vs. Incubator: What's The Difference?
Using the terms "accelerator" and "incubator" interchangeably is a common mistake. Whilst they are similar and sometimes can be found under the same roof (organisation), they are very different.
Startup Incubators
As the name suggests, startup incubators are tailored more to startups still in their incubation period for their ideas. As such, incubators help startup founders turn their ideas into early working prototype versions of a product or service.
Joining an incubator comes with many perks for early stage businesses. For example, incubators will typically let you use office spaces for twelve months, and in some cases every several years.
Yet, not all incubators are equal. Some might be specialised on a specific industry, and others on a specific expertise: do you want to work on your Minimal Viable Product (MVP), or are you looking for help to kick-start your sales and marketing efforts?
Therefore, if you're interested in joining an incubator program, you should first ask for feedback from founders who are currently in the program. You should find out how long they've been with the program and what growth they have achieved with its help.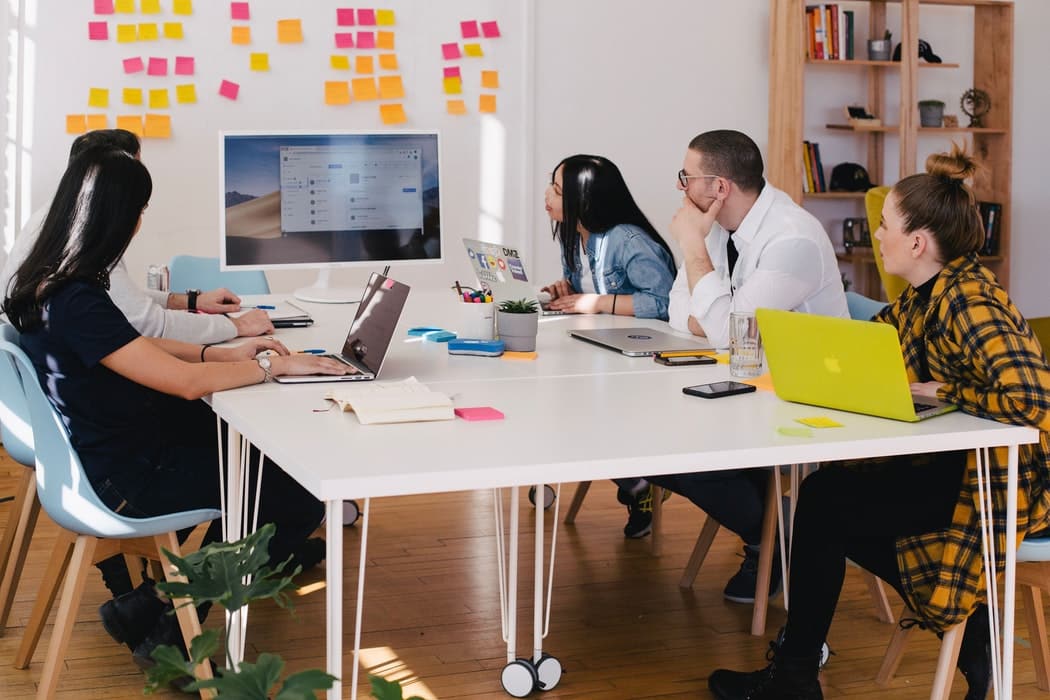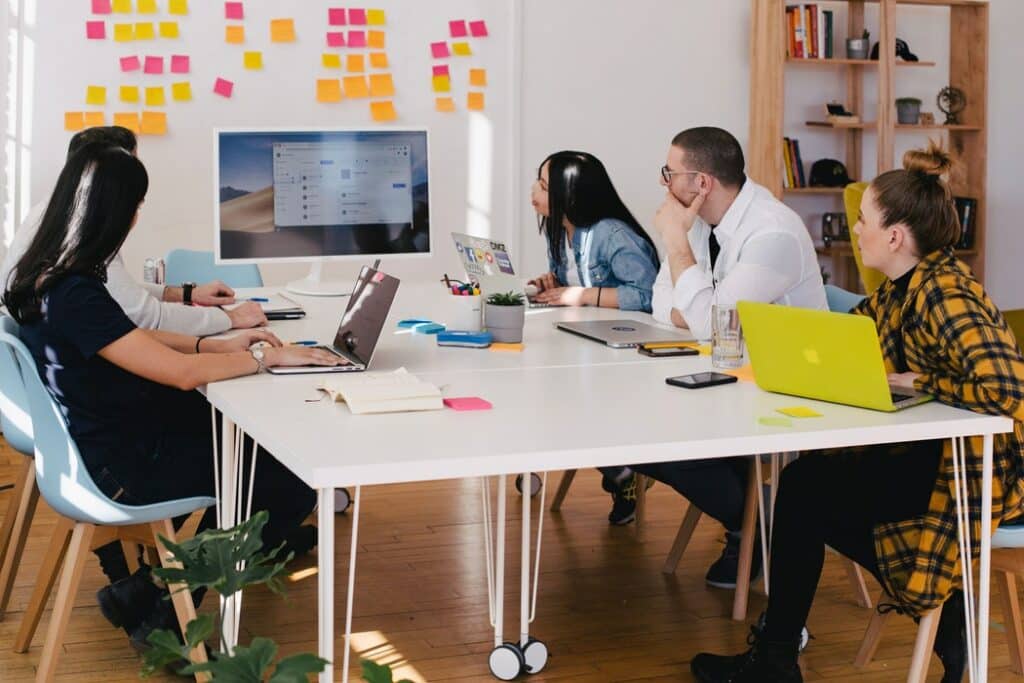 Startup Accelerators
In contrast, startup accelerators are ideal for startups that have already gathered some momentum. That's why startup accelerators are best for startups with a complete cofounding team, a MVP, and that are looking to accelerate their growth (commercialise their product / service).
Accelerator programs usually take place between a few weeks to a couple of months. In that time, they'll give you access to their network, connections, knowledge, and a relatively small amount of funding for your startup.
When looking for an accelerator program, it is crucial to do your research. Identify the program's list of alumni. Who among their startups experienced success? How many failed? Who are in their list of mentors, and what accomplishments do these people have that you think would help you succeed in your business?
Taking the time to find the best-fit startup accelerator for your business is essential. After all, you'll be trusting these people to help your business succeed.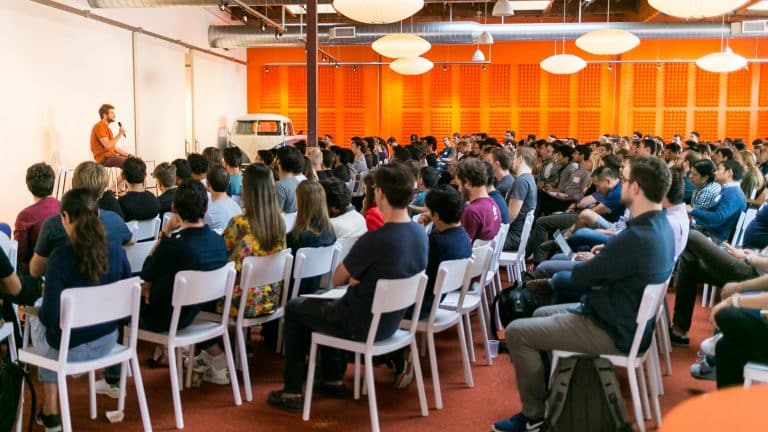 Applying to an Accelerator?
Get a rock-solid pitch deck and financial projections with our templates!
70v (Lithuania)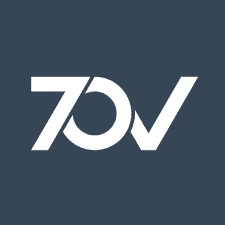 Founded in 2018, 70v is one of Lithuania's top start-up accelerators. Indeed, they provide funding to selected innovative early-stage companies from seed to series A in the amount of €20,000 – €400,000.
Since its founding, 70v has a clear vision and goal to help accelerate 70 start-ups in 3-5 years time. As of December 2021, it had already exceeded its quota with more than 80 companies.
Aside from funding, they also provide startups access to the Nordic network and a proven B2B acceleration model.
After completing the 8-12 months program, companies still enjoy continued support from 70v's team of experts and mentors network.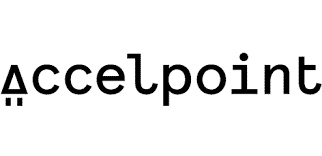 Accelpoint is a smart tech accelerator founded in 2018. Its primary function is to seek high market potential start-ups and accelerate them by helping them obtain venture capital financing locally (in Poland) and from international sources.
This Polish accelerator is not working alone, as it has multiple business partners and investors (who also serve as mentors to the start-up founders) overseas.
The accelerator firm has over 20 years of international experience in terms of product design and development. They have successfully established 5+ startups in Poland with 72 more in the acceleration stage.
Their programs run for 1 to 3 months during which founders can get as much as 130,000 in funding. In total, Accelpoint has helped startups successfully raise more than PNL 3 billion to date.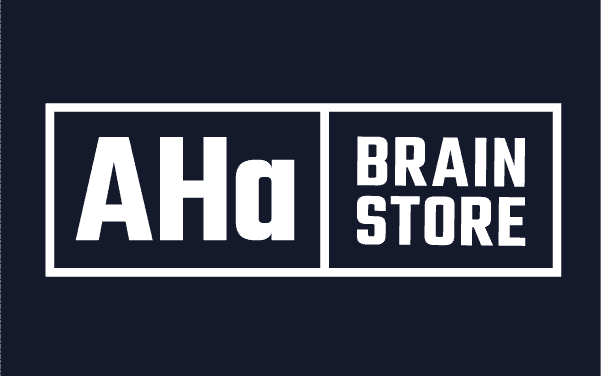 AHa! BrainStore Accelerator is the startup accelerator of the Hungarian-based broadcasting and telecommunication company Antenna Hungaria.
They're constantly looking for start-ups whose goals are in line with their strategic ambitions, and they offer financial and technical support for any start-up that will be selected for their acceleration program.
By participating to their program, you'll get access to their network of international corporate partners. Also, startups each receive €200,000 funding.
Aside from the venture capital investment they offer, you'll also get the rare chance to work with AH's team of experts, access to their infrastructure and networking associates.

Established in 2017 in Prague, AI Startup Incubator (AISI) is an incubator that helps Artificial Intelligence startups develop their product and gain early traction.
Startups can receive up to €50,000 – €1,500,000 in funding to power R&D and grow.
With their unique approach of tailored cooperation and support, founders get the best of an incubator but also the mentorship of industry-leading AI experts.

Ajujaht is the largest competition of business ideas in Estonia that was initiated by Enterprise Estonia in 2007.
It is an opportunity for people to challenge themselves in trying to start a business in a highly supportive environment. The pool of funding of the competition is 150 000 €.

Akcelerator VSEM is Czech Republic's startup accelerator focused on sustainable ventures.
The accelerator aims to support companies that try to solve Czech Republic's most pressing socio-economic problems. Each year, Akcelerator VSEM accepts 15 startups in its program.

Operating from the heart of Lithuania's capital, Vilnius, Baltic Sandbox fancy itself as the "middle man" negotiating deals between business angels and innovative startups to find solutions to the world's most pressing problems.
Therefore, its programs change regularly and focuses on different verticals: the latter being Silvertech and focusing on the world's ageing population and its challenges.
Baltic Sandbox also typically support selected startups by providing them with funding between €20,000 – €200,000, industry experts, mentors and access to external investors.
Applying to an Accelerator?
Get a rock-solid pitch deck and financial projections with our templates!

BNL Start is a thriving accelerator program in Hungary that primarily helps Fintech startup companies.
Founded in 2017, BNL Start has already helped 14 start-up firms to launch and operate in the greater Hungarian market, as well as the Central Europe region and soon the entire EU and in international markets.
Startups that get accepted into the acceleration program will receive €250,000 in pre-seed or seed funding plus mentorship and networking opportunities.
BOLT (Czech Republic)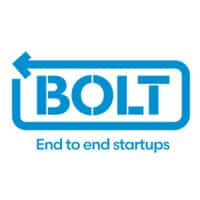 BOLT is Czech Republic's telecom company O2 own startup incubator. Therefore, it which gives early stage companies unparalleled access to Europe's telecommunications sphere and experts.
The best thing about BOLT is that it welcomes all great ideas even if it is not related to telecommunications, as there are multiple areas where you (the start-up) can work with them synergistically in O2.
What BOLT wants from interested start-ups is;
An awesome idea that can make a big impact in the Czech Republic and the world.
A skilled team, and
An unrelenting determination.
If you think you have these qualities, then go ahead and apply for their incubator program.

Carbon Incubator is Romania's top startup incubator program for Gaming companies.
In addition to $50,000 funding, founders benefit from mentorship from industry veterans, and support on customer support, publishing, PR & Marketing and sponsorships efforts.
Yet, since Carbon Incubator is a for-profit company they will require 10-30% equity in your company in exchange once you've fully launched.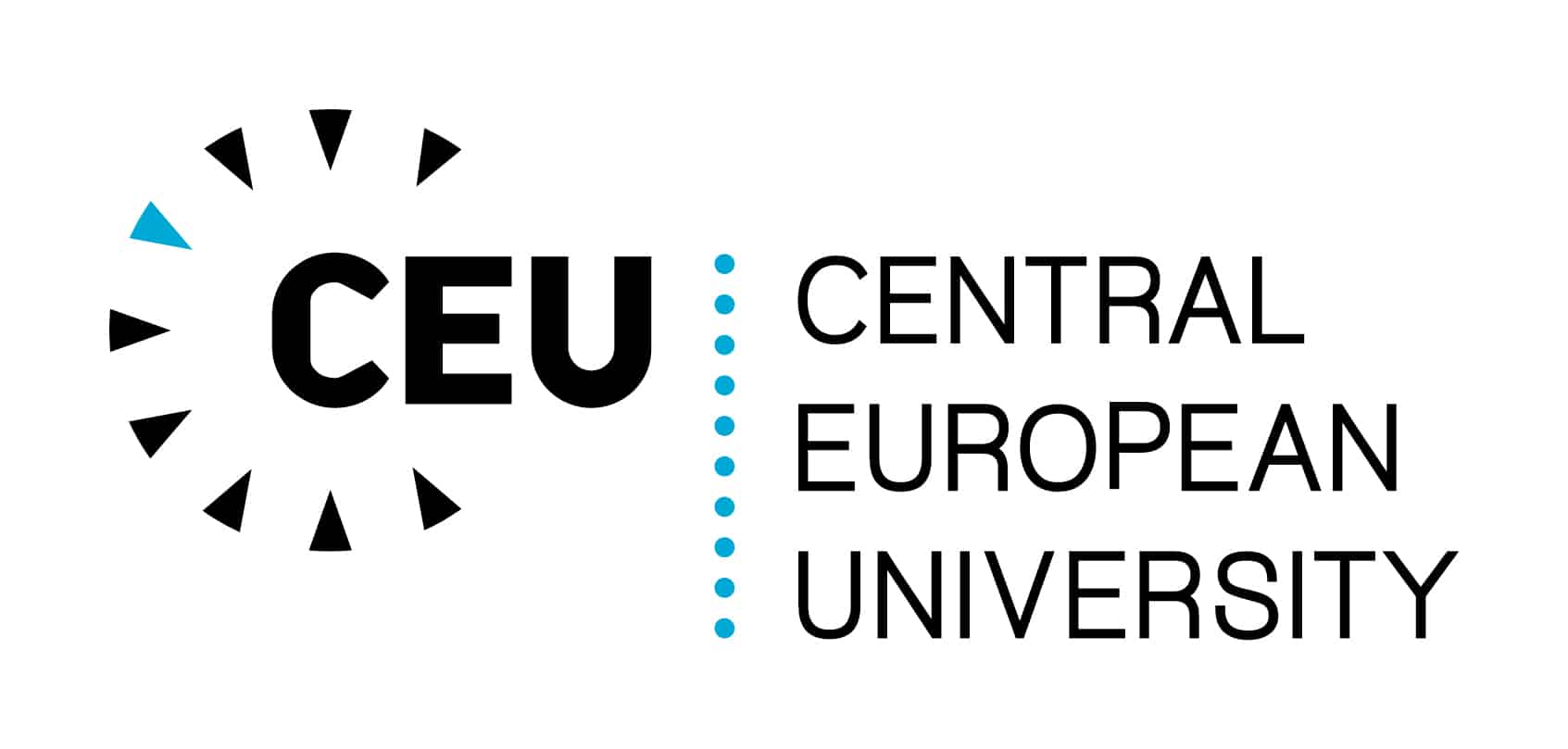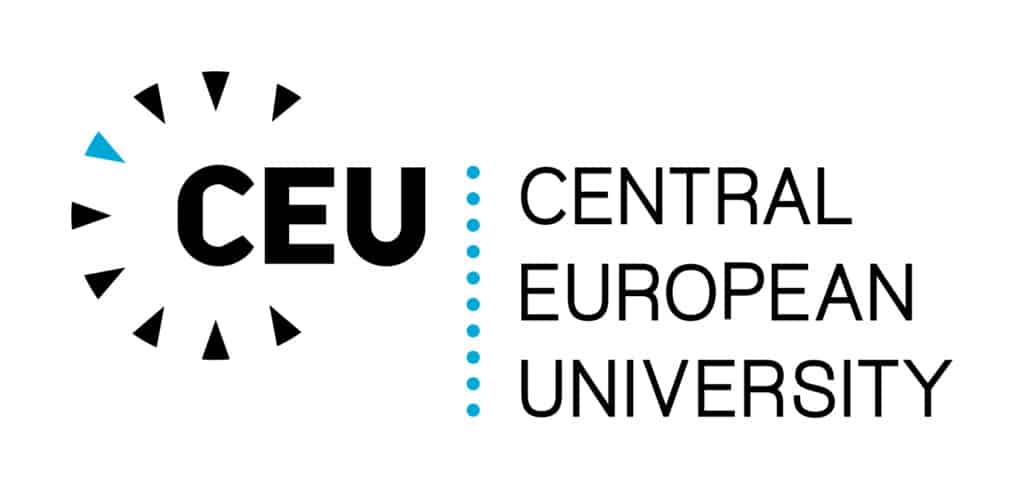 The CEU InnovationsLab (iLab) is a startup incubator program developed by the Central European University.
The innovation ecosystem that CEU iLab created allows early stage entrepreneurs to learn from experienced entrepreneurs and mentors. CEU students and alumni get the chance to become startup founders by participating to this program.
Apply for their 6-month incubator program, get funded, learn from the best and scale your start-up business to new heights!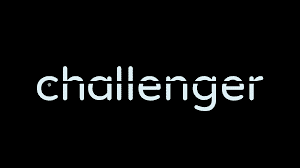 Located in the heart of the Slovak's capital, Bratislava, Challenger is a startup accelerator with multiple programs for startups.
Each startup that will be admitted into one of their programs typically get funding between €4,000 – €10,000 and goes through a 3-month in-depth training.
Since they offer the acceleration program equity-free, as a founder you get to keep your company assets 100%, which means you can focus all your efforts on growing and scaling the business.
Challenger has a proven track record with over 1,000 start-ups that have been accelerated through their program, €750 million funds raised, 350 industry experts and investors who will also serve as mentors, and 4 international programs.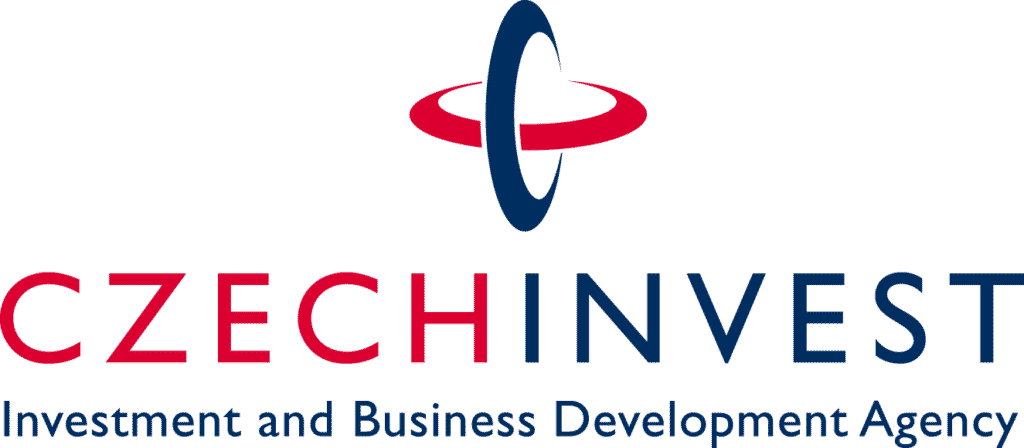 Unlike most startup accelerators and incubators in this list, Czech Invest is a government-backed agency that also offers an incubator program for startups. By the way, ESA (see below) is also backed by Czech Invest itself.
The incubator program, named CzechStarter, offers startups a 7-month program where they benefit from the access to experts, workshops as well as funding up to CZK 800,000.
Since their inception in 2011, Czech Invest has helped over 400 startups raise over CZK 700 million in funding.
Applying to an Accelerator?
Get a rock-solid pitch deck and financial projections with our templates!

If you're the founder of your start-up business and you're looking for funding, mentoring and other business-related assistance, then go to Early Game Ventures (EGV).
EGV's goal is to invest in prospective start-ups in order to jumpstart new industries in the emerging markets of Europe.
By participating to the 4 to 6 weeks accelerator program, startups receive an initial investment of €200,000 (with potential subsequent investments later on).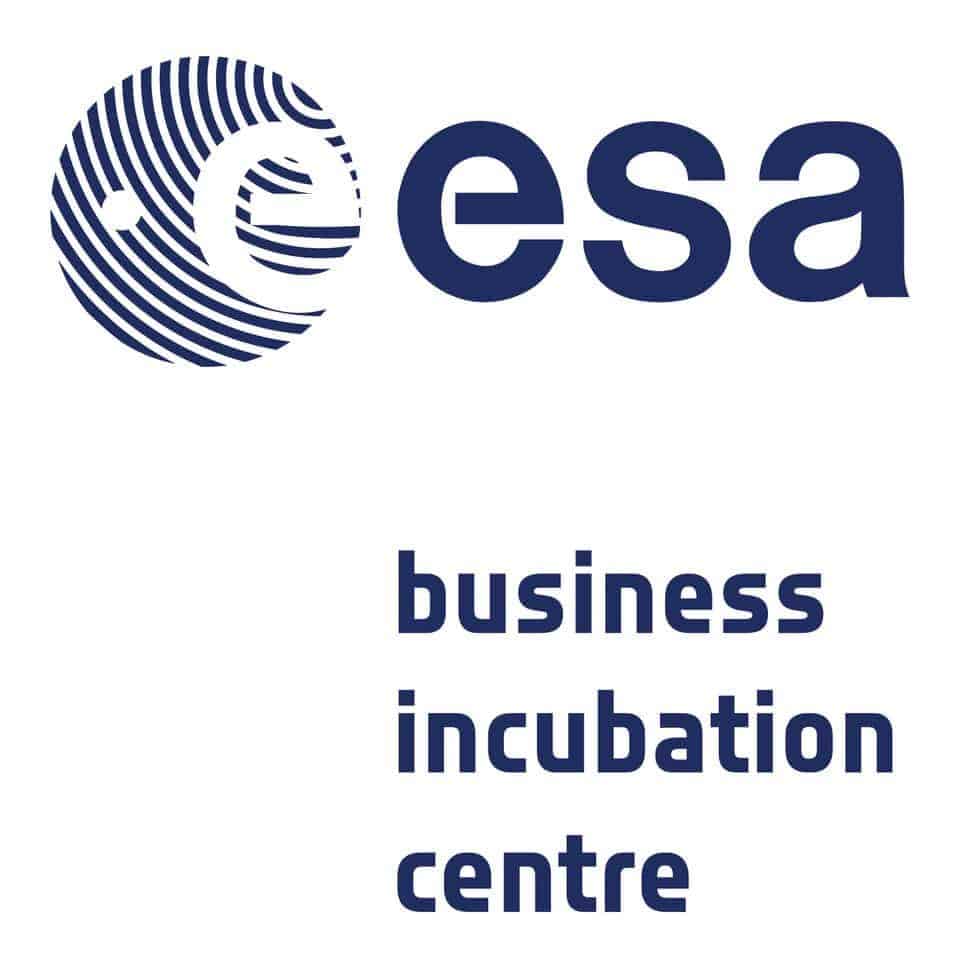 The ESA Business Incubation Center is a special kind of startup accelerator as it is supported by a large network of investors and industry experts from the European Union including the European Space Agency (ESA), thus the name. Indeed, the accelerator focuses on aviation and aerospace.
For the past 5 years, there have been 25 start-ups in Czech Republic that became the recipient of this program. As part of the program, each startup receive €50,000 investment, as well as consulting services, technological support, and discounted office rental.

The Founder Institute is one of the top pre-seed startup accelerators worldwide. With offices in over 200 cities and 65 countries, the Founder Institute has invested in 5,000+ startups to date.
Also, like any of their other chapters worldwide, their pre-seed accelerator in Prague runs 4-months programs at the end of which graduate founders must commit 4% equity to the Founder Institute Collective (see more on that here).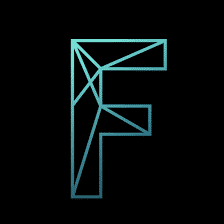 Founded in 2017, Futurepreneurs is not an accelerator but rather a startup incubator that offers programs to early-stage startups with emphasis on sustainable development.
Innovative tech founders will get the chance to participate to a 2-month program where they benefit from mentorship sessions and workshops.
Finally, they will also be given the opportunity to pitch their business to external investors at the end of the program to raise funding.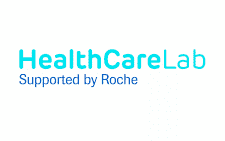 HealthCare Lab is a well-known accelerator company that is powered by the world's leading pharmaceutical company Roche. HealthCareLab has multiple chapters across Europe and especially CEE countries, including Slovakia.
Indeed, with the rapid increase of medical technology needs in Europe in the last couple of years (partly driven by the COVID-19 pandemic), the Central and Eastern Europe (CEE) region became the focus of promising health tech early-stage companies.
Therefore, HealthCare Lab's 3-month acceleration program is simultaneously conducted in 16 different countries.
Innovative start-ups from the CEE region who have ideas and powerful concepts to address the most pressing needs of Europe can apply for the acceleration program and get an initial investment of up to €5 million to start their product development or SaaS for digital health.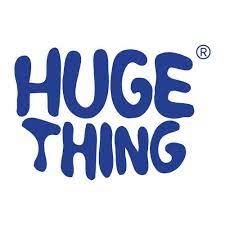 Founded in 2012, Huge Thing is one of Poland's first incubator. It helps early stage companies connect with corporate partners to implement innovative projects.
By participating to their program (anywhere from 2 to 6 months), startups may also receive up to €65,000 in funding to boost their growth.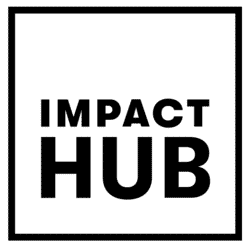 Impact Hub Bucharest is a startup accelerator with multiple locations around the globe, including in Romania. Since 2012, they have been propagating in over 100 locations on 5 continents and accelerated over 500 startups to date.
Their chapter in Romania, Black Sea ClimAccelerator, focuses on Greentech startups.
In addition to €300,000 in funding to help them develop their first prototype, founders get 3 months worth of in-depth training and mentoring. Also, they join Impact Hub's valuable network of alumni, mentors and experts.
Applying to an Accelerator?
Get a rock-solid pitch deck and financial projections with our templates!

I&i Prague (or "Ini Prague") is Czech Republic's startup incubator that operates under the Czech Academy of Sciences.
The company is known for its famous motto "From the lab to the market" which indicates their interest in helping scientists and researchers develop their experiments and ideas into patented inventions and intellectual properties (IP), that can eventually be commercialised as product or services.
Their acceleration program is designed to host start-ups with proof-of-concept projects in the following fields: Medtech, Diagnostics and Drug discovery.
With funding between €2 million – €4.5 million per project, Ini Prague therefore has substantial firepower to finance startups that have a high scalability potential.
Innovation Labs is one of Romania's top startup accelerators. In fact, they have 8 different verticals designed for specific industries such as: Agriculture, Blockchain, Fintech, Health tech, Cybersecurity and more.
Each year, Innovation Labs runs a 7-month program where they offer startups mentorship, workshops and sessions to help them define their business plan, build their MVP, find product market fit and grow.
What's more is that the accelerator program is backed by industry leaders such as Carrefour in Retail, Societe Generale in Fintech, Microsoft, Orange and more.

Based in Budapest, Intellitext is one of Hungary's premiere incubator companies. Indeed, Intellitext offers up to €300,000 funding capital for successful startups that participate to their program.
Since 2018 their incubation methodology has yielded an above average success rate for most of the start-up companies in their portfolio.
In order to be considered for their 2 to 4 months incubator program, you need to have a complete founding team and a creative and innovative project.
ITACA (Czech Republic)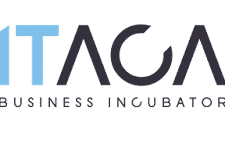 ITACA is a startup incubator based in Prague and founded in 2017.
They offer founders a unique incubation program with 4 core competencies (product/business model, negotiations with investors for the funding allocation, and marketing & sales plan) as well as 30+ expert mentors.
Companies also receive €30,000 upfront investment at the beginning of the 6-week program, and get the chance to raise more from external investors at Demo Day.
If your startup firm is capitalizing on innovations related to MedTech, CleanTech, FinTech, Cyber Security, BlockChain, AI, Big Data, and Cloud solutions, then you're the one that they're looking for.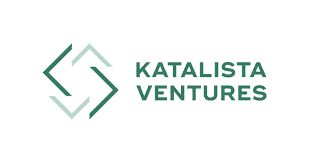 Katalista Ventures is a hybrid accelerator and private fund that serves as a go-between or catalyst for investors and startups to collaborate and create new innovative ideas.
Startups that undergo their 3-month acceleration program benefit from €50,000 initial investment and also support from experienced entrepreneurs and experts in CEE.
Also, their sector focus is agnostic, meaning they will support high-impact individuals & organizations that can prove to them the competency of their product, service or process.

Another top start-up accelerator in Slovakia is Launcher. If you are a start-up company working in the IT, mobile and digital tech areas, then you're what Launcher is looking for.
They take start-ups into their fold, give them training and funding, turn them into real companies with high market potential and then continue to provide mentoring support for them as they grow.
Launcher likes to work with start-ups that have both local and international ambitions, skilled people in your team, and scalable as well as sustainable business concepts.
Applying to an Accelerator?
Get a rock-solid pitch deck and financial projections with our templates!

The MIT Enterprise Forum (MITEF) CEE (Central and Eastern Europe) is an international non-profit start-up acceleration program with an affiliation to the world renowned Massachusetts Institute of Technology (MIT).
The MITEF is headquartered in the MIT Technology Review in Cambridge, Massachusetts, U.S.A., but has various chapters across the globe.
Their start-up acceleration program is designed to help start-up founders provide financial, legal, and consultancy support from beginning all the way to when they'll be integrated to the Polish market.
Like any of MITEF's accelerator programs, their program runs for 6 months and offers startups the opportunity to receive €50,000 in funding.
MITEF's accelerator program in Poland has already an impressive track record: it helped 22 startups since 2015, of which 5 successful exits.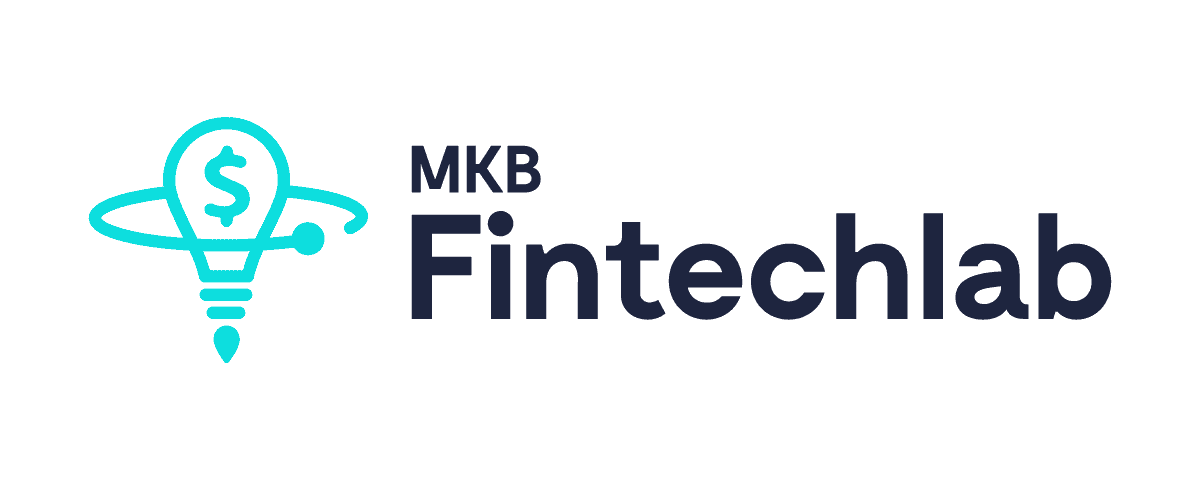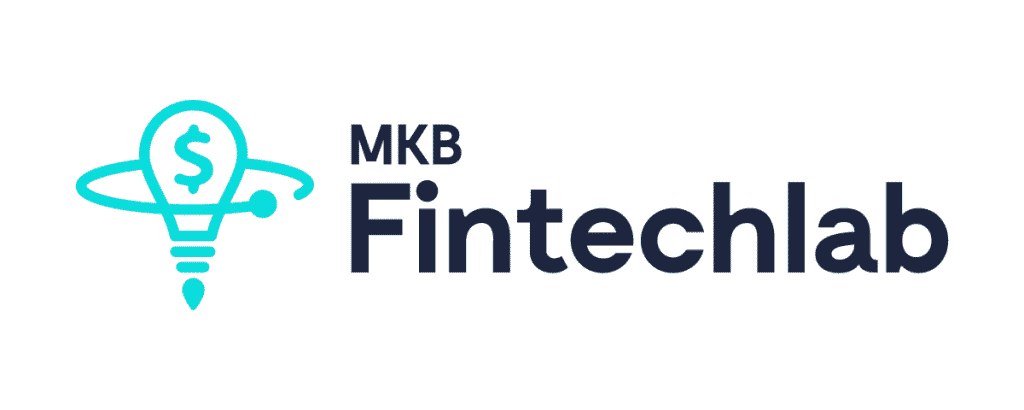 MKB Fintech Lab is one of Hungary's best startup accelerators, especially for Fintech companies.
Indeed, ever since its founding back in 2016, the team of experts from MKB Fintech Lab has been driving the digital transformation in the startup Fintech industry in Hungary.
They primarily work on digital products, they love building long-lasting business relationships with early-stage companies that have high economic impact potential, and they organize a 3-month startup acceleration program to help these SMEs transition from startup to becoming powerful brands in Hungary and beyond.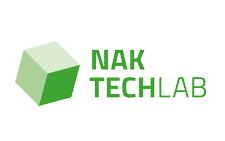 The NAK TechLab incubation program was created with the aim of finding startup firms with the most innovative solutions to improve Hungary's domestic agriculture sector.
Indeed, Thomson Reuters Foundation estimates that 80% of the world's food supply is still produced by family farmers, and for this reason NAK TechLab exists.
All early-stage companies that are developing innovative solutions in Agritech can be considered for their 3-month incubation program.
Each start-up team will get up to €500,000 in funding in order for them to further develop their Agritech innovation. Also, they'll also get mentorship, office space and other tools to help them fully mature and be launched into the Hungarian CEE markets.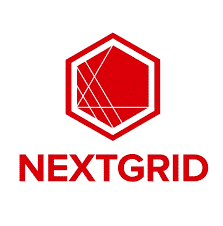 NextGrid is a start-up accelerator based in Warsaw, Poland with a focus on Artificial Intelligence (AI) and its applications. As such, NextGrid's mission is to facilitate the development and growth of start-ups whose innovations are geared towards AI.
Every startup company admitted into the acceleration program undergo a 3-month trial phase, where they will build their proofs of concept, update their mission and vision, and make a presentation on Demo Day about the results of their project.
What's more is that successful companies can raise up to $500,000 as part of the program.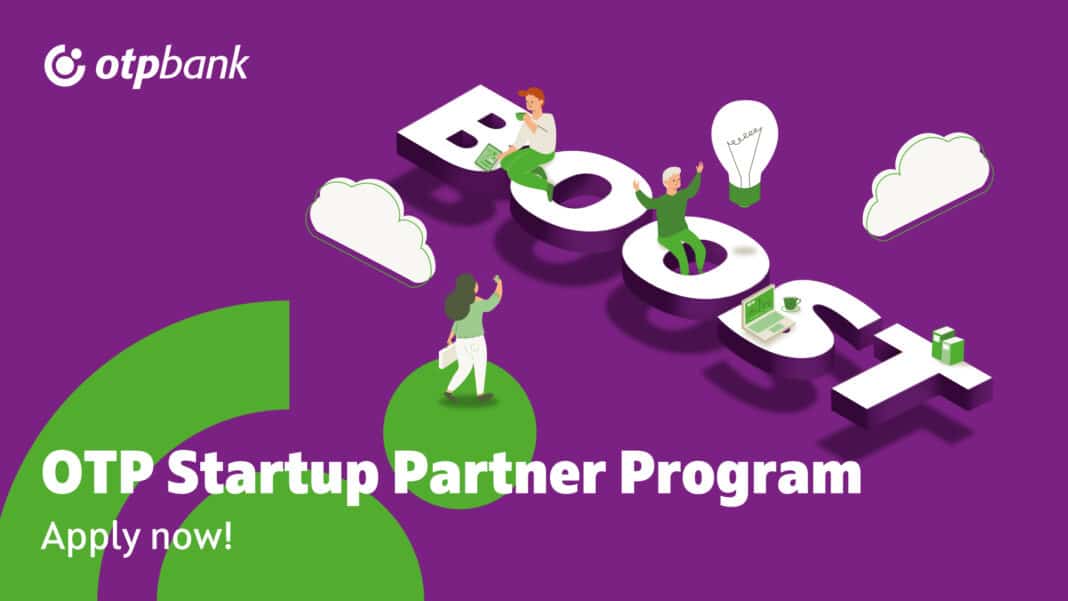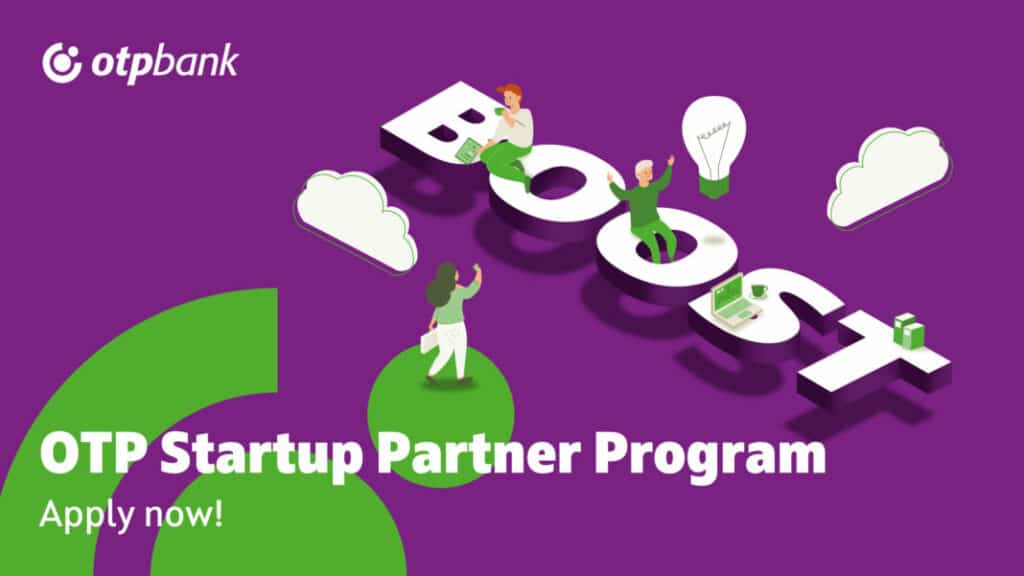 OTP Startup Partner Program is a Hungarian-based start-up accelerator international partnership program that seeks promising startups with products already validated.
Ultimately their goal is to build a mutually beneficial business partnership with OTP Bank in order to improve the Hungarian market.
Successful applicants go through a first 3-month pilot phase where startups will be trained and mentored.
Additionally, startups undergo a in-depth 6-month rollout phase where they have access to OTP's VC and PE arm, as well as other angel investors to get funding.
Startups also benefit from mentorship via business insights and guidance from investors, as well as key decision makers at OTP Group in the 12 CEE markets where they operate.

OXO Labs is another of Hungary's top startup accelerators. Indeed, it supports all startup companies that work on tech innovation projects that have a high economic impact and have the potential to scale up.
Moreover, their 2-month acceleration program gives startups the opportunity to receive €200,000 funding to develop their first prototype product, service or processes.
Should you succeed, then they will help you facilitate syndicate funding with more angels and VCs from their network that will co-investing in your project and rake up a total of €1 million per project!

Prototron is one of Estonia's best startup accelerators. Indeed, since 2017 Prototron has accelerated over 30 startups.
Prototron typically assists early-stage firms to finance R&D. Therefore, funding is only allocated to research and development, to eventually result in a prototype that can be tested, and eventually commercialized.
The 10 weeks accelerator program offers founders between €35,000 to €60,000 in funding.

Unlike most start-up accelerator firms in Poland, Reaktor X is actually a 10-week pre-acceleration programme that serves as a jumpboard for start-up companies to get connected with prospective investors and their business partners.
The best thing about this accelerator program is that, even though they are based in Warsaw, Poland, they do recruit startup founders from overseas as well.
Founded in 2016, Reaktor X has been actively seeking high potential founders with great innovations that they want to develop into a product, service, or process that will benefit mankind.
Reaktor X solves the problem of startups with great ideas who are looking for funding opportunities but struggle to find them, and investors who are having trouble searching for potential start-up companies to invest in.
Applying to an Accelerator?
Get a rock-solid pitch deck and financial projections with our templates!

Founded in 2016, Risky Business is a pre-seed accelerator fund that actively seeks startup founders with bold visions.
In addition to €1,800 funding to start, the most successful founders can also receive additional funding up to €100,000. Finally, all startups get the opportunity to pitch business angels and VCs at the end of the program.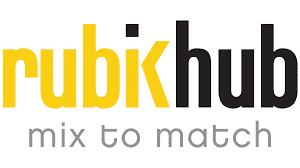 Rubik Hub is a 6-month incubator programs for startups in Romania.
Rubik Hub also accepts all types of industries for their incubation program, as long as it has the potential to be scalable, your business may be accepted too.

Space3ac is accelerator based in Poland and founded in 2016. It offers founders and startups a program to help them develop innovation and match them with large corporate and industry partners.
Startup teams that are accepted into the program typically receive €65,000 each and will be given the chance to collaborate with a corporate customer, receive business mentorship from seasoned investors, and start out in the Polish market.
So far they've conducted 8 editions of the acceleration program and seeded over 100 start-up firms (with the 9th edition coming along soon) and are showing no signs of slowing down.

Founded in 2013, Spherik Accelerator, based in Cluj-Napoca, is a non-governmental organization (NGO) that seeks to facilitate the collaboration between start-ups and business angels to create new businesses.
Therefore, the accelerator brings tech enthusiasts, entrepreneurs & intrapreneurs, corporates, investors and universities together to create a community of like-minded people and beef up the Romanian startup ecosystem.
Successful applicants will go through a 3-month in-depth acceleration program where they will learn the ins and outs of the business from seasoned experts. In average, startups that participated to their program raised between €177k – €1M.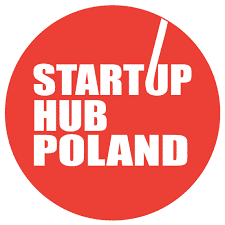 StartUp Hub is a start-up incubator based in Warsaw, Poland.
Since 2012 they have been actively building regionally-based cutting-edge tech brands that take the forefront in global markets. As an incubator, they:
Provide support for promising R&D for commercial purposes and development of scientific prototypes; and
Facilitate the collaboration of early-stage technologically-inclined start-up firms and leading VC institutions.
Depending on the program, Startup Hub's incubator runs for 2 to 12 months during which startup founders typically receive upfront funding to develop their product and grow.

Startup Wise Guys is a startup accelerator with multiple chapters in the CEE region, with each of the chapters having a specific industry focus. Especially, Startup Wise Guys Lithuania's program focuses on Fintech companies.
During the 5-month program, founders learn how to validate, develop and commercialise fintech products and services.
Additionally, as part of the program startups receive €55,000 seed capital, office space and lots of mentoring support from 250+ top notch investors/mentors.

StartupYard is one of Czech Republic's leading and oldest private startup accelerators.
Founded in 2011, they have since accelerated 86 start-ups from 20+ countries with 33 successful exits (firms that were launched into the mainstream Czech market).
To date their 47 alumni start-ups have raked in a revenue of €30 million in total!
StartupYard is interested in deep tech startups: robotics, internet of things, cryptography, cybersecurity, predictive analytics, artificial intelligence as well as AR and VR.
Their program runs for 3 months at the beginning of which founders receive €20,000 upfront funding. The most successful startups may also receive follow-on funding at the end of the program.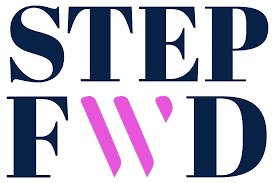 StepFwd is a sector-agnostic accelerator program for startups in Romania.
Although they are sector agnostic, companies must have at least a basic prototype or MVP to apply to the program.
Moreover, the 8-week program, fully online, gives founders the opportunity to learn about fundraising and refine their pitch before they can present at Demo Day. Indeed, whilst StepFwd doesn't invest directly in the startups, companies can raise funding from external investors at the end of the program.

Superangel is a 12 months incubation program that offers startups €50,000 to €300,000 in funding, mentoring sessions and hands-on support.
Moreover, Superangel also organizes a 72-hour hackathon (Base Camp) as well as a 1 week bootcamp (Science Base Camp) designed for university-led deep tech startups.

Founded in 2006, Tallinn Creative Incubator is a 24 months incubator program that support startups in the Design and Technology industries. Since 2006, Tallin Creative Incubator has incubated over 350 startups.
Founders typically benefit from training sessions, as well as different events ranging from afternoon discussions to collaborative marketing schemes. There are also practical workshops, networking seminars and educational field trips.
TUKE (Slovakia)

TUKE Incubator is a product of the University Science Park TECHNICOM ecosystem, itself under the supervision of the Technical University of Košice (TUKE).
This Slovak incubator company engages in business acceleration, technology transfer and innovation of potential startups.
If you're a potential innovative start-up company and you were among the selected few to participate in their 6-month incubation programme, then you will have access to their state-of-the-art research infrastructure, high quality expert advice from top mentors, and funding.
Applying to an Accelerator?
Get a rock-solid pitch deck and financial projections with our templates!
Uplift is among the best startup accelerators in Slovakia and help up and coming Slovak tech companies to develop and grow.
Within a 4-month period, the accelerator company provide founders with training, mentorship and also networking opportunities with potential investors.
Benefits of joining Uplift include getting a €200,000 investment, getting a chance to win €5,000 up to €10,000 for being the best start-up for the acceleration season, and office space in the heart of Bratislava.
Europe's Top 150+ Startup Accelerators & Incubators
Want to check out our full list of the best startup accelerators and incubators in Europe and CEE in 2022? Check our top picks for each country below:
Finland's Top 9 Startup Accelerators And Incubators (soon)
Ukraine's Top 6 Startup Accelerators & Incubators (soon)